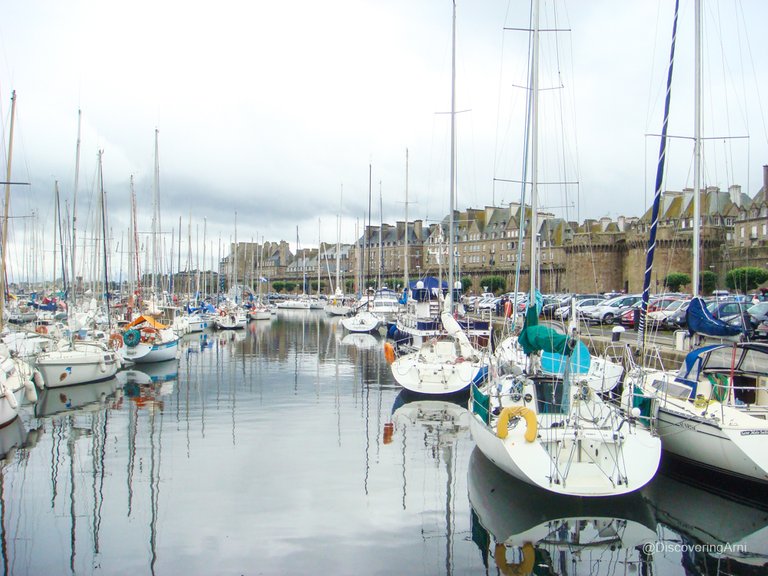 In the summer of 2010, @iamyohann and I borrowed the old family car to spend more than a week-long road trip. Just the two of us. No pre-booked accommodations and no fixed itinerary. We had no smartphones then. All we had was an old folding map. Our rough plan was to explore Northern France first towards Belgium, the farthest we could go, and then navigate our way back to France passing through the Loire Valley.
It was an escape from our busy corporate lives back then. The freedom of being in another country away from work emails was the respite we needed before diving back in to the real world.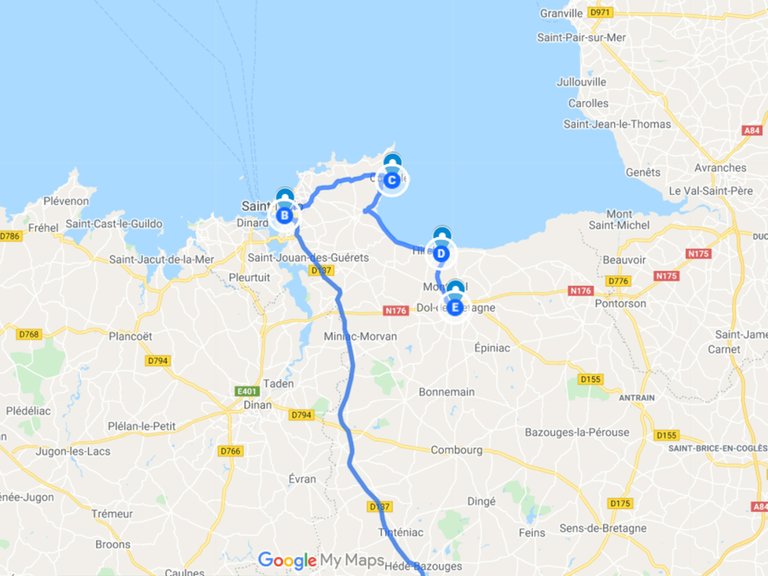 French Bretagne is a region located on the north-west of France. It is famous for its gray weather, fresh seafood, rich history, distinct architecture, and an abundance of medieval forts.
To kick-start our adventure, Yohann drove 275 kilometers equivalent to 3 hours to reach our first destination- Saint-Malo.
---
The Walled City of Saint-Malo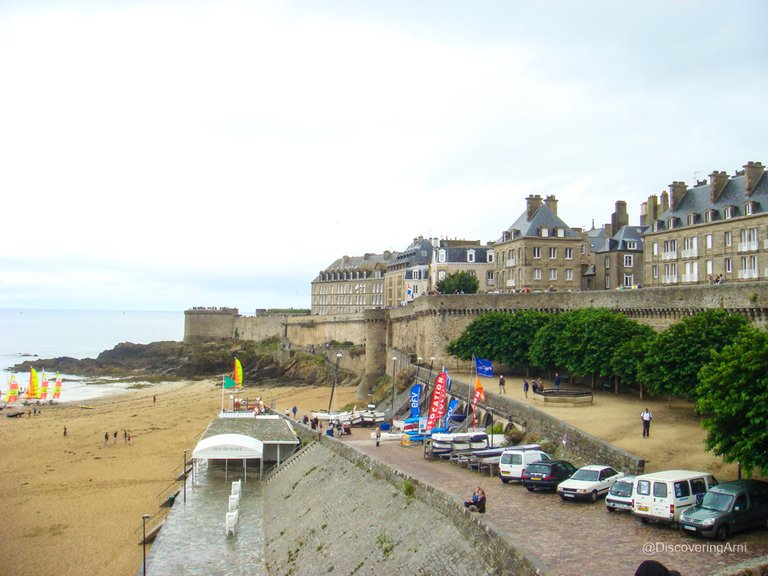 Intra muros was the first thought that came to me when I saw it from a distance. Phlippines has its own versions of fortified cities built during the Spanish Colonization.
Saint-Malo however, is a historic French port with an inner city surrounded by tall granite walls. The city was built as a stronghold for pirates.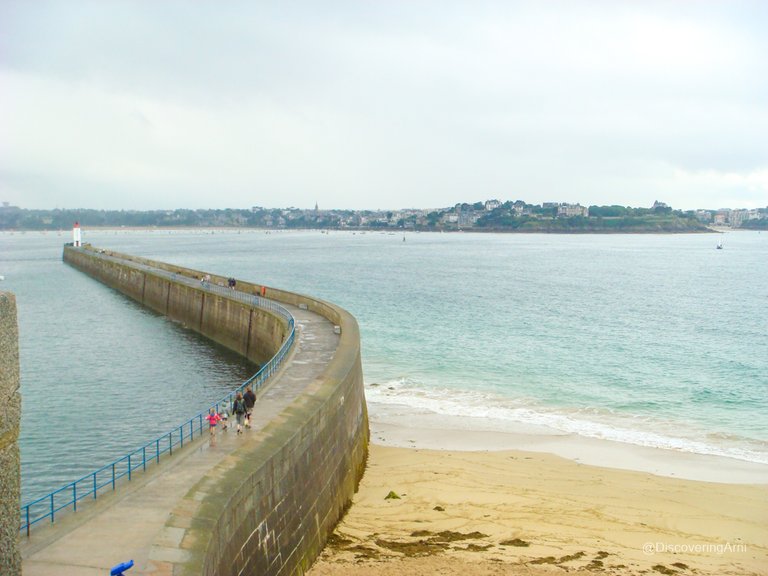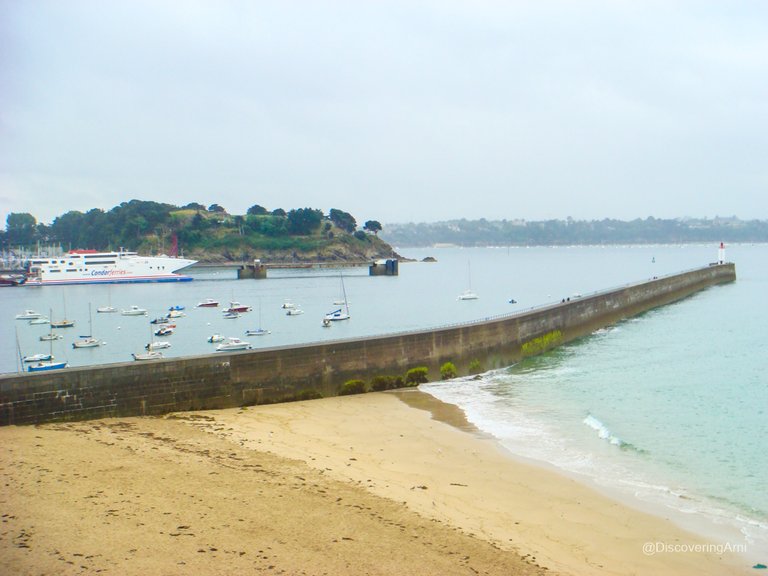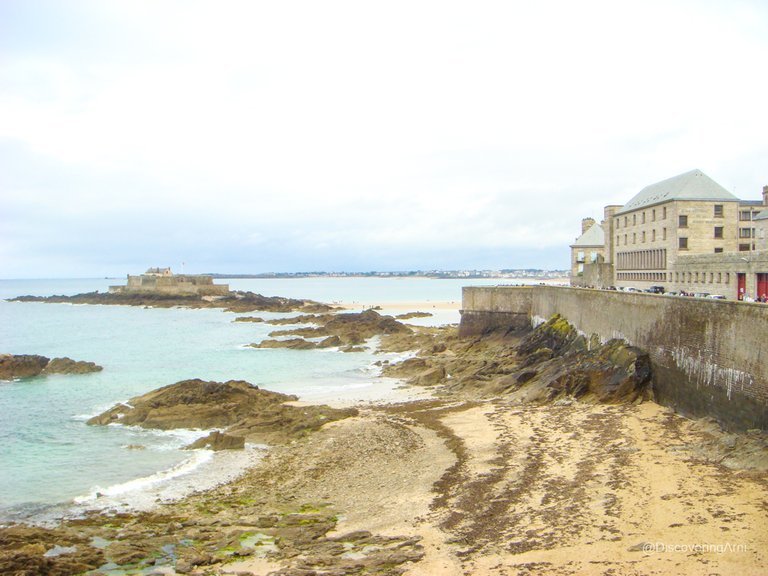 The Port of Saint Malo links France to the UK with ferries traveling to Portsmouth, Poole, Weymouth including the Channel Islands of Jersey and Guernsey.
It started to drizzle. We briskly walked to find cover without missing to take a few snapshots around the wall. We walked on the cobblestone streets of the Old Town and along the 2 kilometer ramparts overlooking the English Channel.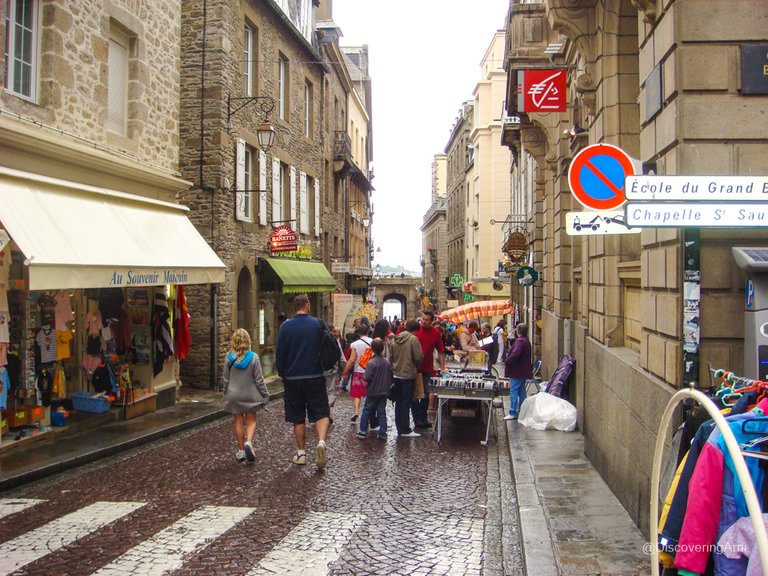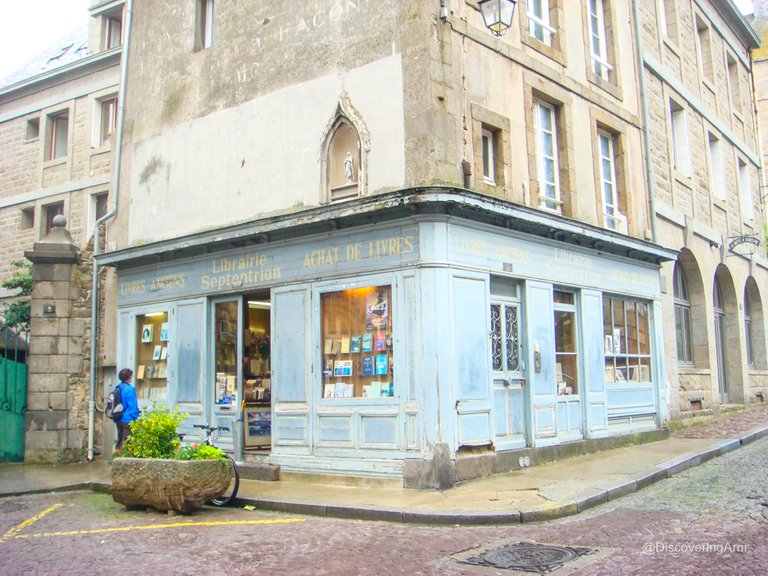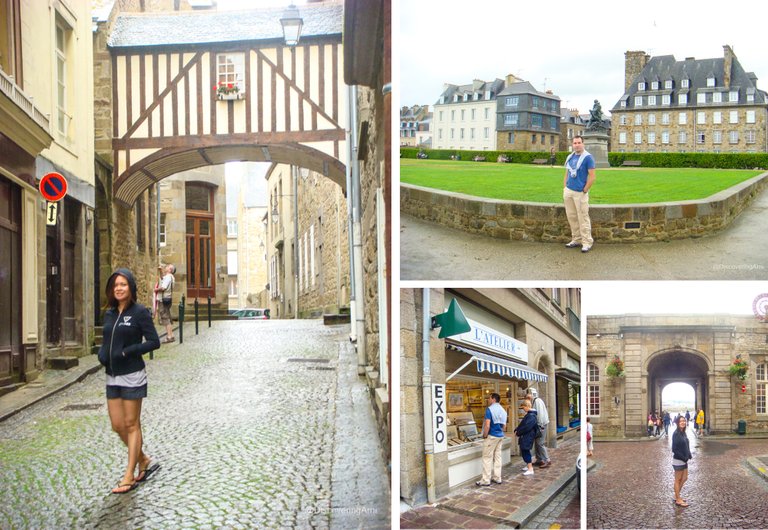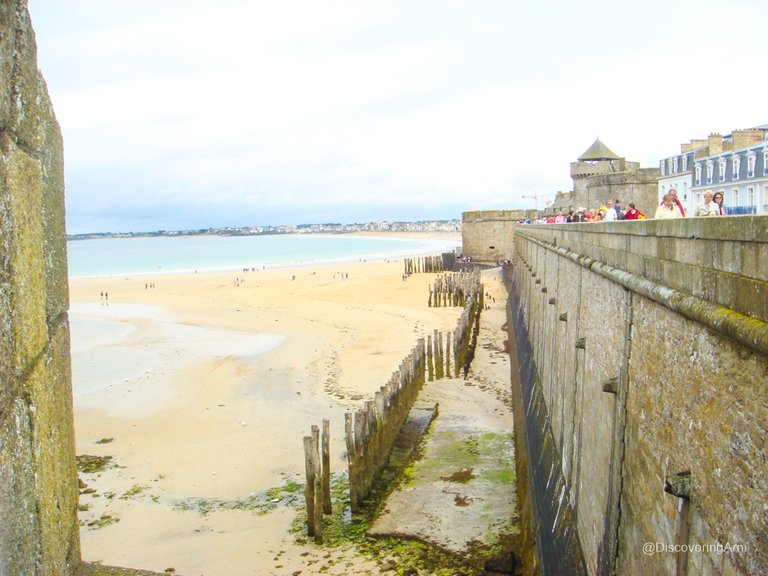 Recommended Places to Visit: The Castle, Cathedral of Saint-Vincent, Maison du Quebec to learn of Saint-Malo's role in the discovery of Quebec and the founding of Canada, Boat trips to nearby islands and stroll around the historic center filled with shops and well-preserved architecture.
---
Cancale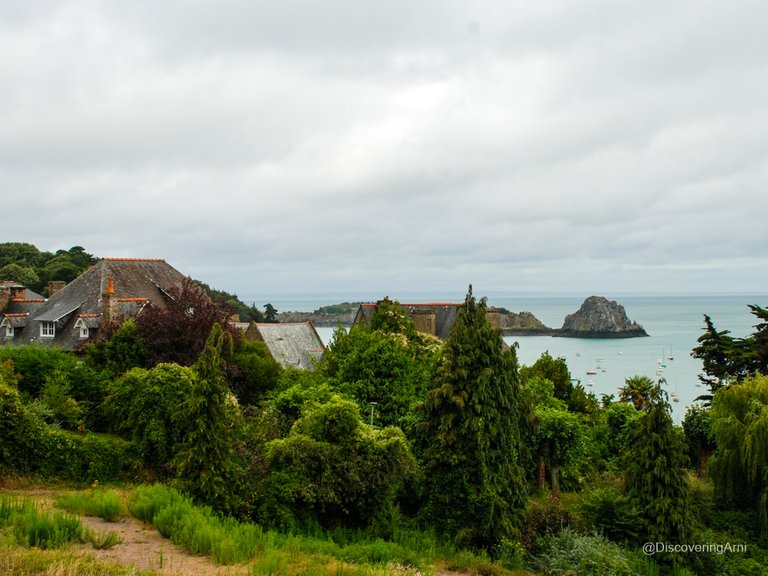 From Saint-Malo, we continued our journey to the edge of Brittany along the Bay of Mont St. Michel towards Cancale, a fishing village popularly known for oysters. We may not have sampled the delicious mollusks during our brief stop but we have relished the views from the observation deck of Pointe du Hock.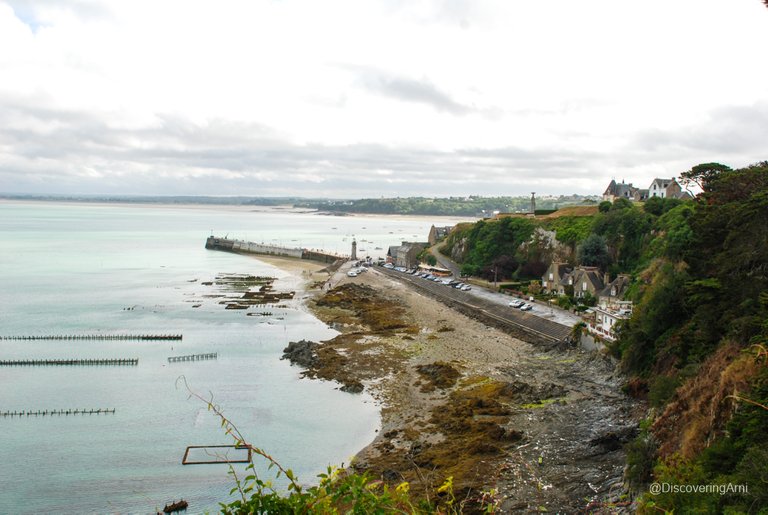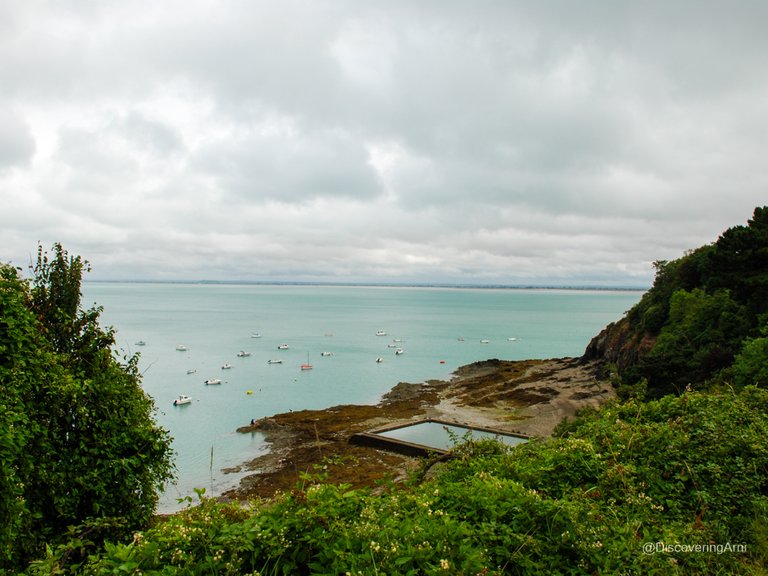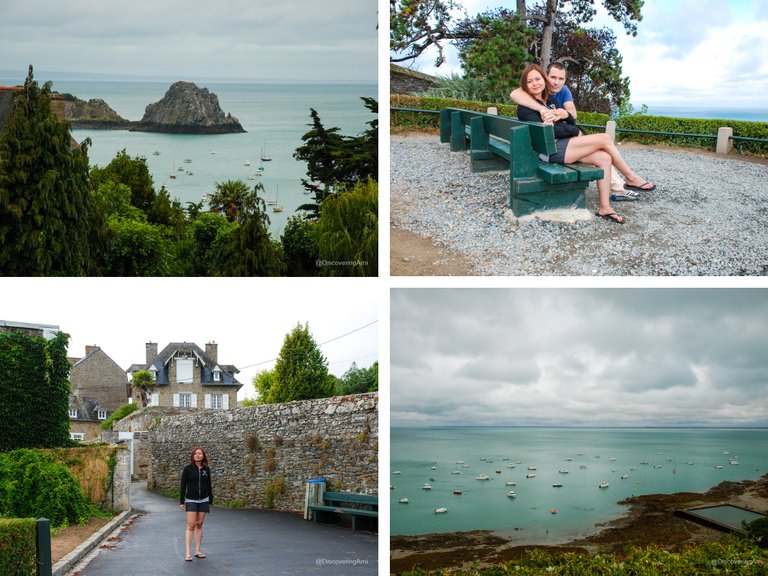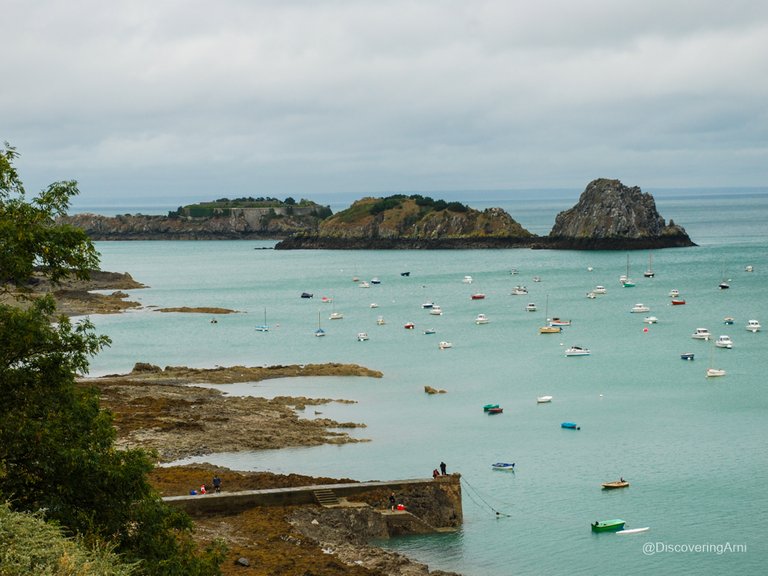 Recommended Things to Do: Enjoy the beach, stroll along the quay and eat the famous Cancale oysters.
---
Le Vivier Sur Mer
We continued our journey to find a cheap room for the night along the coast until we found a Bed and Breakfast (Chambre d'Hôtes) housed in an old manor outside of the town center not far from the sea.
Le Vivier Sur Mer is a small and quiet seaside town of 1000 inhabitants. On Rue du Bord de Mer or D155 road, we found shacks selling buckets of oysters and mussels for a cheap price.
Recommended Time to Visit: Feast of the Mussels in July where four tonnes of mussels are enjoyed in the midst of festive musical events.
---
Food & Drink
Cider is a clear or cloudy beverage made from fresh apples with fine foamy head in yellowish mahogany color. This is their very own special drink. Brittany also known as Bretagne is the second largest Cider producing region in France. Cider or Cidre is traditionally served in oddly shaped tea cups along with their famous Galette, unsweetened crepes made from buckwheat flour wrapped around ham, eggs and cheese.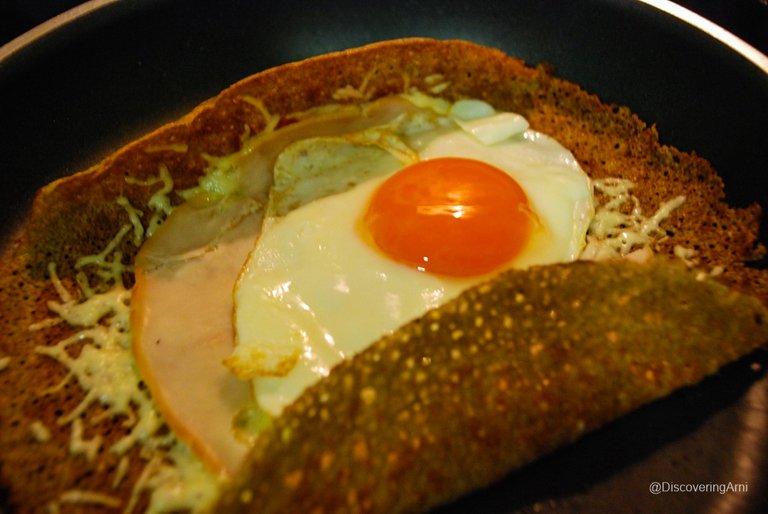 Due to its close proximity to the sea, fresh seafood and fish are extremely popular. Most especially during the summer where one can enjoy fresh delectable oysters and overflowing bowls of mussels. The best farmed or wild oysters and mussels draw seafood lovers to this region.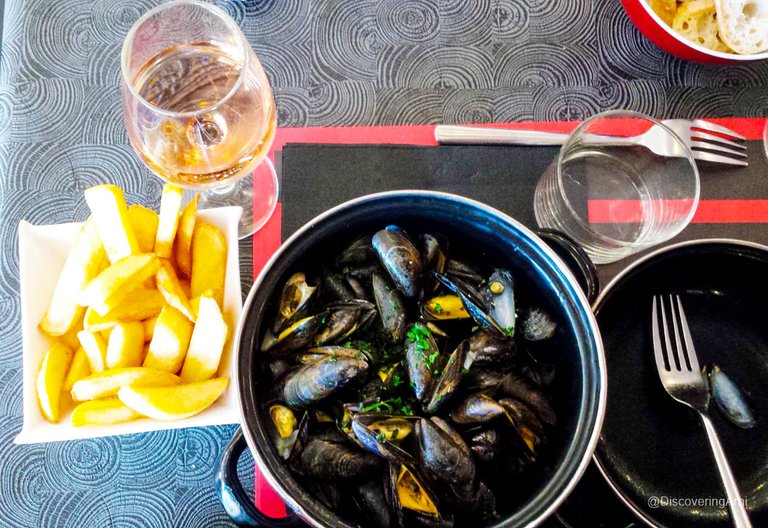 Enjoy Moules-frites a French and Belgian dish of mussels cooked in butter, garlic, shallots, parsley and dry white wine served with french fries. This and a glass of Chardonnay ? Ah super!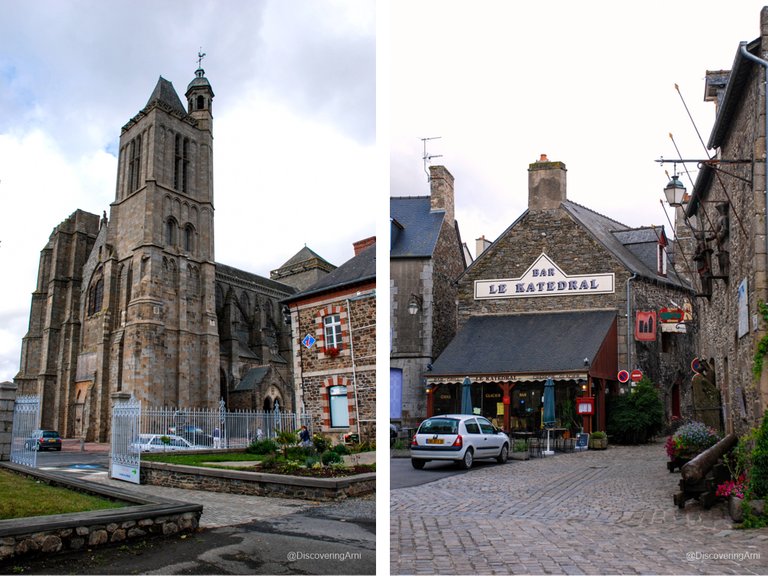 I could easily get carried away with food, so moving on to an unplanned stopover for dinner in Dol-de-Bretagne. Right next to the cathedral was this restaurant where we enjoyed the traditional Galette and Cider.
---
Dol-de-Bretagne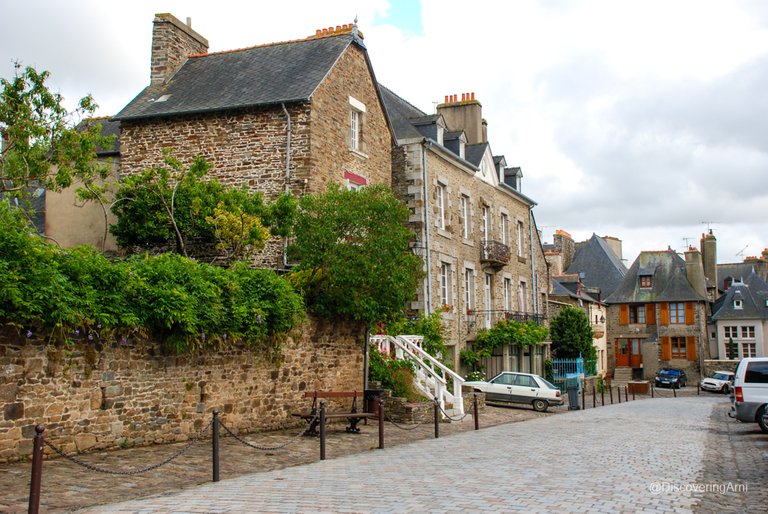 Mont Dol could be seen from a distance, an isolated granite rock resembling an island on the flat coastal plane. Celtic legends claimed that a religious battle between the devil and Archangel Michael to have taken a place there as seen on the marks on the mound.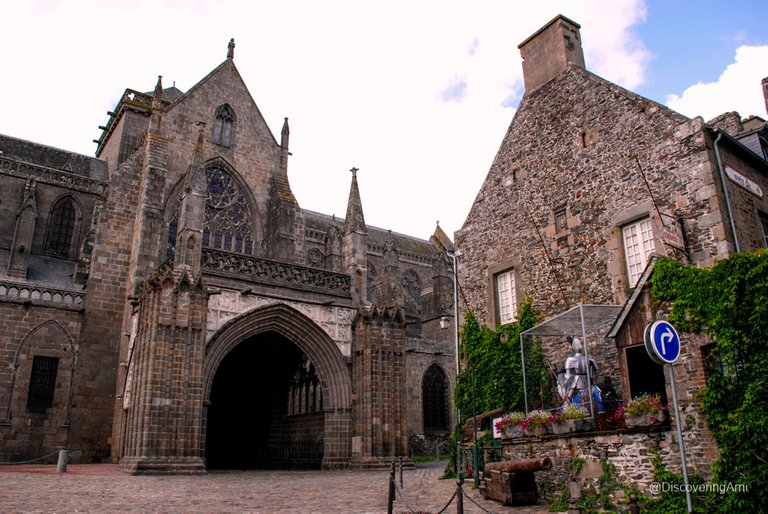 The 13th-century old Gothic cathedral welcomed us when we entered the city. Tall trees shaded the town square while I admired the Medieval style and the distinct French Brittany architecture while wandering around town after dinner.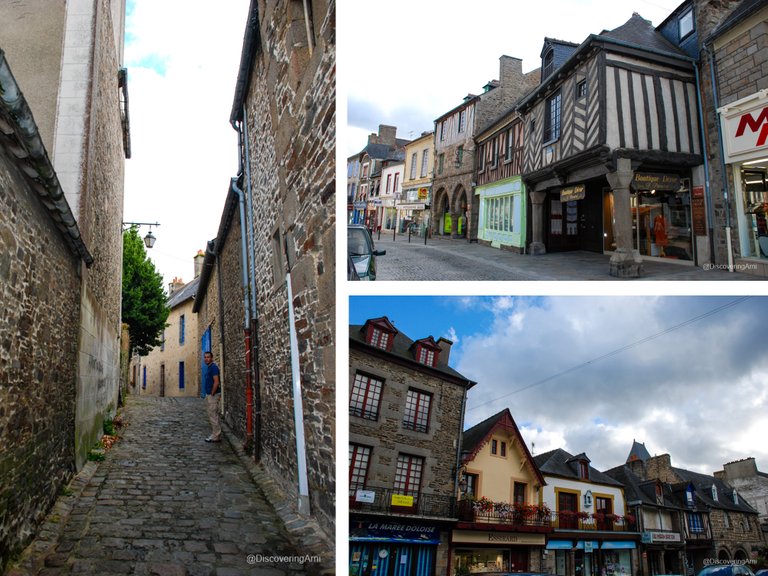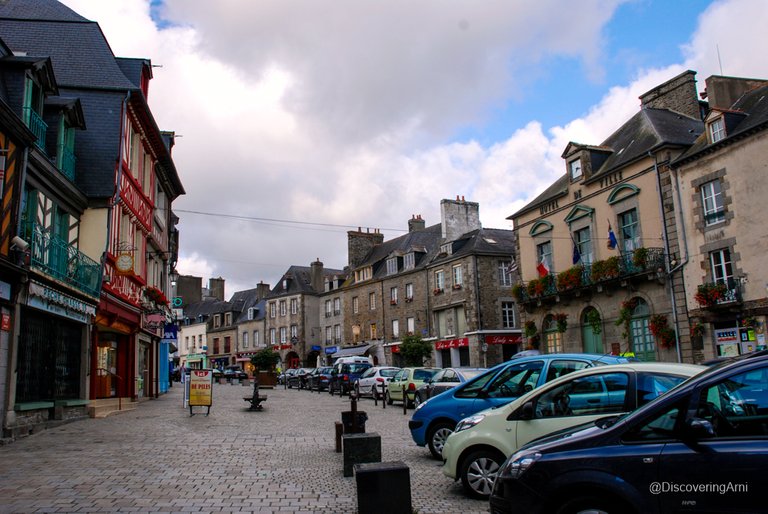 ---
My Takeaway
Aside from food, accommodation and fuel, the sites we have visited were free. We avoided toll fees as much as possible by using smaller roads that passed through small villages which made our travel longer. The car was an old Volkswagen Golf model with limited speed, thus our journey on the road was on a constant slow cruise. These allowed us to visually digest the sights calmly.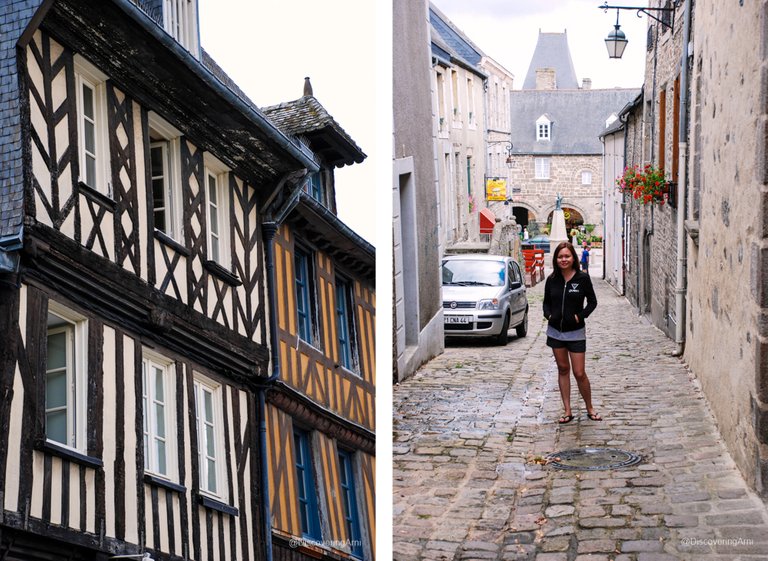 To escape family drama that awaited me in my home country, France has always been my refuge, my happy place. Every region is unique, reminiscent in its architecture, cuisine, regional dialects, and the number of bisous (kisses) during greetings.
This road trip further solidified a resolve to visit France and explore each region whenever I had vacation leaves to spare and spend time with my new family who had adopted me as their own.
---
Thank you for reading. Road Trip Postcard is a nostalgic series of old road trips where I reminisce and highlight what was special about them. For the Part 2, we continued the journey to Mont St. Michel. To be continued..
If you enjoyed this post, this previous road trip postcard may be of interest to you:
France's Green Venice: Marais-Poitevin