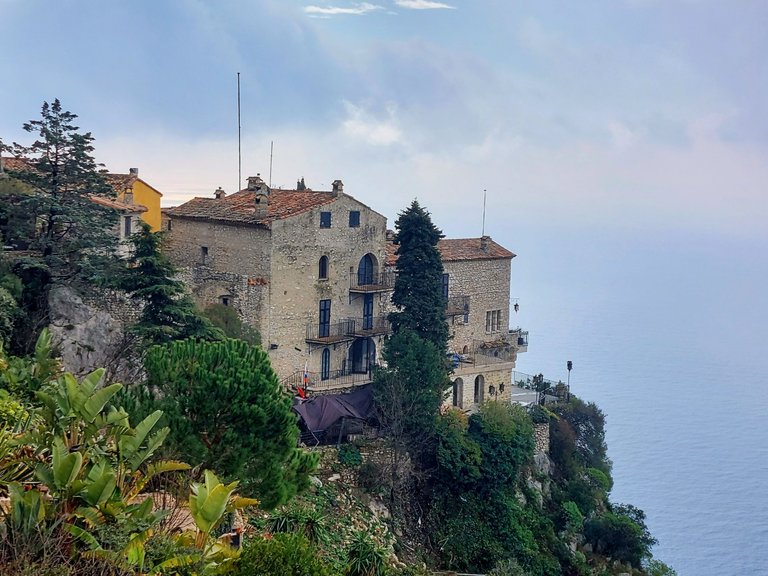 Perched up on a rocky hilltop in the South of France along the Riviera is the small medieval town of Eze.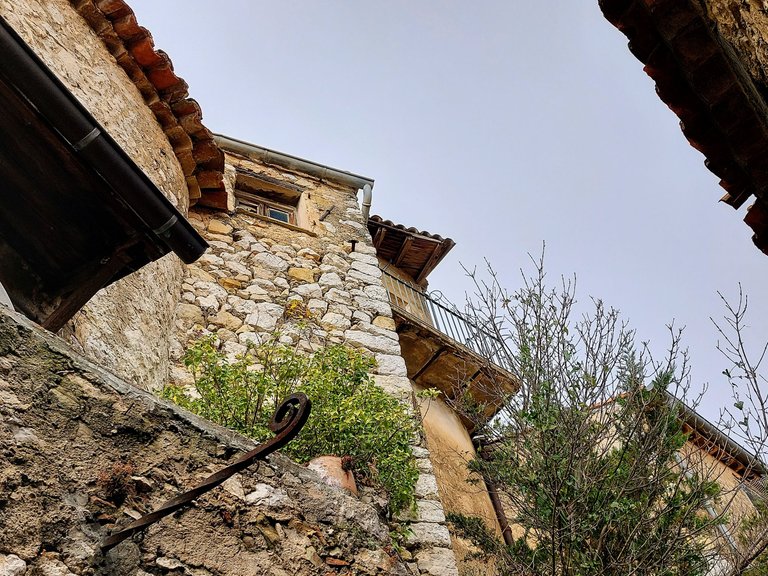 Its an old village made of grey stone and yellow plaster. It has narrow cobblestone streets and views that look out over the Mediterranean sea.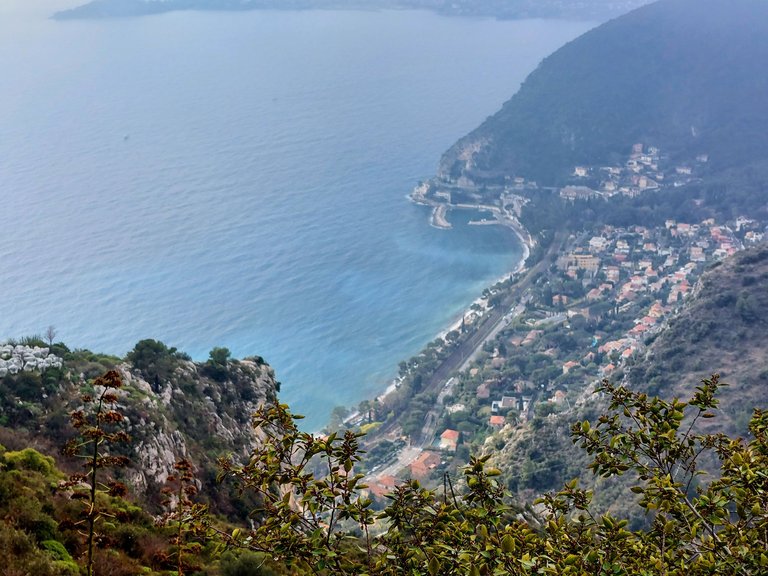 Note: the train station is down there
Needless to say, in my opinion, its a must see location in the area. Apparently even Walt Disney spent a significant amount of time there.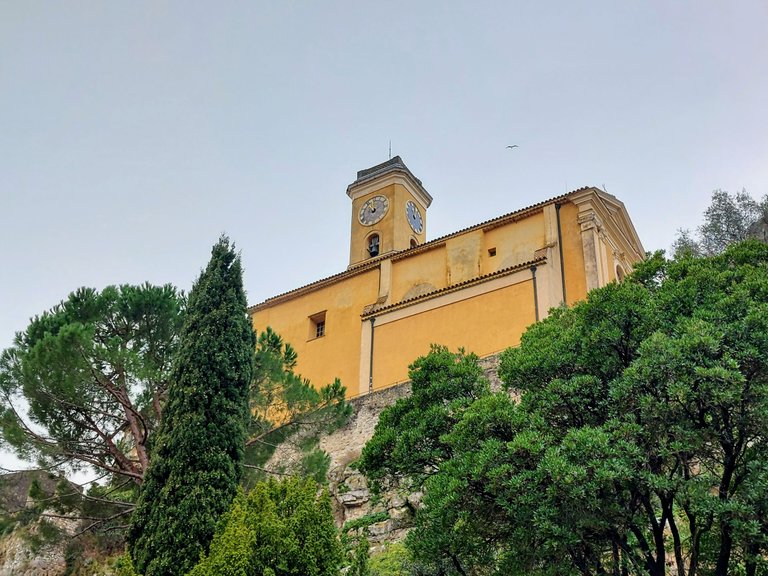 The town is located between Nice and Monaco and is relatively easy to get to both by bus or by train. The bus takes about 30 minutes from Nice (depending on where you catch it) and drops you off at the top of the hill near the perfume factory - another tourist attraction in the area.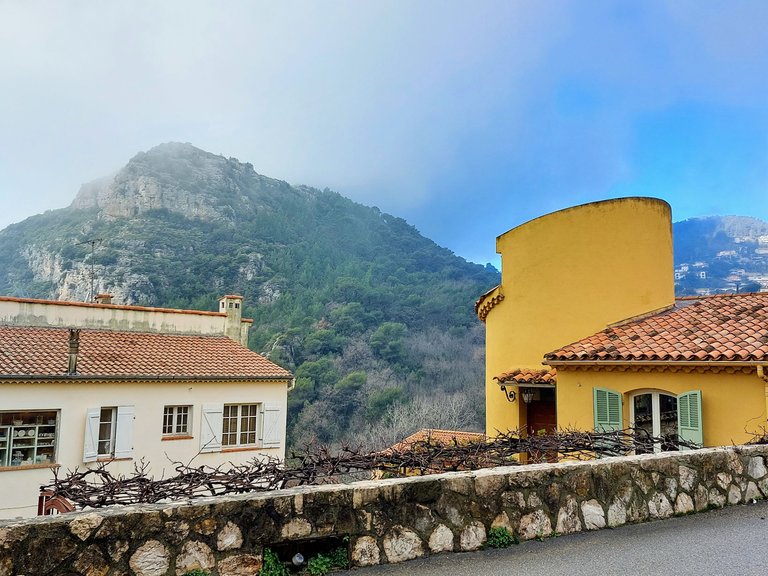 From there it's just a short walk up a paved road to the village itself. Another public transit option from Nice would be to take the train. It drops you off at the bottom of the hill/mountain and from there you can hike to town via the Nietzsche Path.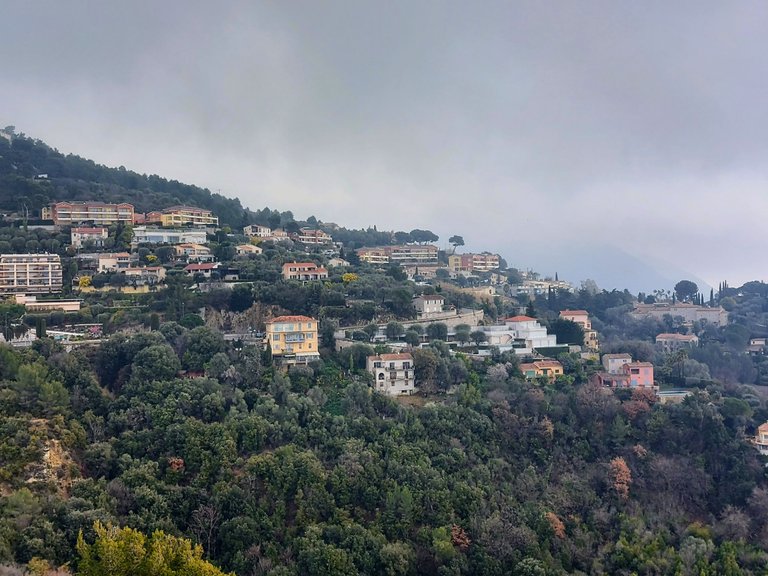 We ended up taking the bus and arrived in Eze around 11:00am. Just outside the village itself we is this ornate gate for a hotel or fancy restaurant. I thought it was a neat little detail to see on the way.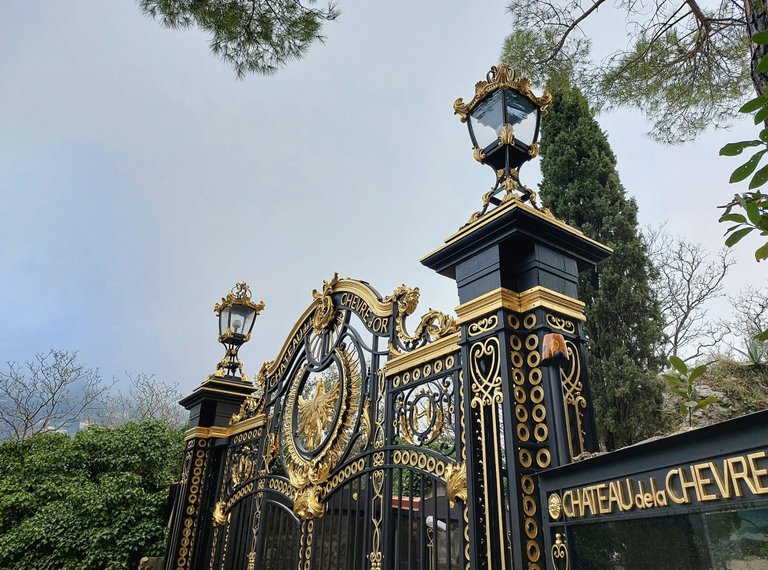 A little further up is the old gate into Eze. On the outside before heading in is this short wall overlooking the mountains and the sea. Its an obvious location for a photo and many people stop here to take one. Here is a picture of the friend I was traveling with.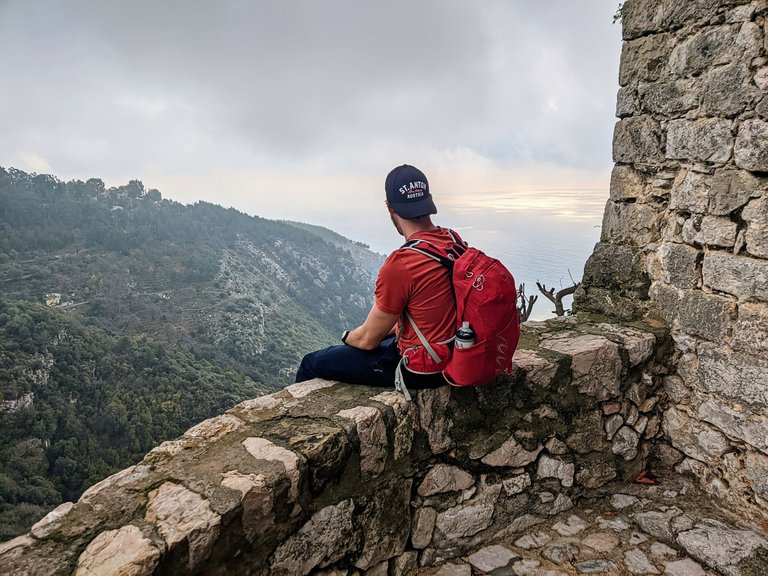 Surprisingly, the town wasn't too busy despite it being a very popular tourist destination.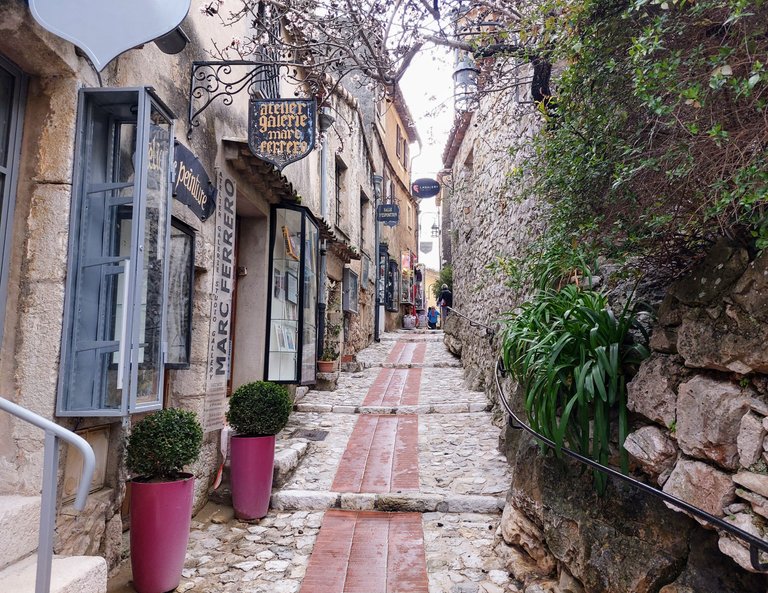 But then again, we were there in February so I can almost guarantee it would be a different story in the summer during prime vacation months.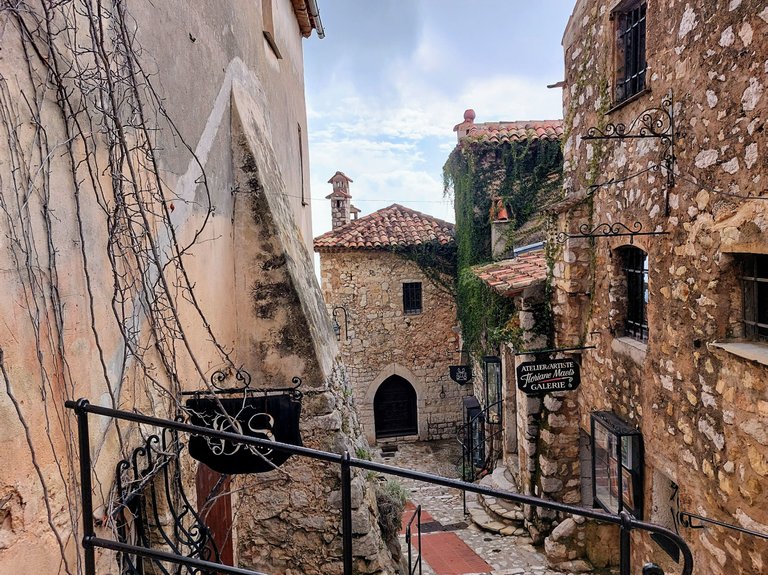 There were definitely people there but it wasn't packed or overwhelming like many places tend to be or like what you'd probably expect from such a charming little village.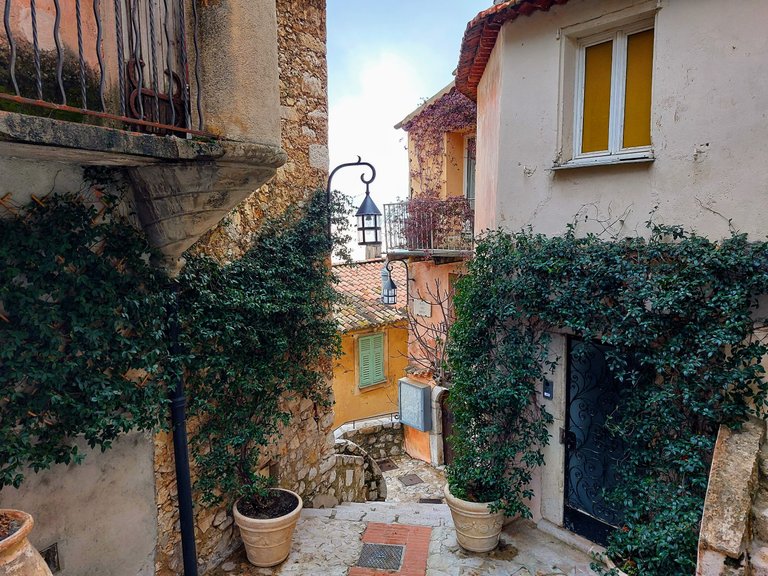 Hey what do you know, my friend took a photo of me climbing some stairs. It's a rare look at the elusive Leaky20.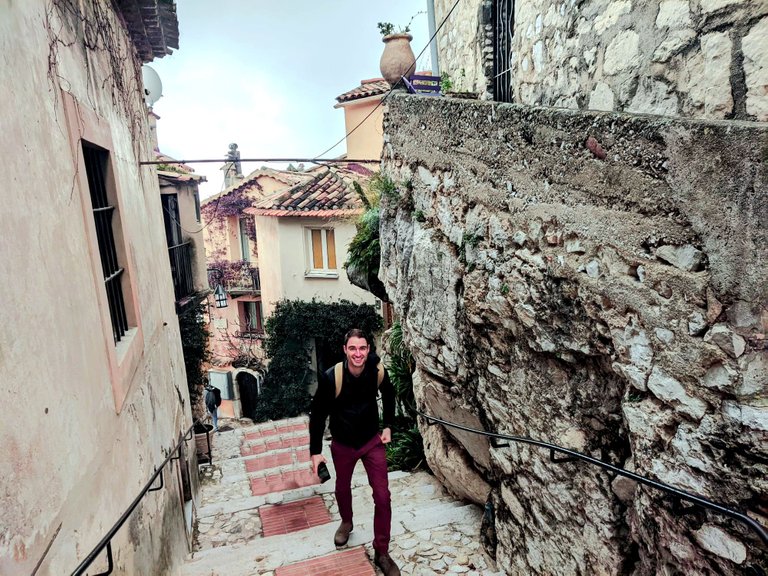 What I liked most about the town were the historic features and all of the little details throughout.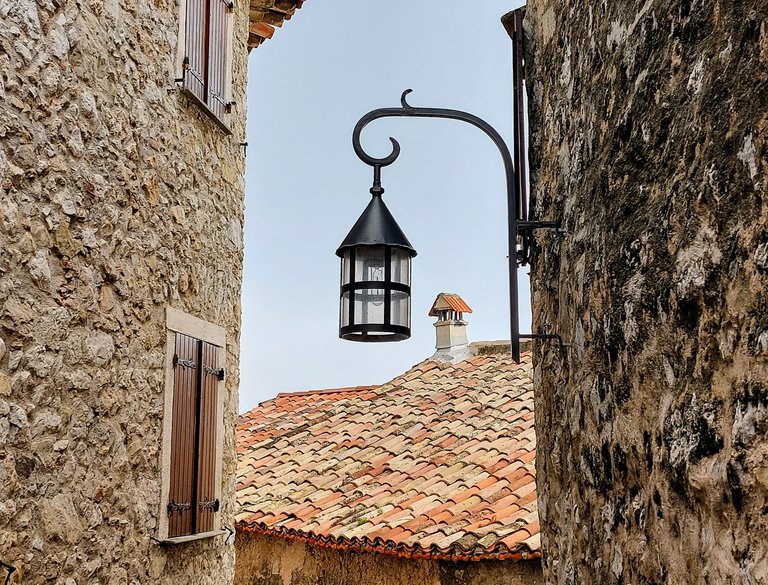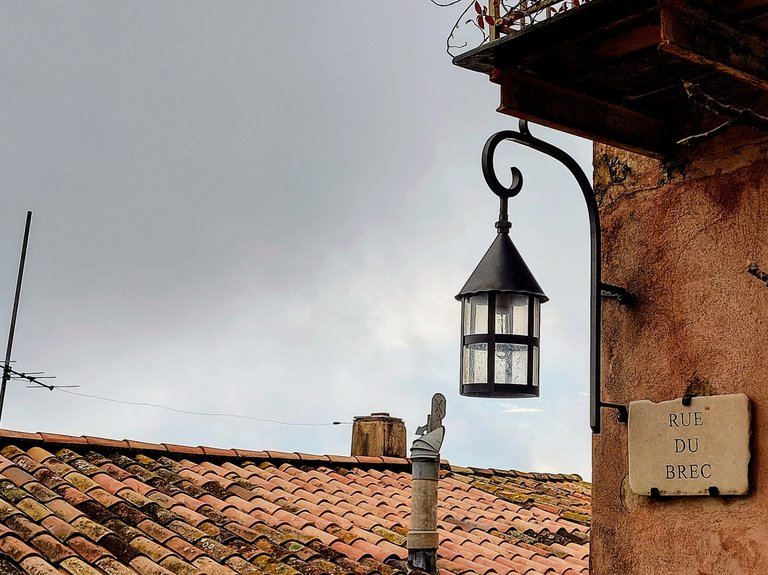 Like the lantern style lights,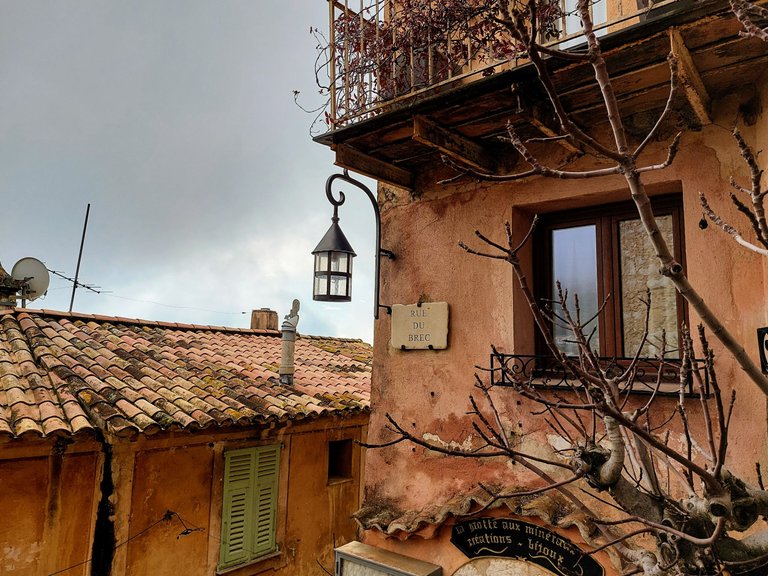 this random mural of a faded Dorthy,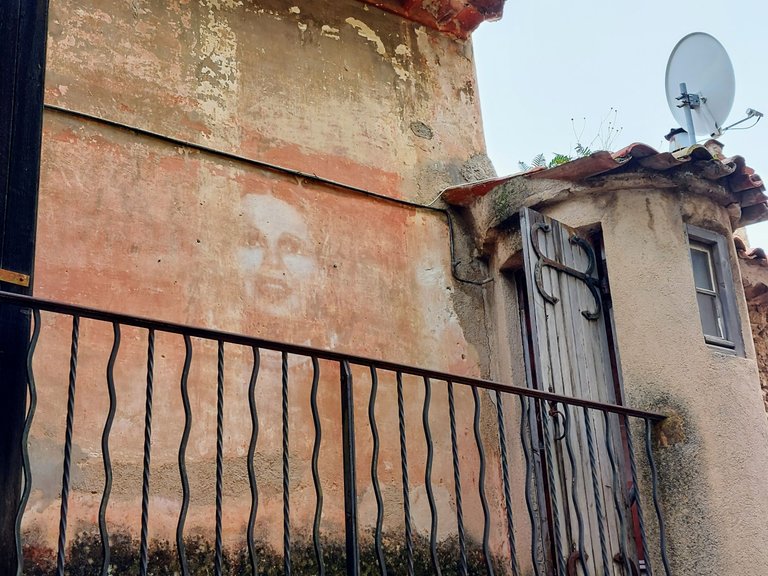 this bell,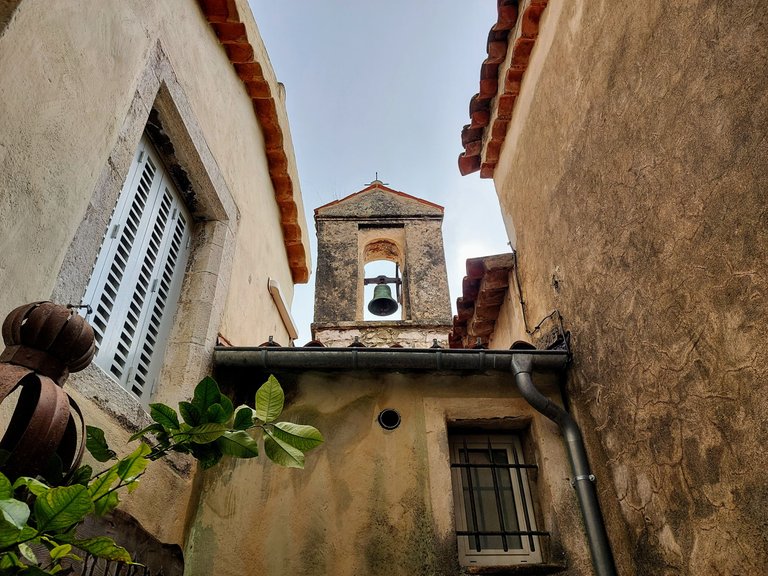 and the clay pots that were literally everywhere.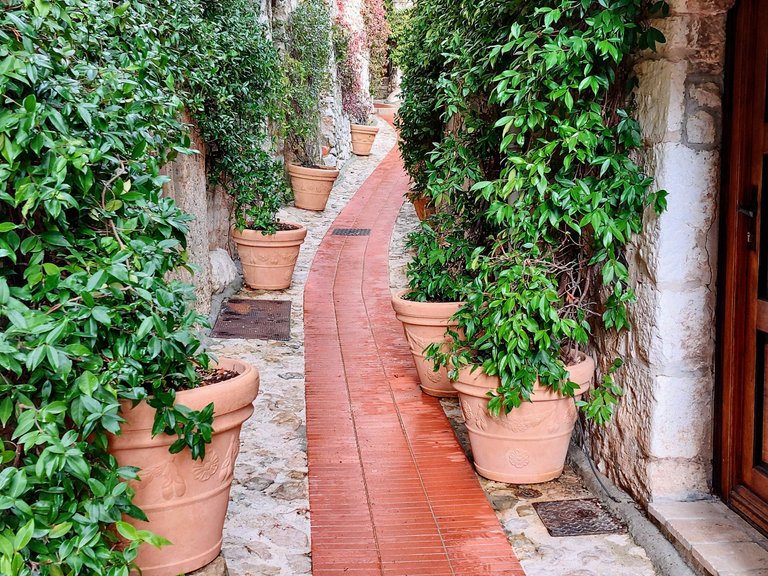 There are also the copious amounts of vines all around.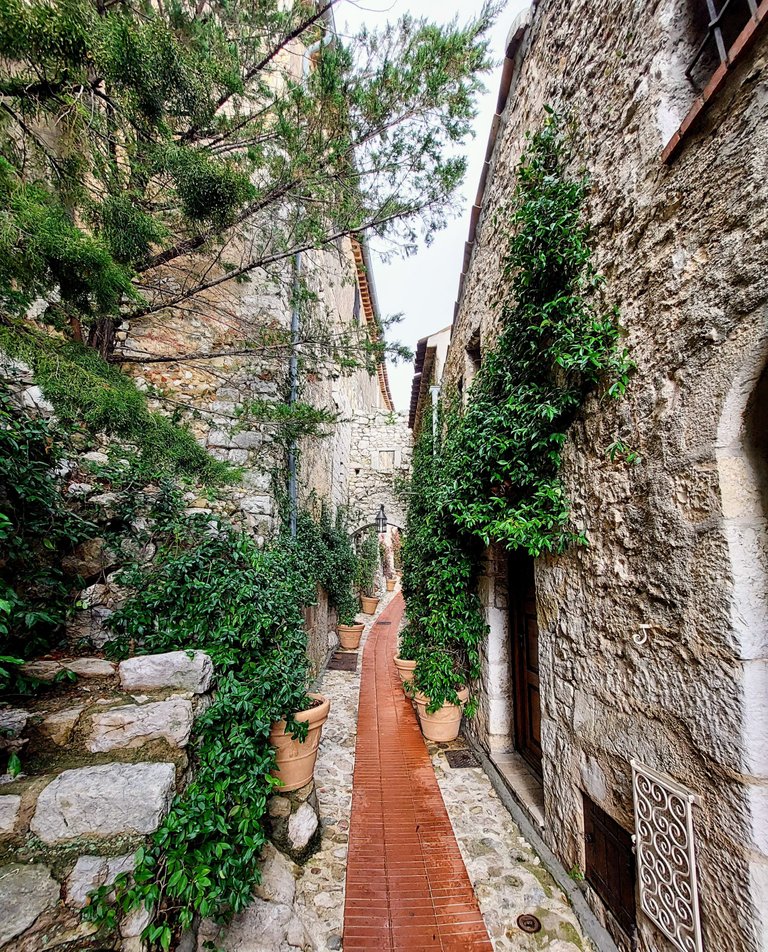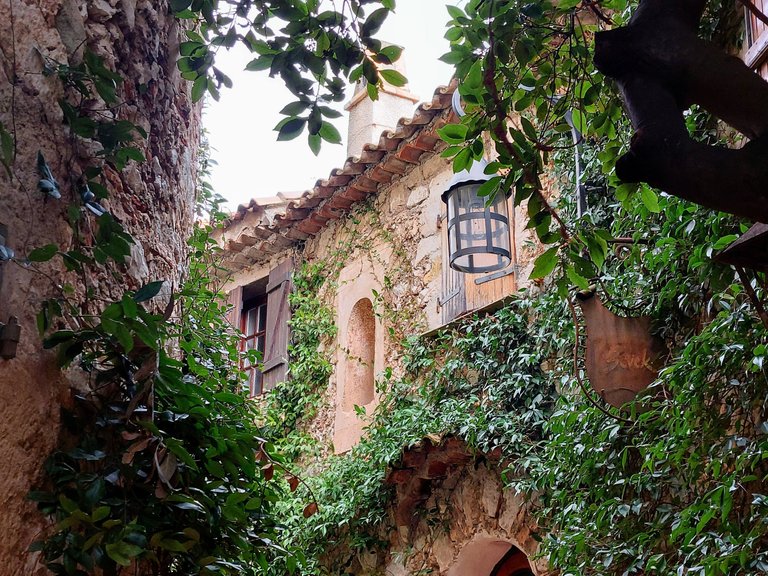 I can only imagine what it looks like when everything is in bloom.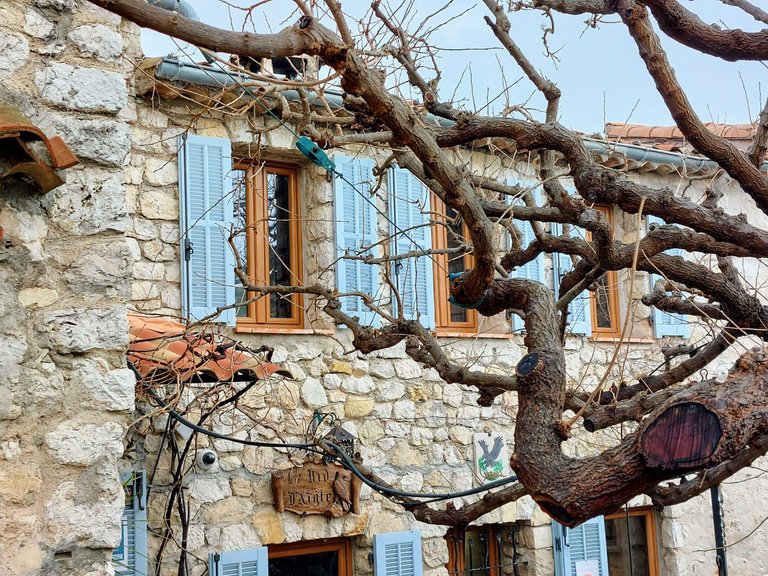 I'd say that there is a fair bit to explore among the winding narrow streets.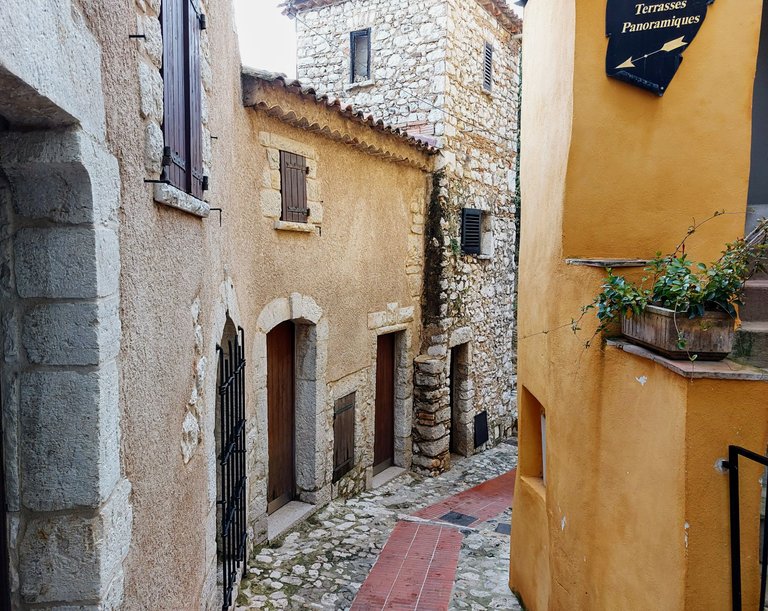 For instance, I stumbled upon this old fountain that was built in 1930 and which allowed running water to be directed into the village for the first time in its history.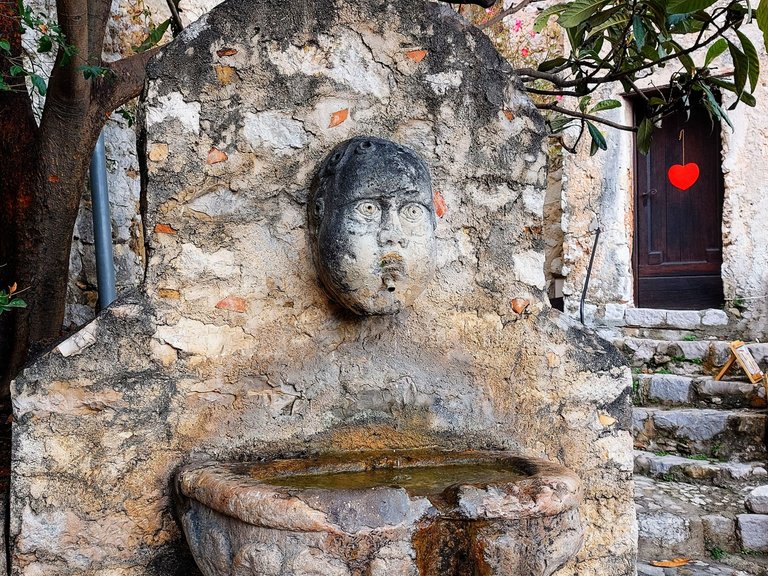 Prior to 1930 the village used cisterns and relied on water carriers to gather water from a fountain down the mountain and bring it up to fill them. It sounds like quite the job to me.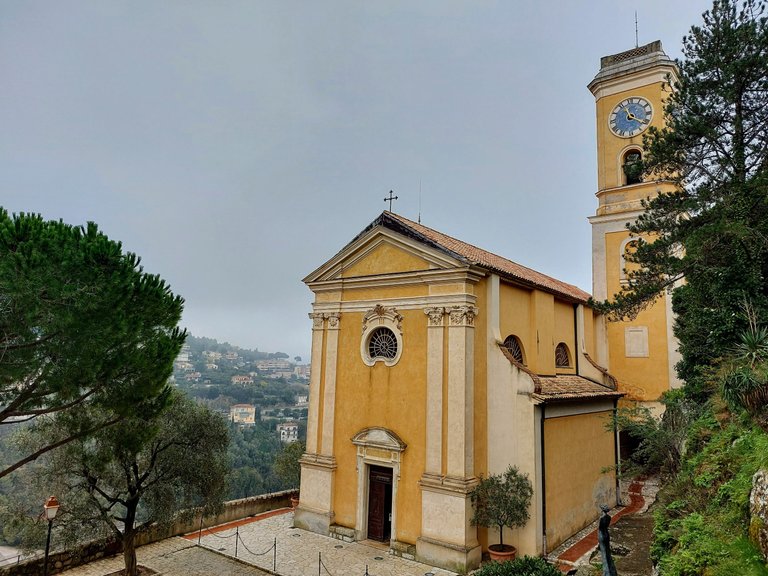 Also located within the city is an old but very colorful church,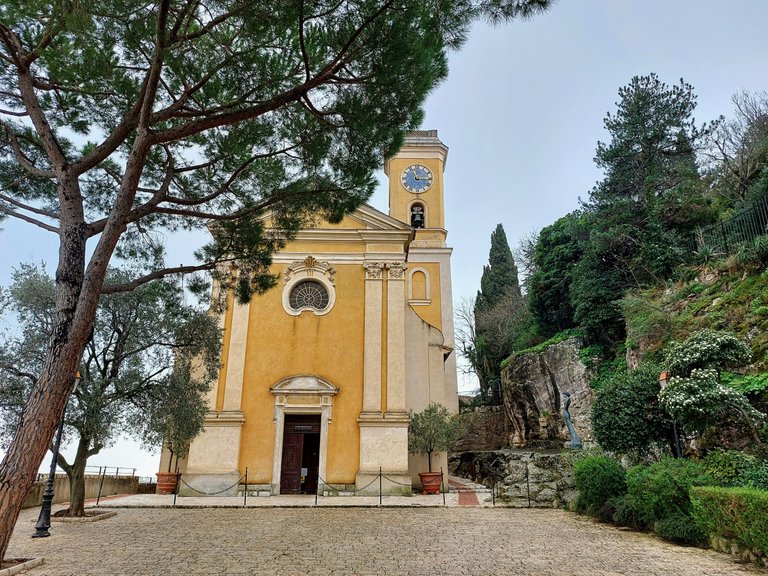 and just outside its doors in a small quaint little cemetery.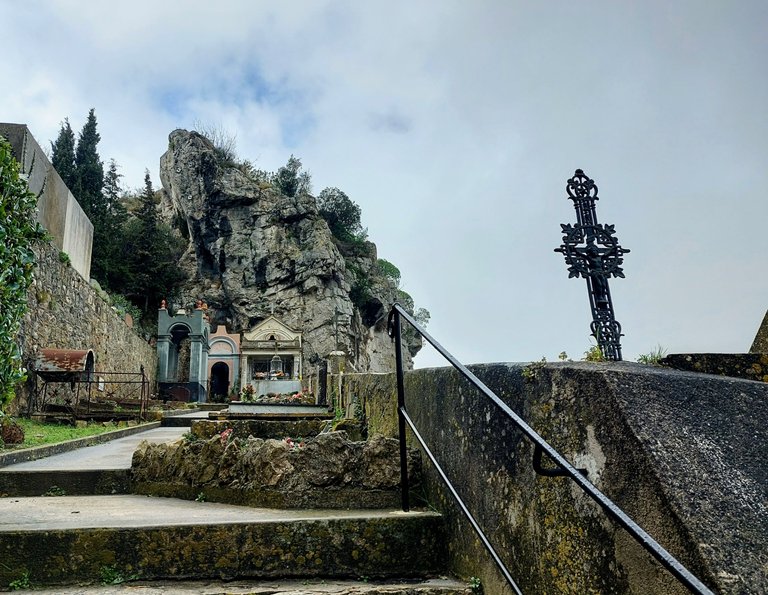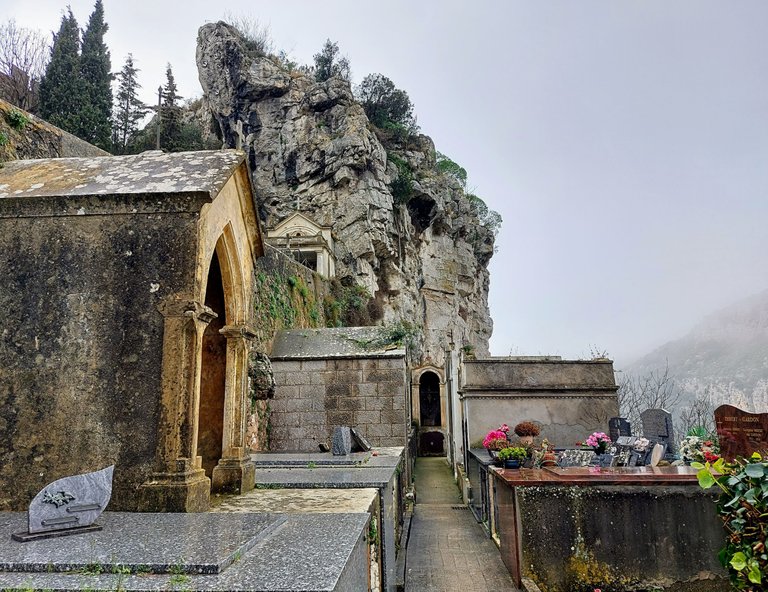 It looks out over the water on one side and a bridge and another small village on the other.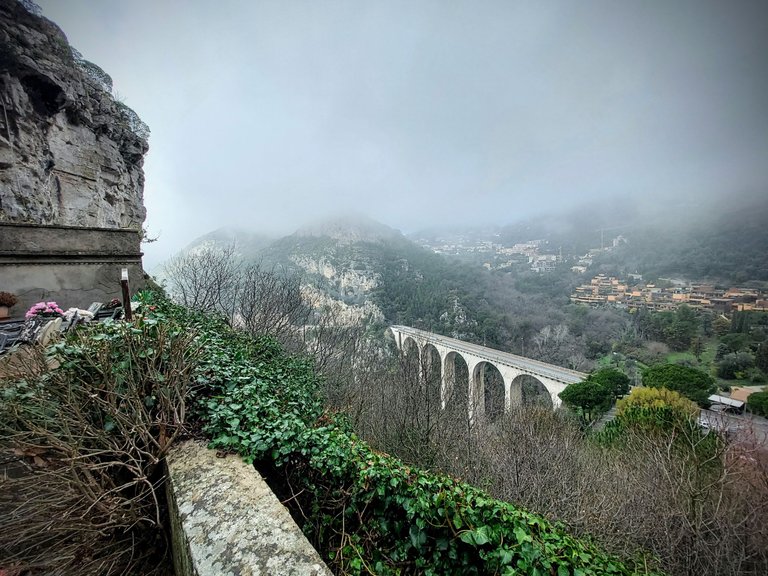 Separating the church and cemetery is a really nice stone courtyard with a garden path and of course, another viewpoint.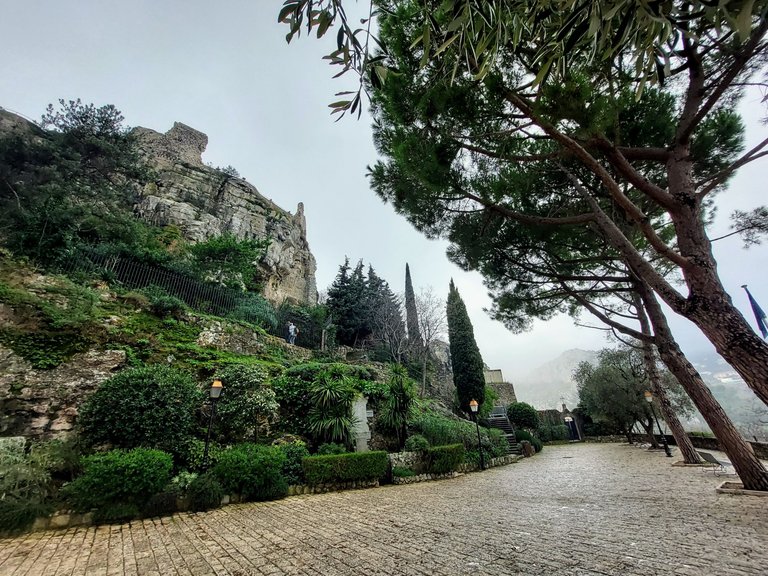 At the very top of the town is a Botanical garden. We didn't go in but I believe that it has a really nice view of the sea and surrounding area. It is also known for its wide variety of cacti and succulents.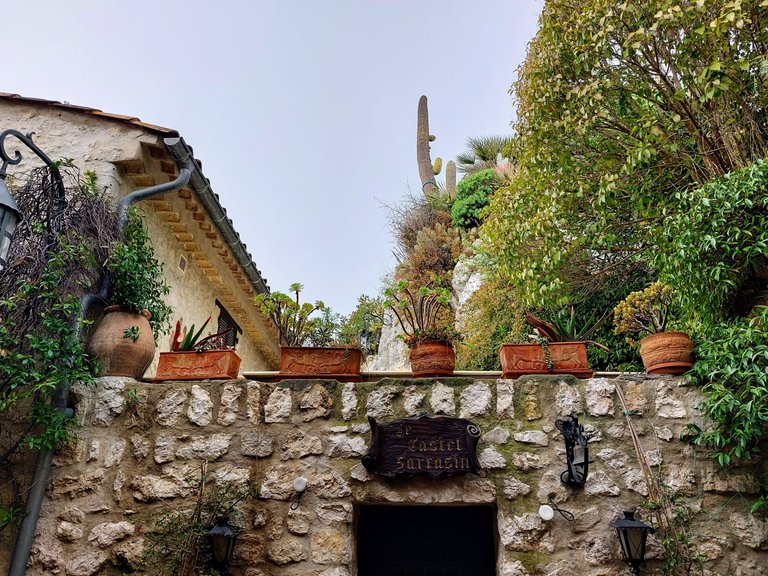 But then, the town is also practically a garden and you can see cacti all over the place, so you don't need to feel bad if you miss going into the official one.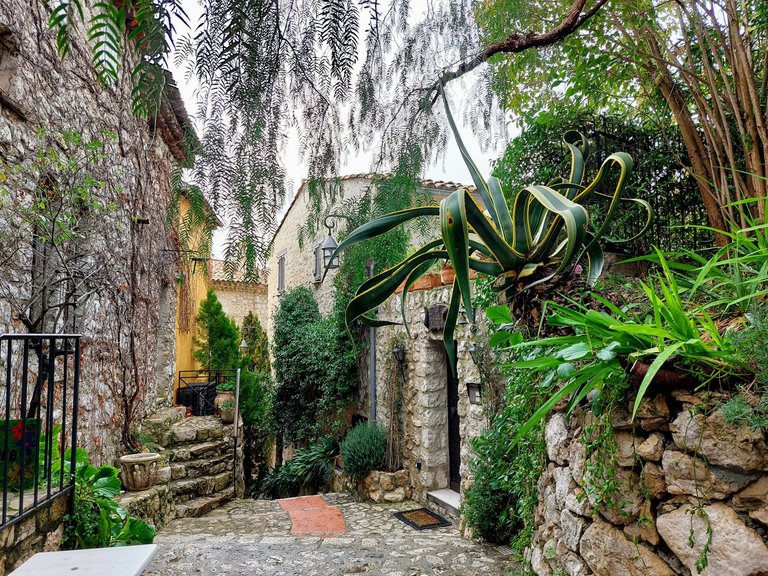 Residents do still live in Eze but not surprisingly most of the buildings contain hotels, restaurants, shops and art galleries. Some parts are a little touristy as one might expect.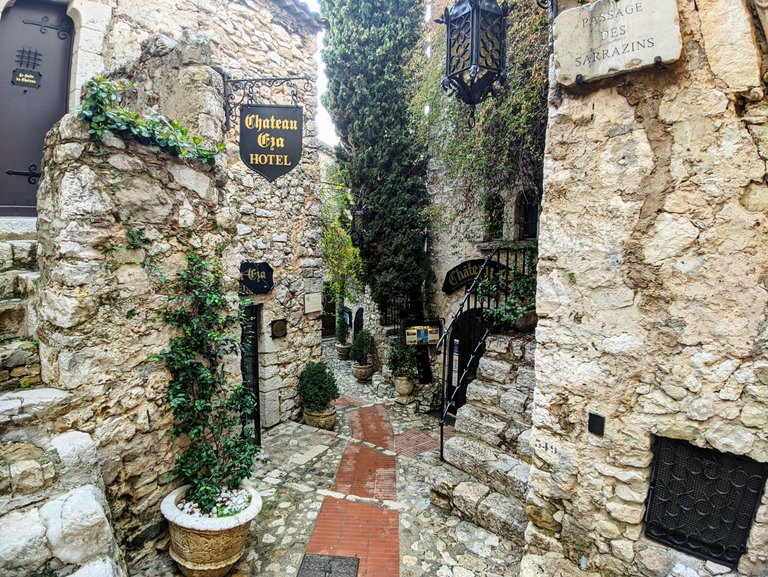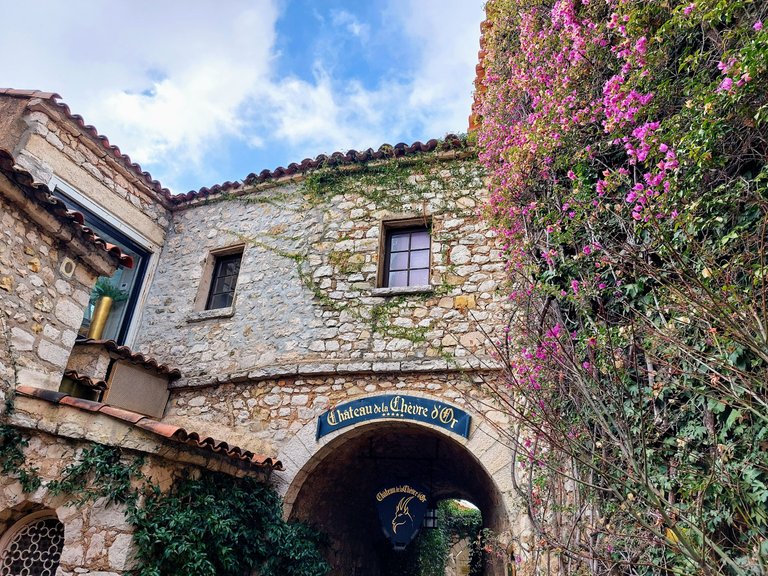 Another historical tidbit is that in 1706 King Louis the 14th destroyed the towns wall during the War of Spanish Succession and then in the year of 1860 it became part of France by a unanimous decision by the towns people. It seemed that Eze exchanged hands throughout its early history, which is not all that surprising given its quaint sort of charm.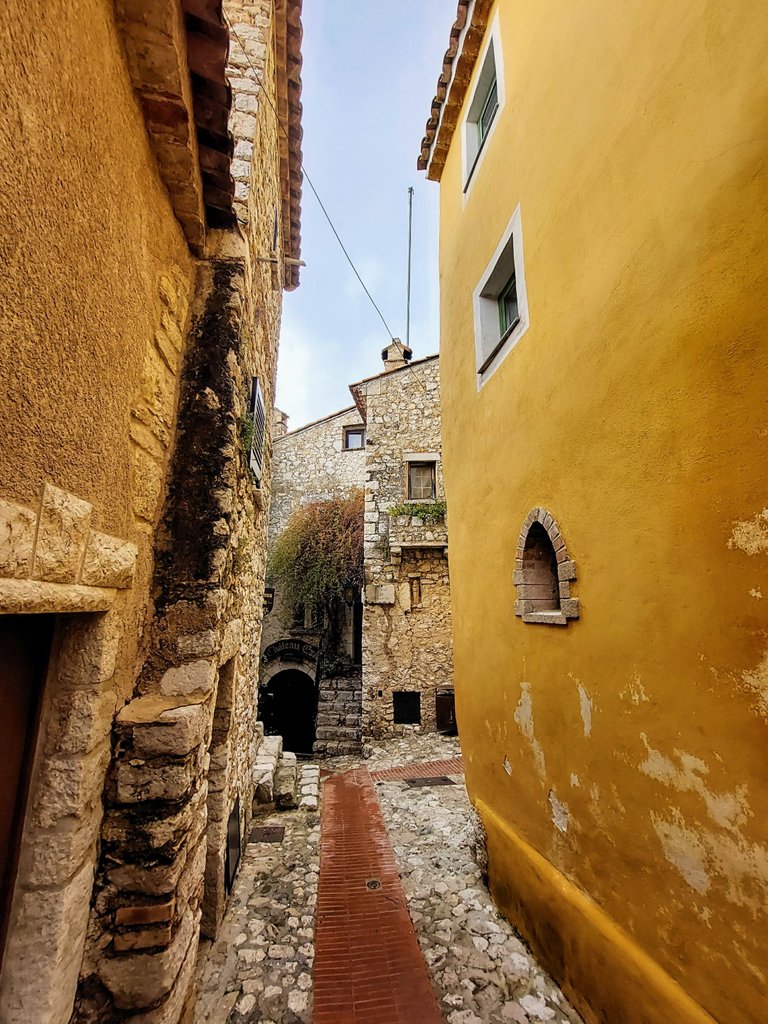 All in all I really enjoyed seeing the village. If you like small towns and nice views than I would definitely recommend it as a place to visit in the Riviera.
Well thats it for now. If you're interested in seeing more about our trip to the French Riviera then stay tuned, there's more to come. For the previous destination follow the link below. Until next time, thanks for stopping by.