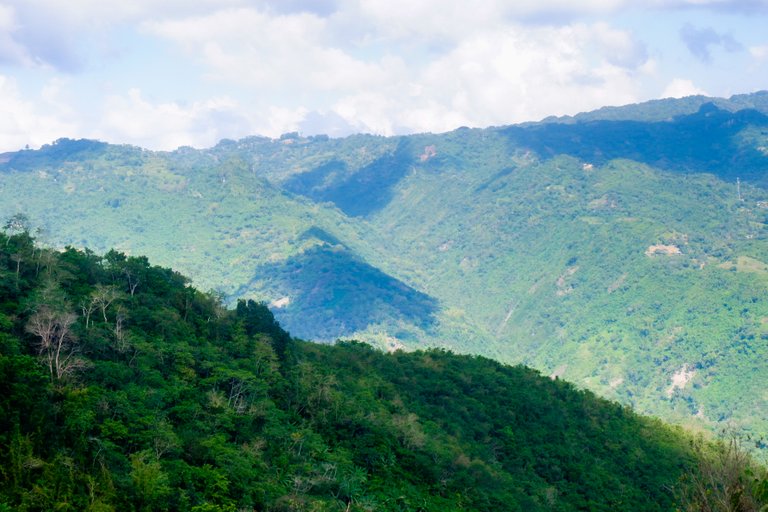 Hello Hive!
I just want to share some photos from our hike before the lockdown here in Cebu. It was actually my second to the last hike this year which was last March. I had a hike last October in Mt. Mago which is in Carmen, Cebu and that was the last.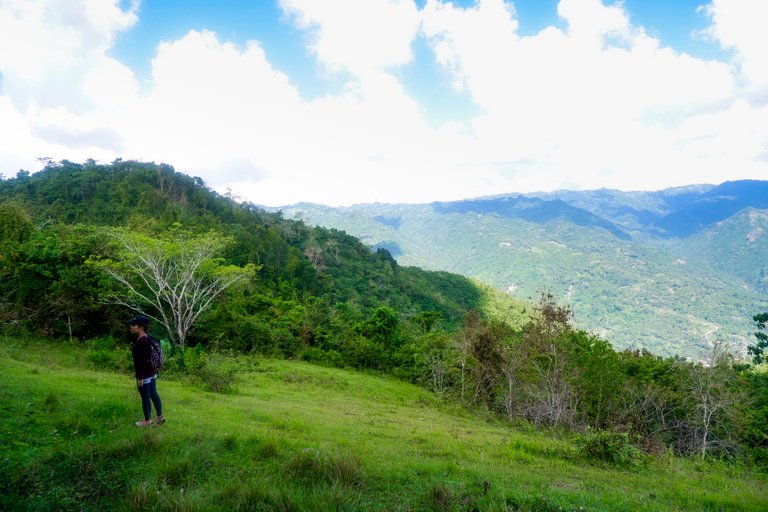 Last year, we had hikes almost every other week, but the pandemic ruined all the plans this year. Even if hiking is already allowed here, I never got the chance again because I find it a hassle with regards to transportation.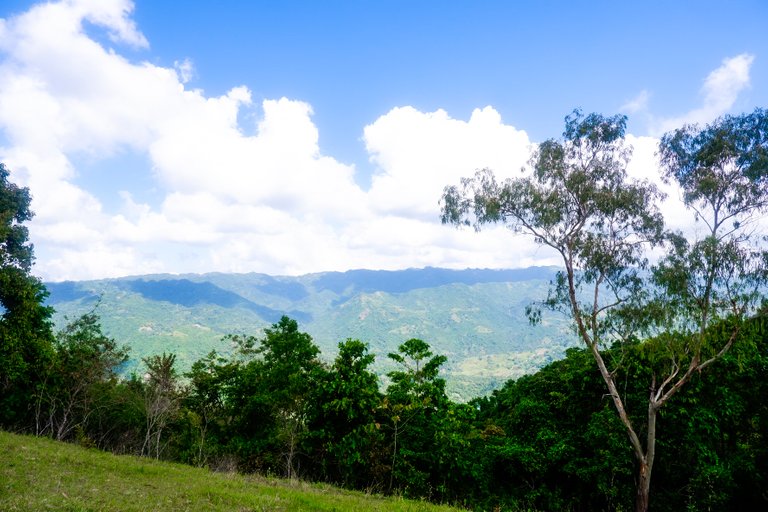 I made the same content as this one last year, but it was in Napo-Babag Trail. I already shared a lot of trails here in Cebu like in Osmeña Peak and Spartan Trail. If you're interested in that post about Napo-Babag Trail, you can find the link below and a complete list my hiking posts here in Cebu is at the end of this post.
---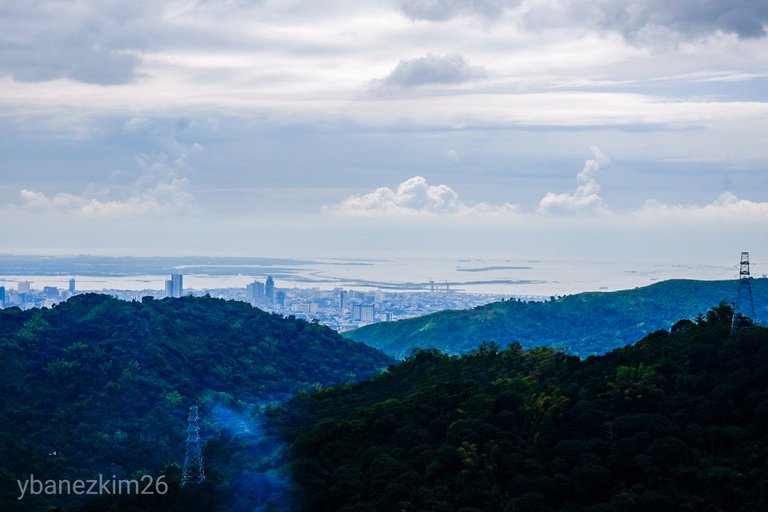 ---
This post will be the first part of our hike to Lake Bensis. Lake Bensis is a relatively new attraction that has gained a lot of attention lately. Before, only the hikers and mountain climbers would frequent the area, but because of a controversial blog that went viral, a lot of tourists flocked the lake.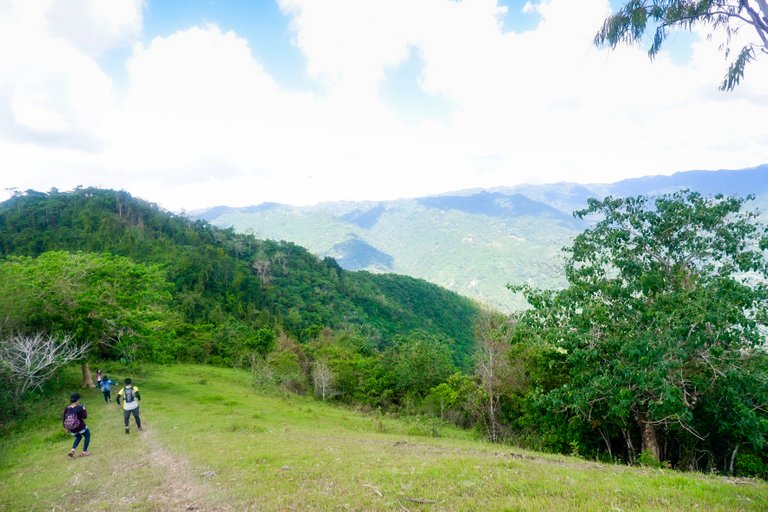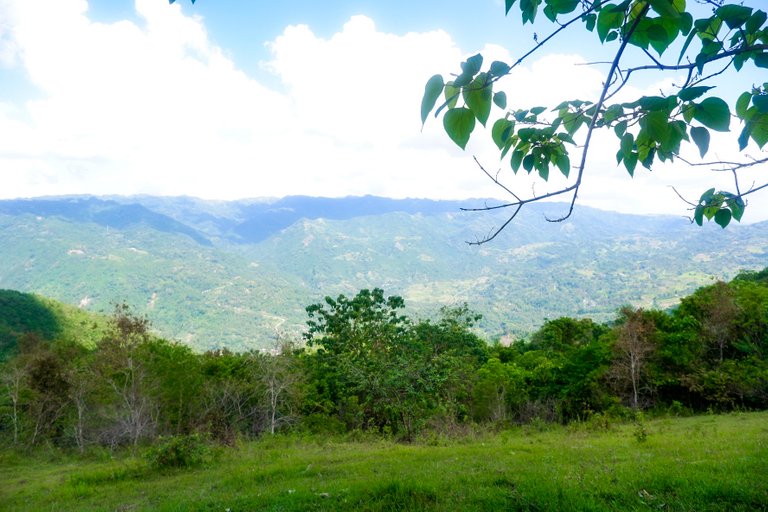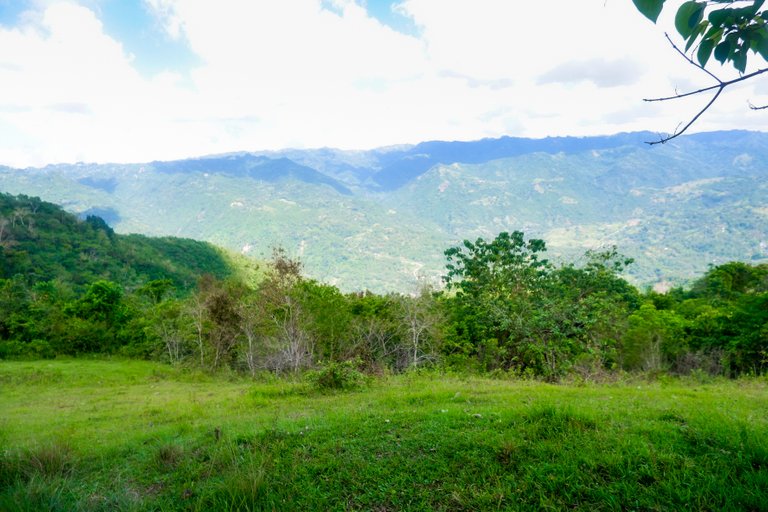 ---
Aaron (
@josejirafa
) actually made a
post about his Lake Bensis experience
. His take was a little bit unique because they came from Toledo. The normal route for tourists would be from Talisay City via
habal-habal
or private vehicle through Toledo-Manipis Road. Hikers would often hike almost the whole day from Guadalupe to Lake Bensis.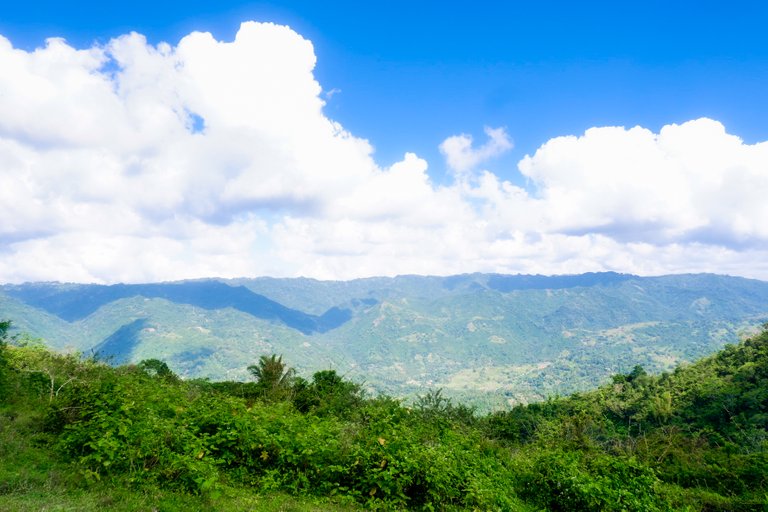 Because ours was supposed to be a practice hike for a major climb, which was cancelled due to the pandemic, we followed the hiking trail and walked for almost 11 hours until we reached Lake Bensis.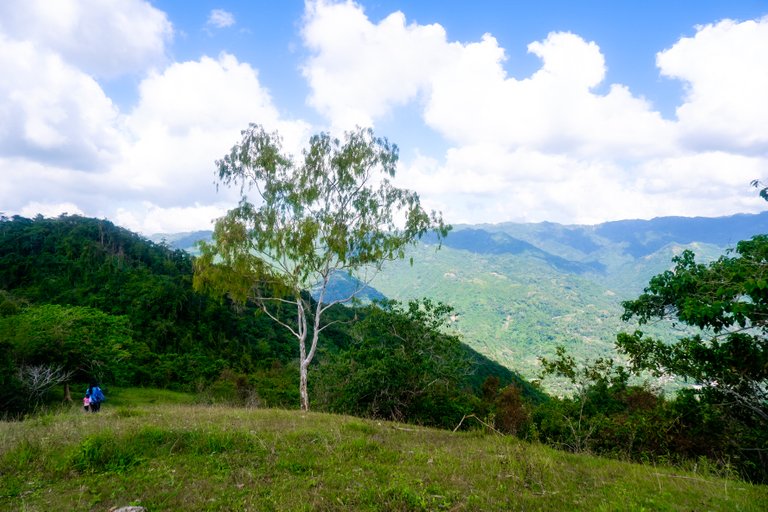 At around 6:00 AM, we rode a habal-habal from Guadalupe Church to Napo. We followed the same Napo-Babag Trail which is one of the toughest trails here in Cebu due to its steepness. We reached Babag at around 9:30 AM, rested for a bit at one of the most scenic resting places at the top of Mt. Babag, and then continued with the hike to Muffin Peak. I didn't take many photos in that part of the trail because I had countless of photos taken from that area already.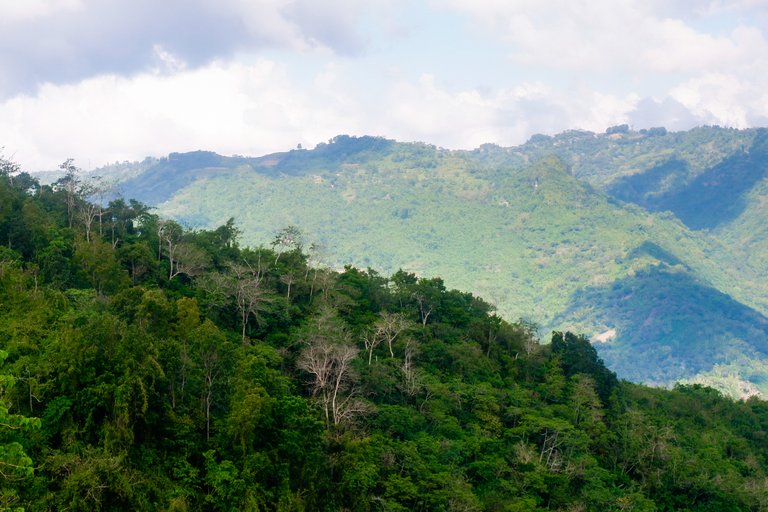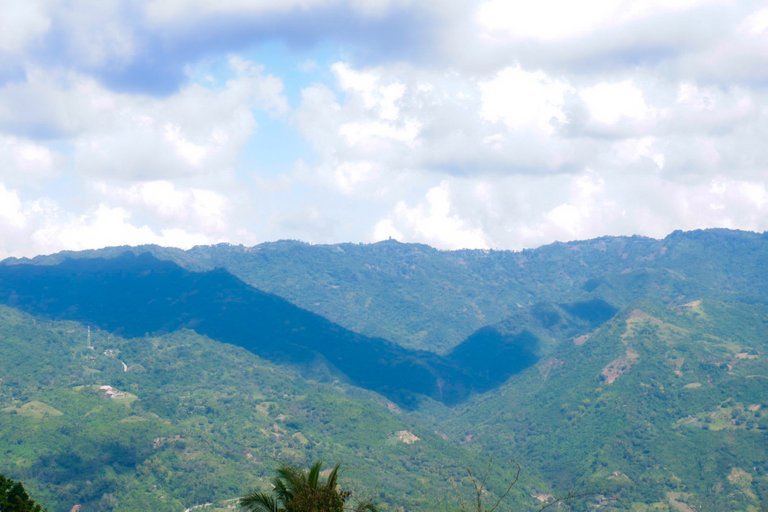 ---
From Muffin Peak, we followed a ridge trail showing a valley in Barangay Bonbon and the other side of the mountain range that is part of Buot-Taop area. It was so hot that day and some parts of the trail are grasslands that offered no shade at all. Good thing we umbrellas with us. Without it, sunburn would be a painful result. I actually shared some photos before, but it didn't gain much attention. You can find that post through the link below:

Cebu's Highlands in Panorama
The trail is not just exclusive to hikers. I was surprised that there were motocross riders that reached that part of Cebu. It's interesting to have them in the area, but the sound of those motorbikes racing permeates through the mountains. It sort of disrupts the serene atmosphere.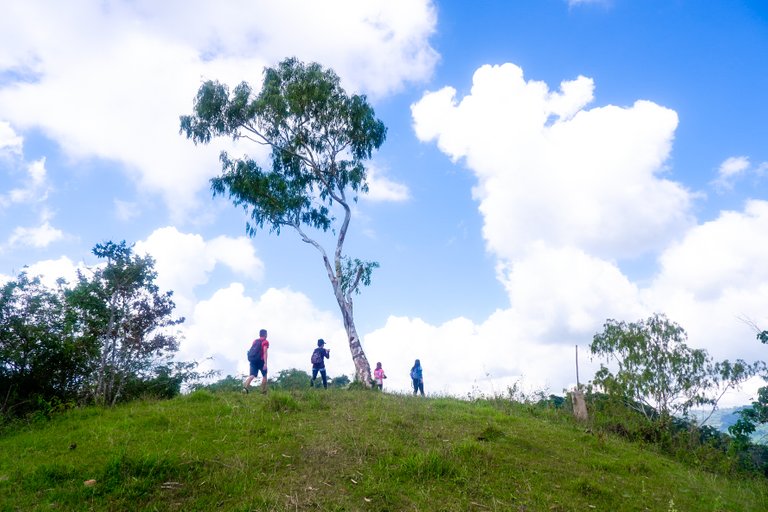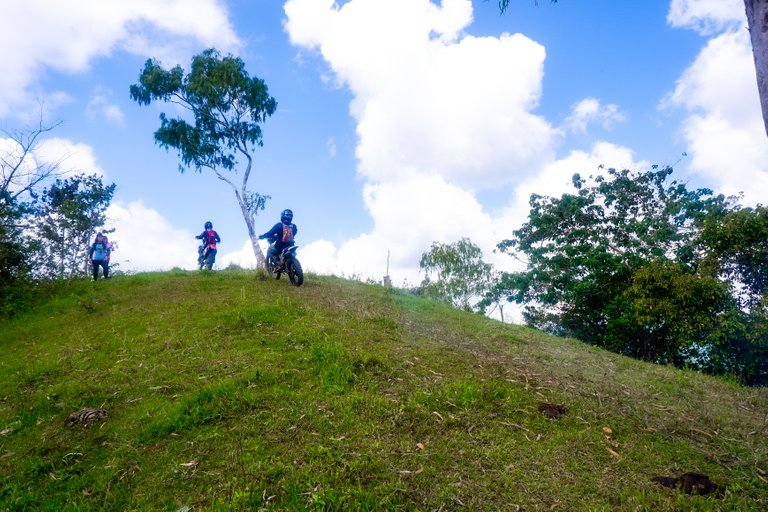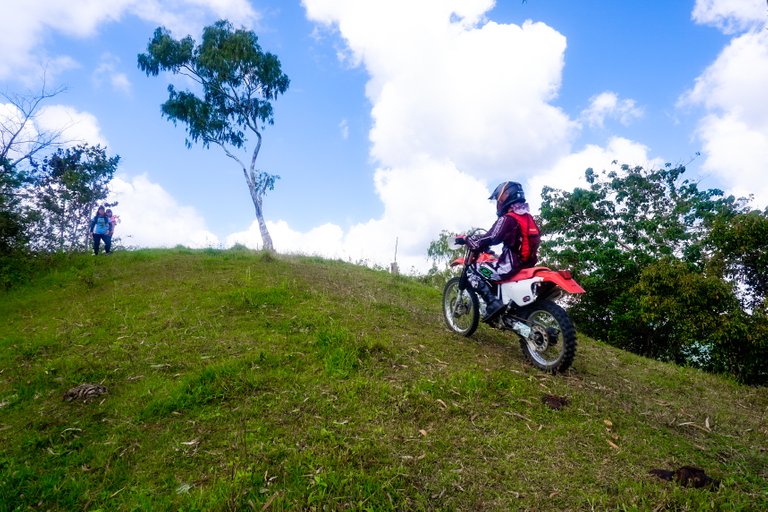 ---
We descended to Barangay Bonbon and had lunch there. The goal was to reach Lake Bensis before sunset and it was just an optimistic estimate. I was already exhausted when we reached Barangay Bonbon and they said we were not yet halfway with the trail. After lunch, we continued walking and that part was almost always ascent.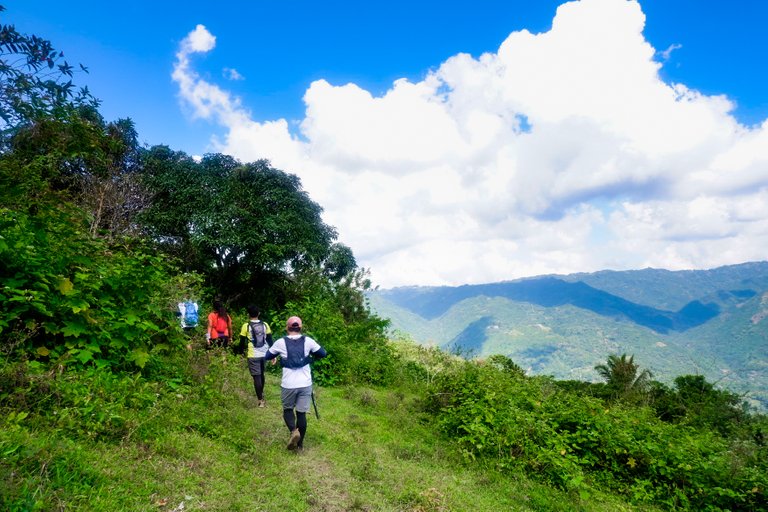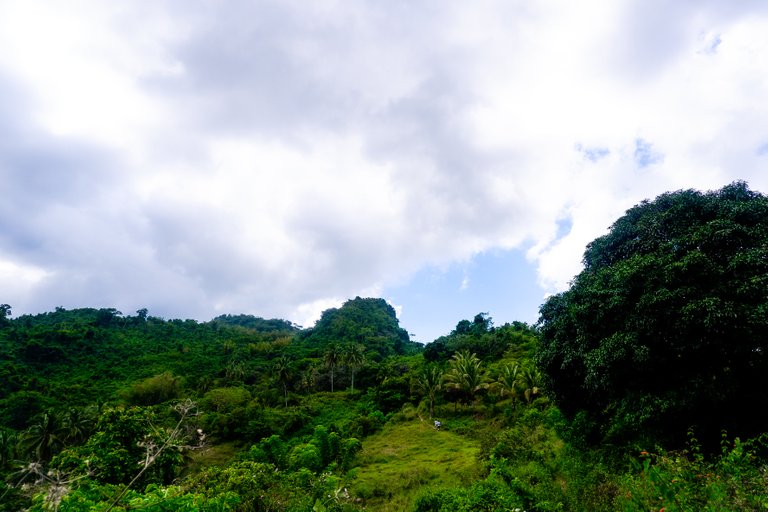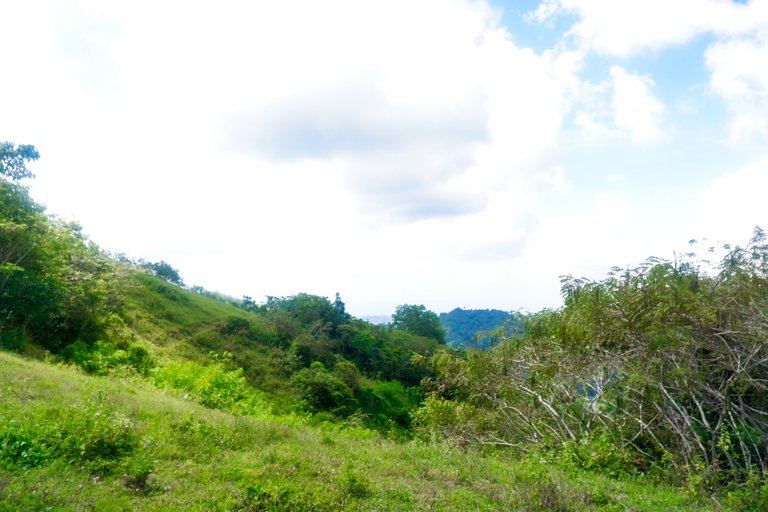 ---
We crossed a river and then passed by a man-made forest. We continued the gruelling uphill trek until we reached the other side of the mountain range and we could see the other mountain range we passed by earlier that morning. I was on a brink of giving up, but I didn't have a choice. We still had a long way to go.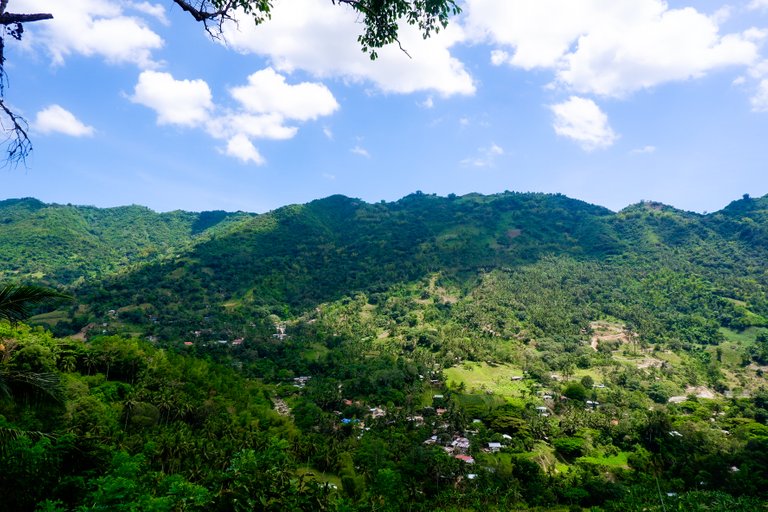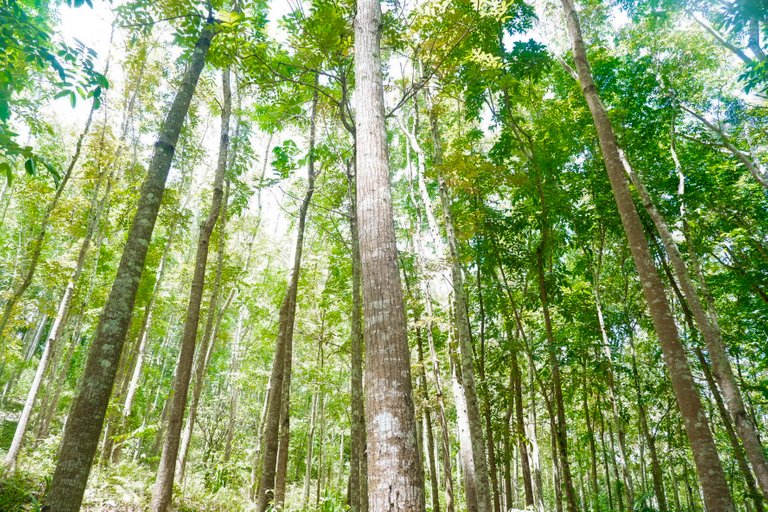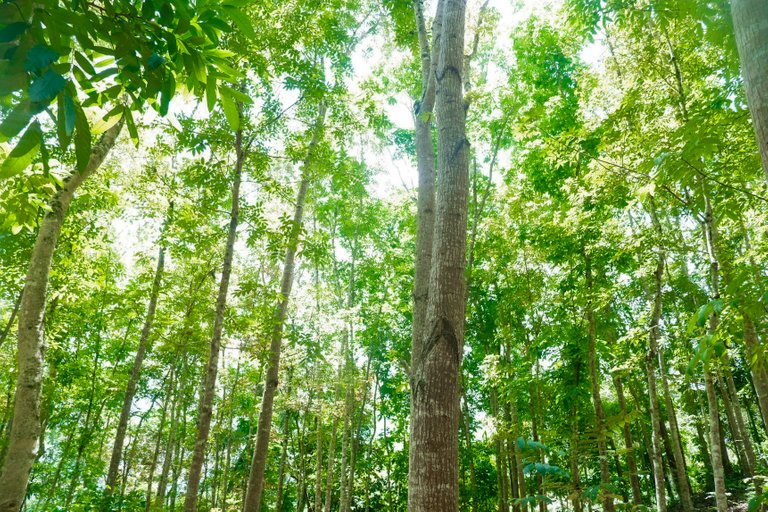 ---
When my fellow hikers told me that we reached the border of Cebu City and Talisay City, it would all road so the trek would be much easier, but I was really tired at that time. I didn't take photos anymore because my feet were throbbing in pain with every step I took.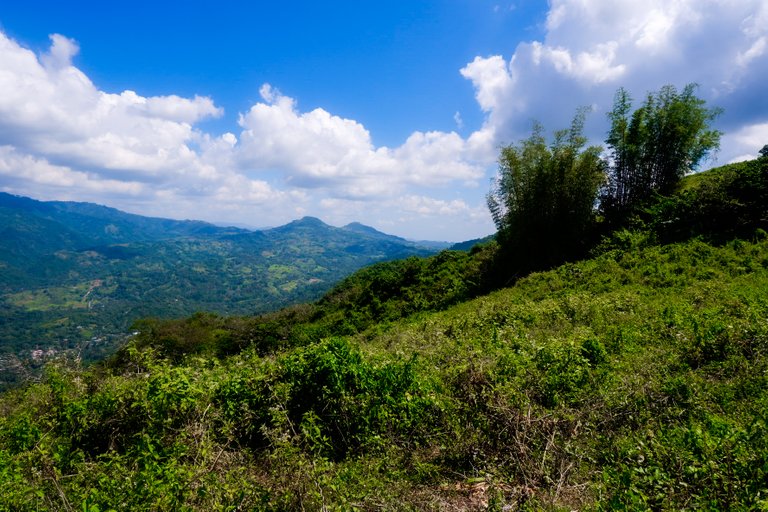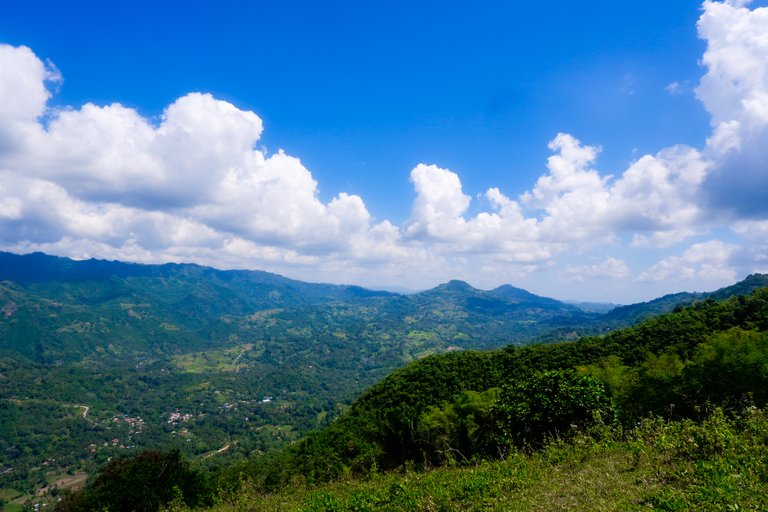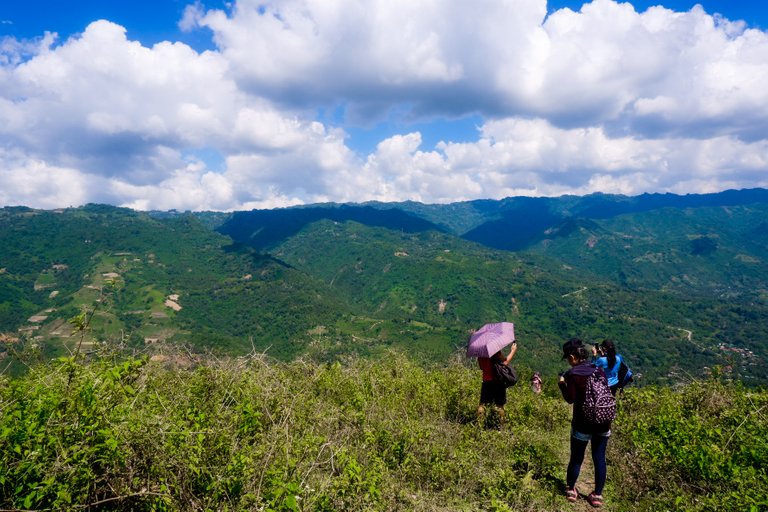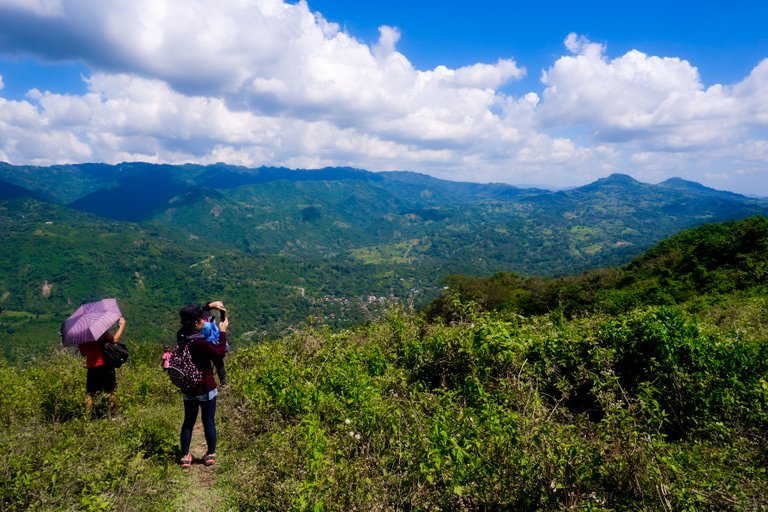 ---
We reached Lake Bensis at around 4:00 PM and I could say it was one of the longest hikes I had. They said it was about 26 kilometers of hike. I finally was able to set my throbbing foot in one of the most controversial tourist spots here in Cebu. I have a lot of things to say about the lake, but I'll reserve it in the next part of this post.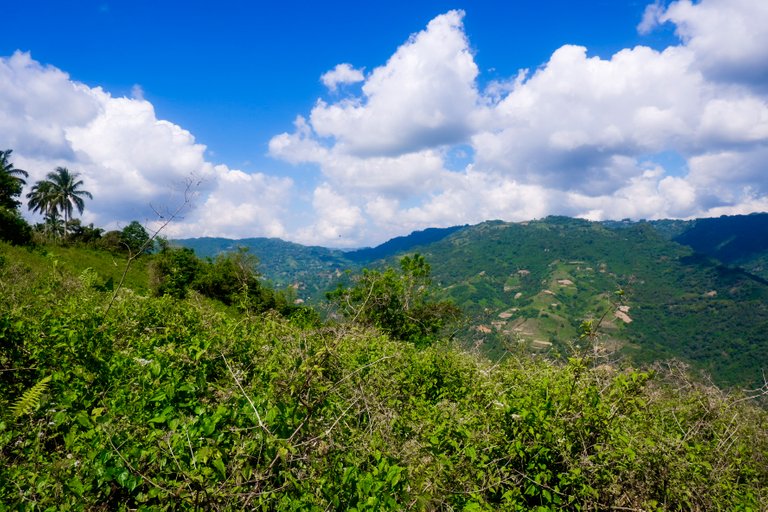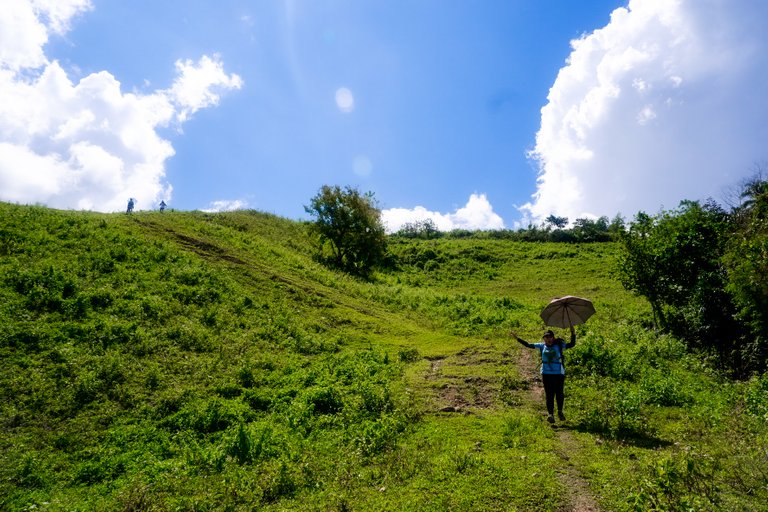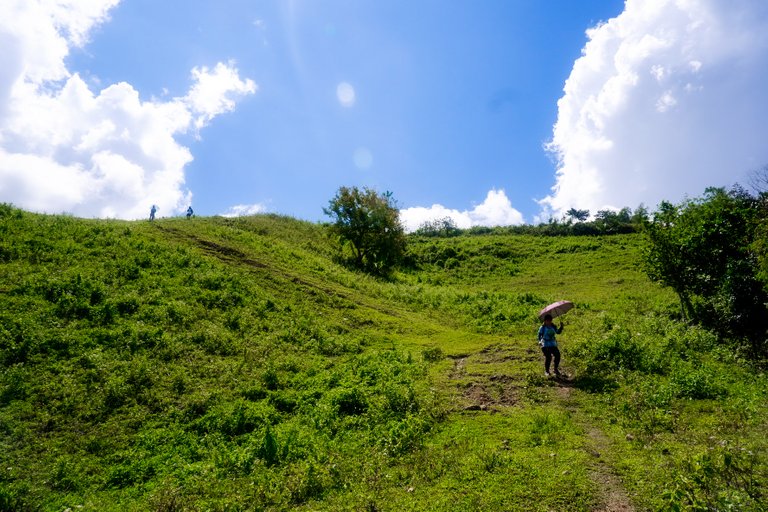 ---
I guess that's all for this post for now! See you in the second part of this post which will be all about Lake Bensis itself and my impressions of the place. Stay tuned folks!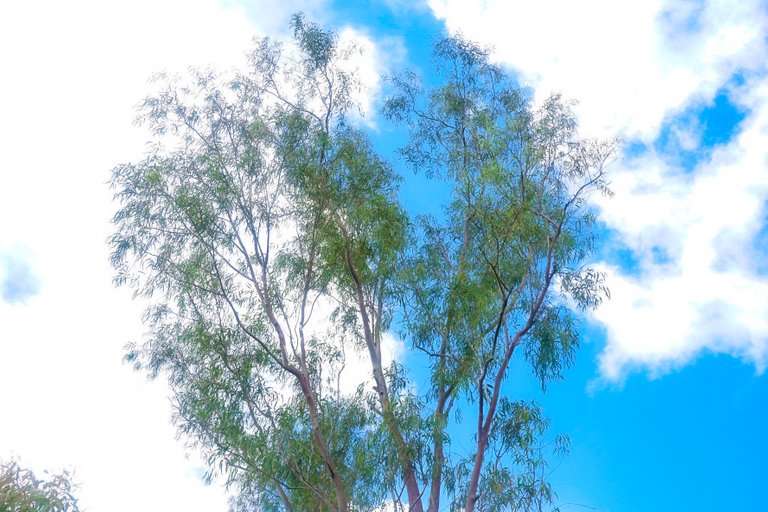 List of hiking places in Cebu that I visited:
1. Definitely Cebu #12: Mt. Manunggal ft. the Other Side of Mt. Mauyog
2. Definitely Cebu #11: Climbing Mt. Mauyog
3. Definitely Cebu #4: Mt. Lanaya via Legaspi Trail - Assault to the Peak
4. Definitely Cebu #3: Mt. Lanaya via Legaspi Trail - Algeria's Coast to Base Camp
5. Kim's Quest #22: Sunrise at Pamutan Grassland, Cebu City
6. Kim's Quest #21: Overnight Camping at Grassland, Pamutan, Cebu City
7. Kim's Quest #11: Weekend Hike at Spartan Trail | Discover Cebu
8. Kim's Quest #10: Day Trek to Osmeña Peak | Discover Cebu
9. Kim's Quest #6: Playing with Lights in Mt. Naupa, Naga, Cebu
10. Kim's Quest #4: Overnight Camping at Sirao Peak
11. Kim's Quest #2: Kandungaw Peak, Dalaguete, Cebu
---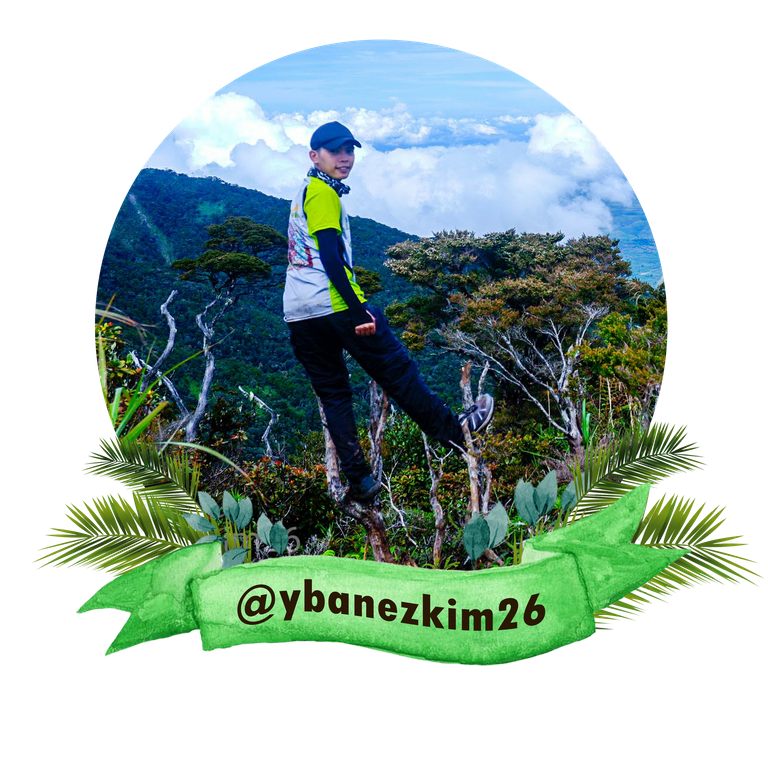 Kim Ybañez
Welcome to Kim's small corner in Hive. He is a chemical engineer by profession, but a blogger by passion. He is a wanderlust and an adventure seeker. Join his quests as he visits secluded destinations, climbs mountains, tries new and exotic dishes, and explores his country (The Philippines). He's also a trying hard photographer so stay tuned as he shares his photos and his thought process while creating them.
If you like his content, don't forget to upvote and leave a comment to show some love. You can also reblog if you want to. Also, don't forget to follow him to be updated with his latest posts.