Hive has changed many people's lives, those who are aware of this topic, know what I am talking about. The entire Hive community helped to change many people's life. The amazing community did a lot more for me than I have ever imagined. It's been around 76 days since I left my home, my city Kharkiv, Ukraine, and I couldn't go back. These 76 days are a journey, a life journey that I will never forget in my life. Even I have never assembled so many experiences in life as I have collected in the past 76 days. Every day is a new day, full of challenges. I sometimes cry because I feel broken about losing everything but I guess now I am just releasing all of my anger and pain through tears.
I was able to create some amazing connections and bonding because of the Hive community and that helped me throughout my entire journey after the war broke out. I left my home with an insane level of pain and full of tears but I have got enormous support, love, and help from this beautiful and amazing community. There are a lot of stories to tell but I don't know when to write them. For now, I am just collecting pieces of memories from here and there and combining them into a story. Hopefully one day I will write a book explaining my journey.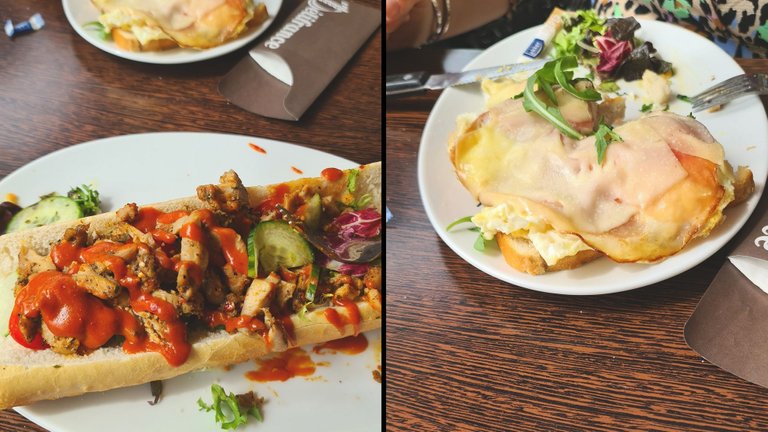 I met some kind and amazing people from Hive when I crossed the border of Ukraine. I never thought about meeting Hive people like this, I mean in these circumstances but people came to meet me and gave me helping hands. This community is really big and the meet-up was really exciting and overwhelming when I met these people for the first time. But trust me, after meeting them I felt like I know them for my entire life.
Many of you might already from @blind-spot 's post that recently we have met @brittandjosie, who drove from Rotterdam to Almere just to meet us. I was connected with Brit for a long time because we did an interview video together before about "The Terminal community". Sometimes we used to check each other's Instagram profiles. We barely talked to each other, I guess the last time I talked to her was one year ago... So, I have never imagined that she will come here to meet me as she maintains a lot of privacy in her personal life.
When I first saw her in person, I couldn't believe she was standing in front of me with a beautiful smile. I felt like we are friends forever and I didn't feel uncomfortable talking with her at all. Normally, when I meet someone for the first time, I don't talk much because I can't open myself up in front of them. It takes time for me to get connected but with her, I attached easily.
Infront of Almere Centrum Station...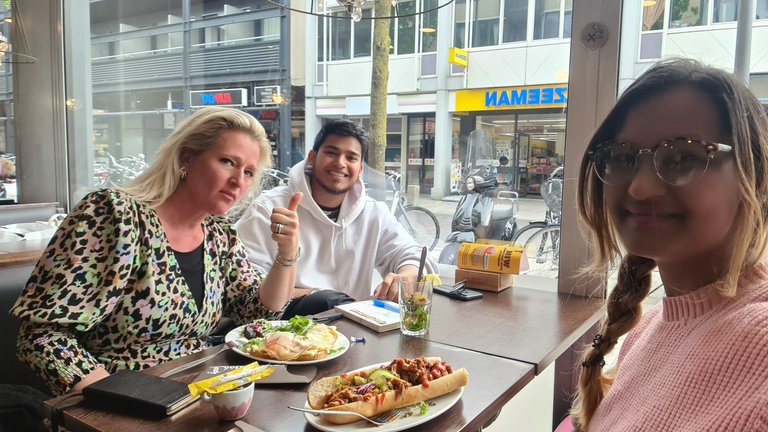 First, we went to a nice restaurant for coffee, Brit had decided to do breakfast and offered me food and coffee as well. Well, I already forgot the name of the food but the food was so delicious indeed. Brit gave me a lot of information about Holland and also, said that she will help me to settle down here. I don't know much about Holland so she said she will do everything for me. And guess what, she started doing everything for me when she arrived at Almere.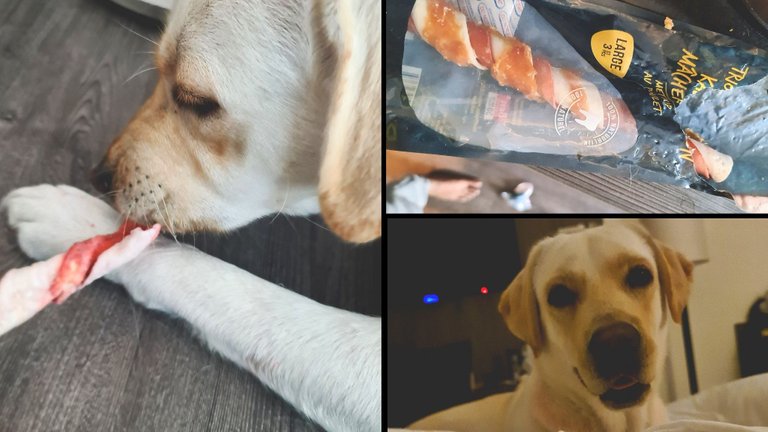 After our breakfast, we went to the bank to solve our issue and she helped me to get more information about Ukrainian refugees. We also talked about the job sector in the Netherlands, Doctor's appointments, and many more. She also made a grooming appointment for Gigi as well. We went to a pet store to buy food for Gigi. After 3 hours of spending time together, finally, it was time to say goodbye. She brought treats for Gigi and Gigi enjoyed those treats a lot. Brit promised that she will come back again and together we will go to Flevoland Expo 2022.
Oh, I forgot to mention, she helped me to get a free pass for the train to Amsterdam as well. because of her, I traveled to Amsterdam for free :D...
A few days passed and we stay connected. We share a lot of information with each other because about Holland, she knows better than I know about Holland.
But today she surprised me with a large package. She has sent a large box full of goodies for me and Gigi. I was really surprised when I saw the large box. I cried because I never thought that I would get so much love and support from the people. Brit is very generous and kind, for many she might be tough but trust me, she is really an amazing person in real life.
Nowadays it's very difficult to find a kind person who will do something for you without any return. I have found such people in life who opened their hearts to help me. In these 76 days, I have met amazing people who have done a lot for me...
---
When I opened the package, there was a thoughtful letter written by Britt. I almost cried while reading the letter, how sweet a person can be. She has taken care of my basic things and has shipped a lot of accessories for Gigi and for me. I have felt like she knew what exactly I need now. I was really touched by her love and the help.
She has sent clothes, a handbag, a water bottle, and some regular products for me; and for Gigi, she has sent food and pet accessories which I couldn't afford to buy for now. So, this was a big help for me.
I am really grateful that she took the time to meet me and managed to send all these generous products to me. I don't know how to thank her for her kindness and generosity...
Thanks, @brittandjosie for everything... I hope we will meet soon...
---
I haven't written about my Poland journey yet, I need to gather some energy for that story...
See you around...
---
Love
Priyan...
---
I am @priyanarc.... An architect, a dreamer, and a passionate writer who loves to write about life. I try to present my own perspective and experiences. Please leave your feedback and criticism because it's the only way I can know and reach your mind and thought easily...
---
Find me on:
---
All images used are captured by the author...