Helvella crispa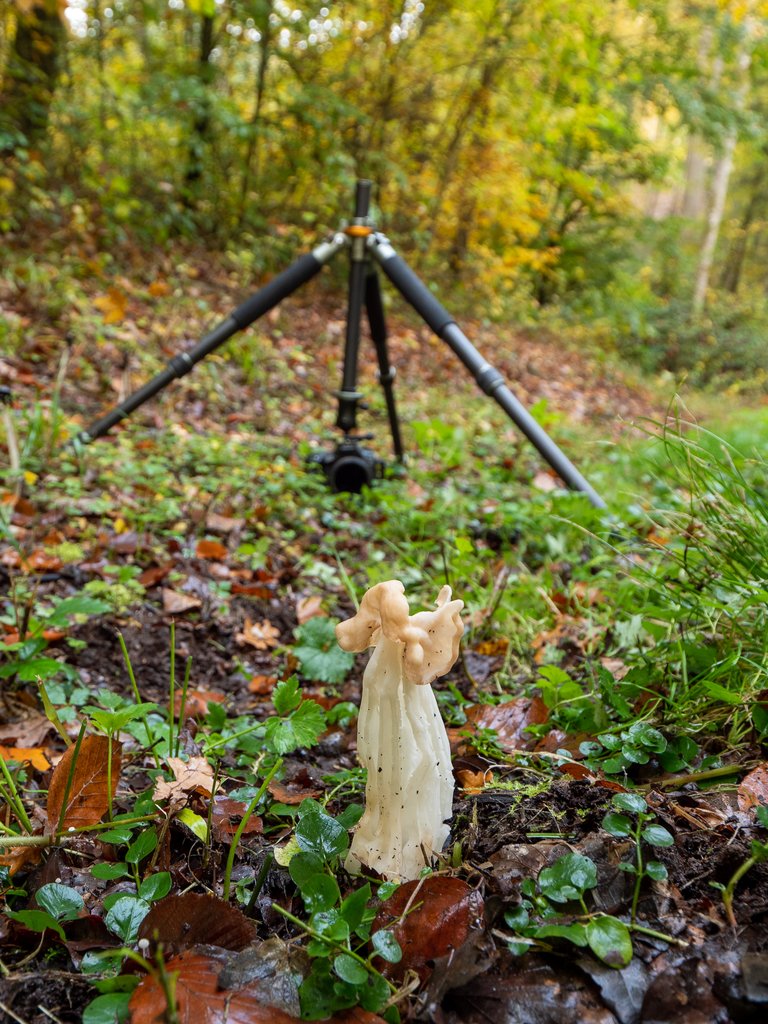 ▲ Click on the image for full resolution ▲
Ein tolles Fotomotiv ist der Herbst-Lorchel. Er wächst oft am Wegrand und wird selten als Speisepilz verwendet, da er als nicht besonders verträglich gilt. Für mich spielt das keine Rolle, da ich diesen Pilz ausschließlich als willkommenes Fotomotiv nutze.
A great photo motif is the white saddle mushroom. It often grows by the wayside and is seldom used as an edible mushroom, as it is not considered to be very well tolerated. For me it does not matter, because I use this mushroom exclusively as a welcome photo motif.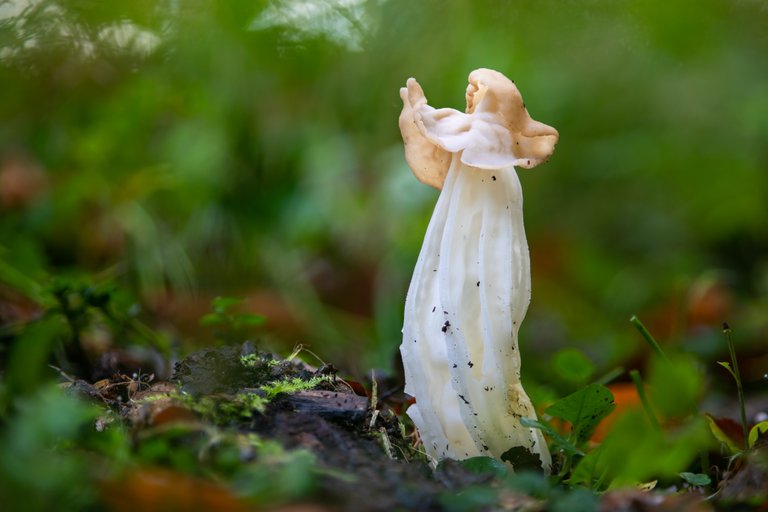 ▲ Click on the image for full resolution ▲
Der Schein trügt, es war nicht die Sonne, die den Pilz zum Leuchten brachte, sondern eine meiner Taschenlampen, die ich sehr gerne zum Fotografieren nutze. Es macht einfach Spaß, den Pilz zum Leuchten zu bringen. Aber an sonnigen Tagen funktioniert das auch mit natürlichem Sonnenlicht. Schreibt mir doch einfach mal, welche der beiden Aufnahmen euch am besten gefällt?
Appearances are deceptive, it was not the sun that made the mushroom glow, but one of my flashlights, which I like to use for taking pictures. It is simply fun to make the mushroom glow. But on sunny days it also works with natural sunlight. Why don't you write me which of the two pictures you like best?
▲ Click on the image for full resolution ▲
〰️
| | |
| --- | --- |
| Category: | Macro |
| Camera: | Canon 5D Mark IV - Huawei P20 pro |
| Lens: | Canon EF 200 mm 1:2.8L USM |
| Location: | Germany, Bavaria, Lower Franconia, Speyersberg |
〰️
Wenn dir mein Beitrag gefällt, freue ich mich über deine Nachricht.
Herzlichen Dank und viele Grüße vom @faltermann 🐛
If you like my contribution, I am looking forward to your message.
Many thanks and greetings from Germany 🦋
🔴 PeakD (Best user interface for the decentralized Hive Blockchain)🔴
🔴 [DE] HIVE FAQ German Community 🔴
🔴 Fascinating Insects Community 🔴