Yesterday I was chatting with @khaleelkazi about building a front end to Thorchain into the Leofinance website wallet's section, and he encouraged me to make this post. I thought it would be a good idea to paint the big picture, and outline why this could be a huge deal for Leo.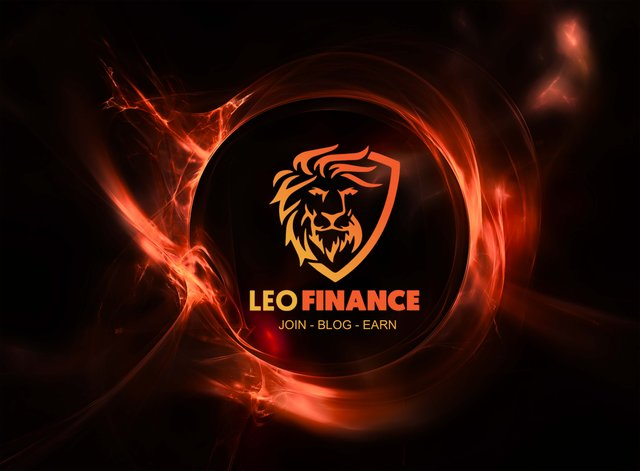 Image created by @mariosfame
Big Picture:
Imagine being able to go to your Leo wallet page, and there is a tab for Thorchain. Click on that tab and you then have the following options:
Add WLEO / RUNE to the Liquidity Pool.
Interact, add/remove Liquidity from any other Thorchain pool.
View your positions and their performance.
Swap WLEO to any major crypto - BTC, ETH, BNB, Tether, LINK, or whatever you like.
Conduct swaps on any coin or token available on Thorchain.
It would be like building a Uniswap interface into Leofinance, but with cross chain capabilities.
The best part of this is that LeoFinance could generate a revenue stream from all the trade activity that occurs through their interface. This is because Thorchain is essentially a back end, they actively encourage groups to build a front end to their platform, and enable a customisable fee to be set, payed to the front end.
What could Leofinance do with another growing revenue stream? Advertise, build more stuff, grow leo infra into a service provider to other HIVE projects, Fund future projects, pay a dividend, buy back and burn, use revenue so Khal can Lambo up, or whatever. Not saying that the revenue would necessarily cover all this, but just think of the options.

The path to acheive this:
Thorchain is building an ERC20 bridge for RUNE, so it can have a presence on ETH defi platforms.

Once this happens (this year I believe) we set up a WLEO/ERC20 RUNE pool on Uniswap - the goal here is to build liquidity and build Leo peoples RUNE involvement/knowledge plus also hopefully entice more Thorchain community members onto LeoFinance. Building ties and connections between the two communities.

Khal and his Dev team reach out to Thorchain and seek the technical information they would need to start building - apply for grants from Thorchain (yes this work could receive funding from the Thorchain dev fund).

Once Thorchain links to Ethereum, we plan a migration of liquidity from Uniswap to a new WLEO/native RUNE pool (instead of ERC20 RUNE). This is because the native RUNE is the backbone of Thorchain, and this is what would power all the functionality outlined above. The ERC20 RUNE won't have the same power in the long run.

Launch the live product, built in to the LEO wallet.

Why not build a new site/dex.
The Leofinance project has got the community onboard, in a big way, to build up the www.leofinance.io website. We have all seen the excitement at watching our Alexa ranking grow, plus the ad revenue and other metrics. Building a whole new site for the exchange would require starting that process again. A unique selling feature for LEO would become trhe powerful wallet integration and capabilities. Blog, earn, and swap your earnings into whatever Crypto you like, on a truly decentralized exchange.
You could come and build a LEO income, and easily swap it to Monero - XMR, (Thorchain has it in their plans to bridge Monero next year) or BTC, or DOT, or ETH, or other ERC20 tokens, or RUNE or whatever.
The other websites in LeoFinance are showing that maintaining and growing multiple different websites can be challenging. LeoDex is good, and will get better over time, but it's growth is limited by HIVE's growth, and that is, well... Uncertain lets say. Similarly HiveStats is a niche offering that no-one outside of HIVE will use. Great site, but is there potential for exponential growth? LeoPedia is great, but I think it needs a community member to be given a role running it and bulding it, potential, but needs more attention that probably is better of elsewhere at the moment. LeoFinance.io is it, the jewel in the crown, and the more that gets built on to it, the better as far as I see it.

Think big!
LeoFinance, as I see it, isn't a project with modest ambitions. It is a huge project, hundreds of thousands of users, tentacles spread throughout crypto - in the making. With a Twitter integration coming soon, and a new micro-blogging site in the works, plus all the other great things on the road-map, it is building up a huge amount of momentum. Having a front-end and wallet inbuilt to access deep liquidity across multiple chains is another big project, but possible and realistic.
I hope you enjoyed this, feel free to join in the comments, let me (and more importantly @khaleelkazi) know what you think.
Check these posts to learn more about Thorchain and the RUNE token:
Cheers,
JK.

Post Dividers and footer courtesy of @barge aka @krunkypuram
Posted Using LeoFinance Beta