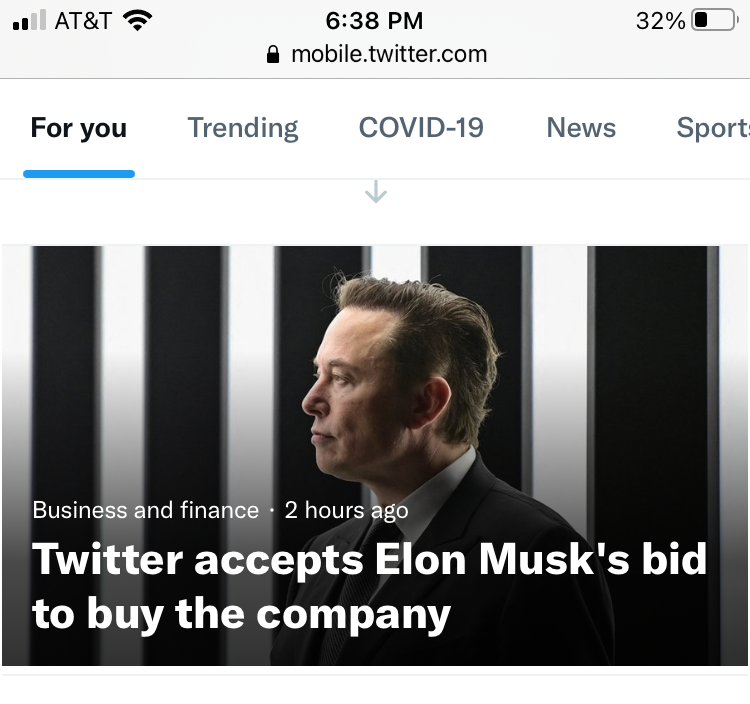 screenshot from twitter
Just three hours ago, twitter was sold to Elon Musk.
Changes are coming to the twitter platform
Some of the rumors circulating:
No more ads
Trump Getting Greenlighted
Paying for premium memberships
cryptocurrency that started as a "joke" will not have a space on twitter
Here is what we know for sure:
Change means that things will be different
Change means that some people will be unhappy with the changes
Change means opportunity for us, LeoLions, and #projectblank
Wouldn't it be cool if there was a massive exodus from twitter and all those people came over to HIVE?
It wouldn't be the first time a billionaire thought they could buy a community and ended up having to build a whole new one.
Are you on twitter, and will you stay through the changes?
Do you think this will affect our project in any way?
Posted Using LeoFinance Beta