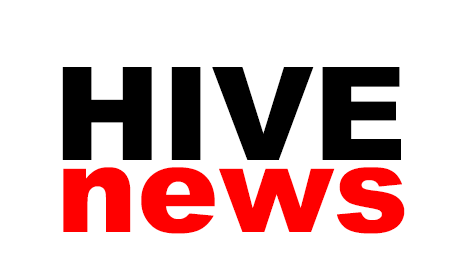 It's time for the News.
Hive News is back ready and eager to report on what is going on in all corners of the Hive ecosystem.
It may take a few days to get fully up to speed again as much has changed. If any key happenings are missing - just SHOUT !
---
---
1. Diesel Pools are Live
Top 20 witness @aggroed has announced that the first Diesel Pool has been created.
The Diesel Pools mean that Hive-Engine now has liquidity pools like Uniswap. If you want to move between SWAP.HIVE and BEE for example you can now move significant volume in a single feeless transaction.
The Diesel Pools can be seen at...
More about Diesel Pools can be found here...
@eturnerx gives his first impressions of the Diesel Pools...
---
---
2. Hive Development Updates
@blocktrades and @howo have both posted updates on the Hive development work they are involved in.
@howo has posted the recording of the latest Hive core developer meeting. This included discussion of recurrent transfers testing, cutoff amount logic and a rounding issue with proposal payments...
@howo has also produced a Core Development Report covering progress on RC delegations, Recurrent transfer, Update proposal end date...
---
@blocktrades has posted their 5th Hive development progress report. Items covered include SQL account history plugin for modular hivemind, performance results for SQL account history plugin, progress on modular hivemind, and Hivemind-based account history API...
---
---
3. Ecency Update - Community Rewards
Ecency has posted an update including Community Rewards, Tipping, image linking...
---
---
4. FRIDAY - a new Discord Notification Bot
@deathwing and @rishi556 have launched FRIDAY, their new Discord Notification Bot for Hive and Hive-Engine.
FRIDAY is in open-beta and hasn't got all the planned features but is now available for use...
FRIDAY will include notifications for Hive-Engine as well as games like dCity and Rising Star. The full list of planned features can be found in this earlier post...
---
---
5. Hive.pm - Private Messaging coming to Hive
The @dbuzz team have announced the new Private Messaging system they are launching on Hive. Hive.pm, which is currently in alpha, uses the inbuilt memo facility which allows encryption of messages...
---
---
6. dCity 1M DEC Splinterlands Tournament
dCity, the NFT trading card game based on Hive-Engine, has released information about the forthcoming third edition dCity cards.
It has also announced a new 1M DEC DCity Tournament on Splinterlands...
---
---
7. LeoFinance Future Plans on Crypto Salad
@Raymondspeaks and @taskmaster4450 have posted the recording of their recent Crypto Salad podcast interview with @khaleelkazi, founder of LeoFinance...
---
---
8. Hive Power Up Day - 1 March 2021
@traciyork has posted a reminder about the upcoming Hive Power Up Day next Monday 1 March...
@hivebuzz has added details about the badges available for participants in the Hive Power Up Day...
---
---
Decentralized Hive Fund
The Decentralized Hive Fund (DHF) today has a daily funding budget available of approximately 11,423 HBD.
There are now 15 proposals receiving funding from the DHF - @howo (core blockchain development), @keychain (Hive Keychain development), @good-karma (Hivesigner), @guiltyparties / @spaminator (Spaminator), @hivebuzz / @hivechain.app (Hive Gamification), @arcange / @hivesql (free HiveSQL), @steempeak / @peak.proposals (PeakD), @smooth / @hbdstabilizer (HBD Stabilization x 2), @ecency (Ecency), @klye / @hive.loans (Hive.Loans), @hivewatchers (Hivewatchers), @inertia (Banjo hosting), @hivesearcher (Hivesearcher development) and @martibis (app development - Haveyoubeenhere, Pinmapple, Buymeberries).
These successful proposals are currently receiving a total of 9005.5 HBD per day from the DHF...
The daily funding has increased significantly with the recent addition of @smooth's two proposals for HBD stabilisation...
---
A new proposal to the DHF from @iliyan90 is for funding to help grow Hive in Bulgaria...
---
---
Communities
A new Writing Club community has recently been set up by @jauregui98,
@roadstories and @riverflows...
Exploring literature is an art of the soul, we want to see your most sincere thoughts captured in a real and heartfelt essay.
---
@abh12345 has spotted that LeoFinance is now the most rewarded community on Hive...
---
---
Contest of the Day
Natural Medicine LOOOVVVE Challenge
Make a post on a love related theme. Up to 120 HIVE and 500 LOTUS to be won. Organised by @danielapevs and @naturalmedicine...
---
---
Follow @penguinpablo for more statistics.
---
---
This is #5 (22 Feb '21) of the Hive news service.
For more Hive news check out Hive Today that comes out every Saturday...
---
---
[ graphics by @pennsif ]
Posted Using LeoFinance Beta