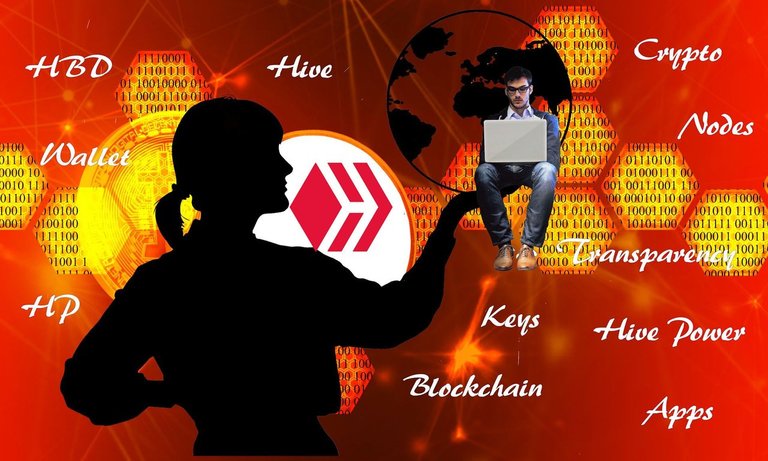 This post is part of a series I'm building to help beginners on Hive learn the basics. My goal is to help you to get a base to build on your time on the platform.
Covered So Far
In Part 1 I talked about getting an account and the first basic steps and concepts to understand.
In Part 2 I continued to build on the concepts and terms used on the blockchain. By covering:
Where to Post
Frontends
Communities
Your Profile Page
Sending you off to do some exploring and commenting

Let's Talk About Expectations
It's important to manage your expectations when creating content on the blockchain. With consistent effort you can generate income
Don't start thinking you're going to make money right away.
You may go weeks or months barely making a few cents. How much effort you put into building a following makes a huge difference on your own success.
Investment over Income Stream
Treat your earnings on the blockchain like an investment that will build up over time. Your early focus is building up your HP.
In terms of building a business, this early period is the crucial building blocks to getting off the ground. Keeping capital in the business lets you build with greater confidence.
In many businesses you'd not even consider taking profit for months or years. Apply that mindset to Hive.
When the Price of Hive Falls
Don't let drops in the value of HIVE even phase you, just continue building at the same pace.
In my early days on Steem when the token was down to 7 cents there were many, many times I wondered if I wasn't being an idiot continuing to create content.
I took the attitude that I could always add another content income stream but I was already earning on the Steem one? Why stop?
When I sold enough at $2.50 to replace my iPad mini I remembered having earned it at 7 cents. Not long after I sold some more for $8 each before it took another drop.
When it's down, keep writing and building.
When It's up, keep writing and building. Maybe take some profit, but not more than you need.
How the Rewards Work
Upvotes
Rewards are received on the basis of upvotes on your posts and comments. They are paid out 7 days after the post or comment is made.
Until payout, the rewards are pending. They are not yet yours.
Why?
The rewards can continue to go up if others upvote AND they can drop if someone downvotes.
Downvotes?
Yes, your posts can be downvoted. It's part of the balance in a merit based system.
When it works well downvoting only happens to people who do things against the good of the community. Things like plagiarism or excessive spamming to farm rewards.
The blockchain doesn't have a central authority like Web2 sites do. Each member makes their own choices on how they are going to behave. That also means each member gets to decide to use or not use their downvote.
Sometimes arguments will break out between larger account holders and one or more will start downvoting people that the other upvotes.
It's cruel and creates a lot of collateral damage but if you see it happen, be aware there is nothing you can do but let it work itself out and calm back down.
This morning I put a post up on another topic and about 20 minutes later received a downvote that cut the pending rewards in half. Sure enough, I was one of many downvoted because another account had upvoted.
@dreemsteem from the @dreemport project wrote a post about our expectations and whale wars.
I urge you to read it through. It's about an 8 minute read, but one if you read it now and embrace the lesson, will help you cope when it happens to you. And it will.
How Upvotes / Downvotes Drive Rewards
Time to introduce a new term here — Voting Power
In order to stop someone just voting away the day we all start at 100% Voting Power. That means at 100% our vote based on how much HP we have will be the maximum amount.
In the image below I've used some figures to illustrate how a 100% vote value can change depending on how much HP you have and how much Voting Power you have.
Notice the larger amounts of HP the more the vote value changes as voting power drops. Also take note, when your HP is below 500, your vote gives very little value.
Go ahead and vote but be aware it's more getting in the habit than giving reward.
Voting Power will regenerate, some every hour. Generally, if you don't let your voting power go below 80% during the day, you will be back to 100% to start the next day.
On PeakD you can bring your mouse up over the 'Stats' icon and a little window will open as seen below.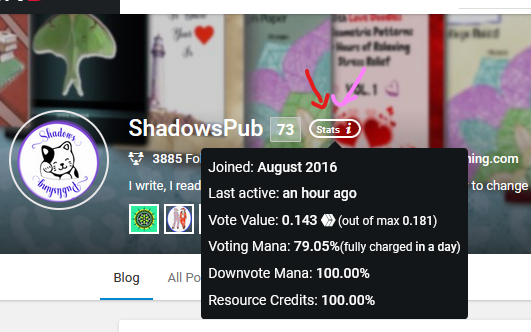 You'll see that I currently have a vote value of $ .143 and a Voting Mana of 79%. Voting Mana is their term for VP. You may need to explore other frontends to find how they display it.
Deciding Who to Vote For
When you are reading and upvoting on Hive you're doing what we call curating. When you enjoy a post you want to support the author, so you upvote.
As your HP grows you'll want to be able to share more votes. To conserve your VP, vote with a percentage of your full vote. If I was to give someone a 50% upvote right now it would be worth $ .07.
How the Upvotes Are Shared
At the end of the 7 day voting period, the amount of rewards on your post is divided up 50/50 with the curators.
You will receive 50% of the rewards
The curators will share 50% of the rewards based on their HP.
Your rewards will go into your account based on how you wish to receive them. If you have 100% to HP that is where they will go. If you chose 50/50 between HP and HBD then the rewards will be split.
Remember I told you this yesterday?
"Don't expect follow for follow. Don't ask for follows. It's considered bad manners."
The same goes for upvotes. Don't ask for them or offer to swap votes.
Create good content and the votes will come as people get to know you.
Should I Upvote Myself?
Yes you can BUT no you should not.
There are some on the chain who feel this is a legitimate practice to upvote their own posts and comments.
There are many others who disagree. Some to the point of downvoting those who regularly do so.
I don't feel ethically that I should upvote my content, so I don't. I will leave it to others to like my work, or not.
Make your own choice but be aware some choices have consequences.
Going to leave it here today. I hope you're out there reading content, leaving meaningful comments and making some new friends.
Don't forget to check your notifications and reply to anyone who has answered your comments.
NOTES:
All images are the author's
This is day 25 of 30 in the #HiveBloPoMo Challenge for April.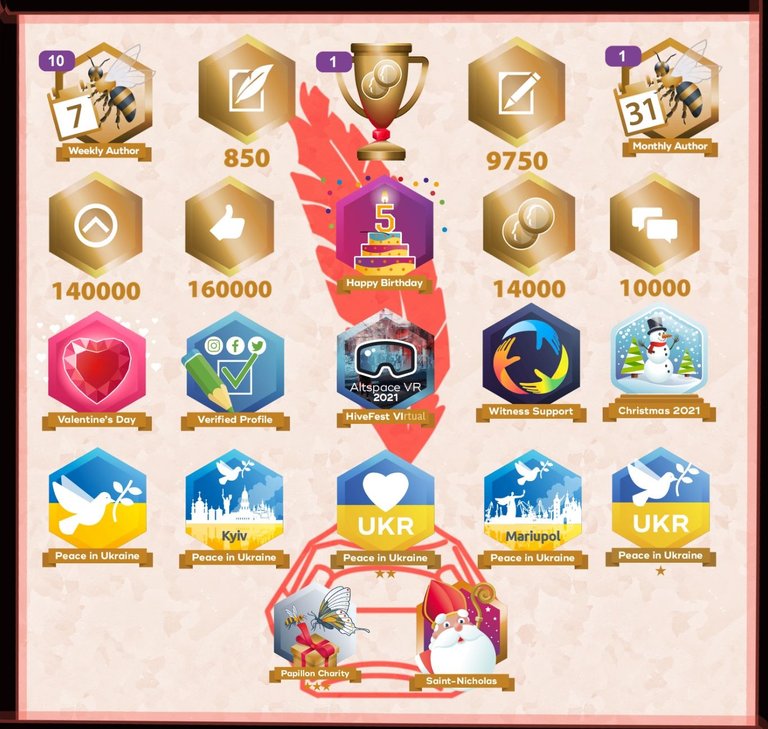 Shadowspub is a writer from Ontario, Canada. She writes on a variety of subjects as she pursues her passion for learning. She also writes on other platforms and enjoys creating books you use like journals, notebooks, coloring books etc.


Would you like to receive writing prompts every day? You can subscribe to Prompt A Day to get started.

Share your posts by joining us on the DreemPort Discord