There is a lot happening within the Hive ecosystem. One of the things that is most interesting is the concept of convergence. This is a powerful force that is often overlook in the technology world.
For example, take the smartphone. That hit at a time when a number of technologies aligned. Without advancement in each area, we would not have seen the explosive growth. Many feel it was simply ideal timing when, in reality, it was a technological convergence which made it possible.
Consider the different elements of the smartphone. Basically, we are dealing with mobile, personal computing, and the Internet. When the smartphone hit, mobile phones were 25 years old. Personal computing was entering its 4th decade while the Internet had 20 years under its belt.
Over that time, massive advancement was made in each area. When brought together, we saw how powerful the results were.
On a smaller scale, we are seeing some of this start to take place on Hive. Before getting into the convergence, let us look at one project that every one should support.
POSH - Paying For Sharing
Many mention the idea that not everyone is cut out to put together 1,000 work articles. This is true. In fact, it was one of the drawbacks to Hive over the years. We certainly are dealing with a small segment of the Internet population that is concerned with long-form serious content.
Obviously, one of the most utilized aspects of the Web 2.0 is microblogging. We see how popular Twitter is. For this reason, the POSH token was created. Here one does not have to be able to put together masterful articles. In fact, the only skill necessary is copy/paste.
How does POSH work?
Simply, one takes a Hive based post, copies the URL and sends it out as a Tweet. That is all needed from the individual. Once that done, a comment is posted to that article. Here is what it looks like:

Here we see the Twitter URL along with who the payouts go to. In this one, the accounts are different, even though it is the same owner. The key is that anyone can do this with a Hive based post and become the possible recipient of any upvotes the comment gets.
Fortunately, there is voting out of the POSH account that helps to distribute HIVE.
Here is a snap shot of some payouts that came a week after sending out 5 posts on Twitter.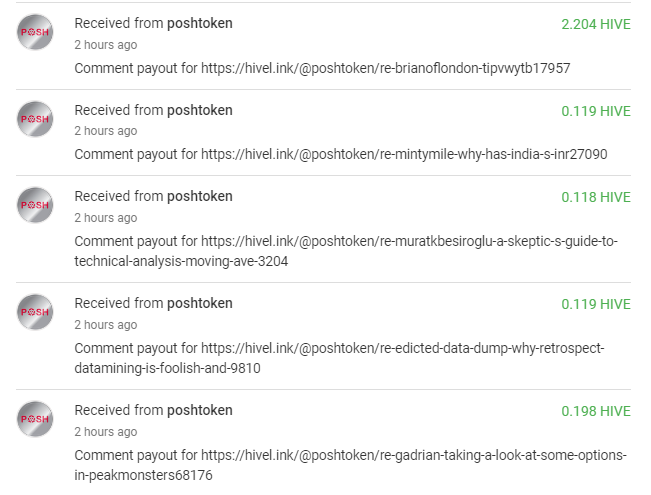 There are a few things to highlight. The first is that each of this is different articles sent out and none are mine. They are what others wrote. Essentially they did the work and I handled some of the marketing. For the effort, a bit of HIVE was received.
Obviously, the first payout standouts. Someone obviously hit that with a decent upvote. However, even excluding, the other 4 amount to over .50 HIVE. This is not retirement money but it is not a bad return for sending out 4 Tweets. What would this look like if there were 10 Tweets sent out on that day?
The point being, this project rewards people for sharing Hive content on Twitter. It is evident HIVE is ending up in accounts as a result of this project.
There is another aspect to this. We only discussed the HIVE, there is also a POSH token. Since this project started, my approach was to simply accumulate. Over time, some of these projects can develop into something powerful. For that reason, my bags keep growing.
Here is a snapshot of what it looks like now.

As we can see, there are over 1900 POSH garnered simply by sending out links on Twitter to articles already read. The extra effort was minimal.
Reverting back to those 5 posts, in addition to what was shown, there were some POSH tokens that were also paid out. To me, this is an added bonus.
Twitter On The Blockchain
Over the last few weeks we discussed the introduction of LeoThreads and what is happening there. So far, there were a few upgrades to the latest feature on Leofinance. However, this is not exclusive to that single application.
The technology related to Threads is at the blockchain level. It is simply a different way of gathering the data. Any front end on Hive is able to add this to its application. This could go on Ecency or PeaksD. If desired, the 3Speak team could integrate it into its website. The point being is that microblogging is now on Hive. It is only a question of how many applications offer the feature.
Here we see the foundation starting to form. It is also where we begin to see the convergence discussed earlier. POSH is running for well over a year now. There were upgrades and different things done to enhance the user experience. Now, we could see expansion again.
This was sent out by @acidyo.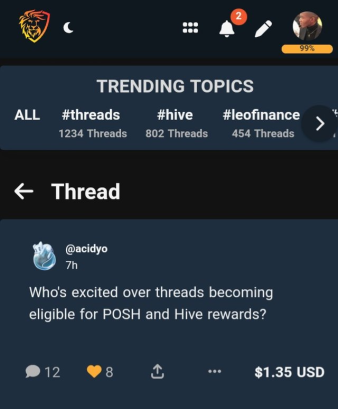 Most would say this is a logical move. If microblogging does become a success on Hive, it only makes sense for POSH to be involved. Certainly, based upon this information, it is on its way. We can expect some time delay since development is required but those working on this project seem to have their pieces in place. It is only a matter of time before those sharing Hive content on Threads is earning them POSH and HIVE rewards.
Content Discovery
What we are engaging in is content discovery. This happens at a few different levels.
By going outside the ecosystem, taking to Twitter, there is a chance the article posted gets some attention from people not on Hive. This is one of the keys to the future: bringing more people to Hive content.
At the same time, especially with the use of Threads, one can send out the work of others, possibly bringing exposure to them. After all, if one has a rather large Hive following and sends out an unknown author, that person could receive an extra follower or two from that Thread alone. Think of the potential if we have microblogging on Hive on a number of different front ends.
We have thousands of articles being posted on Hive each day. Sadly, only a miniscule amount receive any attention. For this reason, it is helpful to send out a few links each day. It 200 of us take this to both Twitter and Threads, we are looking at around 500 Hive articles being spread around. How long does it take to send a Tweet? A few seconds?
The total time invested by each individual would be less than a minute. Yet the benefits to the individual authors along with Hive in general could be much greater.
As we see, when Hive grows and adds more, other projects are able to access it. POSH is now expanding to include Threads. That only provides further incentive to people to get busy sharing the links of Hive articles.
My suggestion to anyone new is to get involved with this project. It is a great way to earn in the short term and help make a name for yourself.
Also, keep in mind the roadmap for POSH. There are plans for the future with this project. Right now, the token is being distributed which is vital for long term success of any Web 3.0 venture. A key point to this is wide distribution, with many accounts holding the token. That is what the proof-of-sharing mechanism offers.
It will not take a lot to get more than a thousand articles that were created on Hive shared each day. This is simply a matter of a large number of people sending a few out daily on Twitter and Threads.
Soon, there will be rewards for both.
---
If you found this article informative, please give an upvote and rehive.

gif by @doze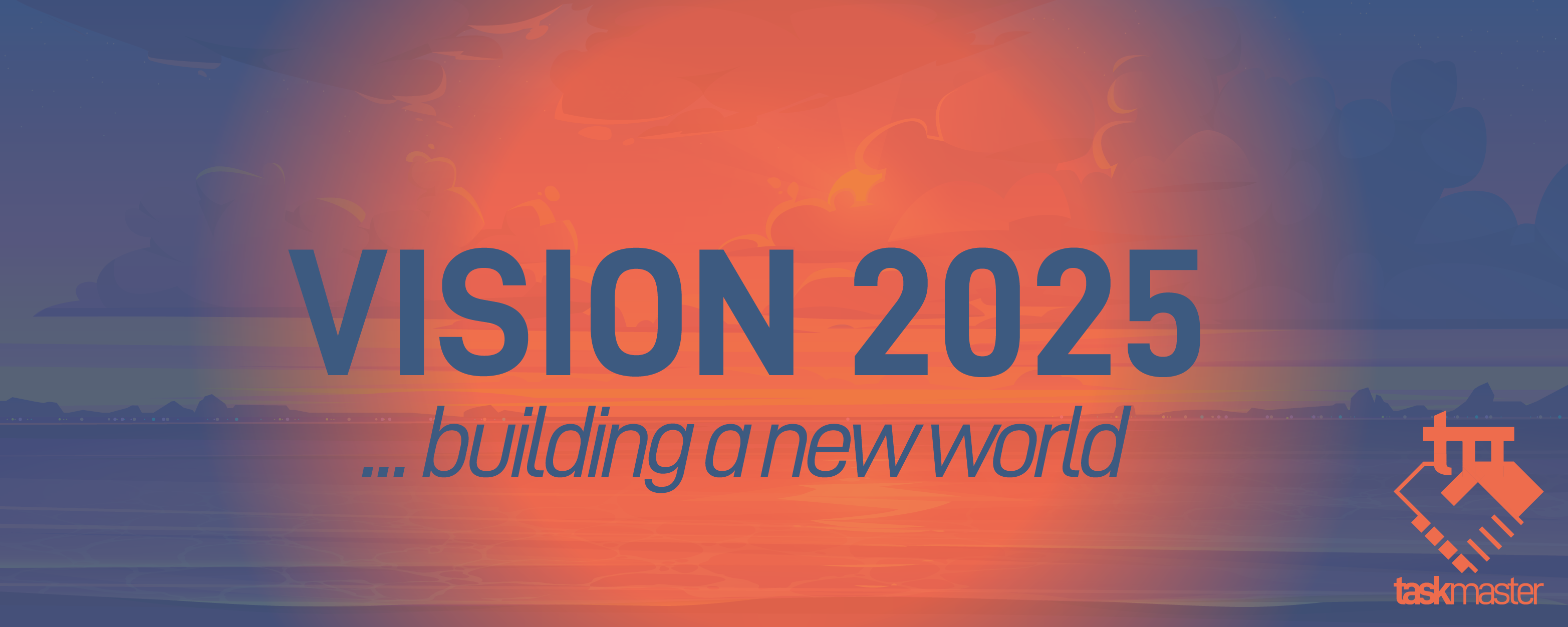 logo by @st8z
Posted Using LeoFinance Beta