If you want to improve, be content to be thought foolish and stupid.
- Epictetus -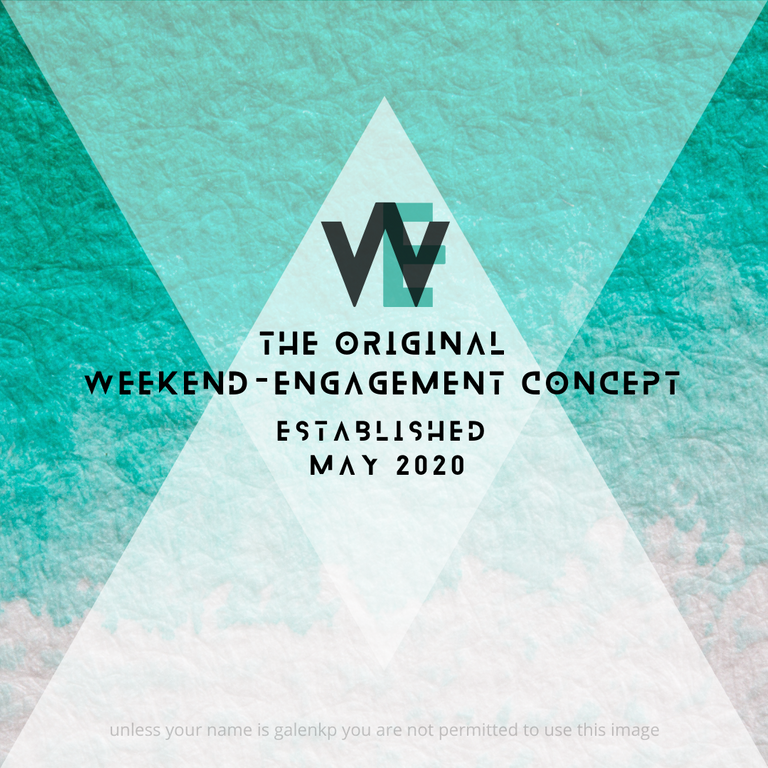 ---
---
This week I'm posing some questions that are about you...that means whomever happens to be reading this, and chooses to respond. There should be something there for everyone to consider for a blog so have a look below and if you want to get involved follow the guidelines, also below.
If you're looking for something to write about over the weekend take a look below for the options and if you feel like doing a post use my community, THE WEEKEND. If you follow the rules below you'll be eligible for some possible rewards on Monday and might get called out as a top post of the week.
Here's the concept guidelines to follow
▫️ ▫️ ▫️ ▫️ ▫️
Use #weekend-engagement as the first tag of your post
Post in THE WEEKEND community (do not cross-post)
Follow community rules - ENGLISH only (not bilingual)
Closes 08:30 UTC Monday 20th June (google UTC)
Link-credit stock photos and don't plagiarise text
---
Select something from below to write about
▫️ ▫️ ▫️ ▫️ ▫️
Personal life
Are you happy with the way your personal life stands currently? If so why, and if not, what would you change about yourself or your personal life to shape it into the life you would like to have?
Knowing it
What is something you know a lot about? Is it a hobby, history, your work/job, health and fitness, nature? Tell us about something you know a lot about. (Cryptocurrency topics are excluded.)
Conflict management
How do you deal with conflict? Are you the tackle it head on sort of person, or do you avoid it? Tell us what your style is, and feel free to share an example.
You fool
Explain a situation in which you were involved when you came out looking foolish. What happened, why, and what did you learn.
You're unique
What makes you uniquely you? Explain your answer with examples.
▫️ ▫️ ▫️ ▫️ ▫️

---
Curation may happen on quality original content so proof read, use in-focus and interesting pictures and take pride in your post. Your posts are a representation and showcase of you - Give people a reason to visit your feed.
---
Design and create your ideal life, don't live it by default - Tomorrow isn't promised so be humble and kind
Any image(s) in this post are my own and are not for your use