Hello, Brewmasters!
There were significant mechanics changes last week caused by players creating multiple accounts crashing the game economy...
As we reduced the trade-in price of the Neutral, Good, and Outstanding beers there are some misunderstandings among the community in the game mechanics, we will try to make it more clear, but first things first...
We would like you to understand that @cryptobrewmaster is a game and not an investment. We ask people to play using one single account, if you will be caught using 2 or more accounts all of them will be banned without any additional explanations.
Daily quests going like this at the moment: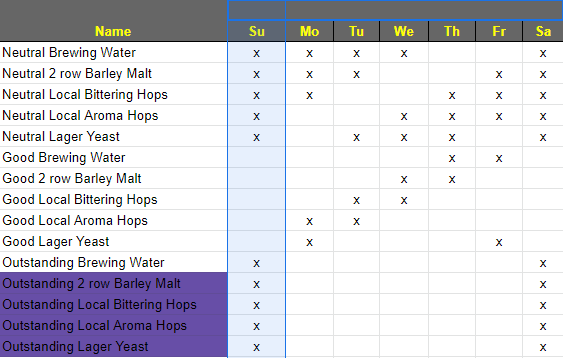 So you required to spend 3 days of F2P in the game to brew a beer from the Neutral Grade Ingredients by completing FREE Daily Quests
Lets see the probabilities of brewing beer using F2P Neutral Ingredients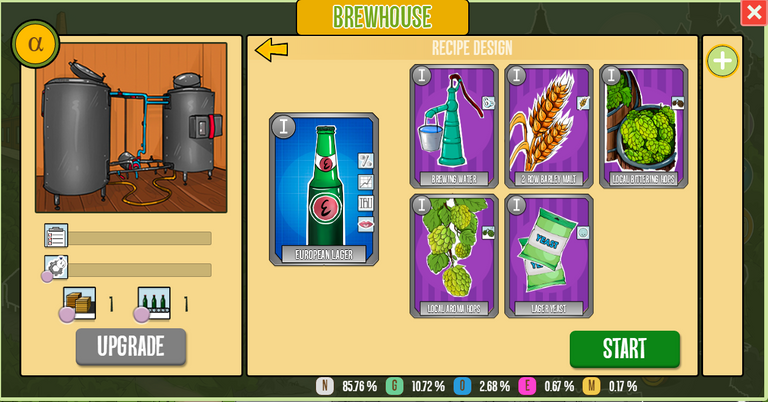 85,76% Neutral
10,72% Good
2.68% Outstanding
0,67% Excellent
0,17 Masterpiece
Investing 0 CBM you still have a small chance of getting Outstanding, Excellent, or even Masterpiece beer.
Lets see the prices of them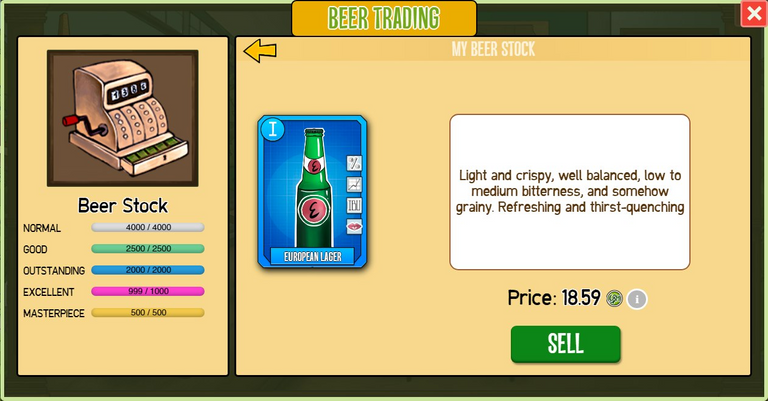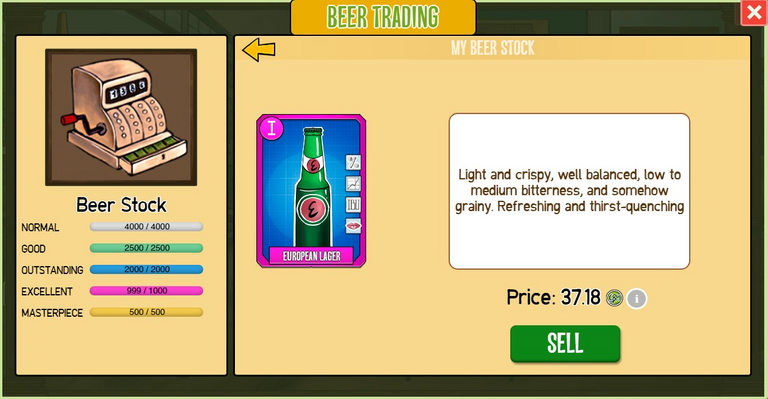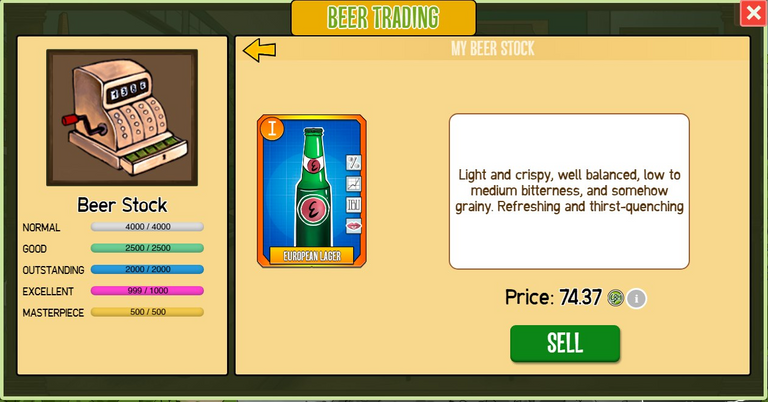 As you can see, the prices are pretty nice, during the bad % of pub demand
Checking pub demand is easy, imagine selling Hive for example at a bear market. Will you do that? Not the best idea)) Same when you trade a beer you love to the local pub, which is overstocked... We tried it in a real-world, worst idea...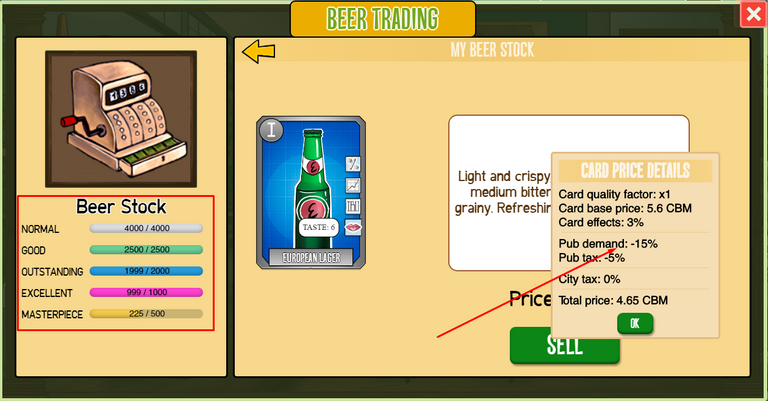 Let's check the current pub stock...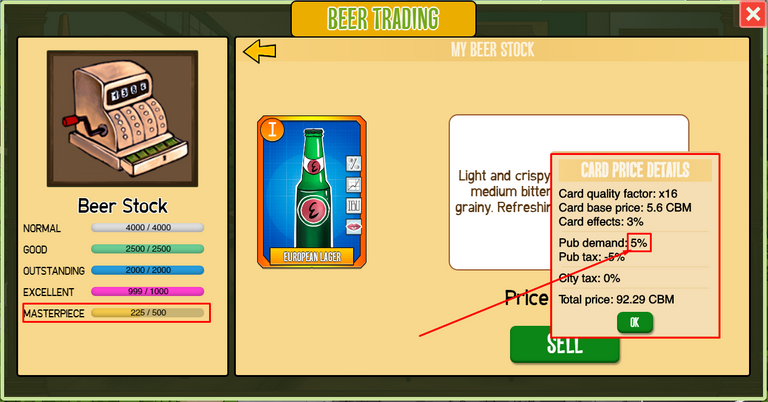 The best idea, for now, is to sell Masterpiece beer cuz the pub demand parameter is 5%, which means the game will pay you 5% extra. When the stock is empty this parameter goes up to 25% and we have seen that during the weekend when there were lost of Daily Quests, and everybody drank beers to refresh the energy.
In other cases you can brew every day by completing Good Grade Daily Quests - those require burning some CBM but the chances to get better beer getting higher.
Let's see the Tuesday example:
On Tuesday we have
Neutral Brewing Water - cost FREE
Neutral 2 row Barley Malt - cost FREE
Neutral Lager Yeast - cost FREE
Good Local Bittering Hops - 2,7 CBM
Good Local Aroma Hops 3,8 CBM
Lets now take a look at the probabilities of the beer that we could brew completing all the free Daily Quests and paying an extra 6,5 CBM
For 6,5 CBM burned you have next probabilities:
52,01% Neutral
40,33% Good
5.84% Outstanding
1,46% Excellent
0,36 Masterpiece
So we have a coinflip chance here to get 9,3 CBM Beer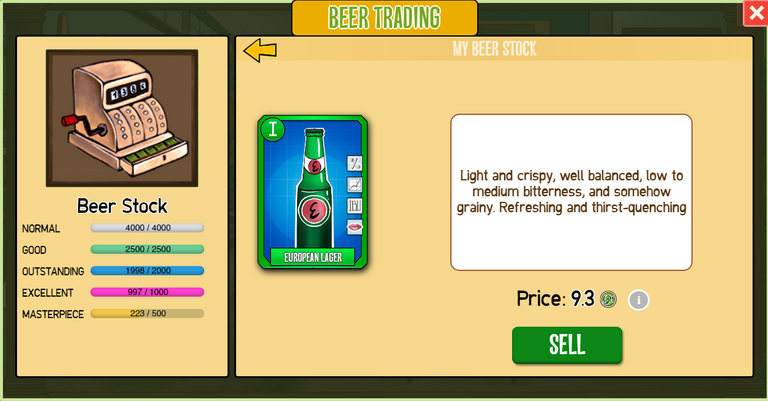 and even almost 6% chance of getting 18,59 CBM for an Outstanding one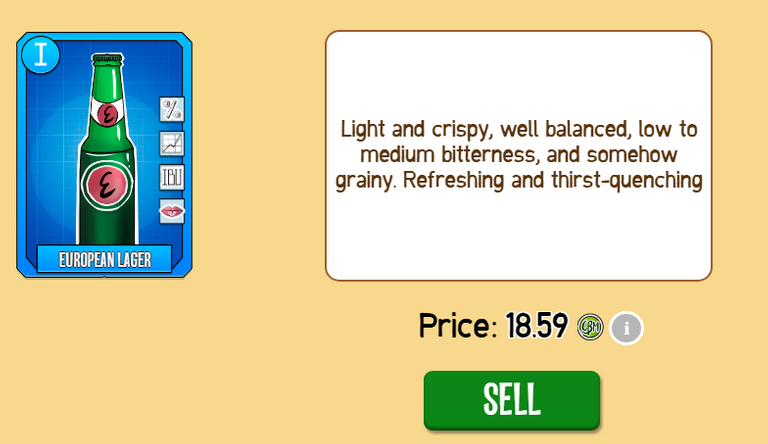 Still why the prices are so low?
We are in alpha testing mode. There are lots of awesome features to arrive in the future, you can check our roadmap at our Discord channel in the roadmap section. Currently, we are working on a Brewery Upgrading Feature - there will be lots of ITEMS, EQUIPMENT, BREWERY STAFF, BREWERY SKINS, ARTIFACTS that are going to boost the brewing processes, and that are going to be NFT's that would be tradeable on the Market...
You probably noticed that stuff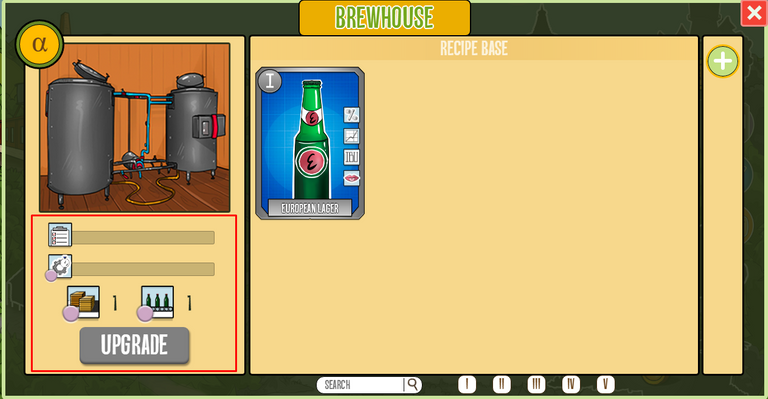 That's actually a place where all the brewing mechanics and magic gonna take place, and we will do our best to make you'll happy with that!
Cheers and have a Masterpiece Beer finally!
Get onboard
Get on board with a free promo brewing supplies
https://www.cryptobrewmaster.io/game/invite?ref=b5ff34d2344644fbaae127183aa9ecdf&code=AlphaBonus
Our links
Enjoy what we doing?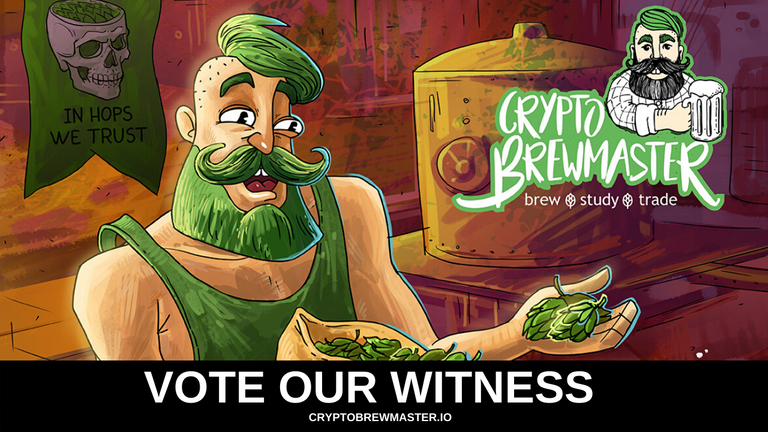 Vote for us - https://hivesigner.com/sign/account_witness_vote?witness=cryptobrewmaster&approve=true