Hola a todos queridos amigos #Hivers ¿como están? hoy les quisiera mostrar un modelo el cual me enamore la primera vez que lo vi en su empaque y me dije "Esto tiene que ser mio", pues liga mis dos cosas favoritas, ciencia y modelismo histórico ¿¡Como no iba a armarlo!? es el primer transporte que llevo a que 2 seres humanos pisaran tierra fuera de nuestro planeta, fue un momento transcendental para la humanidad, sin lugar a dudas. A si que les daré una breve introducción de la historia de dicho modelo.
Hello everyone dear friends #Hivers, how are you? Today I would like to show you a model which I fell in love with the first time I saw it in its packaging and I said to myself "This has to be mine", because it links my two favorite things, science and historical modeling. How could I not put it together !? It is the first transport that took 2 human beings to land outside our planet, it was a momentous moment for humanity, without a doubt. So I will give you a brief introduction to the history of this model.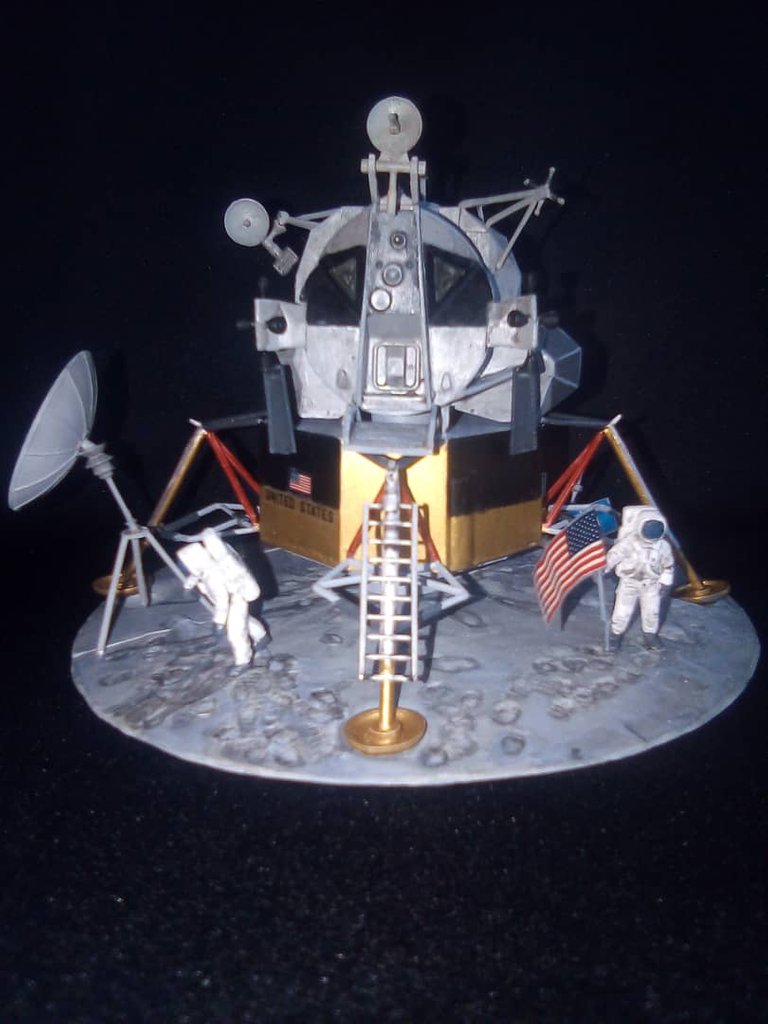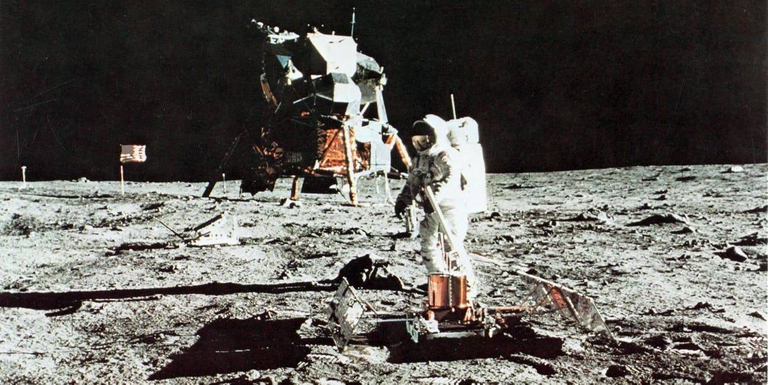 Fuente
El módulo Lunar apolo 11 es la primera nave espacial tripulada en ser construida para ser utilizada únicamente en el espacio y en las condiciones de gravedad reducida de la luna; Su cometido es transportar a los astronautas desde el módulo de comando en órbita alrededor de la luna hasta la superficie, donde se utilizara como base, y luego llevar de vuelta a los dos astronautas al módulo de comando.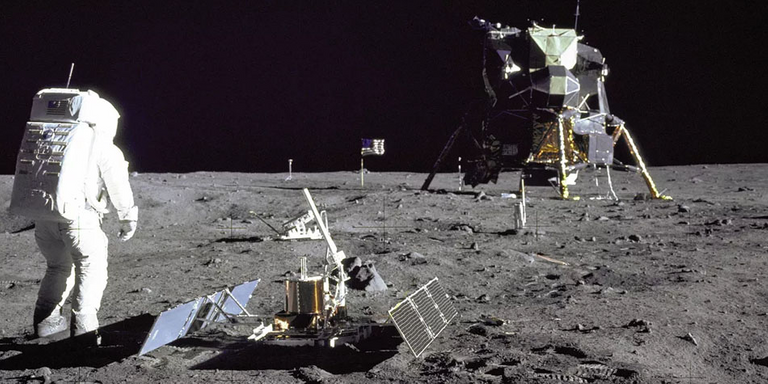 Fuente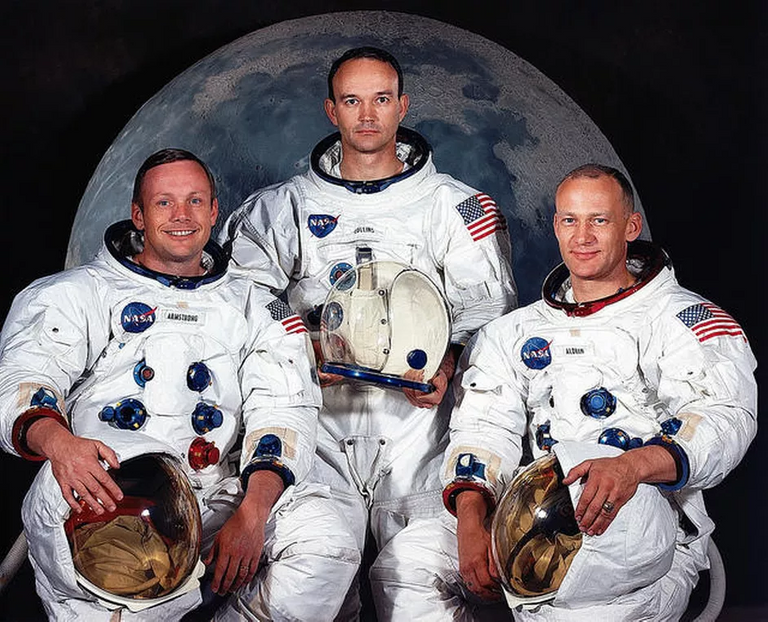 fuente
"Un pequeño paso para el hombre y un gran paso para la humanidad" fueron las palabras de Neil Armstrong tras el alunizaje del Apolo 11 junto a Edwin Aldrin, mientras Michael Collins quedó al mando del Columbia, en una órbita de la luna a 110 Km. El alunizaje se llevó a cabo con el LEM Eagle en el "Mare Tranquilitatis". Se instalaron un telesismometro y un reflector láser, además de una antena, una placa y la bandera estadounidense. Recogieron 21 Kg en piedras, estuvieron durante 21h 36 min en la superficie lunar, y la misión tuvo una duración de 195h 17min. Definitivamente uno de los momentos más transcendentales en la historia de la humanidad.
fuente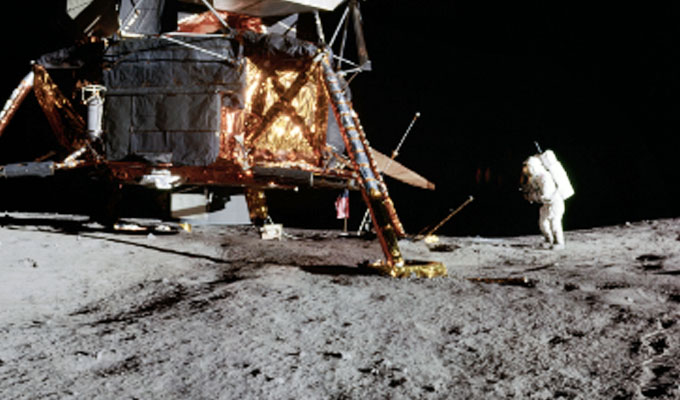 The Apollo 11 Lunar Module is the first manned spacecraft to be built for use only in space and under the moon's low-gravity conditions; Its mission is to transport the astronauts from the command module in orbit around the moon to the surface, where it will be used as a base, and then take the two astronauts back to the command module.
"A small step for man and a great step for humanity" were the words of Neil Armstrong after the Apollo 11 moon landing with Edwin Aldrin, while Michael Collins was in command of Columbia, in an orbit of the moon at 110 km The lunar landing was carried out with the LEM Eagle in the "Mare Tranquilitatis". A teleseismometer and laser reflector were installed, as well as an antenna, a plaque and the American flag. They collected 21 kg of stones, spent 21h 36 min on the lunar surface, and the mission lasted 195h 17 min. Definitely one of the most momentous moments in the history of mankind.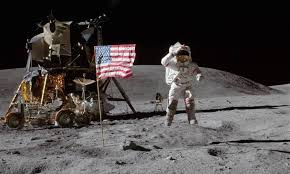 fuente
Pinturas/ Paintings
Humbrol authentic colour Light Aircraft Grey (HX 5)
Humbrol enamel White Matt (34)
Game color white primer (72.002)
Model color Laton (70.801)
Model color Plata (70.997)
Model color Cobre (70.999)
Game color Black wash (73.201)
Formula P3 Greatcoat Grey
Formula P3 Ironhull Grey
Formula P3 Armor wash
Formula P3 Cygnar blue Highlight
Formula P3 Arcane Blue
Tamiya color Black Matt (XF-1)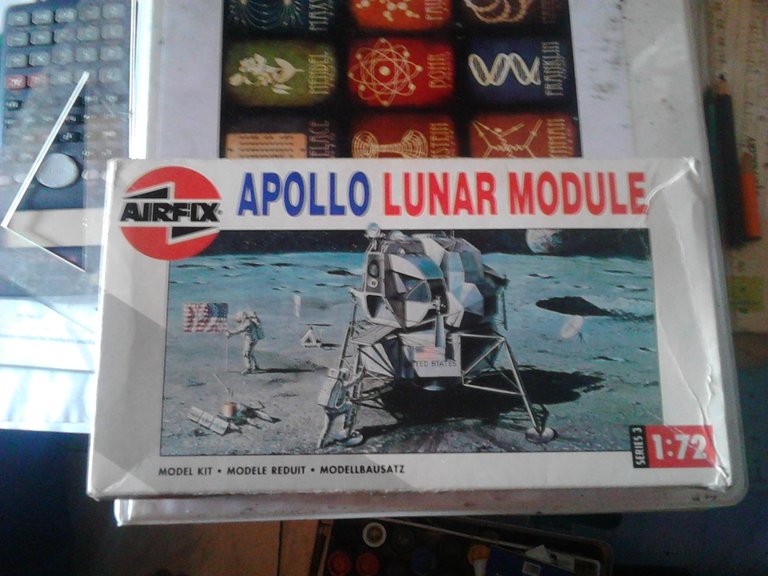 Pintarlo no fue un mayor reto, el verdadero reto fue buscar toda la paleta de colores y detalles, pues las imagenes del apollo 11 no son de la mejor calidad y existen muy pocas fotografias del mismo. Les dejare multiples fotos del modelo culminado.
Painting it was not a major challenge, the real challenge was to find the entire palette of colors and details, since the images of the Apollo 11 are not of the best quality and there are very few photographs of it. I will leave you multiple photos of the completed model.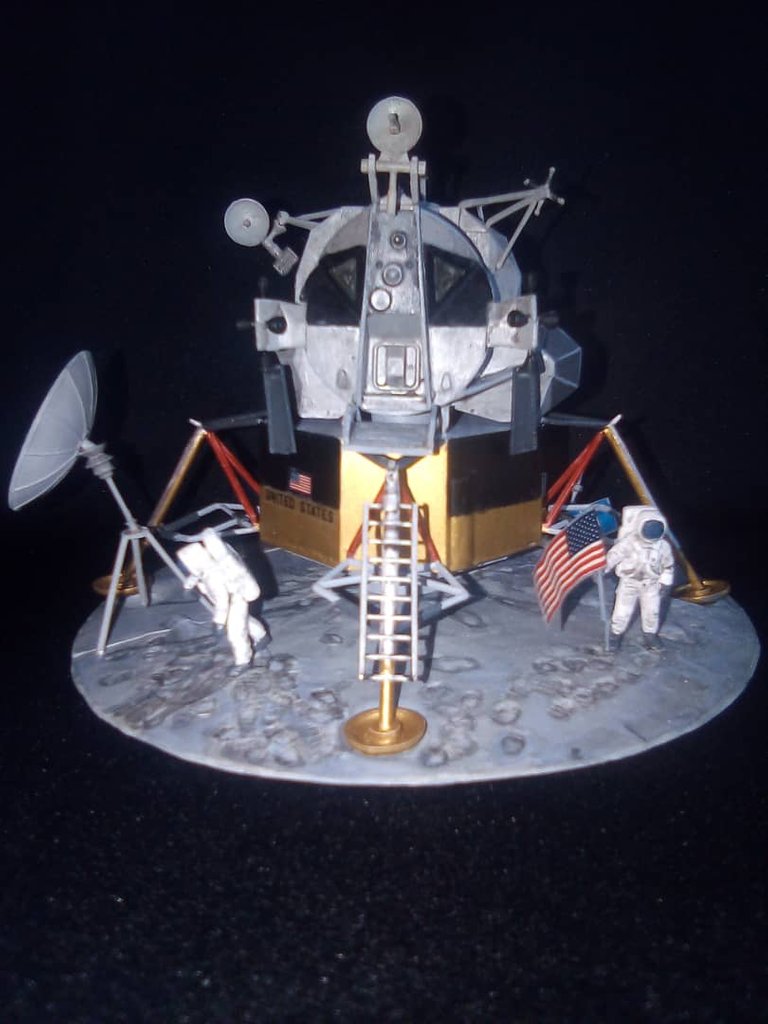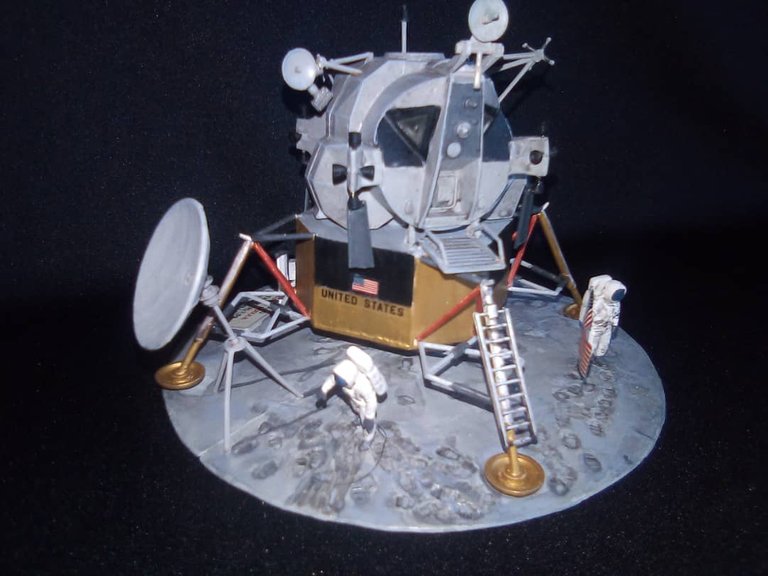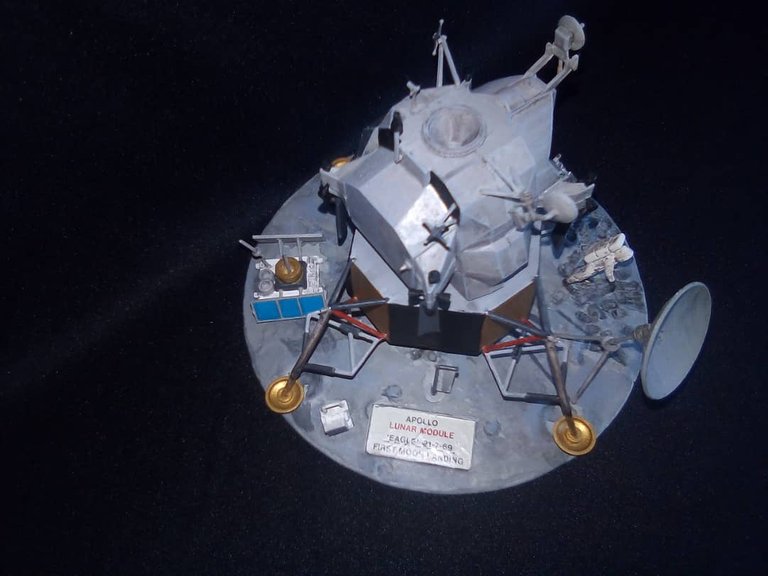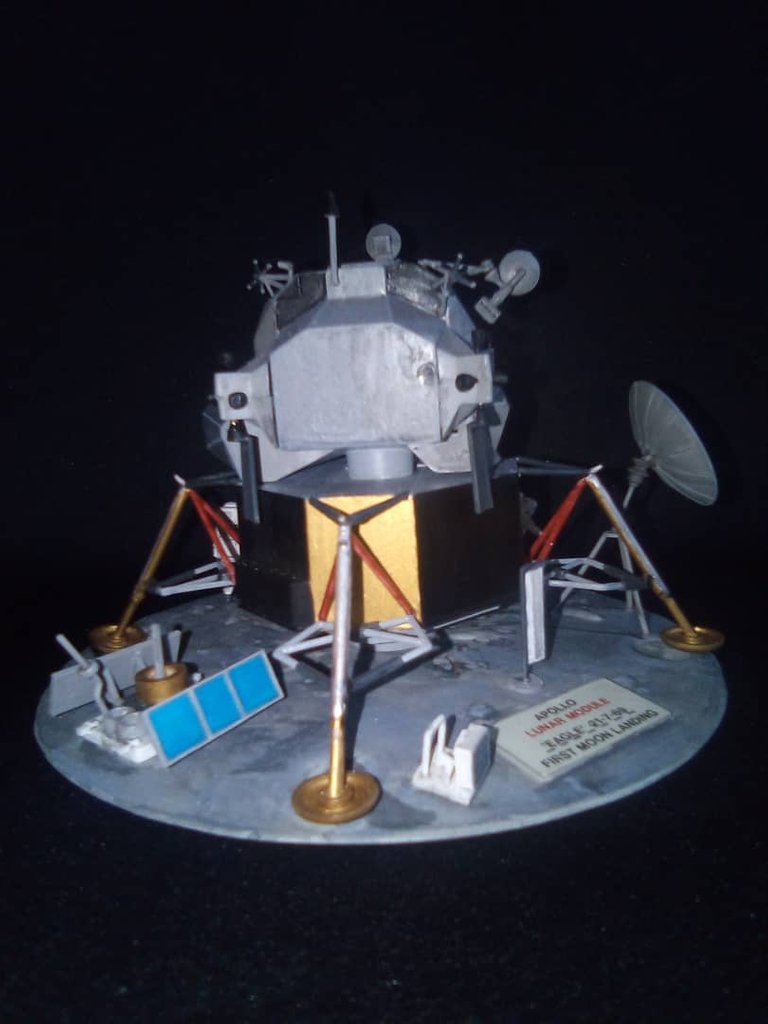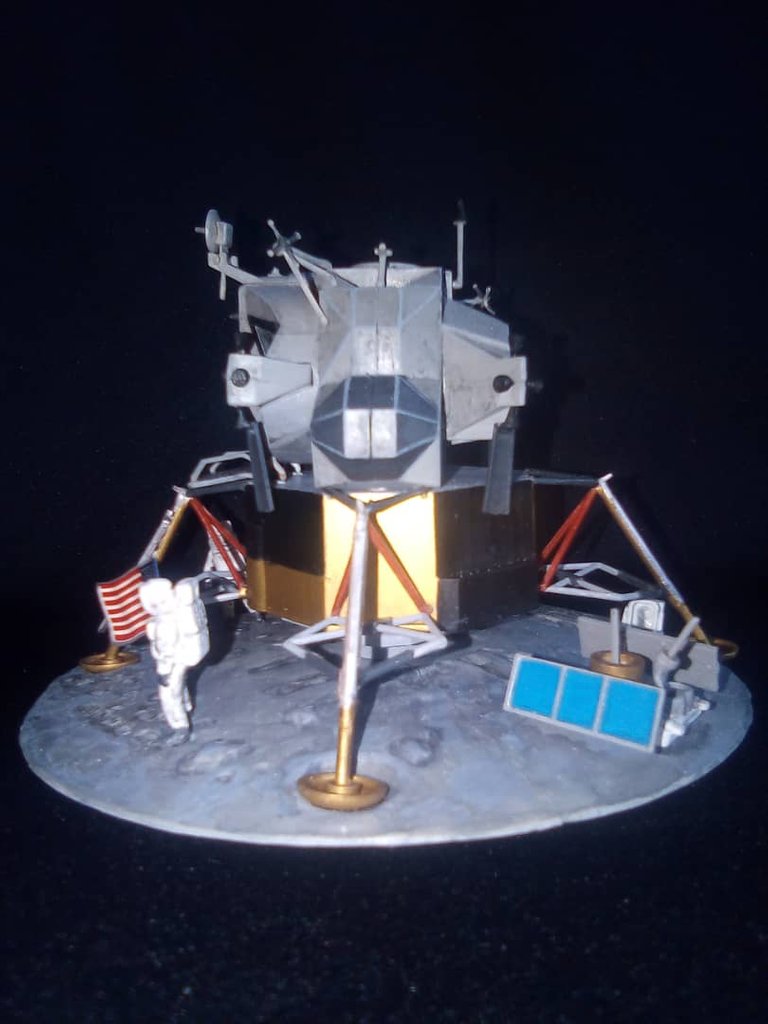 Espero que mi trabajo sea de tu agrado ¡Saludos!
I hope my work is to your liking. Greetings!