"The Nebulous Nine"
(more adventures in lighting)
___________________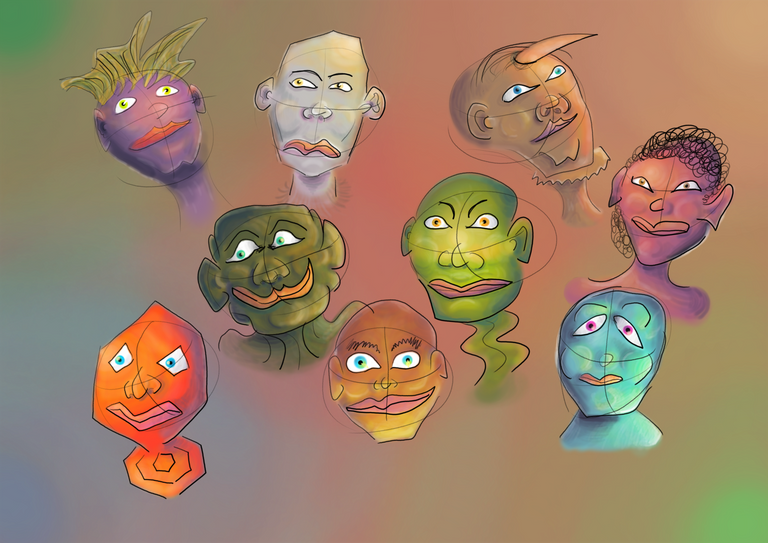 ---
Hi everyone! I am @sketching still and bring to you the "Nebulous Nine." I enjoyed so much my last experiment with painting rough sketches I decided to do it again. I plan to focus on drawing faces for quite a while as I find them so fun to work on. The approach of doing many different characters in rapid succession is good for a beginner like me to get lots of practice in and experiment with different lighting angles.
I am going to show some of the steps like I did last time and also include a couple of variations for the background gradient. Which do you like better?
Let me know in a comment!
I also want to say thank you so much to the Sketchbook community for showing me love —
a special shoutout to @steemed-proxy, @curie and @mineopoly for supporting my work.
It really means a lot to me and adds fuel to the fire of my motivation to improve at digital sketching and painting.
---
Step one — sketch the characters
---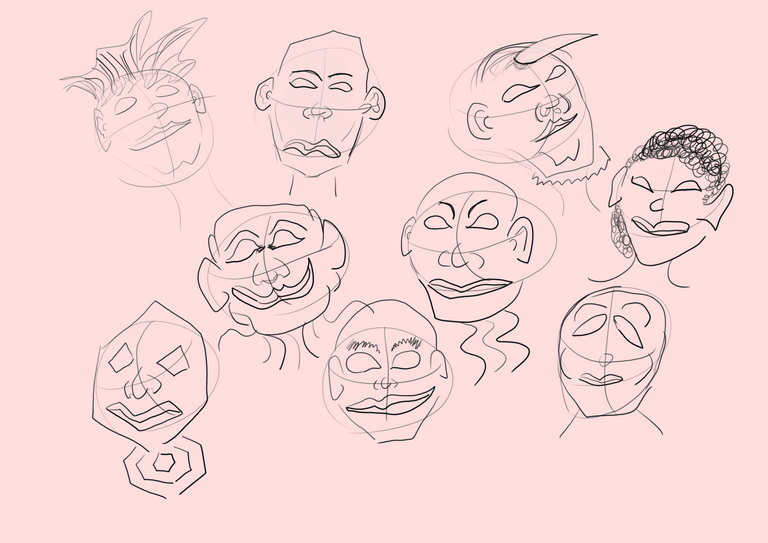 ---
Step two — add a paint layer underneath sketches
---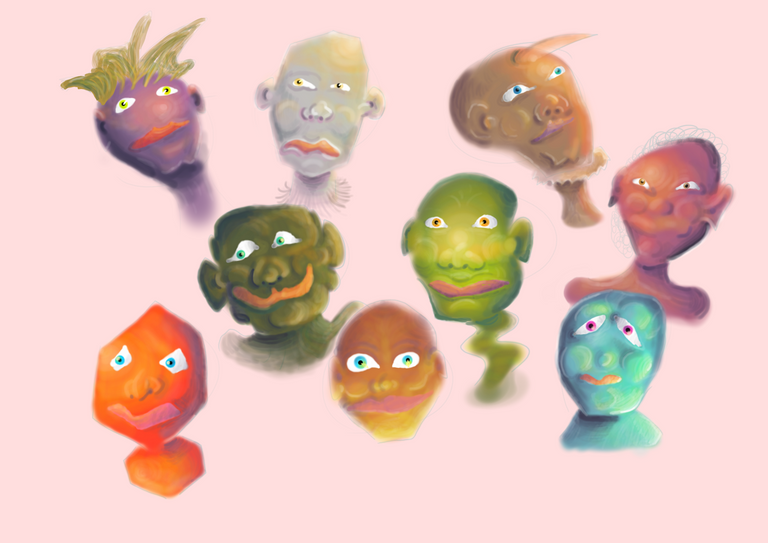 ---
Step three — add background gradients underneath
---
Version 1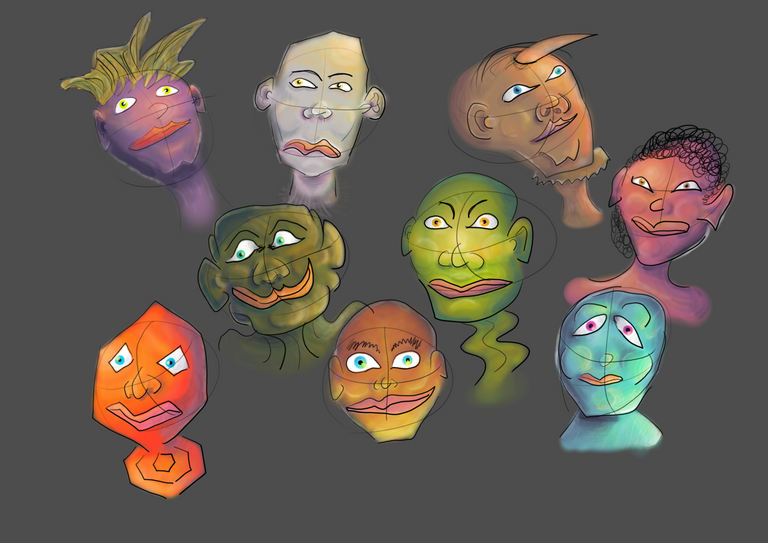 Version 2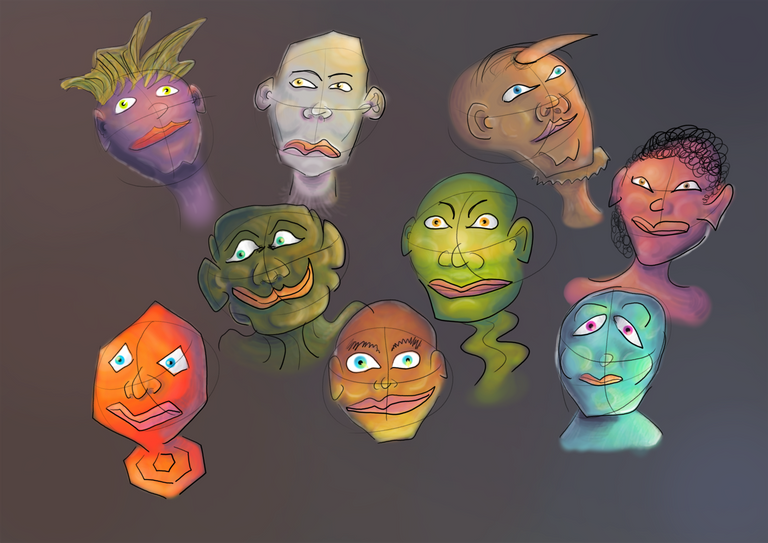 Version 3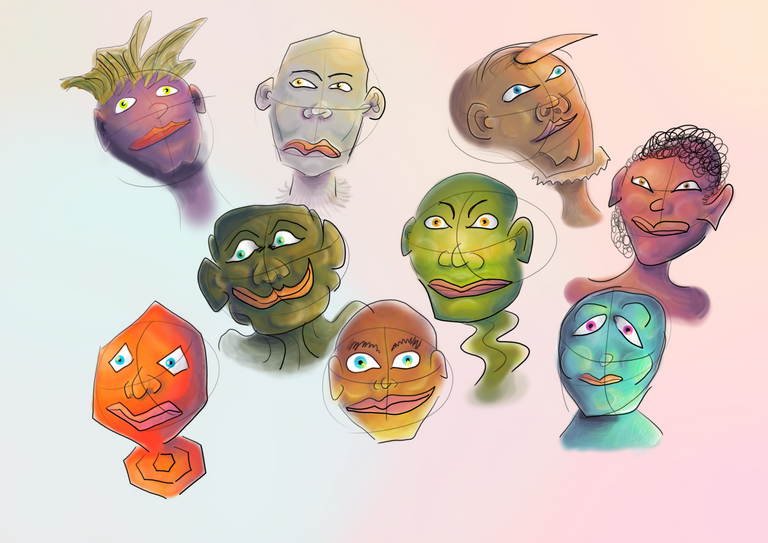 ---
Thank you again for supporting my work!
Have an awesome day and keep @sketching :-)
.
All words and images are my own original creative work
specifically formatted to be published on HIVE
.
May 10, 2020
---
Version 4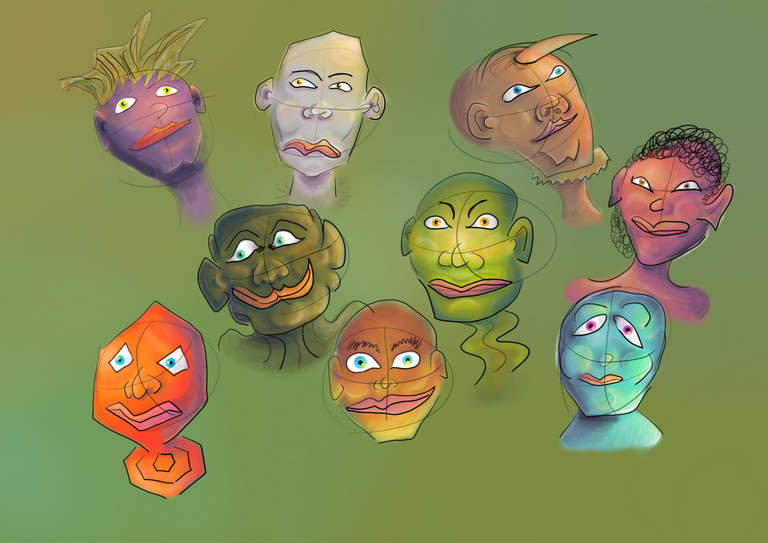 Version 5