What's buzzin my busy bees!
Well, we are back from our adventure, as per usual it didn't quite go according to plan but we made it! We seem a bit unlucky every time we travel, over our winter trip, our hotel room got drowned by a burst pipe from a higher floor and water was coming out of the light fixtures and vents in the middle of the night and destroyed the whole wing of the hotel, this time the truck broke down on the way to a hike! Luckily we decided to go grab a bite to eat first or we would have broken down right in the mountains. The small town mechanic was swamped and couldn't see us until today but our friend and host is knowledgeable in mechanics and trucks, he brought her back to life! It took a few days to gather and change all the necessary parts so we didn't get to all the areas we wanted. Even with a kink in our plan we got to see quite a few things and go on a few hikes.

Shot 1/320 sec. f/10 65 mm, ISO 200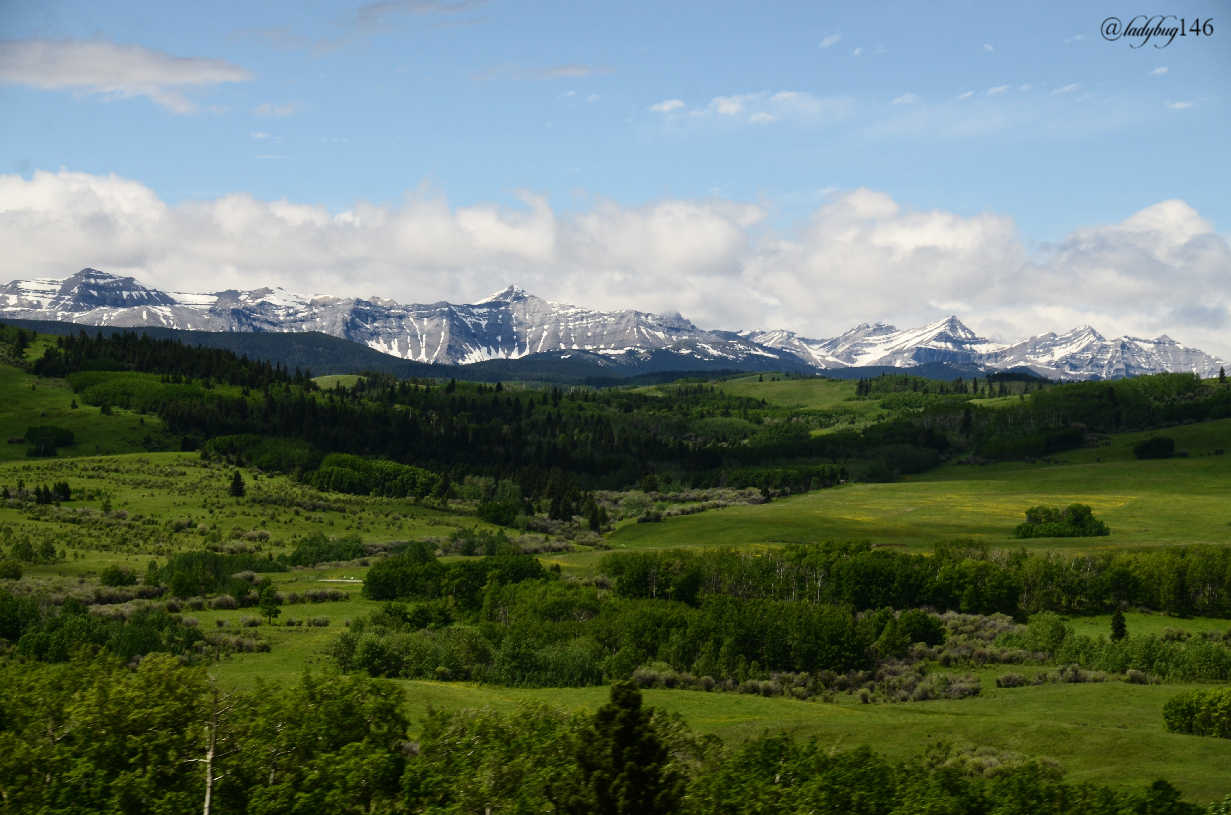 Shot 1/250 sec. f/10 78 mm, ISO 220
We stayed in rural Alberta in a quaint little town called Turner Valley just in the foothills of Kananaskis Country. Turner Valley was first settled in 1886 by Robert and John Turner and later became a natural gas boom-town in 1914 where the first natural gas well in Alberta was established once named Canada's largest producing region. The town and it's near-by neighbor, the town of Black Diamond (it's like 5 minutes down the road) is filled with historical buildings and houses and has kept it's old town charm. Fast forward to modern times, the area has a large farming community and cow pastures line the foothills for some beautiful scenery, you can still see some active pump-jacks in many fields. The atmosphere here is very relaxed and everyone is really friendly even to outsiders. This is why Alberta is know for having the best beef on the block with the near-by city of Calgary bears the nickname of Cowtown. I swear by our beef, Alberta AAA Angus...sorry not sorry Texas! That was my first meal when I moved to Alberta 15 years ago, I was amazed at the 2 inch thick t-bones that was the size of the plate making our New-Brunswick steaks look anorexic. So that's what I had, just what looked like half a cow on a plate and nothing but, delish, had to do it at least once!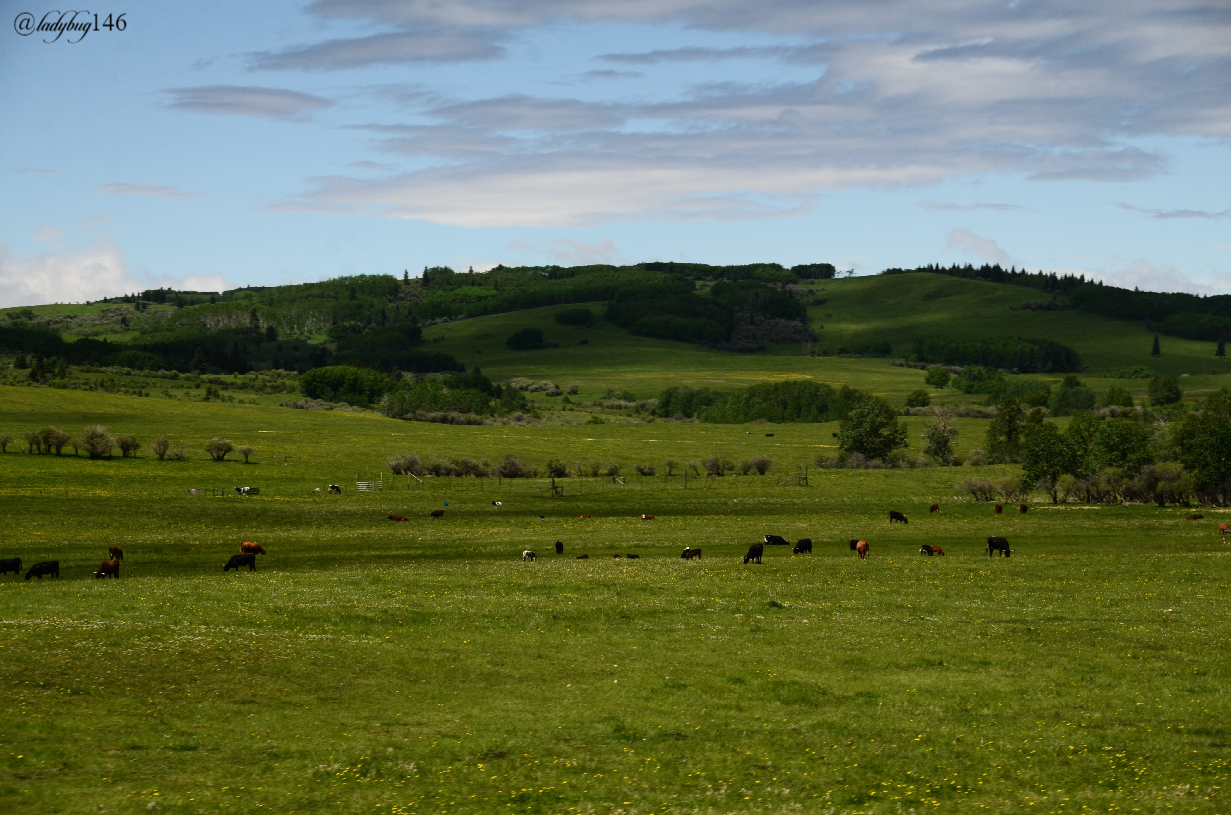 Shot 1/320 sec. f/10 78 mm, ISO 200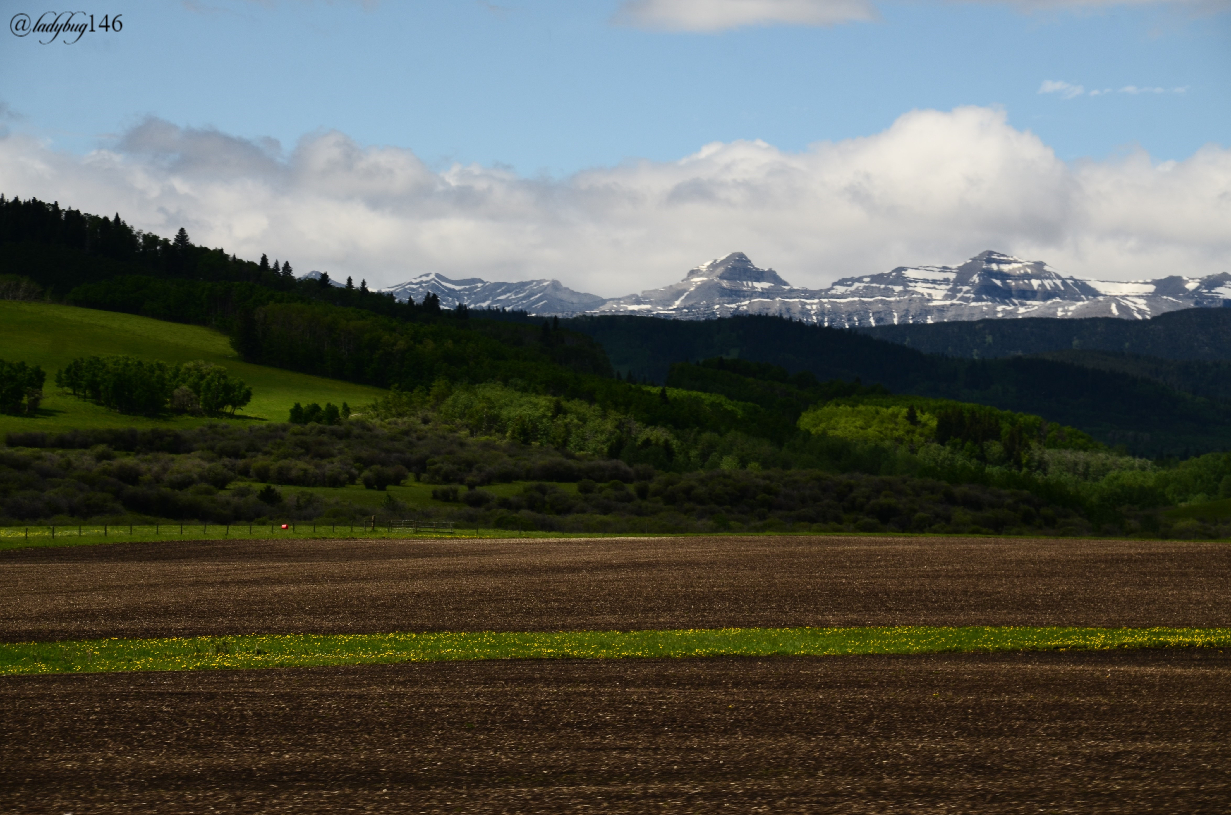 Shot 1/320 sec. f/10 95 mm, ISO 200
We did some hiking and we'll get into that in future posts but I would like to first introduce you to the small town charm we experienced. Many unique things hide inside it's boundaries that I was fortunate to see and experience. Right as we drove into the town, I noticed a building covered in art and I absolutely had to have some pictures. It once was an art gallery but the building is now for sale, hopefully the new owners will cherish the paintings but just in case, I have their beauty forever preserved in my photos. I wish I could tell you the artist that painted them but I couldn't find any information on the building. The paintings had some age to them so I saturated the colors after taking them to bring out the details and it turned out better than I could imagine.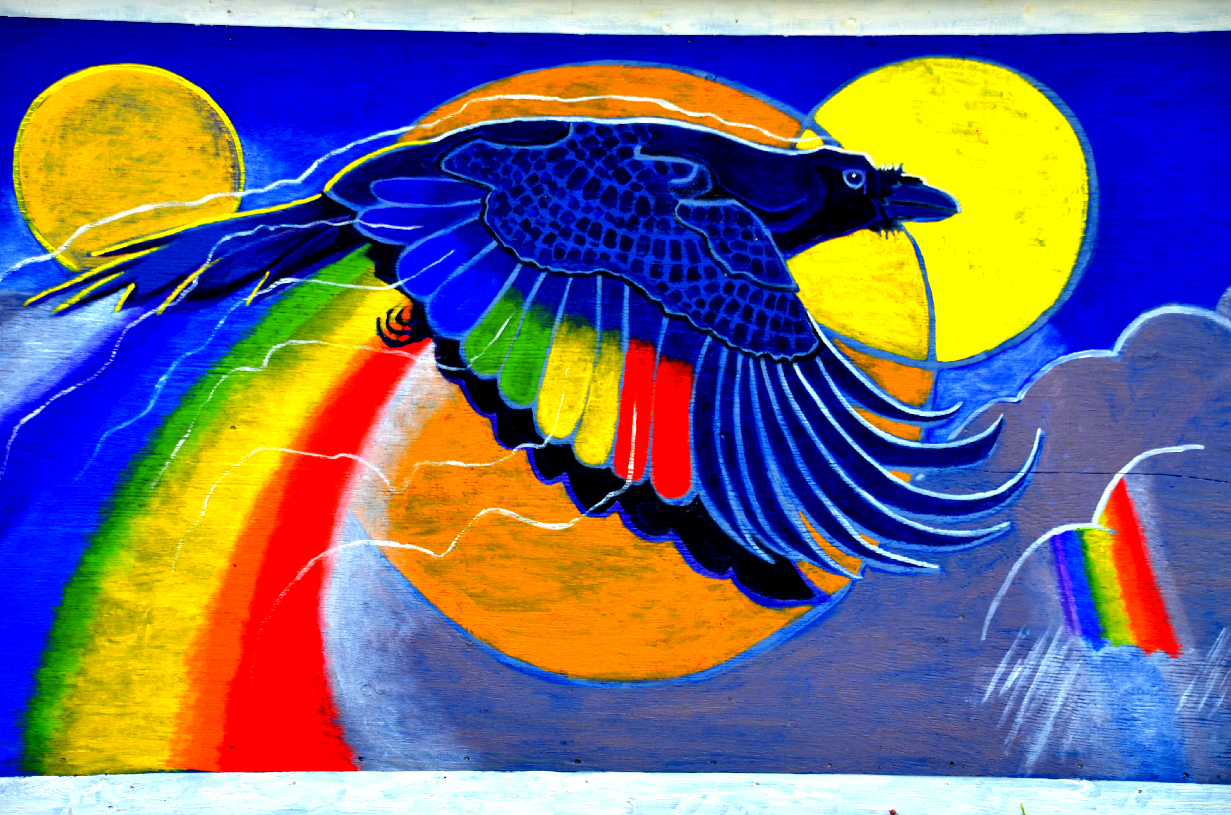 Shot 1/500 sec. f/5.6 65 mm, ISO 250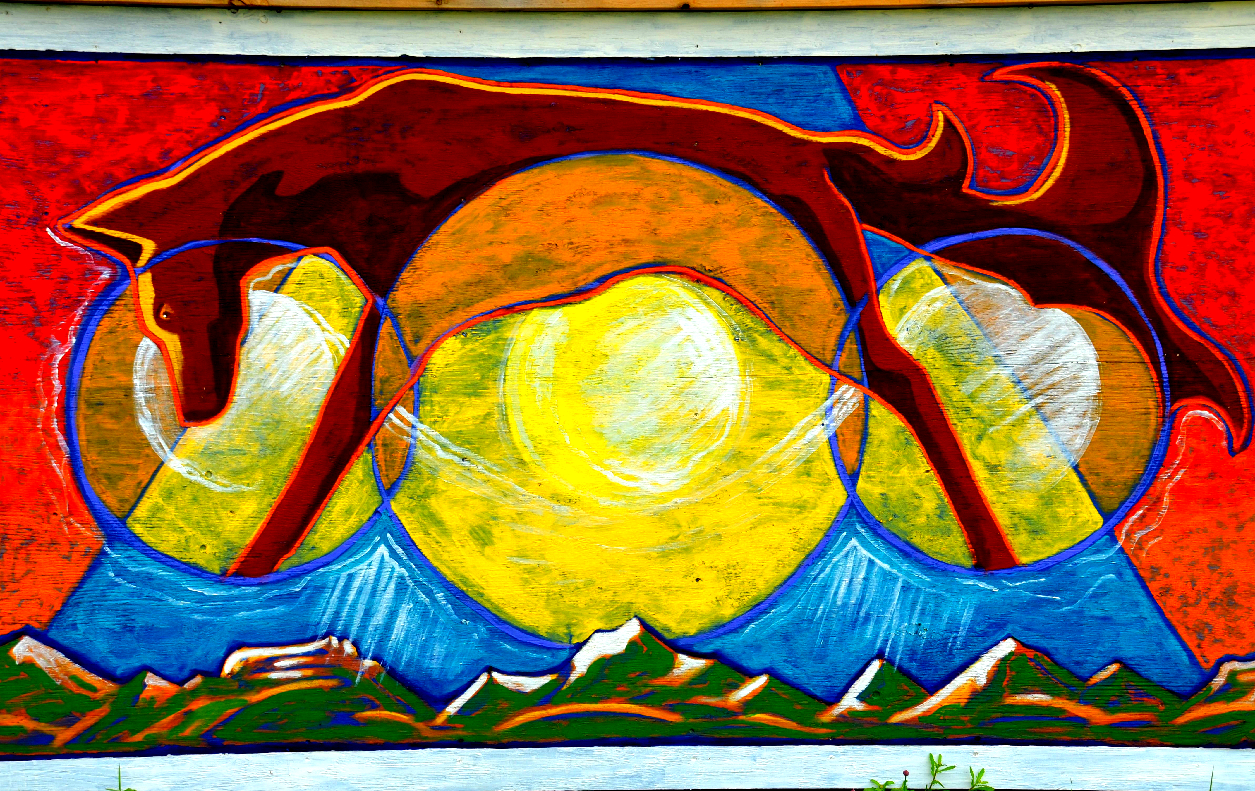 Shot 1/250 sec. f/8 55 mm. ISO 180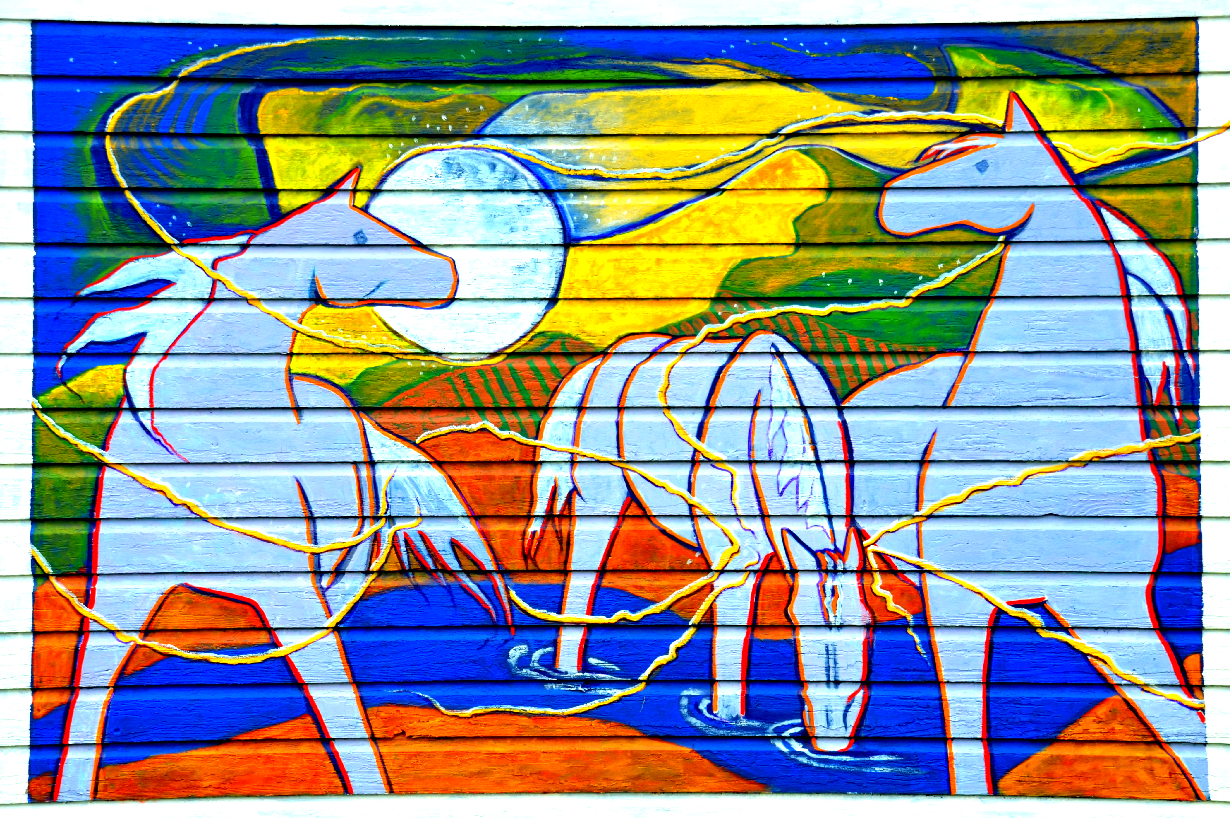 Shot 1/250 sec. f/8 55 mm, ISO 200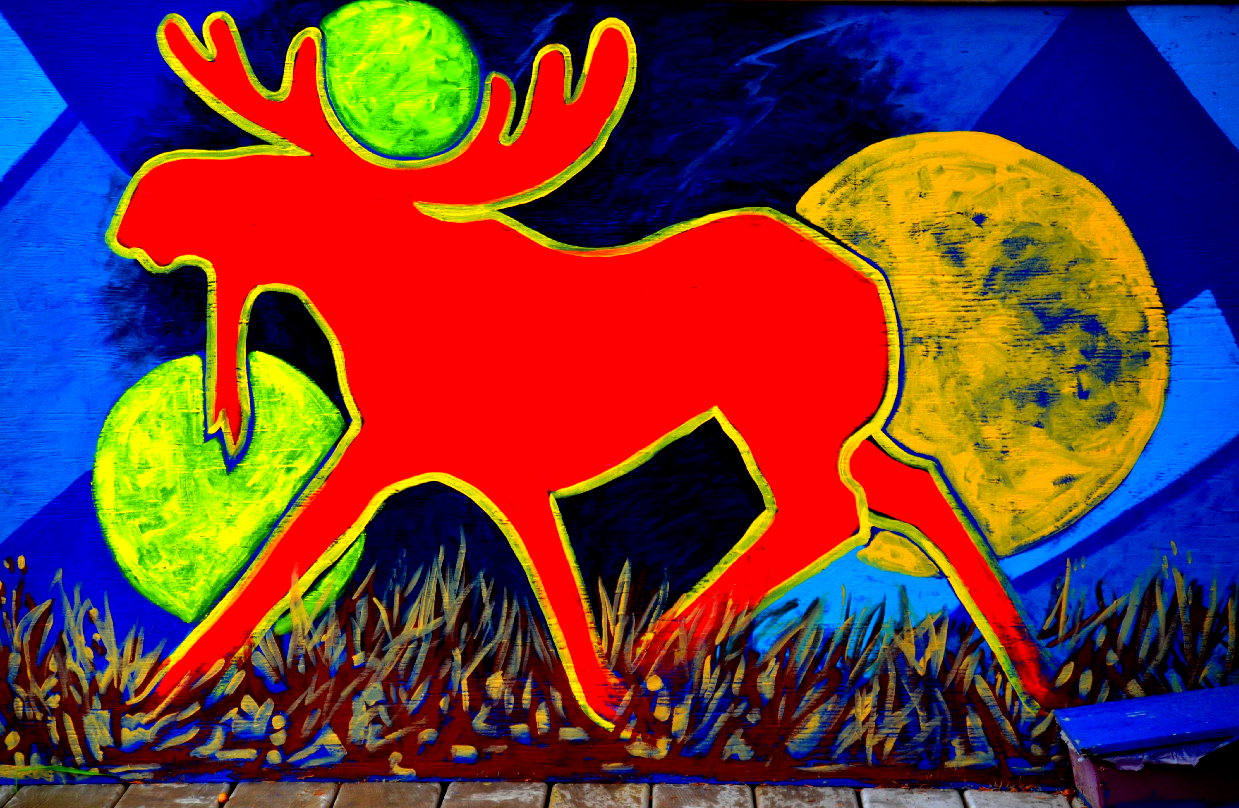 Shot 1/500 sec. f/5.6 116 mm, ISO 320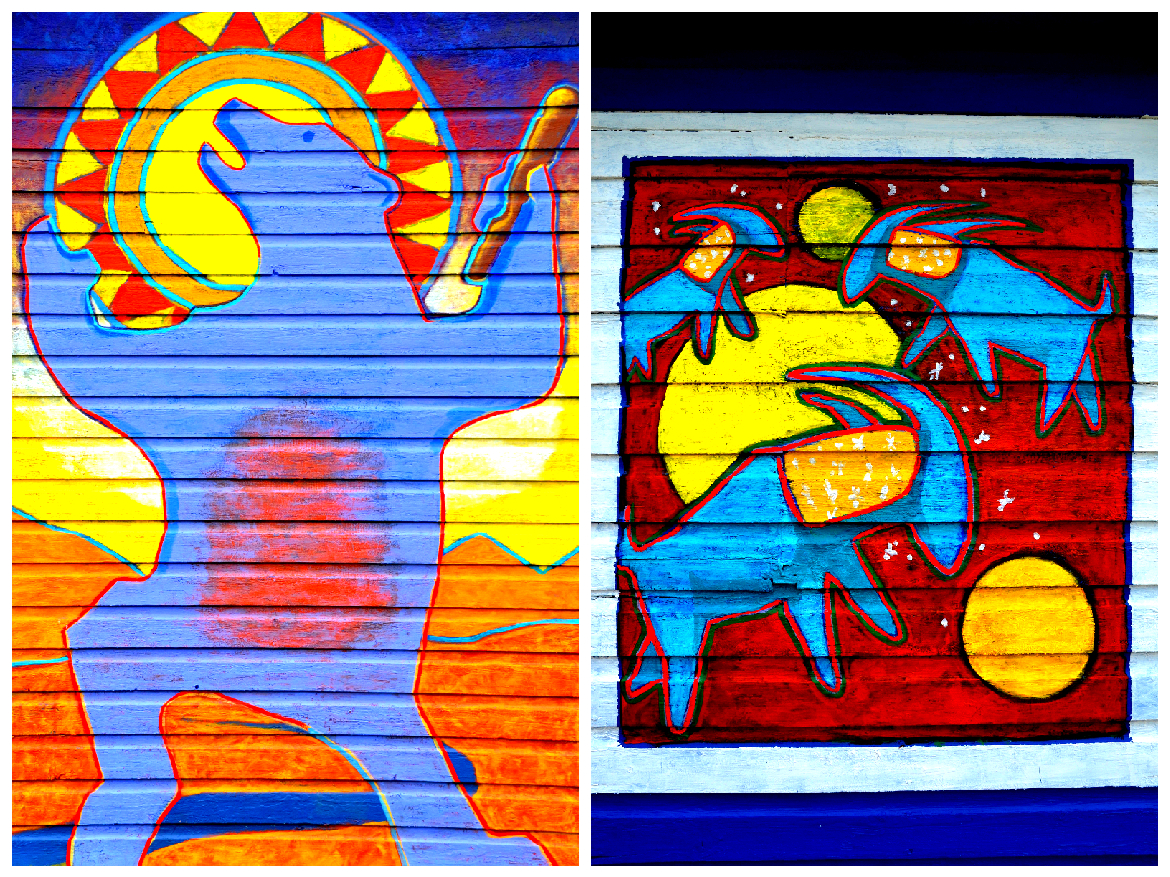 If you have been reading my blog and following my photography for a while, you may know by now I have a slight obsession with bees and it was just a matter of time until I got inside the hive...well not literally inside of it but you know what I mean 😉. When the opportunity came knocking I jumped strait in! With a late spring and colder than average temperatures, it has made it difficult to open the hive and do some maintenance because doing so in less then perfect conditions can kill the larvae growing inside it's combs. Bees pollinate about 30% of our crops here in Canada and honey bees are not natural to our landscape but was imported from Europe along with many other species, why the importance of preserving what we have. A queen can cost as much as $40 CAD. Finally on our last day in town the temperature cooperated and our friend the bee keeper was able to check her bee's progress and I was invited to tag along. I didn't wear one of those suits because I wasn't messing with the hive but I was near by and had several land on me but being a non-aggressive hive, I never got stung. How many bees is too many bees?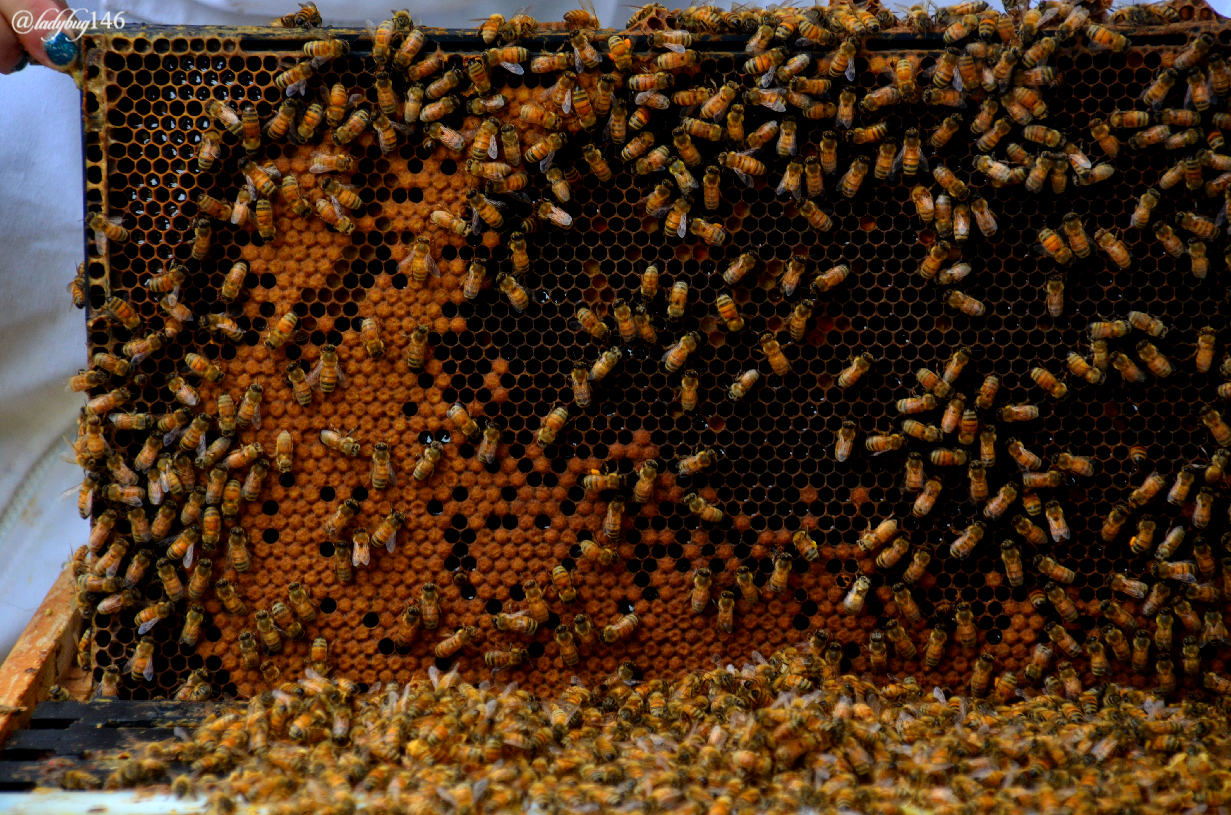 Shot 1/500 sec. f/6.3 200 mm, ISO 800
For @silvergingerman, that was too many! lol, he's allergic so I can't blame him, he sat this one out. In the meantime, I got a good lesson on bees and beekeeping. Hopefully one day I get to have my own hive, it seems simple enough and it taste delicious. it contained enough bees and a a suspected pod with a new queen larvae meaning she will soon be able to split the hive in 2 and continue growing her colony. Winters are harsh in Alberta and can sometimes result in the loss of an entire hive, a chance to split was welcomed news to replace the old one that was lost. While the hive was open, I got to taste freshly harvested honey strait from the honeycomb and even got to take some home with me including a few combs of not fully processed pollen (apparently it's a delicacy). Each type of pollen creates a different taste, color and texture. The comb itself is chew-able but not really edible. You chew the comb like gum until all the honey flavor is out. Tasty! There is nothing like freshly harvested honey. I tend to buy mine from small local farmers anyway but this was special.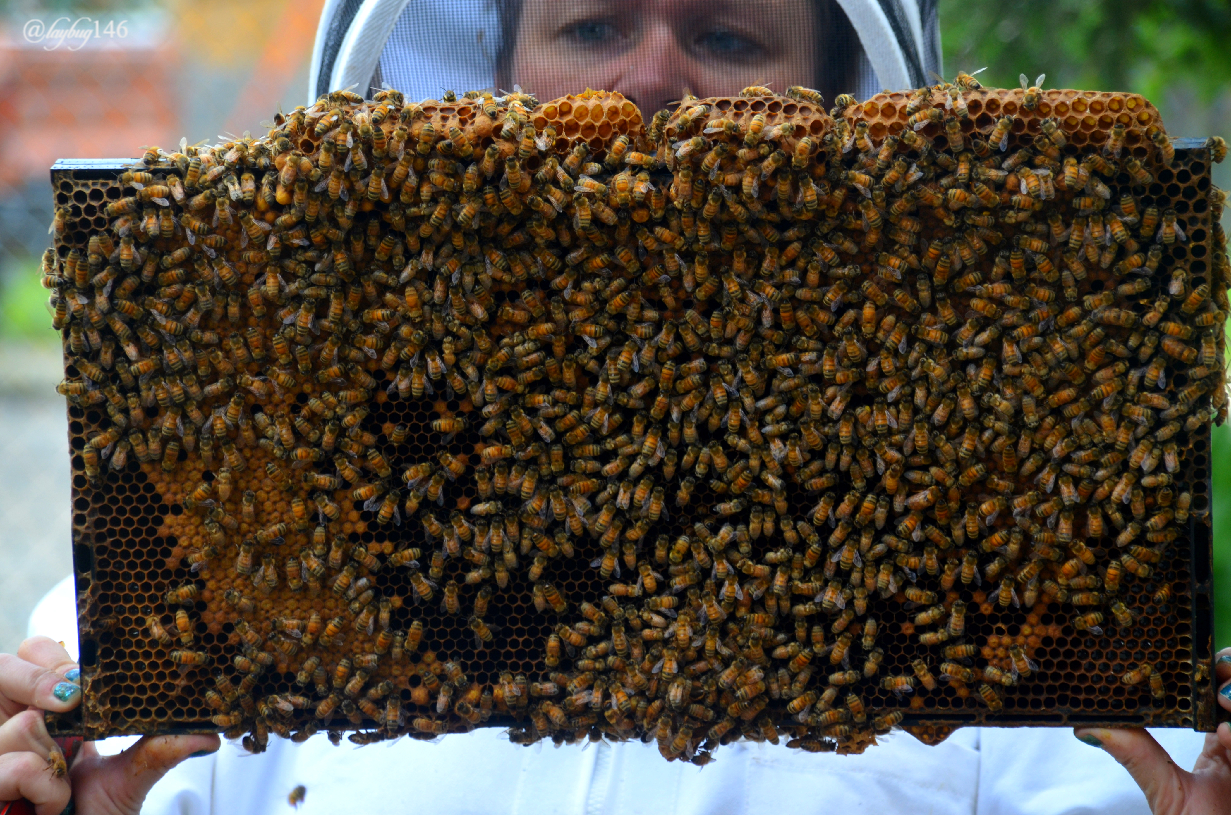 Shot 1/320 sec. f/5.6 116 mm, ISO 400
What other critter may lurk around Turner Valley? A local man has dedicated the last decade or so to creating the perfect bat houses and nurseries. Yeah you read that right! What are the advantages of having a bat colony? They eat the pesky MOSQUITOES, an adult bat can eat up too 1000 mosquitoes every hour. As they fly around, they stick to the bat's wings and then they pick off the loot on their wings. To start a colony, all is needed is the perfect bat-house and a male and the colony will grow if it's installed in the perfect area. They are temperature sensitive preferring anywhere between 70 to 95 degrees, any warmer it becomes difficult for them. One of Mr. Al's bat design is approximately 36 inches wide, with a double chamber, each house can hold about 1000 bats. A nursery has a slightly different internal chamber construction, the not-yet agile juveniles sometimes fall during their sleep, and this prevents them from getting injured with a lesser fall or exposed to predators. Being a retired carpenter, Mr. Al dedicated his time to finding the best places for installation and materials to be used for longevity of the habitat for this nocturnal friend we all take for granted and has sold many of his habitats across Alberta including several bat research projects.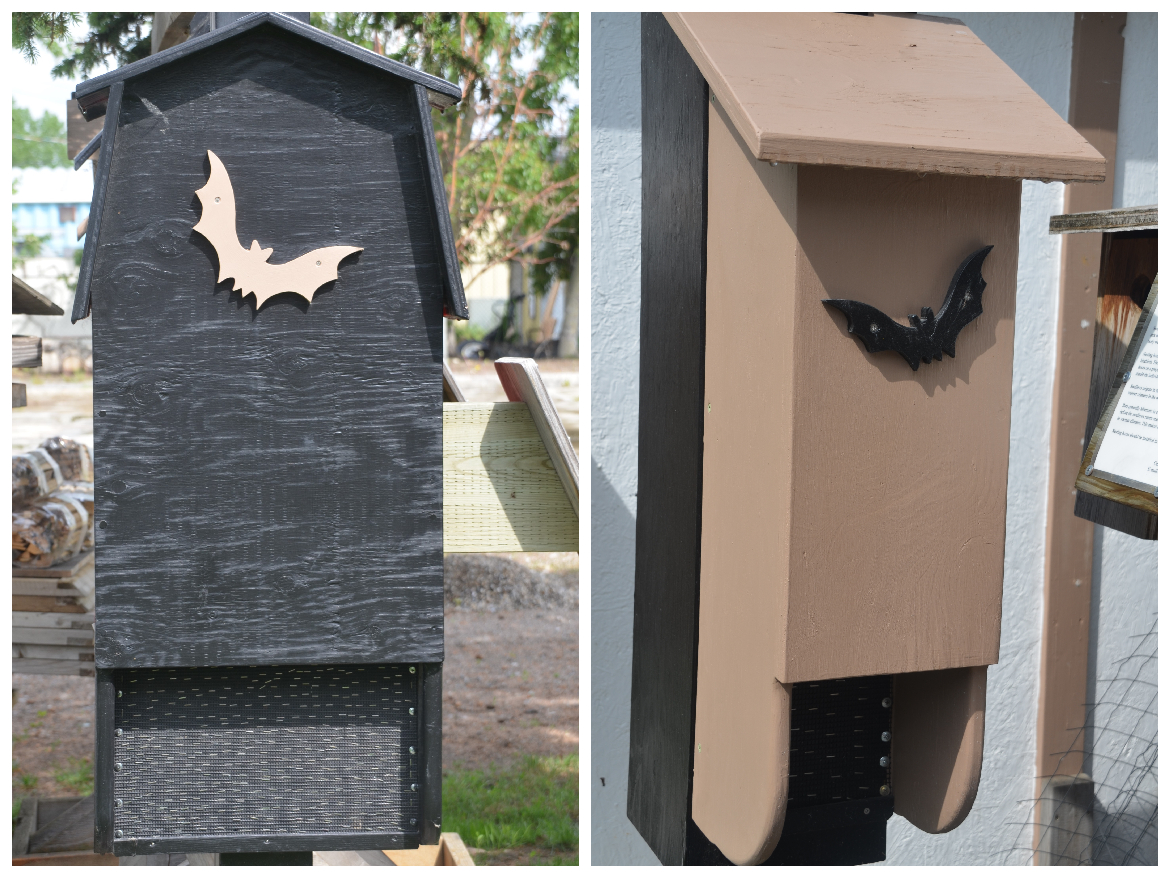 The first picture is the bat-house, the second is the nursery. These were samples of his work, they get installed on a pole similar to a roosting box for wild birds
Like any other parts of rural Alberta, some unique pieces of history are left behind to rust in pieces as a local attraction from old farming equipment, decaying farm houses and train cars make for some interesting photography subjects along the highway.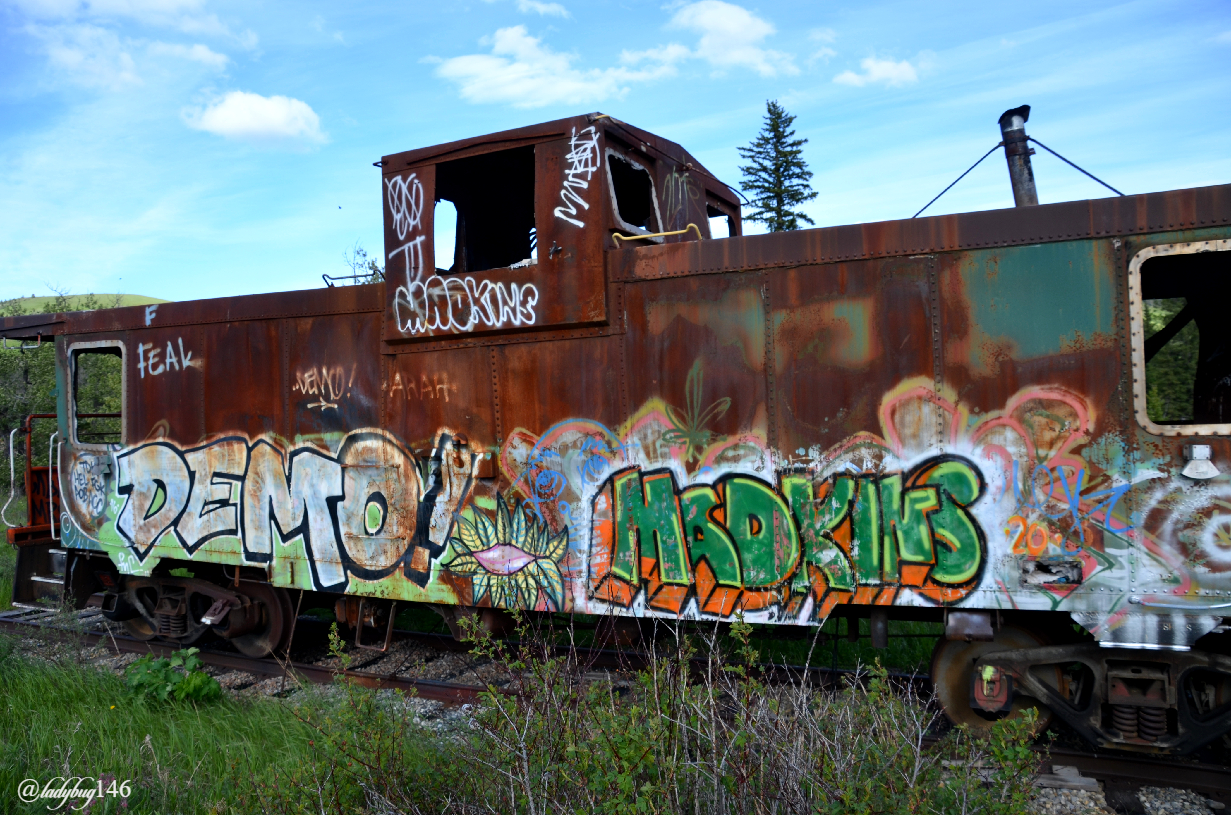 Shot 1/250 sec. f/8 18 mm, ISO 180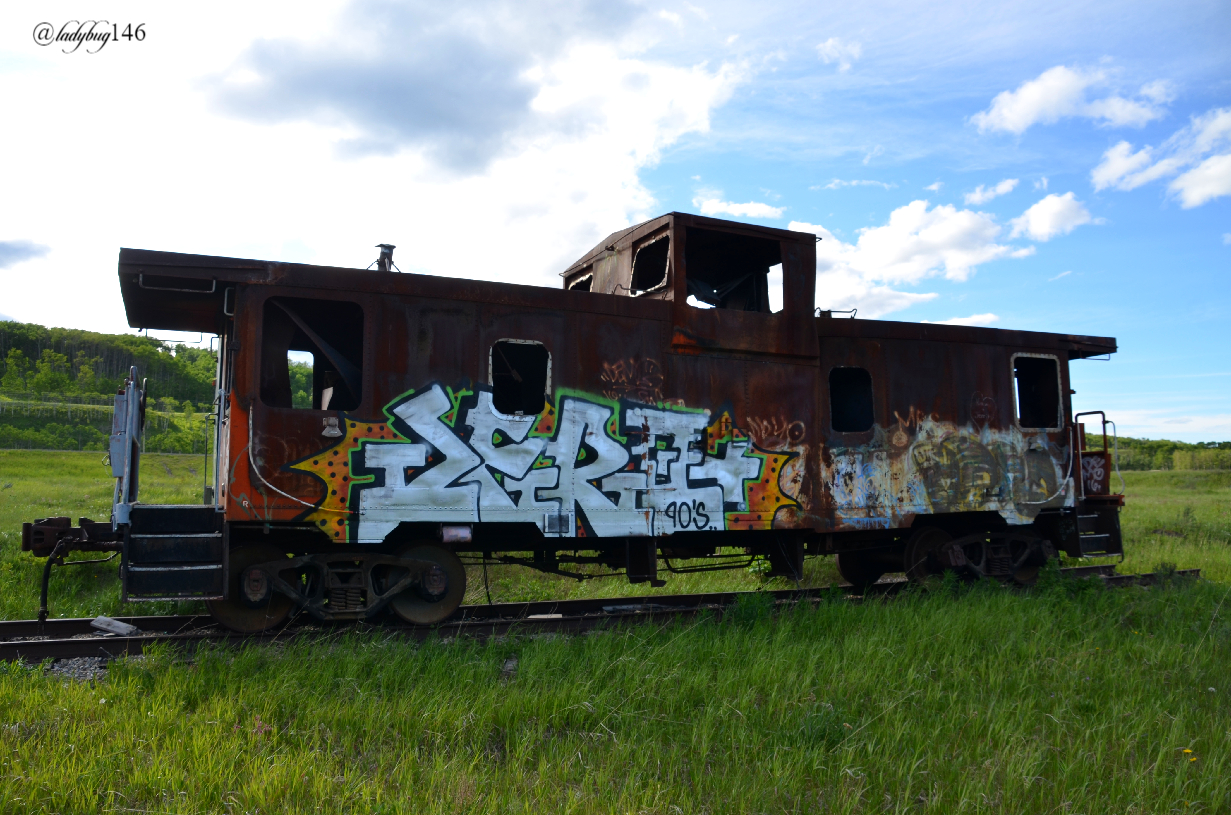 Shot 1/250 sec. f/8 18 mm, ISO 140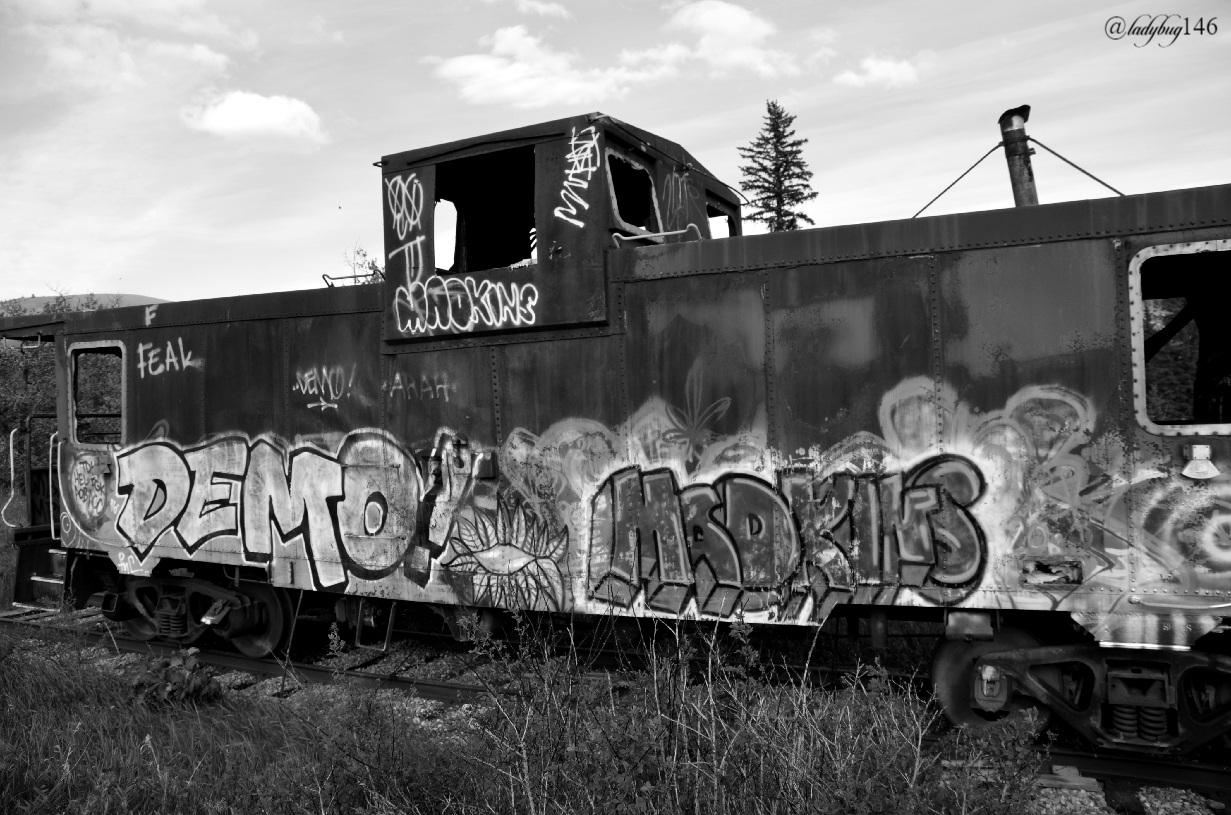 Well that's it for now, I will be back soon with some of our adventures in the back-country. Cheers! X🐞X
All images taken with Nikon D7000 and 18-200mm Sigma lens.