Probably you're wondering how many ways are there to earn Hive. If you want to know about different ways of earning Hive then you have come to the right place. Frankly Speaking, money is just rolling here in Hive Blog.
I hope you already know how Hive, Hive Dollar, Hive power works. If you don't please check out my previous article - What is Hive and How Does It Work.
Earn by Posting
If you check the trending page of Hive Blog, you'll see people are earning a lot of money in cryptocurrency just for posting their content. Some of them are developers, some are travelers and, some are photographers. You have countless topics to choose from. The reward they are getting for their posts is called Author Reward.
Yeah, you heard it right! You can even earn a decent amount of money just for posting your original photos with just little description. This is something that you can't get on Instagram, Facebook, or even on Stock Photo websites. Only Hive Blog is paying you for your intellectuals after 7 days of posting.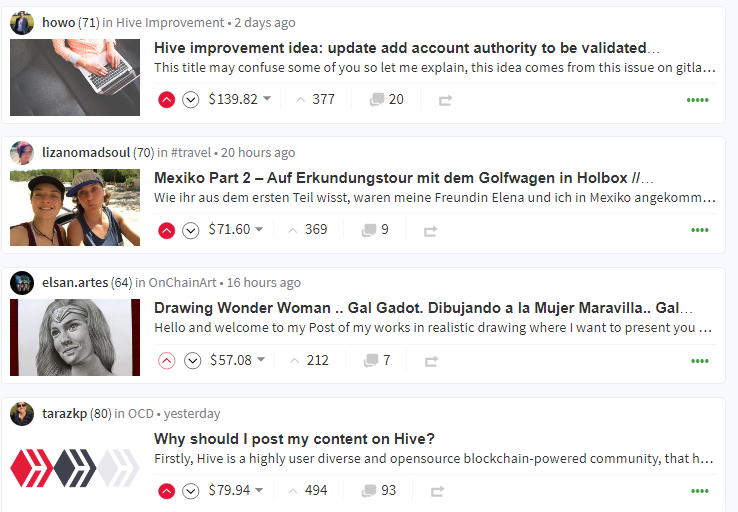 If you check my account you'll see I made some amount just by posting Gaming Review and SEO tips. That means, you can say that posting is the main way to earn Hive. The more upvotes you get, the more Hive token and Hive Dollar(HBD) you'll earn through your content.
Remember that, you'll get 50% of your earning to your account, the other 50% will go to the curators or upvoters.
You can set your reward to - 50% HBD / 50% HP. Which means you'll get 50% of your earnings for any particular post in Hive Dollar. And you'll get the other 50% in Hive power. You can convert your Hive power to Hive by ''Powering Down''.
If you want to get 100% author rewards in Hive power just go to 'Advanced Settings' while posting and set - Power Up 100%.
There are so many communities in Hive blog, where you can post as well after subscribing. It is quite similar to the Facebook groups. Or you can just directly post to your own blog.
Earn by Commenting
You can even earn Hive by commenting on any post on the blog. It works exactly like 'Author Rewards'. On Facebook, people can also provide likes on comments. It works exactly like that. If you get upvote on your comment, you'll earn Hive. And the payout system will also work like Author Rewards.
I saw some simple comments even earned around $10! Can you believe that!
Earn by Posting Videos
You already figured out that there's no way to upload videos on Hive Blog. You can embed your youtube video, but it will just throw some visitors to your YouTube video, nothing else! And only a few people are successful on YouTube, and most of the YouTubers are struggling to earn, even after posting quality content.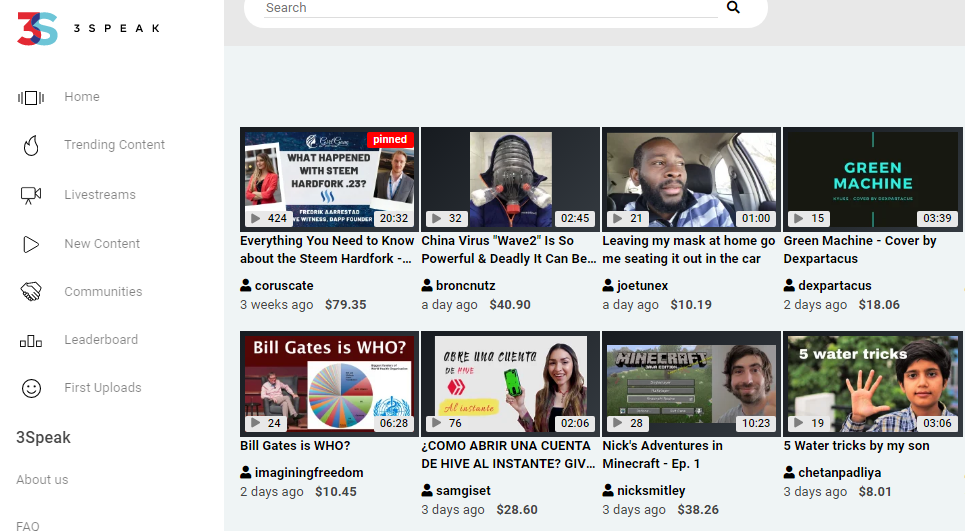 So if you are a video content creator and want to earn your first dime from your video, you should go for Threespeak. Threespeak is a decentralized video platform which is created by @theycallmedan.
Join on Threespeak Now - Click Here
Threespeak is operating and paying through Hive at this moment. You can add your Hive account to Threespeak using Hivesigner just after signing up.
Earn Curation Rewards by Upvoting
Suppose you went to a supermarket. They offered if you buy three icecreams at a time, they will provide one icecream free. If you buy ten icecreams at a time, you will get four icecreams free. That means you are getting back some icecream for consuming ice cream. And if your consuming power is high, you're getting higher rewards.
Get your Hive account now - Click here
I hope you got my point. Curation or Consumer rewards are quite similar to this example. You get curation rewards when you upvote on someone else's post because you are consuming his article. Like the ice cream deal, here you will earn more if you have high voting or consuming power.
How many Hive token you'll earn as the curation reward depend on your voting value and Hive Power. The higher your voting value, the more Hive you will earn. I already discussed about consumer rewards here.
Note that 50% of the post rewards go to the author, and the other 50% goes to the curators. Curation rewards are paid out 100% in Hive power. That increases your voting power so that you can help yourself as well as others.
Earn by Delegating Hive Power
You can leasing or delegating you Hive power to earn dividend. After delegating Hive Power you actually don't need to do anything, just to wait for earning daily. Isn't it cool?
Delegating HP doesn't mean that you're giving you Hive power away. You're just lending your Hive power to someone for a certain amount on time. You can get back your delegated Hive Power whenever you want. But remember, it will take 7 days to get back the power after canceling delegation.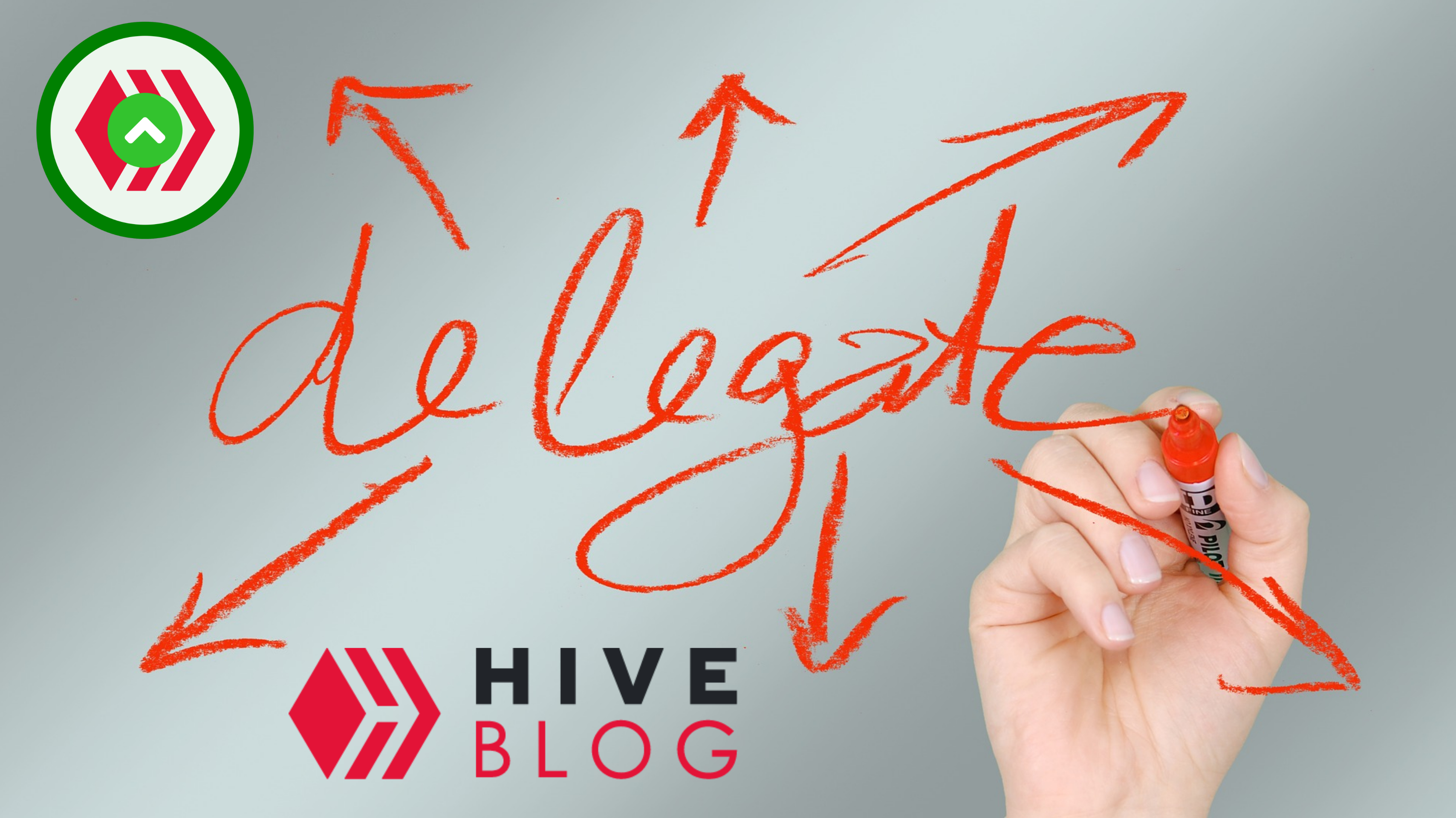 Only delegate Hive Power to trusted curators like @tipu, @bdvoter and @discovery-it to earn daily payouts. Or you can just delegate some HP to new users to help them.
I never delegated Hive Power as I don't have enough HP. I tried to explain what I know. To know more about delegation you can read ''Delegation Explained'' by @shortsegments.
---
Well, these are the basic ways to earn Hive. There are lots of DApps (Decentralized Applications) by which you can earn even more Hive. I already talked about Threespeak. Maybe I will write another post for other DApps.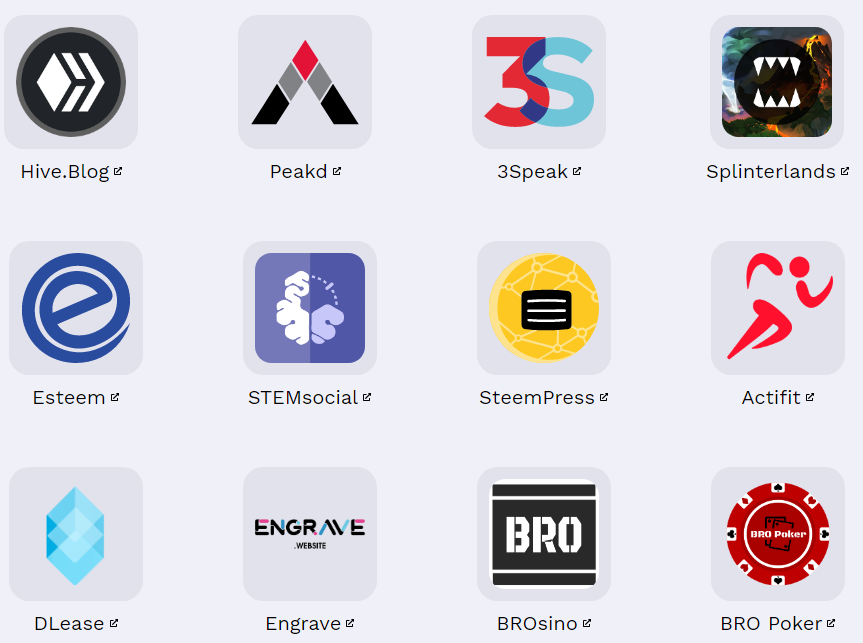 Hive is a prominent and potential cryptocurrency because of the way it builds and the way it rewards the community for contribution. I will be happy if you share your experience with Hive in the comment section.
Happy Hiving!
---
Get your Hive account now - Click here
Posh -
This post already ranked on Google - Learn how