---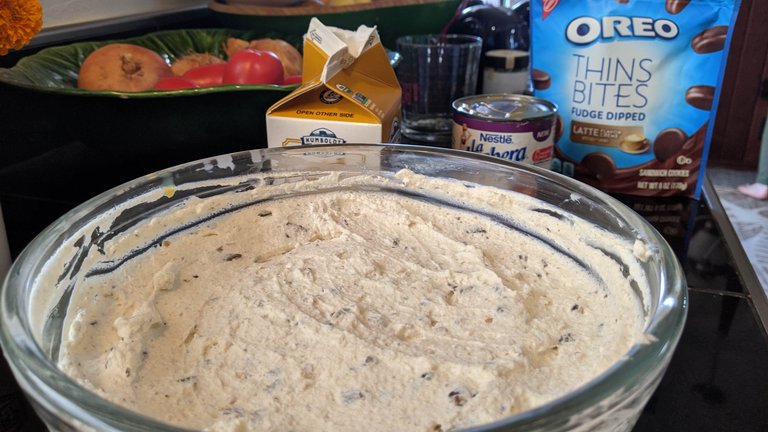 ---
Yes! Just 3 ingredients and even better with no machine required. I found this on one of the Youtube Channel I have just discovered a few months back. I actually get it how this could work and wondering, how come I have never thought of it before.
Whipping cream, condensed milk and topping/flavor
Start with the main 3 ingredients, Whipping cream, condensed milk, and topping or your choice of flavor. In the video, the guy use cocoa powder to make a chocolate ice-cream. I'm more of a Ben&Jerry's kind of girl or instead of powder, I go for some chunks, mini oreo. Covered with chocolate.
Whip the whipping cream
This looks so easy but I'm telling you, it's not. I think I just got buff whipping it for 20 mins straight. At the end, I even get some help from a male friend here. Totally a great work out before stuff your face with all this heavy cream and sugar though so.. no regret.
One smaller bowl in a bigger bowl that filled with ice-water. Pour whipping cream and whip it till it turns into whipped cream!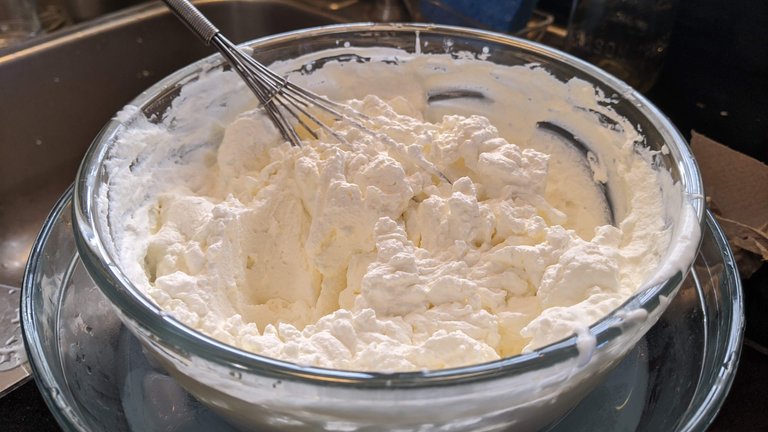 Add the sweetness
I think, the reason why he chose condense milk and not other things is that, it's not just easy but it's also sticky. So that helps with the texture? Just my guess but I think it makes sense.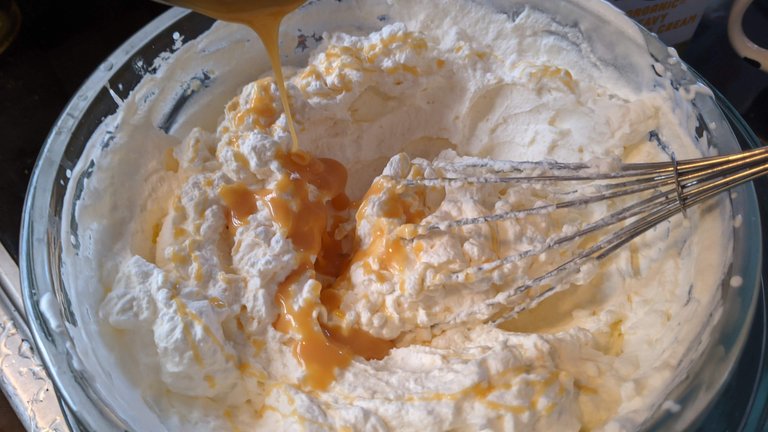 Add topping
Whatever topping you'd like. You name it. I love oreo in my ice-cream so I went for these little ones. I can imagine it would be so good with matcha powder, Reese's, Hershey's, m&m's and all. It's your call! Make it fun and delicious!!
I love it chunky, yes. Also, a smalls mix with the big chunks are even better so, I smashed them a bit and put some whole in a few.
Mix, mix, mix
If it's not sweet enough, just add more condensed milk. It's your ice-cream, make it the way you'd like it :) I love mine not too sweet so I add bit by bit and see if it's enough. I ended up using not even half of the can for 470ml of whipping cream so that's pretty healthy bowl of ice-cream.
Freeze for 4-6 hours
I made it as flat as I can though I don't like it too flat because it doesn't look like homemade stuff. Freeze for 4-6 hours or overnight before diving into the bowl. I even plan on using this for my mochi ice-cream. This is gonna be fun and I'm so proud. It's all from scratch!!!!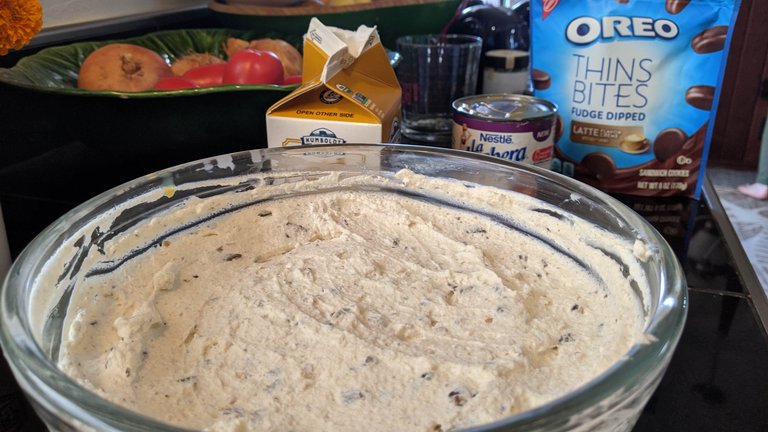 It's been 3.5 hours and I just opened the freezer and tried my ice-cream a bit. Dang you, it's soft and smooth, and it's not too sweet either. I can't wait to eat the whole big bowl! Totally worth spending time doing this. I think it's fun and I love the idea of how I could make it any way I like. I will try with some more fun stuff next times :)