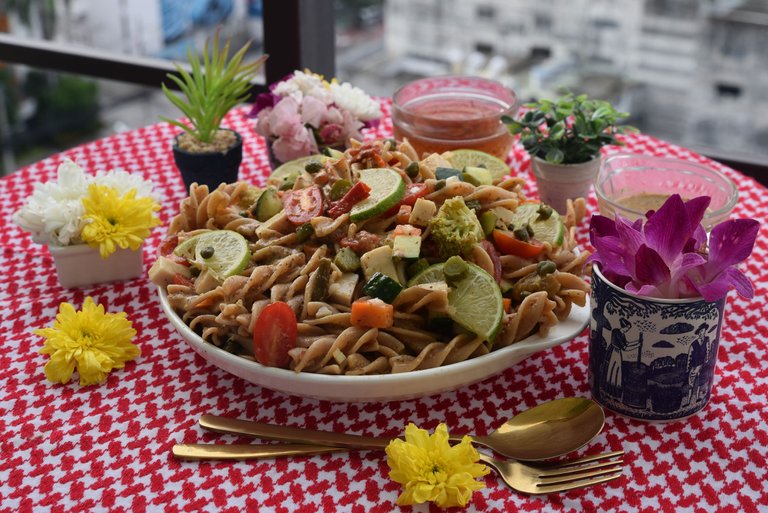 I was inspired to make this because I would like to join Hive Top Chef, this week the challenge is Pasta Salad. This classic pasta salad with Italian salad recipe I found in my vintage cookbook and I've twisted a bit of ingredient to suit the stuff that I have on hand and made the vegan versions of this.
I love how easy and delicious this recipe, just throwing ingredients together and how well they can store in the fridge. In fact, I always have this recipe on the main menu when we spend family picnics on the beach outdoors.
There are so many types of various ways to use vegetables in this delicious pasta salad. Along with fresh, boiled, roasted, and pickled veggies. This will give multi tastes and different textures for every snap bite, and so sensational!
Start with fresh cherry tomato, fresh cucumber, fresh shallots, boiled broccoli, boiled carrot, roasted pepper, capers, gherkin(a kind of pickled cucumber), and almond-soygurt cube. And they are tossed in an Italian dressing so it's the perfect way to satisfy my empty stomach with classic Italian dinner flavors.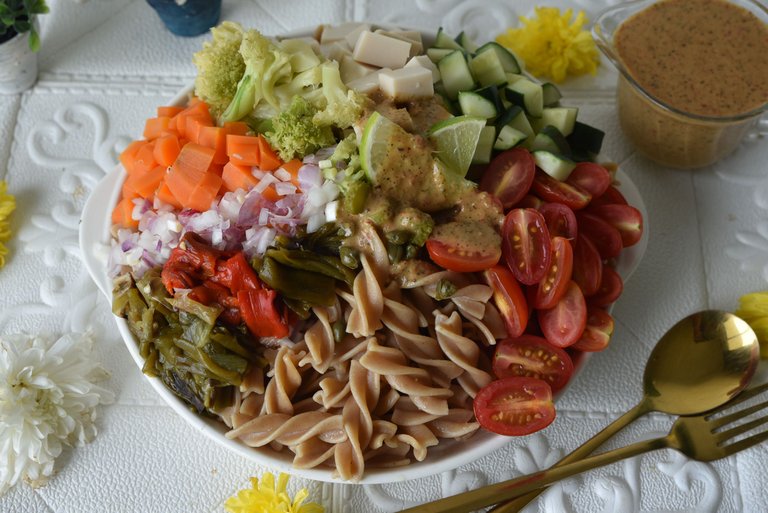 This classic pasta salad with Italian dressing is one of my favorite cold pasta salad dishes. Fresh and so colorful vegetables. It's super easy to make and they're even better when make ahead of time.
I think any pasta shape is perfect for this recipe but I use Fusilli, an organic whole durum wheat semolina version. It is a great choice because the curved tight spirals soak up all the tangy Italian dressing beautifully but other types of pasta work well too, feel free to use any type that you have.

I do roasted pepper myself by using the local pepper which is cheaper and easy to find here in Thailand. Just drop them on the pan over the high heat on the stove. Then here I have home cook roasted pepper.

One thing I want to mention too. I immediately coated the cooked pasta after boiling it with olive oil and lime juice. Yes. It would be more delicious and 100% sure that the pasta will not be sticking together and lime juice will give a more fresh tanky smell

While almond-soygurt cube goes great with another ingredient with this pasta salad. The cube pieces are made from the mixture of a bottle of almond milk, a spoonful of non-dairy cream, and a cup of soygurt combined together, then add the agar powder to create the jelly fluffy square cubes.

Agar-agar powder comes from red algae(a kind of red seaweed), and they are plant-based and 100% vegan. Unlike the softer texture of gelatin, and will even set beautifully without any melting down at room temperature

To make this recipe quick and easy, I use the hand blender by first adding fresh ingredients like shallots, pepper, and garlic. Followed by dried herbs like oregano, basil, and chili. Then add the wet ingredients like balsamic vinegar, yellow mustard, and rice vinegar. Lastly, season with Himalayan pink salt and brown cane sugar. After blending them, then slowly pour in the olive oil and blend them until they create a creamy texture.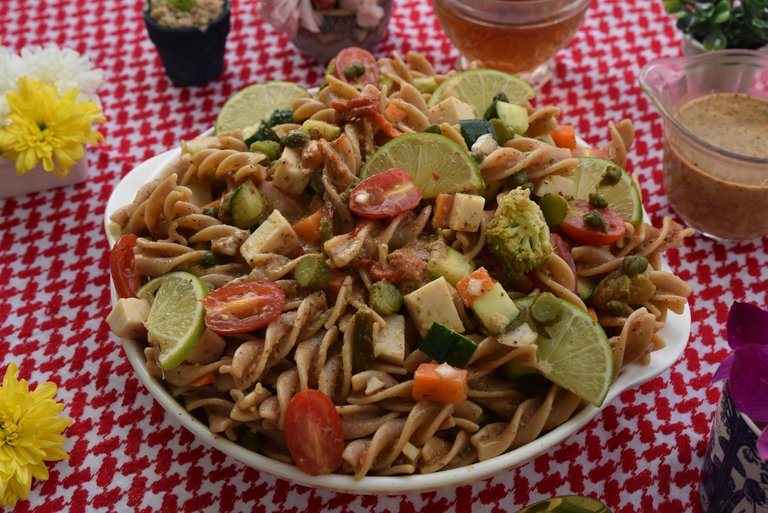 LETS SEE THE INGREDIENTS
250 Gram Organic Semolina Fusilli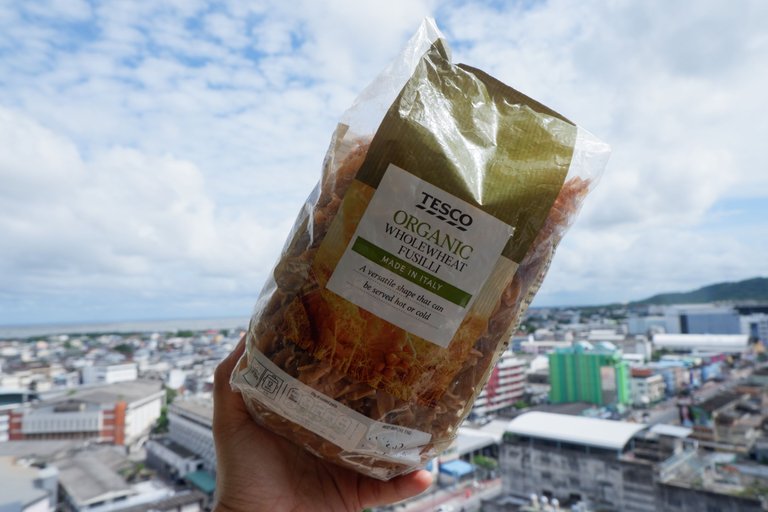 FOR MAKING ITALIAN SALAD DRESSING
1 Cup Olive Oil
1.5 Tablespoon Balsamic Vinegar
3 Tablespoon Rice Vinegar
1.5 Tablespoon Yellow Mustard
1 Small Shallot
1 Red Pepper
3 Cloves Garlic
3 Dried Chili
2 Tablespoon Dried Basil
1 Tablespoon Dried Oregano
2 Teaspoon Himalayan Pink Salt
1 Teaspoon Brown Cane Sugar
 
FOR MAKING ALMOND-SOYGURT CUBES
1 Bottle Organic Almond Milk
1 Cup Soygurt
2 Tablespoon Non-Dairy Cream
1.5 Teaspoon Agar Powder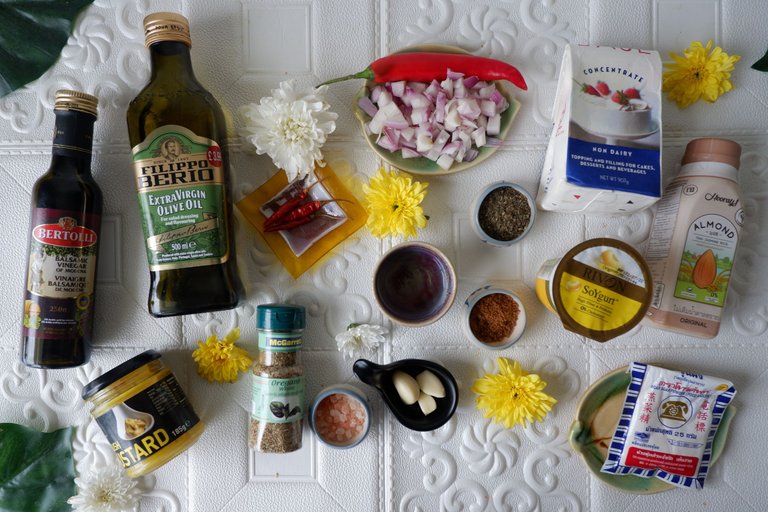 FOR MAKING SALAD
1 Cup Broccoli
1 Cup Cherry Tomato
1 Carrot
1 Japanese Cucumber
1 Shallot
5 Gherkins
1 Tablespoon Capers
12 Pepper
 
FOR COATING THE PASTA
1 Tablespoon Olive Oil
1 Lime Juice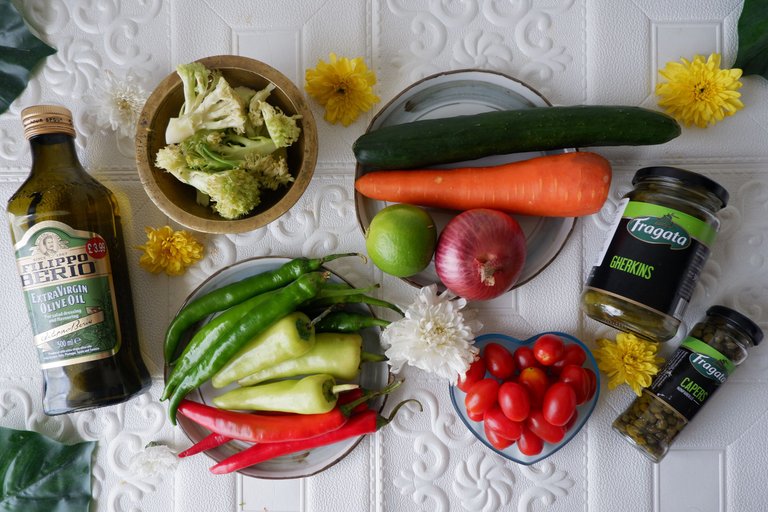 ---
---
STEP 1 - HOW TO MAKE ALMOND-SOYGURT CUBES1
Bloom the agar agar powder by combining it with almond milk at room temperature and letting rest for 15 minutes.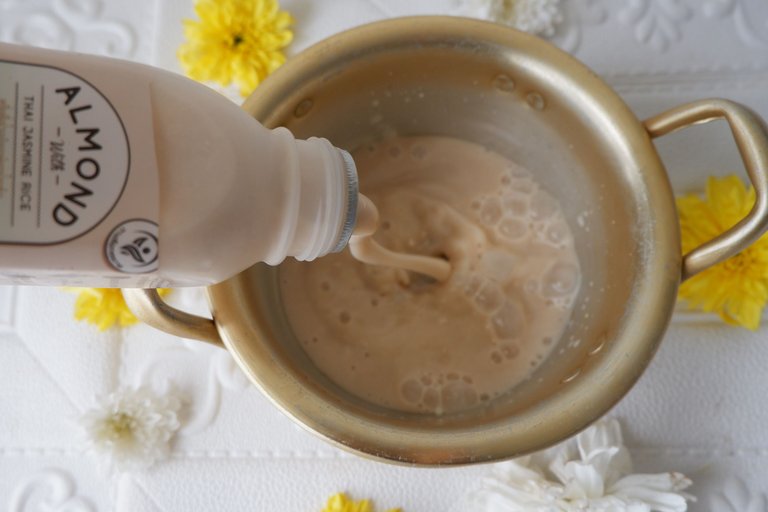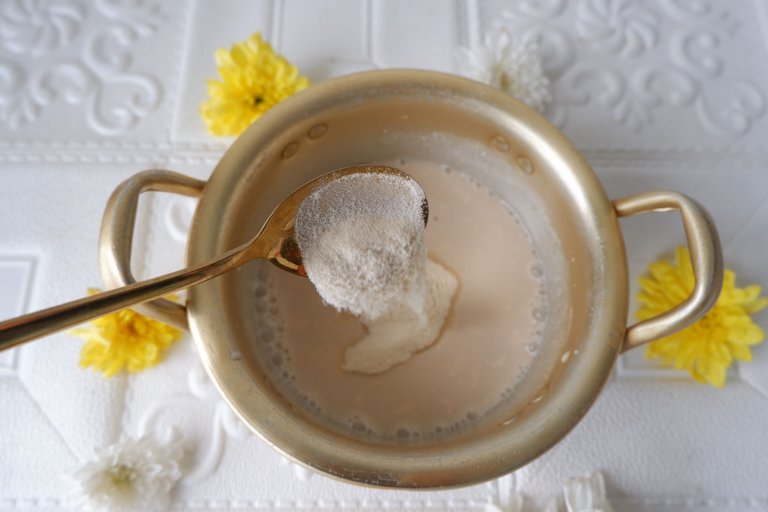 Over medium heat, bring the mixture to a gentle boil and keep stirring frequently to dissolve the agar powder for about 5 minutes. When the mixture comes to a gentle boil, then add the soygurt. Combine until the soygurt didn't have any lump left.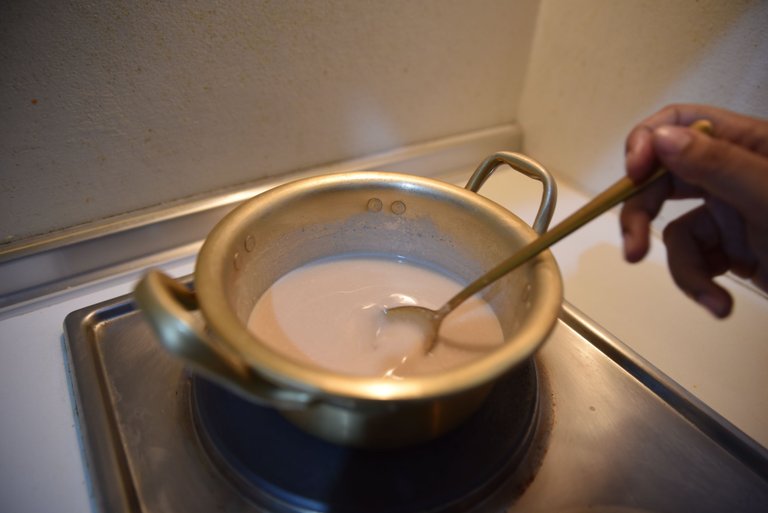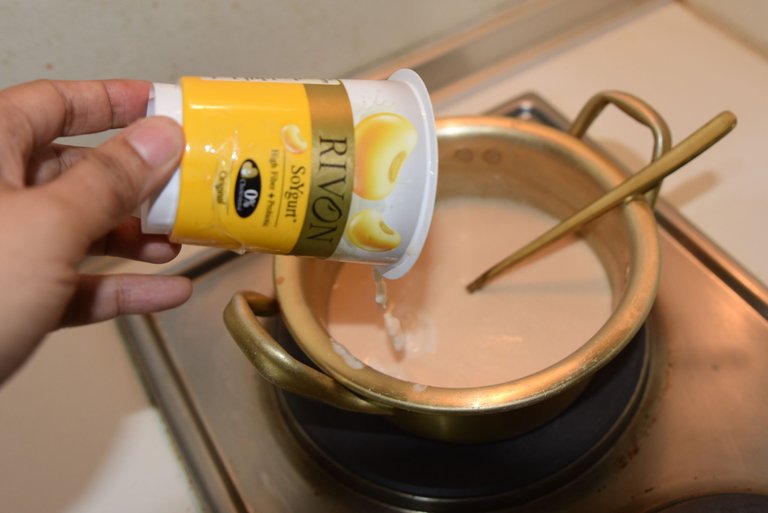 Reduce to low heat but still keep the mixture boiling, add the non-dairy cream and continuously boil for about 5 minutes more. Then remove the pot from the heat. Pour the mixture out via the sifter into a square glass dish for a smooth texture purpose.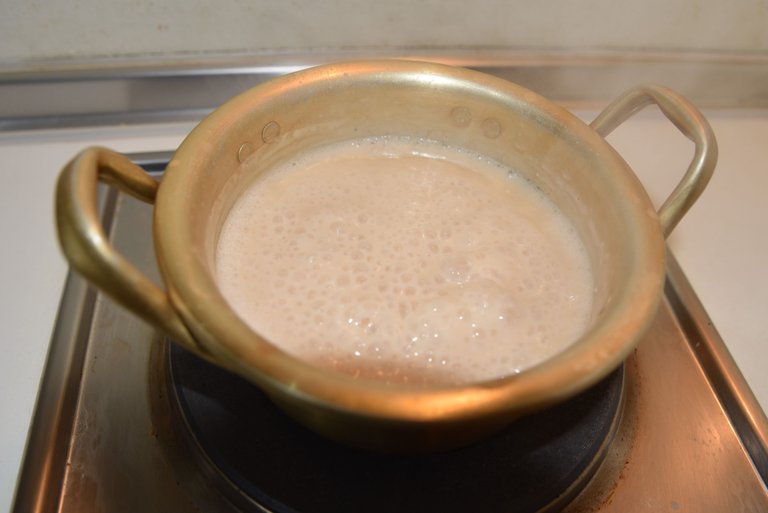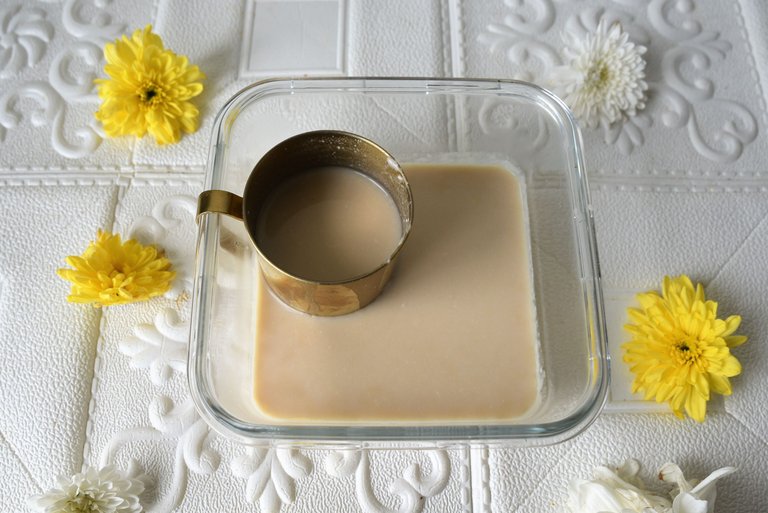 Let rest the almond-soygurt cubes at room temperature until the jelly is cool down, approximately 30 minutes. Then transfer them into the refrigerator and chill for at least 1 hour. Once the almond-soygurt cubes are set, then cut them into bite-sized pieces. Transfer them and lets them set aside in the fridge.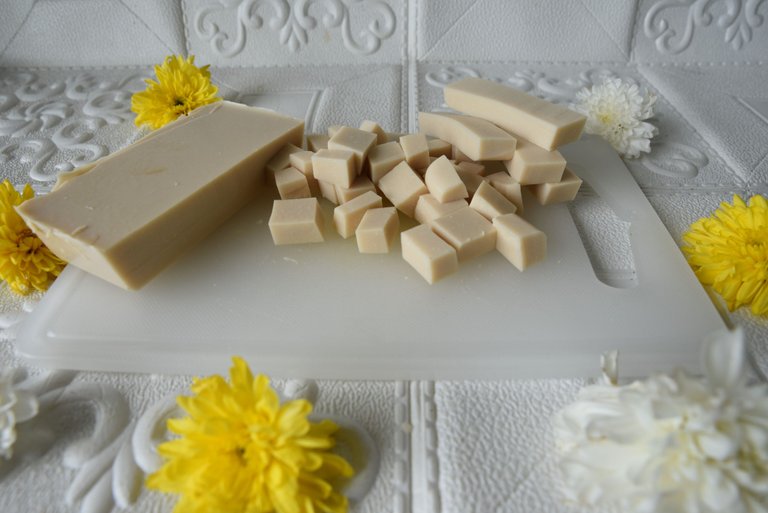 STEP 2 - HOW TO MAKE THE ITALIAN SALAD DRESSING
Add all ingredients like Balsamic Vinegar, Rice Vinegar, Yellow Mustard, Shallot, Red Pepper, Garlic, Dried Chili, Dried Basil, Dried Oregano, Himalayan Pink Salt and Brown Cane Sugar into the long container and using a hand blender and blend the ingredients together until rough smooth.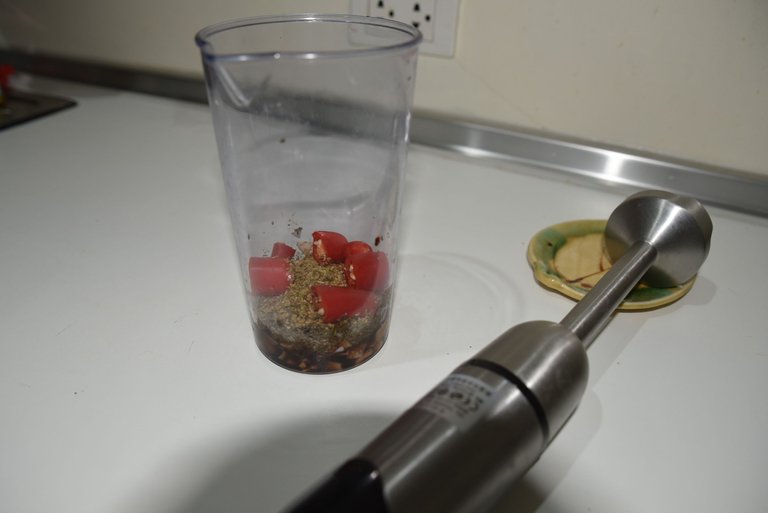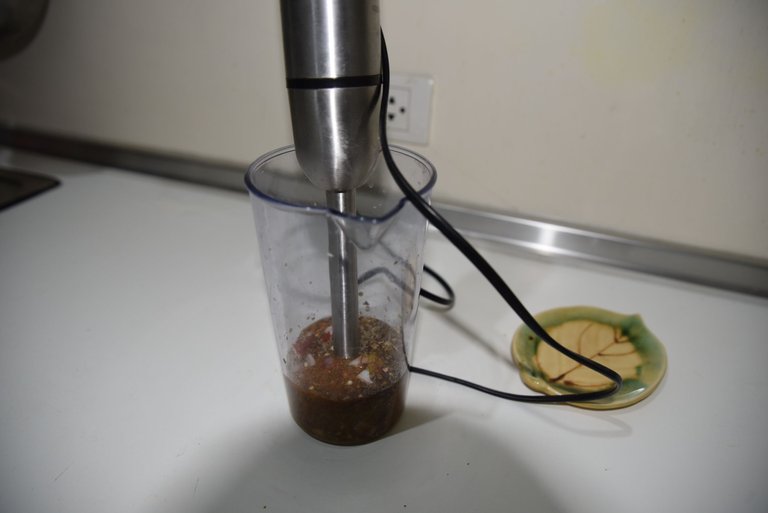 Add in the olive oil and blend until finely smooth and fluffy,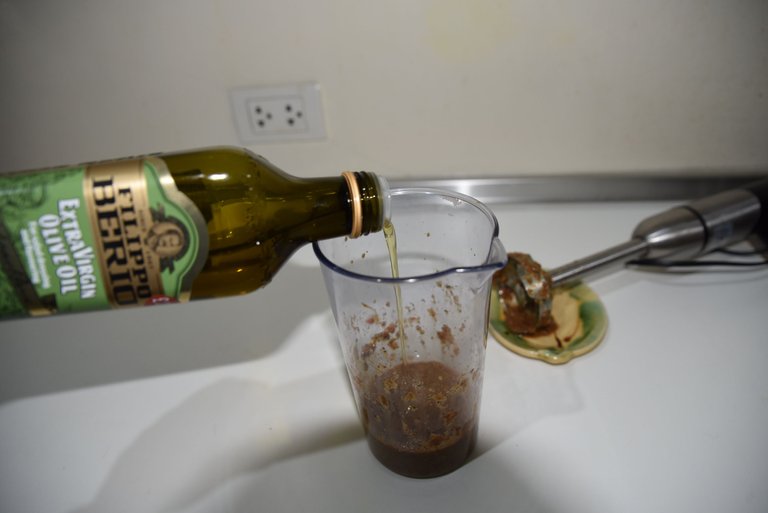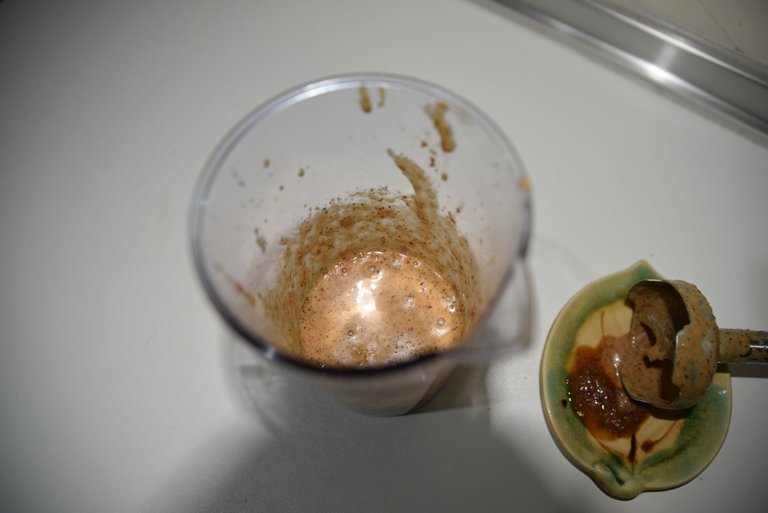 STEP 3 - HOW TO COOK THE PASTA
In a large pot, bring water to a boil. Add in the pasta. Stir in the salt until dissolved. Then stir a few times to prevent the pasta from sticking together. Cook for about 12 minutes following the package directions.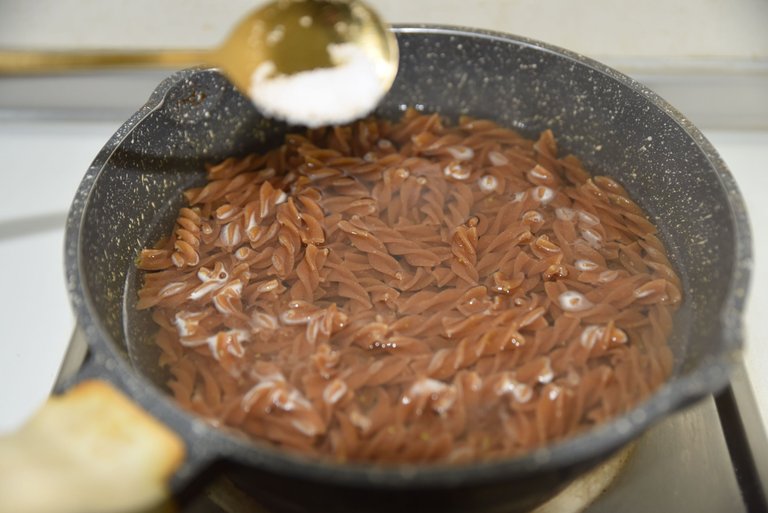 Drain and toss with olive oil and lime juice.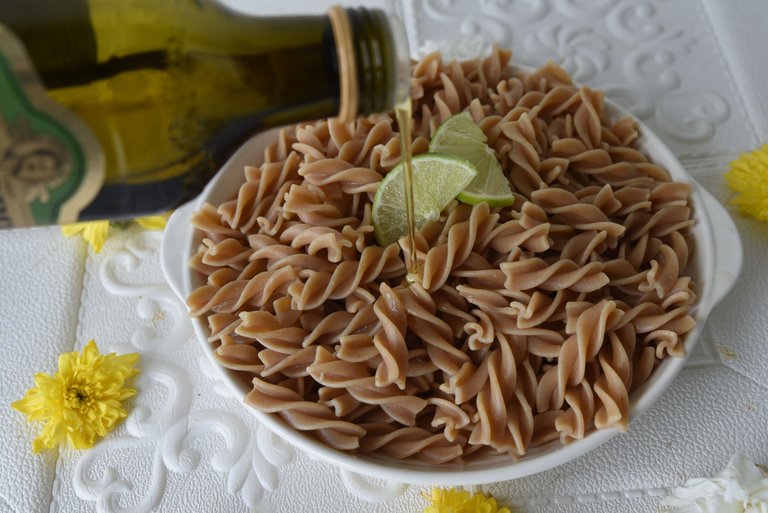 SET THE PASTA AND SALAD DRESSING ASIDE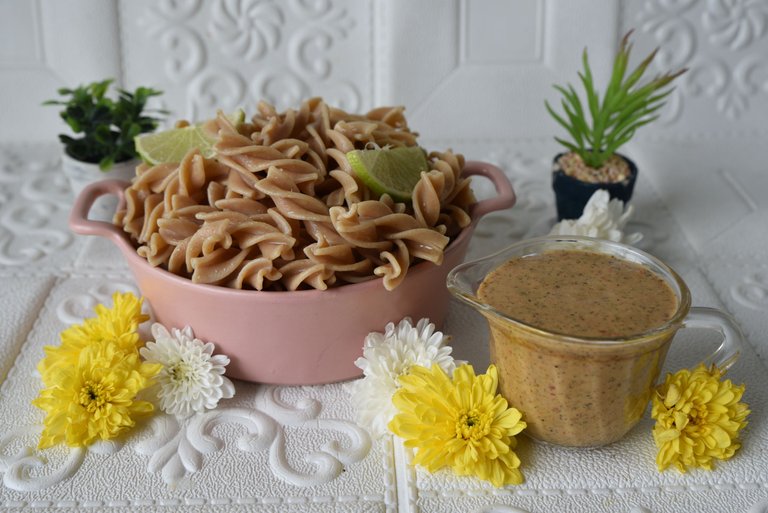 STEP 4 - HOW TO PAN ROASTED PEPPER
Place 3 types of peppers in a dry pan. Heat the pan over medium-high heat on the stovetop. Leave the peppers until they start to char and burn. Then turn to another side for about 5 minutes on each side or until most of the pepper is charred black. Once the peppers are cooked and charred, turn off the heat. Cover with the lid and let the peppers steam in the pan for about 15 minutes more.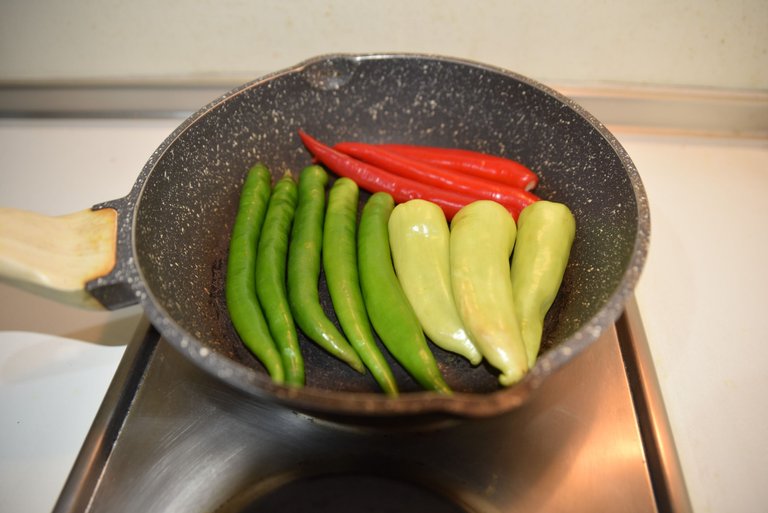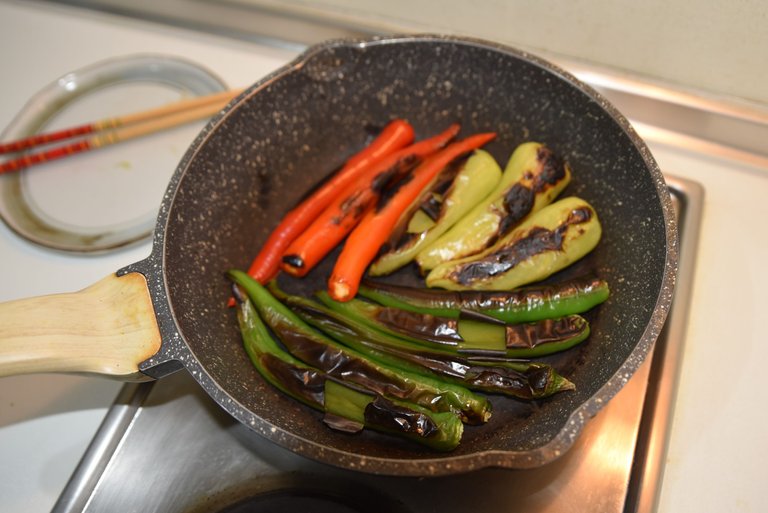 Remove the peppers from the pan into the dish. Peel the skin off with the pepper will peel off super easily. Scrape out the most black and charred as much as possible.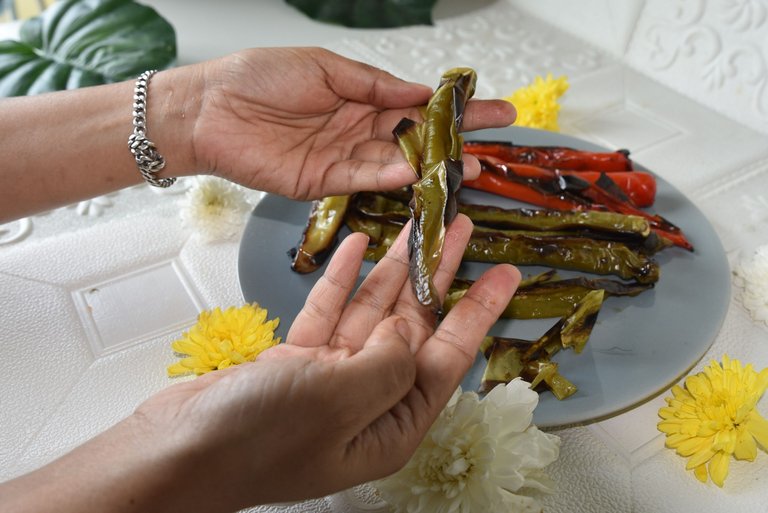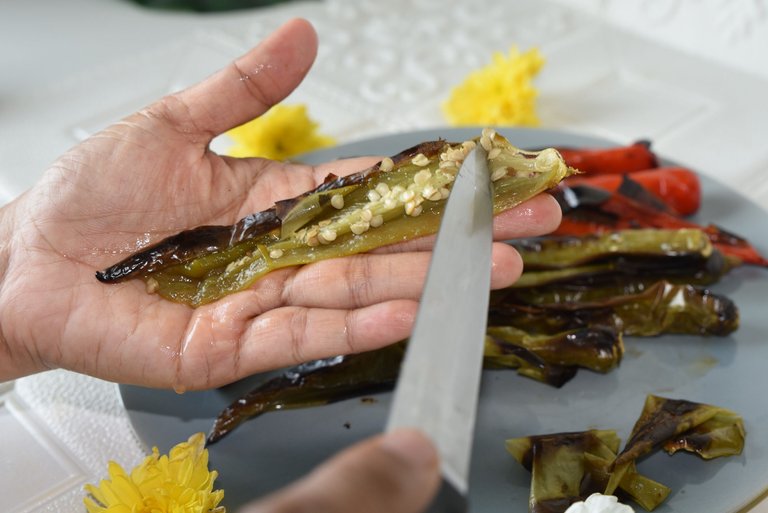 Using the paring knife scrape the tops of the peppers off then remove the seeds away. Once the pepper is seedless, cut the pepper into equal sizes and set the pepper aside.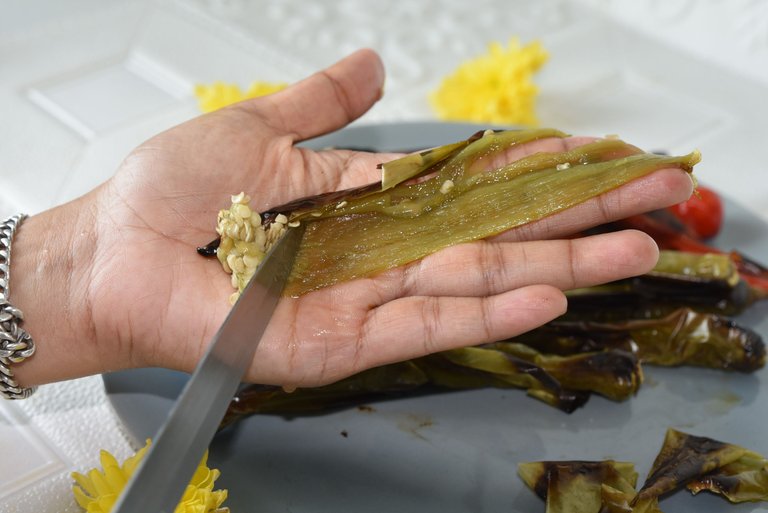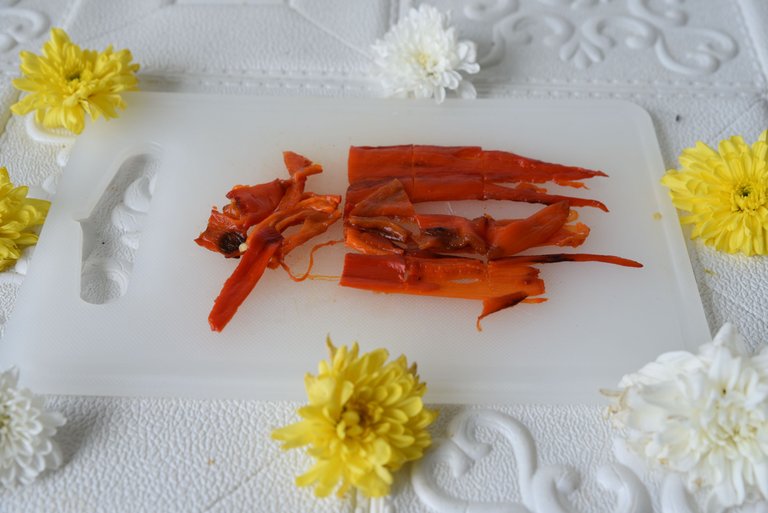 STEP 5 - HOW TO PREPARE THE VEGETABLE FOR MAKING PASTA SALAD
Wash the carrots and broccoli. Cube the carrots and cut the broccoli.
Bring a pan of salted water to a boil. Add the broccoli and carrots to cook until tender for about 2 minutes. Drain the carrots and broccoli, then set them aside.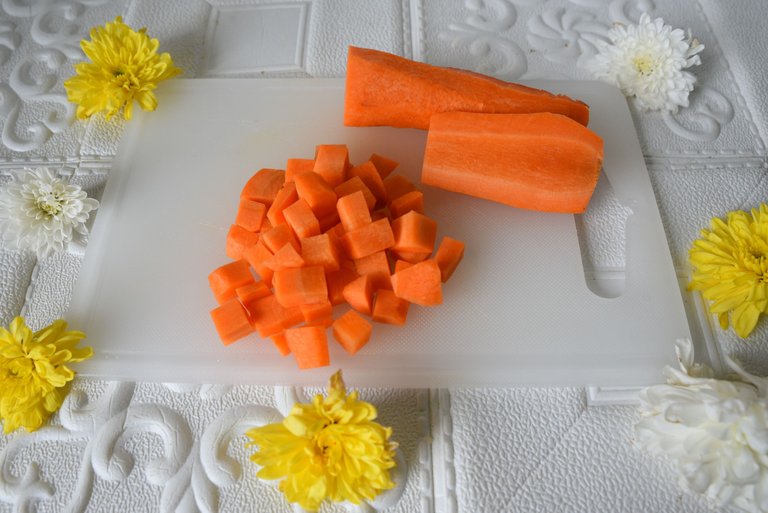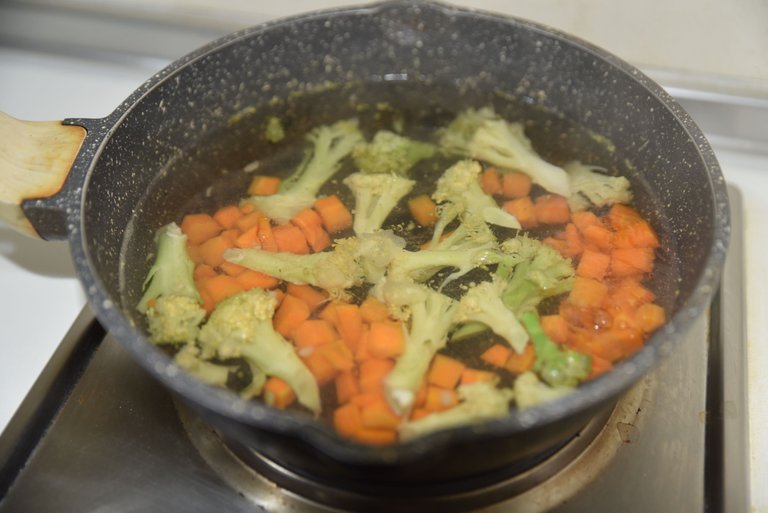 Cut the cherry tomato in half. While dicing the Japanese cucumber into the same equal square size. Set them aside.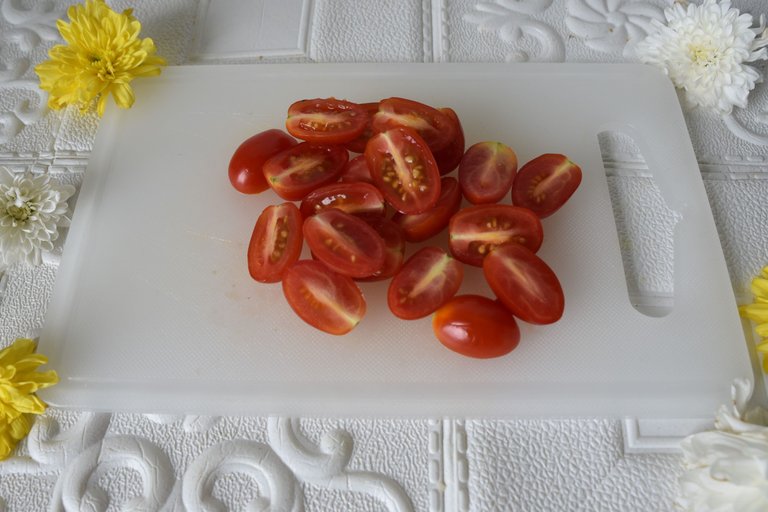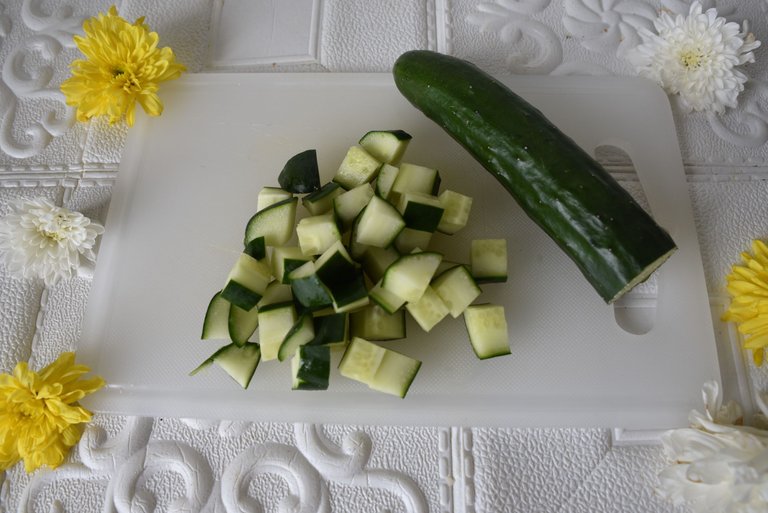 Cut the Gherkins into the bite slices, while dicing the shallot into the small cube. Set them aside.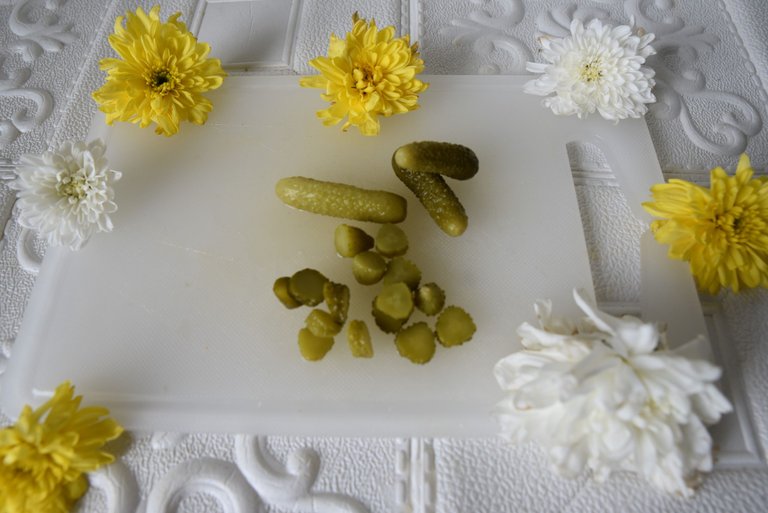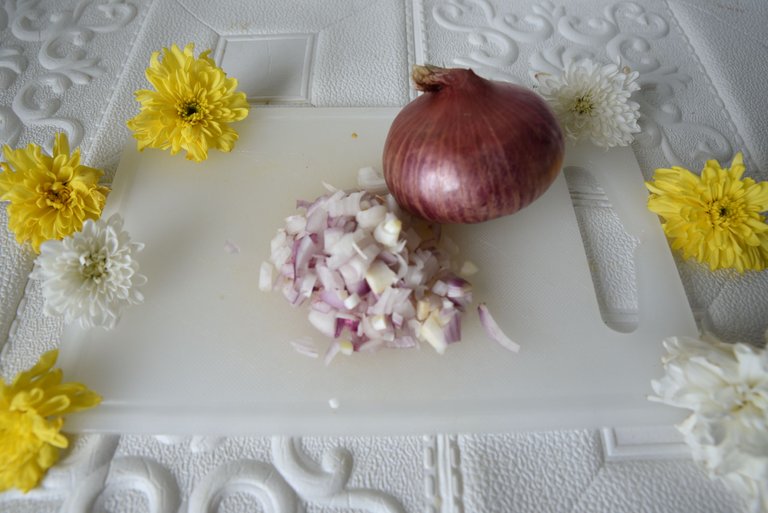 ALL THE VEGGIE AND ALMOND-SOYGURT ARE READY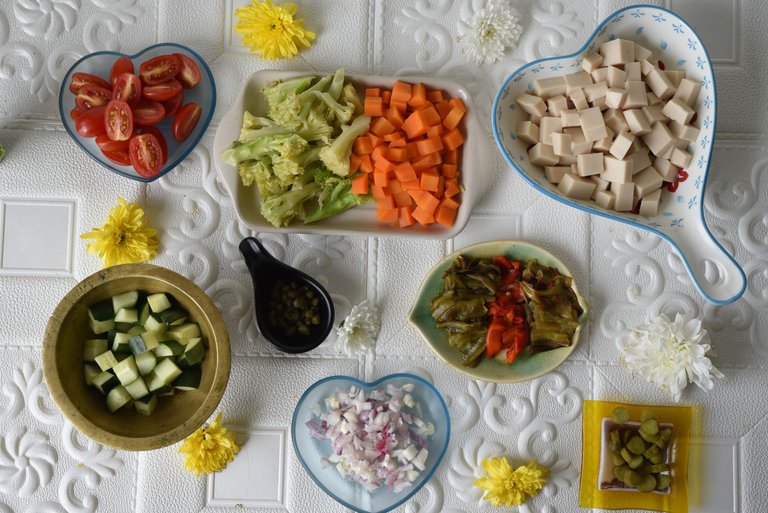 STEP 7 - COMBINE ALL INGREDIENTS ON A LARGE PLATE AND POUR IN THE ITALIAN SALAD DRESSING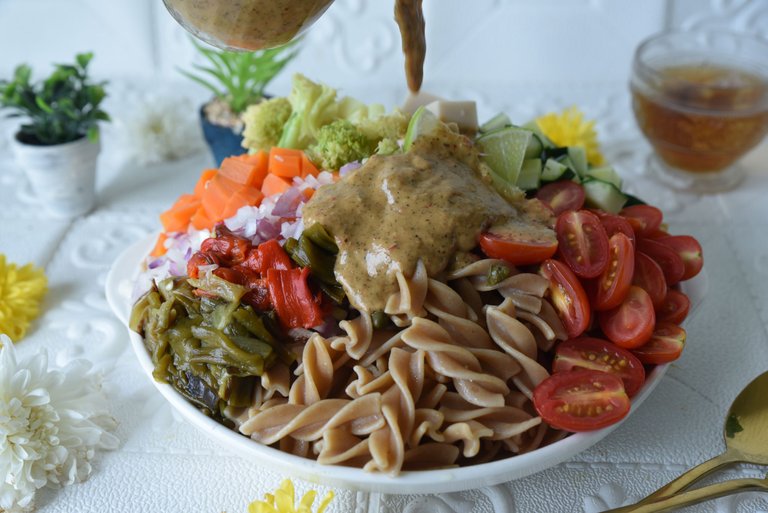 STEP 8 - SERVING
Then toss to coat all ingredients with Italian salad dressing and refrigerate for 1 hour before serving.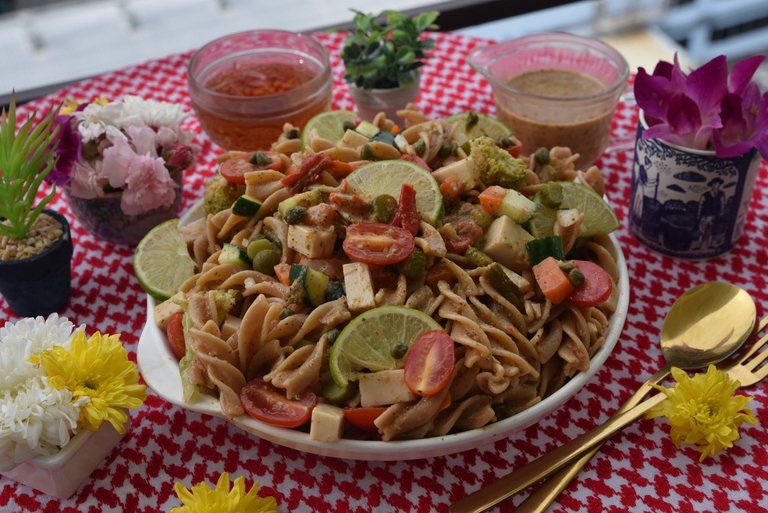 TIPS
Absolutely! This Classic Pasta Salad With Italian Dressing will get more delicious as it sits so possible to keep them for about 3 days or make them one day ahead before serving them as a cozy dinner for a mid-week night by just refrigerating them in a grass-sealed container.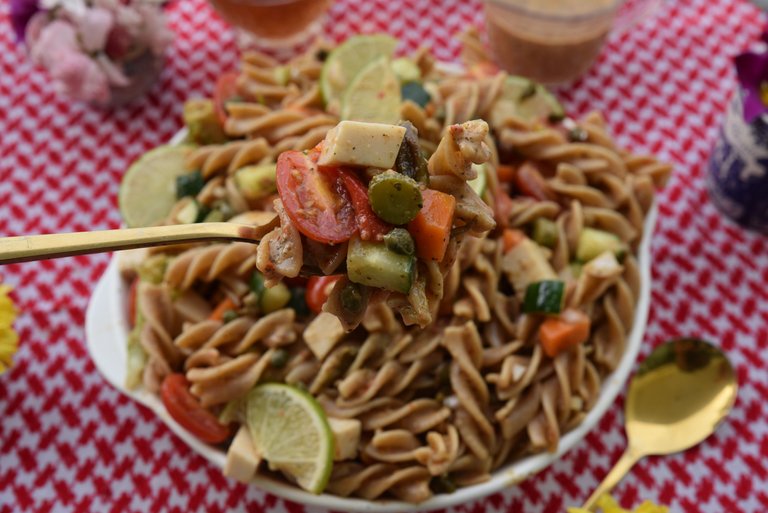 If you are looking for a light meal that is super delicious and healthy, please give this recipe a try. It's easy to prepare and had such great satisfaction.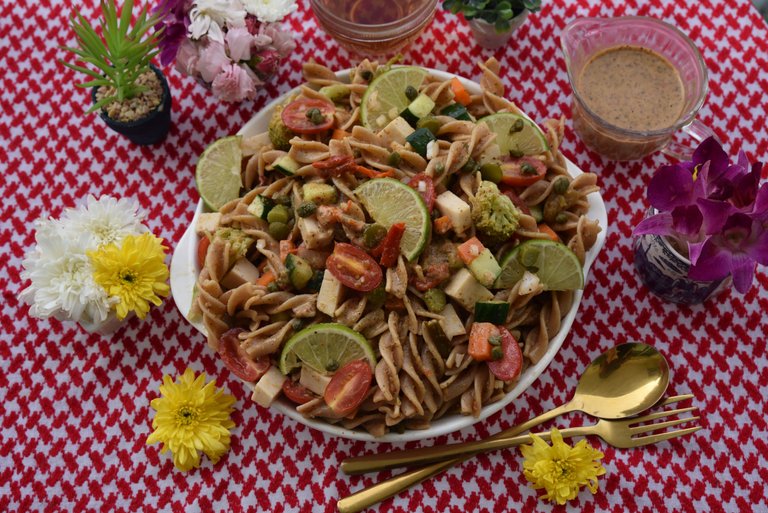 Hope you guys have a great week! 😀🌸🙏