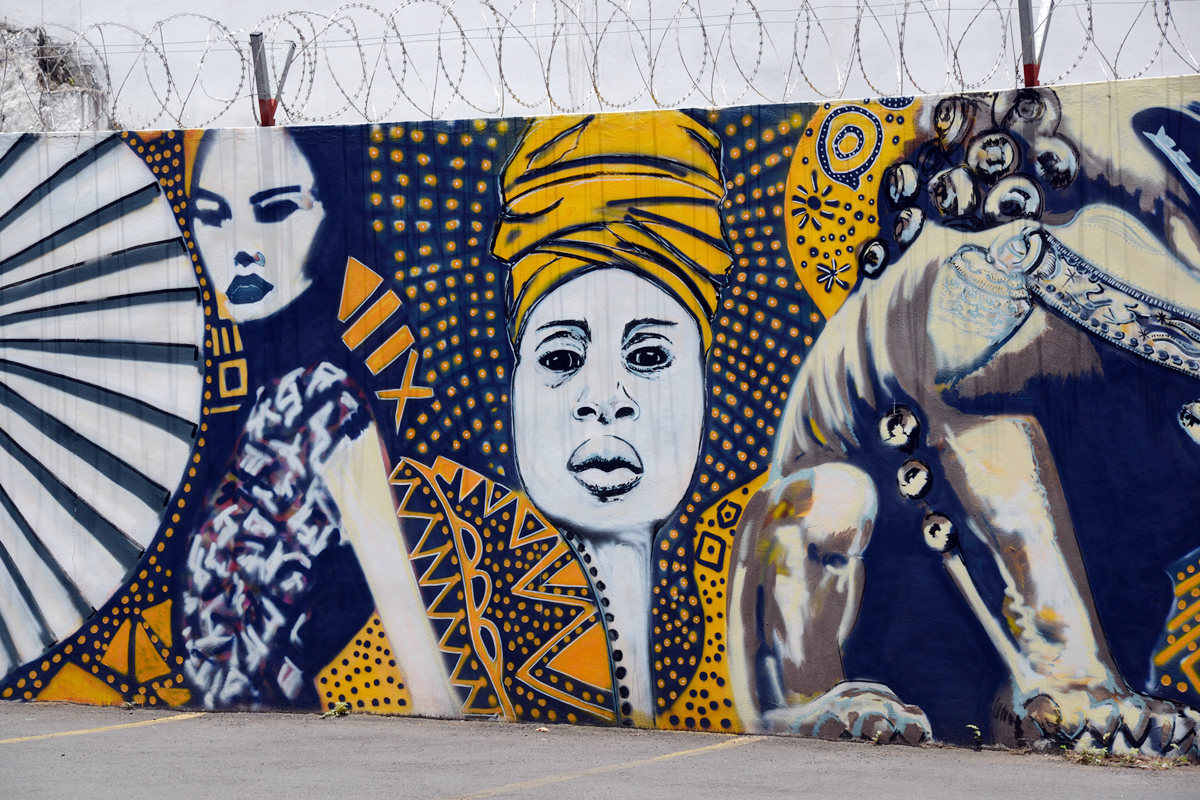 When it comes to posting street art, I am still in Chinatown i Port Louis! Not physically. I'm at home in Norway now. The part of Port Louis that has received the most news when it comes to street art in the last year is Chinatown. So much has happenend since last time. Chinatown is so small, but there is so many murals in just one street. This is found on the corner of Dr.Sun Yat Sen street ( previous post was from Dr.Sun Yat Sen Street) and Royal Rd. It's a private parking.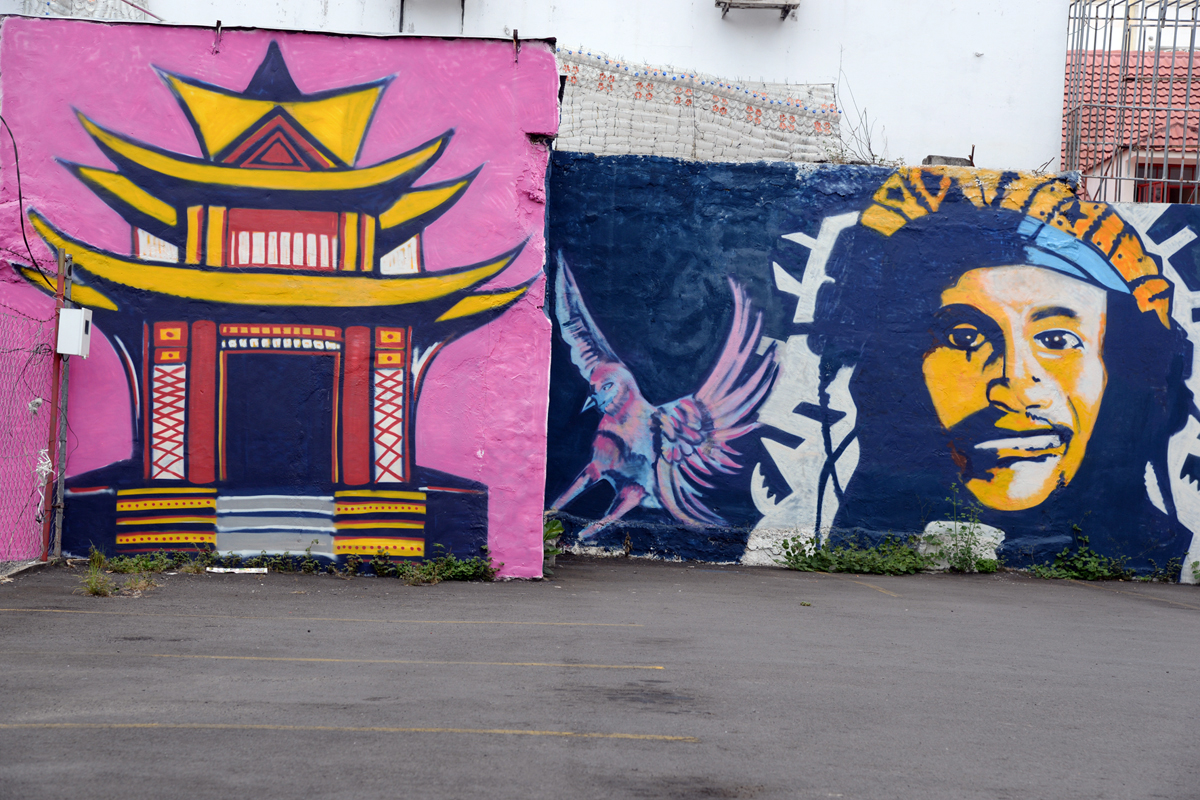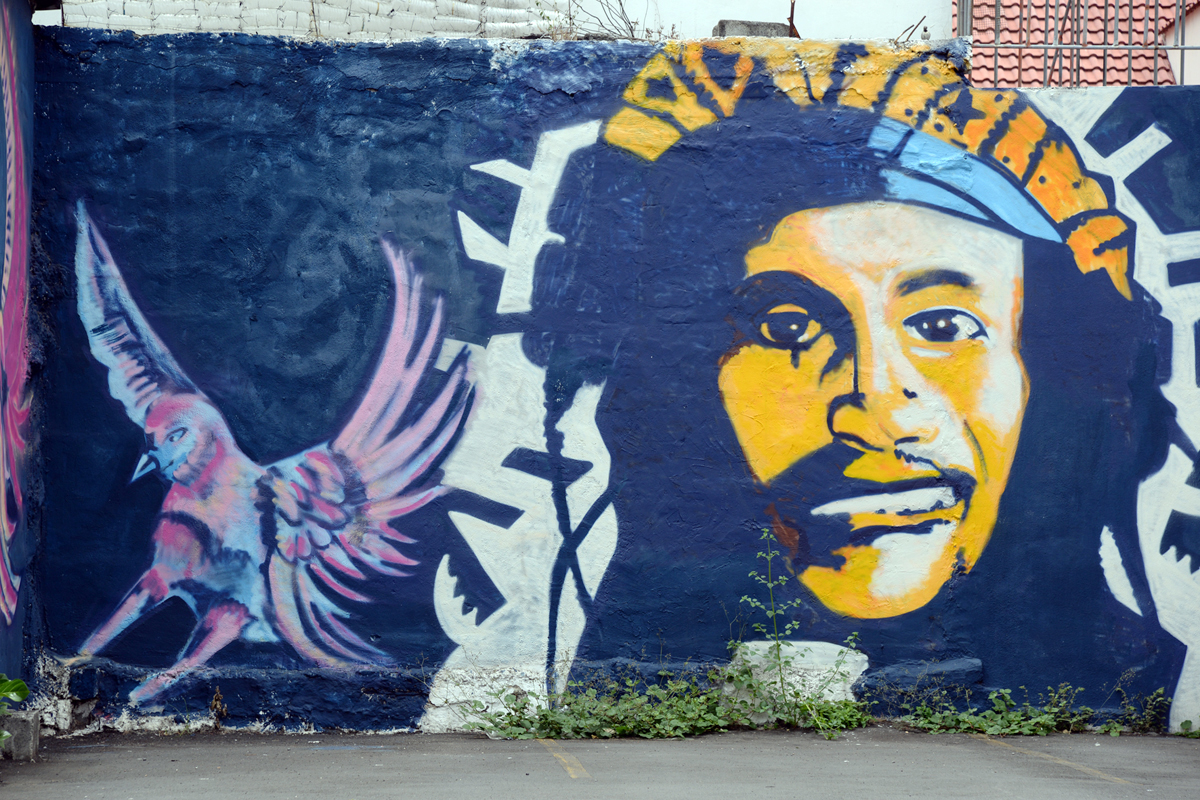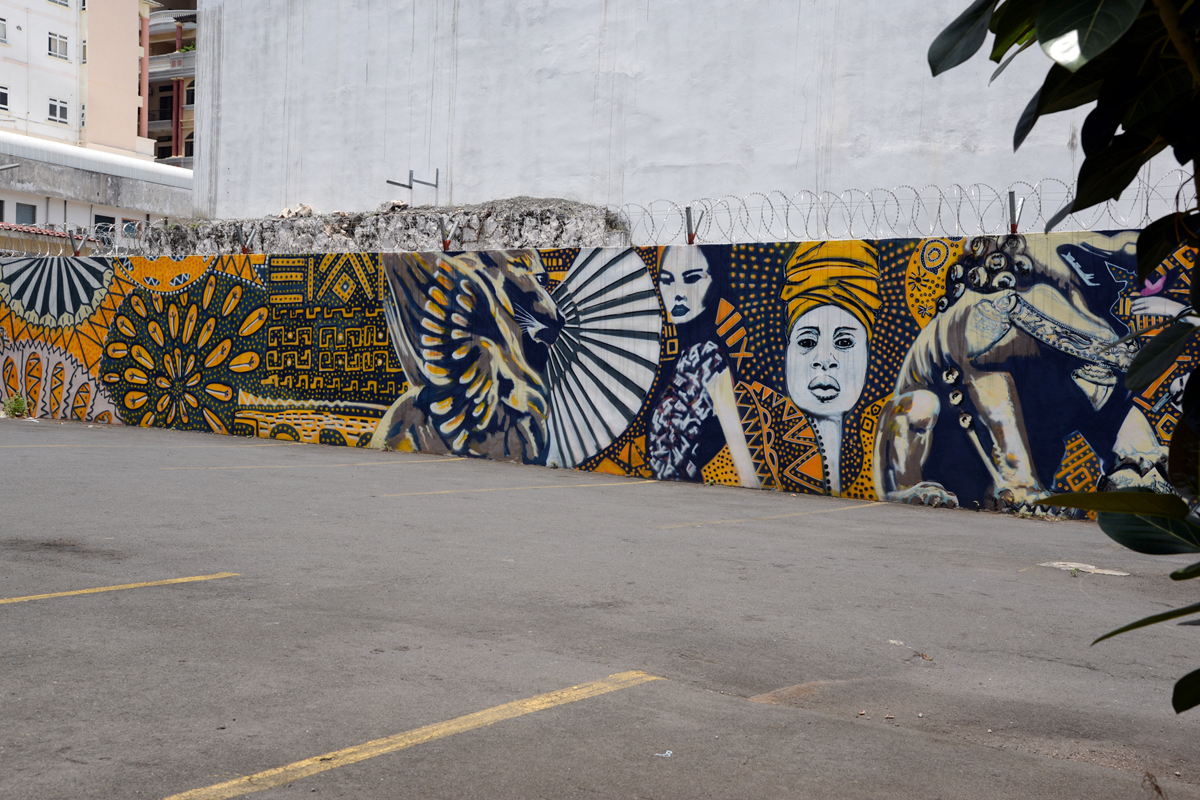 When I was in Chinatown a few days after arriving Mauritius, it was on a week day. There were lots of parked cars making it quite impossible to se the paintings. I thought I should be smart and go back on a sunday. The good thing was that there were no parked cars. But the gate was closed. I had to look at the paintings through the fence! I was lucky to find a couple of broken parts, big enough for my camera lense.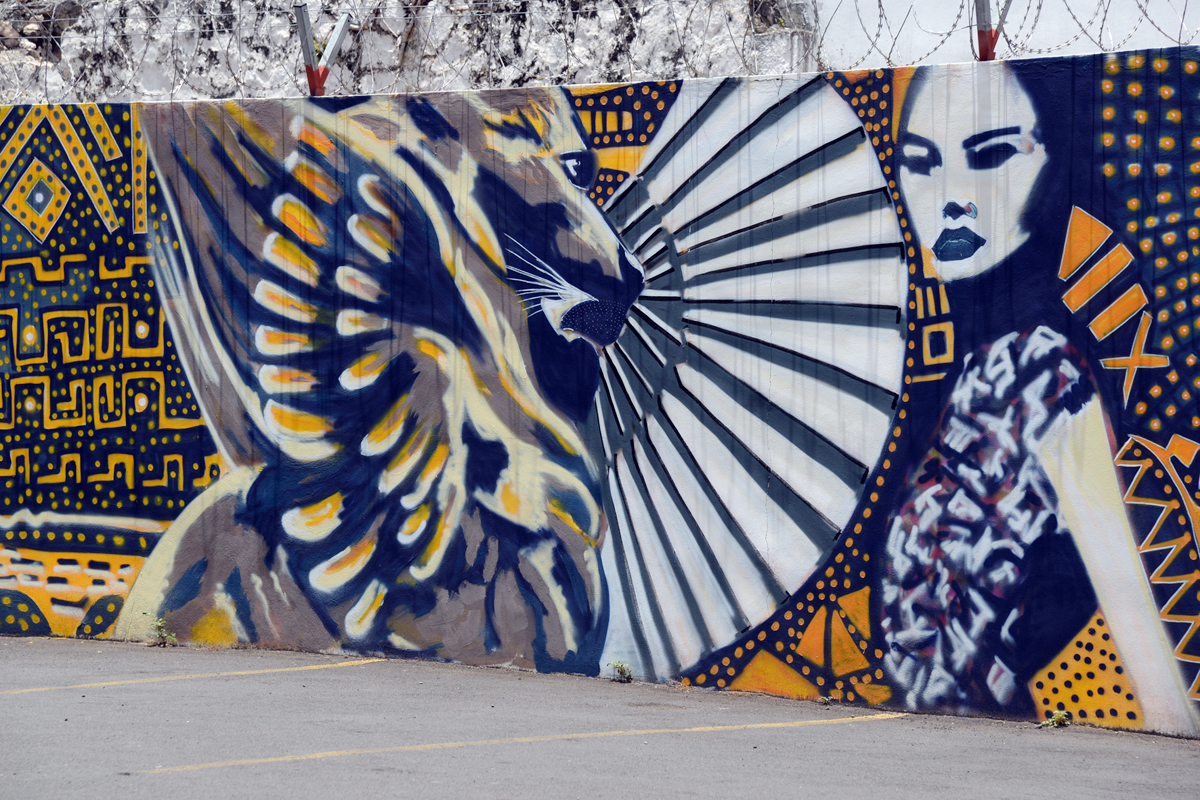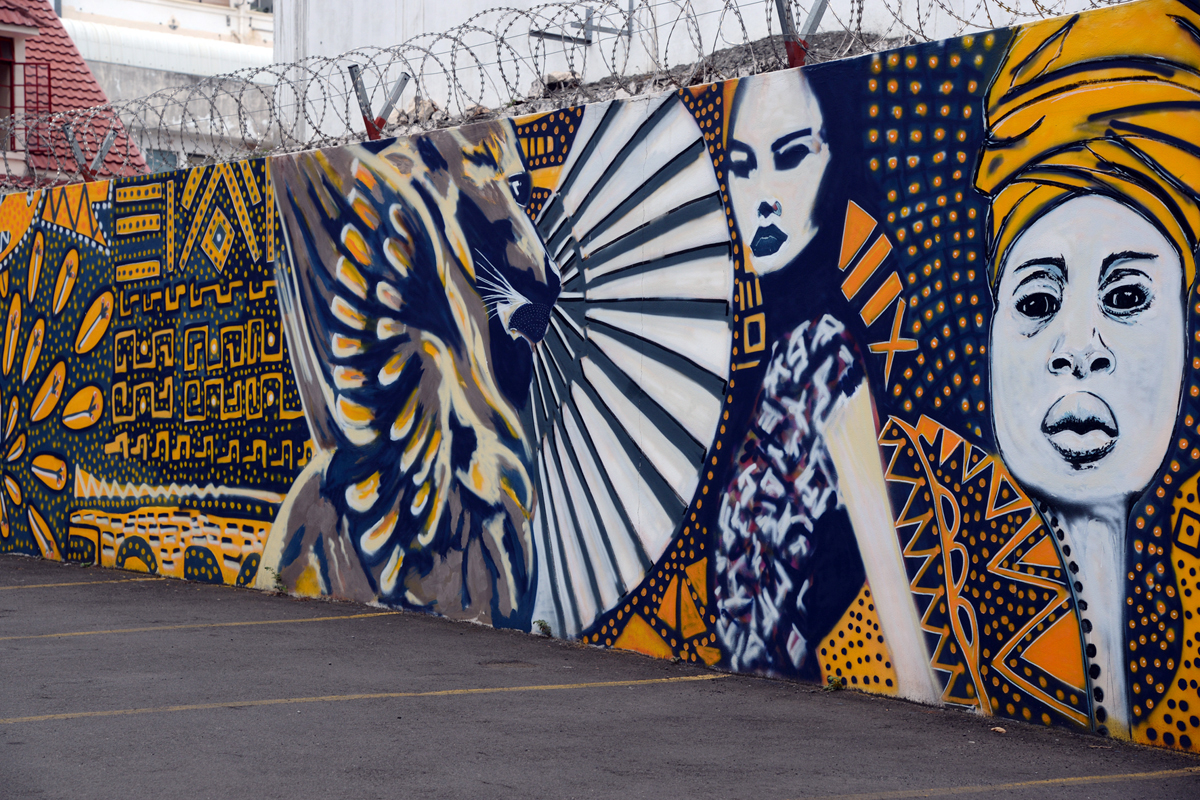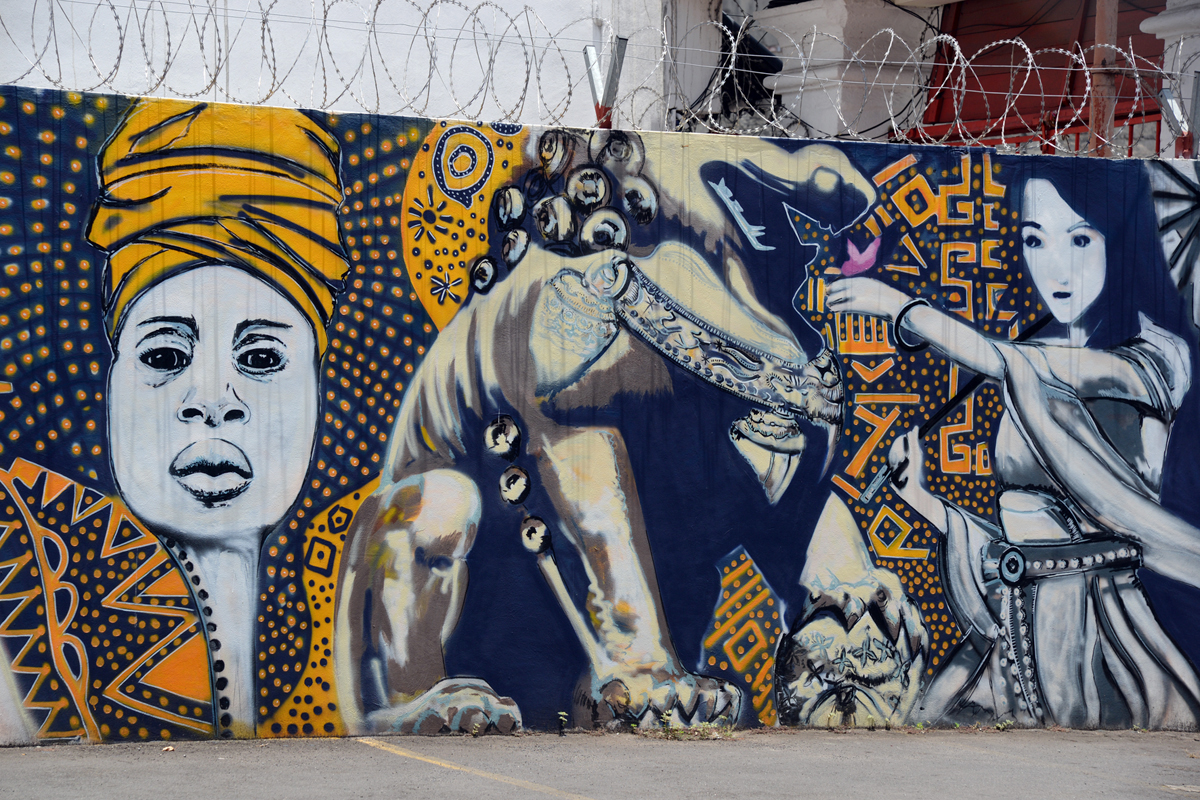 This large mural is a mix of Asia and Africa. Beautifully painted by David Lagesse /
@davidlagesse
. On Instagram, I saw that he writes it is done with acrylic paint and has a size of 17 m.x 2.2. That might not be so easy to get an idea of the size without the cars. For more of this work check:
https://www.instagram.com/davidlagesse/
You like street art? Join our street art contest ->
CCC's Street Art Contest #70 | 100% Liquid Payout as Prize Pool & Winners of #69
Please do follow if you want to keep up with my next street art. Any upvotes or reblogs are hugely appreciated!
Latest street art post, check out :
STREET ART #107 – Dr. Sun Yat Sen street in Port Louis (Mauritius)
U.J
Kristiansand, Norway
All the photoes are mine, Ulla Jensen (flickr, Instagram and facebook)
[//]:# (!pinmapple -20.160972 lat 57.507677 long STREET ART #108 – Asian / African fusion in Port Louis (Mauritius) d3scr)
Read about us? // Main page!
Latest content: Travel, Art, Article, Poetry