Hello Dark Mazes, Wood Nymphs, and Grey Wizards Of Splinterlands. From a land far far away, We bring you news of a 'Bout' so tricky that even the mightiest untamed summoners fear to call upon their legendary heroes once they are in the arena. It's a contest unlike any other ever seen before. Because, once you enter, there is no going back.
We will test your agility, endurance, your skills, and your writing abilities all at once. To get your hands on the prizes, at the very last stage, you have to impress our Night Elder, @azircon Dada.
No leveled up Gold Mimosa, or Yodin Zaku will save you when you come face to face with our mighty Night Elder. So, start honing your Splinterlands skills right away, as it is the only thing that will save you from his wrath. :V

On a more serious note, we are very excited to announce our second writing contest with a twist. This is a contest solely for the folks of splinterlands. The participants have to write about particular topics only about the game that will be preselected by us.
So, Without any farther adieu, We present to you, Splinterland Quidditch- Year One's Topic.
---
Topic: How Do You Win On a 12 Mana Battle Using Any Splinter Of Your Choice?
---
If you are still not clear about the concept of the contest, just carefully read the following explanation written bellow.
---
In-Depth Trivia:
For example, lets imagine a scenario where you are trying to complete your quest for the day, and at the very end, its a 12 Mana limit game. Now, You have to write about that.
You can use any splinter, any type of card, and any set of battle rules to explain it.
Another thing you have to remember is that when you write the entry, you have to thoroughly describe why your strategy is the best-suited one and against which line-up and ruleset, it might fail.
You can add in-game imagery or footage played by yourself too to explain it.
Lets say, you can use Kron The Undying from Earth Splinter in such a battle, and you will have a high success rate at winning. Here is a post link as an example.
But, in the posts first comment, our dev @reazuliqbal explained how this lineup too can be beaten by a monster with stun ability as a tank. In your entry, you have to explain it like that, the pros and cons of your strategy, as shown above.
Do not use this exact lineup as your entry tho. It will cause an automatic disqualification.
If you still have any queries about the contest, just drop a comment, and we will solve it.
---
All the details and conditions of the contest are as follows.
---
Winners and prizes:
This contest will have 5 winners and 50 HIVE+5000 DEC in prizes. They will be distributed as follows.
First Place- 25 HIVE.

Second Place- 15 HIVE.

Third Place- 10 HIVE.

Fourth and Fifth Place- 2500 DEC each.
---
Terms and Conditions:
The entries should be written only in English.

The post should contain at least 350 words.

Only the first entry will be counted as valid. And do not use the tags and the title more than once.

Multiple posting is extremely discouraged.

The title of the post should include "Splinterlands Quidditch[A 12 Mana Game]". For example, "Splinterlands Quidditch[A 12 Mana Game][Your Title Here]".

Use both #BDCS #BDCcontest among your tags.

Put a comment with the link of your entry below.

Submission is due within Friday 10:00 AM GMT+6. Entries will not be accepted after 10:00 AM.
---
Evaluation Process:
Failure to follow any of the conditions as mentioned above will cause an automatic disqualification.

Please refrain from using vulgar words and stick to the topic.

@Azircon will be evaluating the entries.

There will be Five Winners, 1st place-25 HIVE, 2nd place-15 HIVE, 3rd place-10 HIVE, 4th Place and 5th place-2500 DEC each.

The winners will be announced in our weekly voice meeting next Friday 10 PM GMT +6.
---
If you have any questions regarding the contest, feel free to ask ZayedSakib#0458, Linco#6742, or head over to our community Discord and drop your queries there. Somebody will always be there to answer your questions.
---
Support us by voting as a Hive Witness and/or by delegating Hive Power.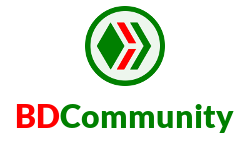 JOIN US ON