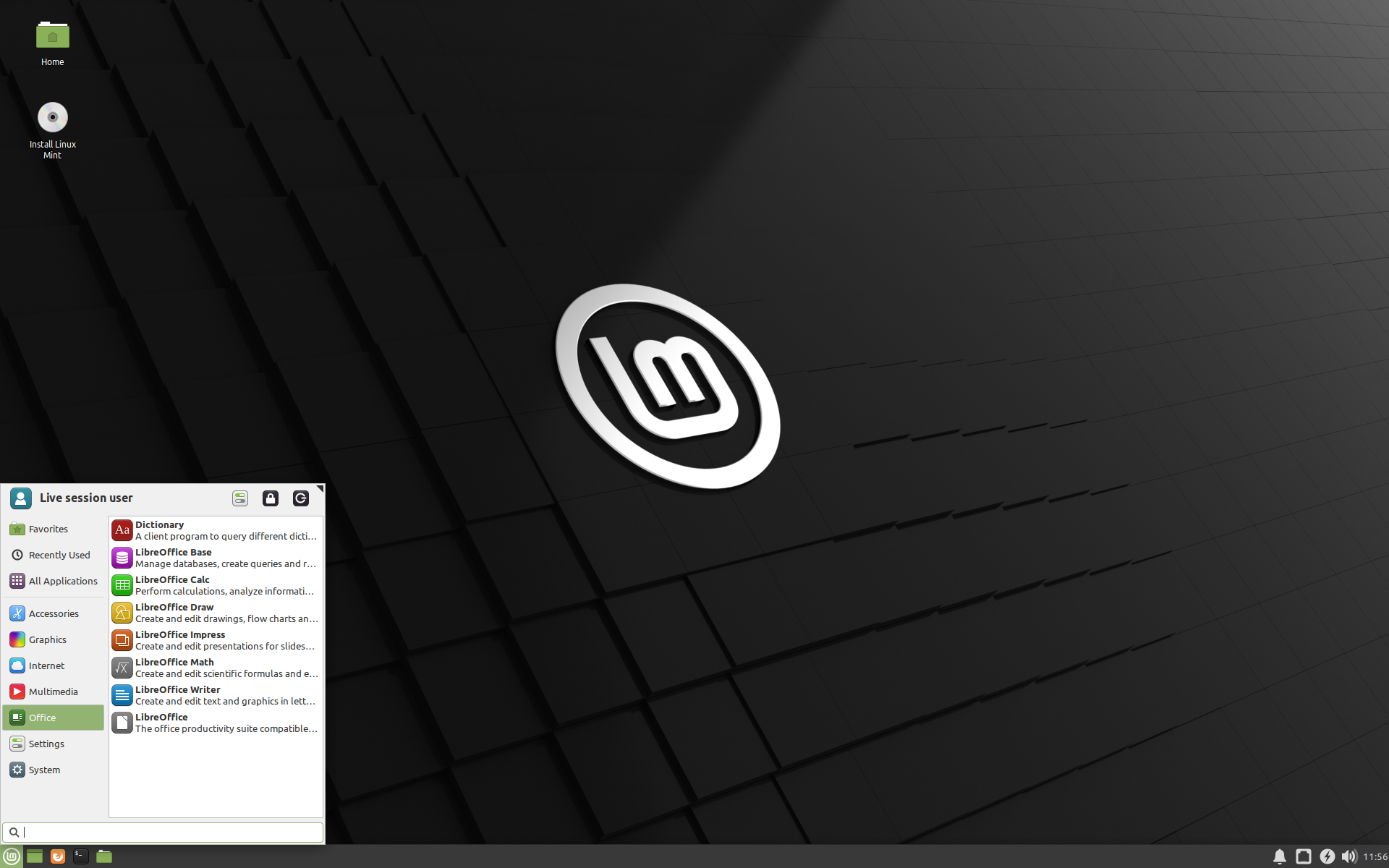 Linux Mint 20 Ulyana Xfce Edition.
Comenzamos a desandar el largo camino que nos conduce a Linux. Y lo hacemos partiendo de una de las distribuciones más llamativas y de crecimiento más explosivo de los últimos años: Linux Mint.
Cada nuevo lanzamiento de cualquier distribución Linux popular tiene por lo general a numerosos fanáticos esperando con ansias el debut definitivo del software.
Sin embargo, en el caso de Linux Mint , que tendrá soporte hasta abril del 2013, dicha anticipación puede haber superado cualquier récord anterior si tomamos en cuenta los niveles de ansiedad despertados en los usuarios.
Los fanáticos del software libre vienen buscando hace tiempo una respuesta a los entornos controversiales de escritorio que se ven más y más en otros sistemas operativos.
Entre sus nuevas funciones, la más notoria es su estategia de escritorios híbridos, que incluye a GNOME 3, un derivado de GNOME 2, y un software adicional que pretende ayudar gradualmente al usuario a adaptarse a GNOME 3.
Y han encontrado la respuesta (al menos muchos de ellos) en Linux Mint cuya última versión estable publicada hace pocos días, exactamente el 29 de junio de 2020, es Linux Mint 20 "Ulyana" para los entornos XFCE, Cinnamon y MATE del cual hablamos oportunamnete en un artículo anterior.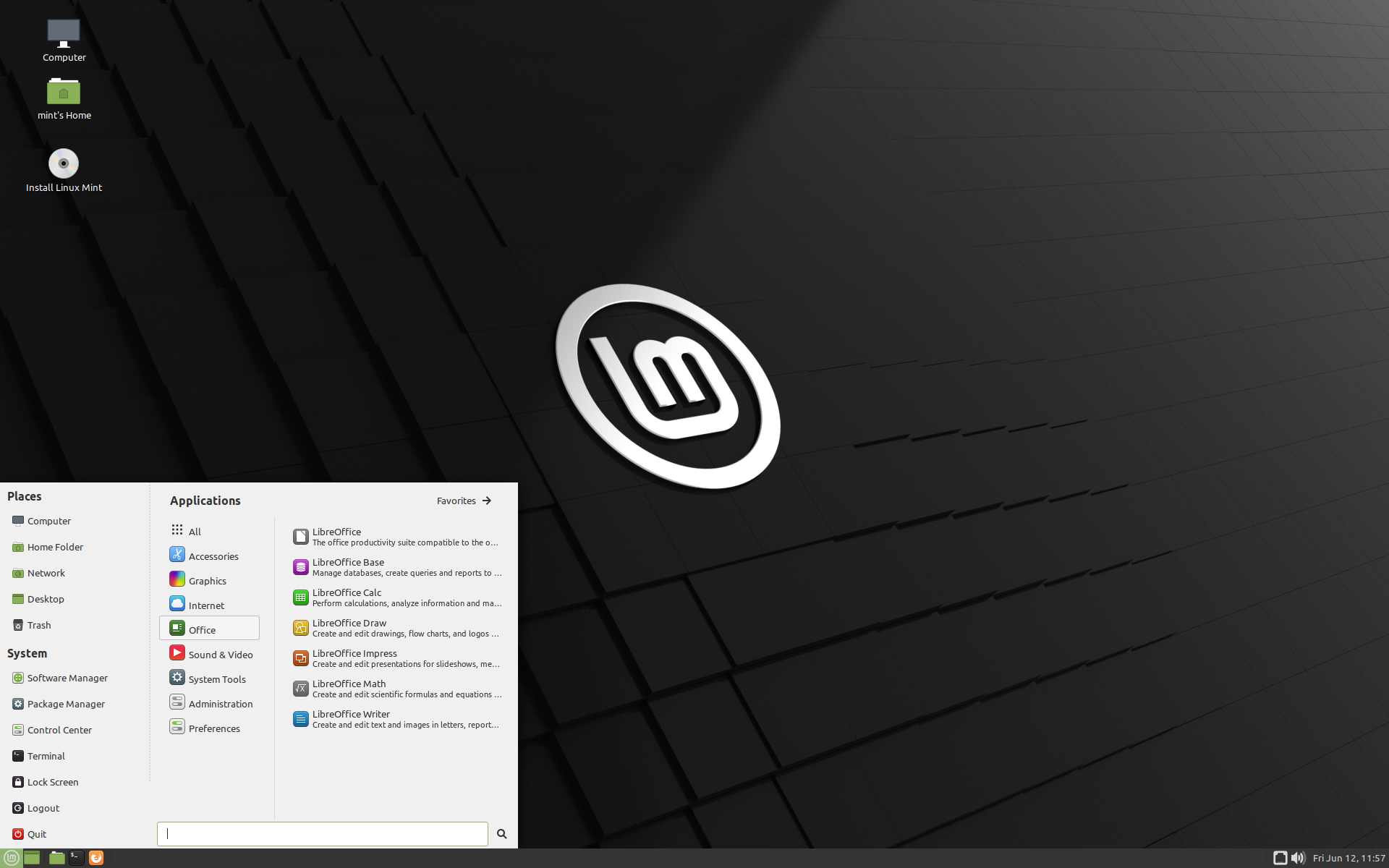 Linux Mint 20 Ulyana MATE Edition
We begin to retrace the long path that leads us to Linux. And we do it starting from one of the most striking and most explosive growth distributions in recent years: Linux Mint.
Each new release of any popular Linux distribution usually has numerous fans looking forward to the software's final debut.
Free software fans have long been searching for an answer to the controversial desktop environments seen more and more in other operating systems.
And they have found the answer (at least many of them) in Linux Mint whose latest stable version released a few days ago, exactly on June 29, 2020, is Linux Mint 20 "Ulyana" for XFCE environments, Cinnamon and MATE which we discussed opportunely in a previous article.

5 razones válidas para elegir Linux Mint.
Hay muchas más adiciones dignas de mención en Linux además, y de verdad valdría la pena echarle una mirada a esta distribución.
¿Listos para un repaso?
Aquí les dejo algunas de las más destacadas entre lo que podemos encontrar.
5 valid reasons to choose Linux Mint.
There are many more noteworthy additions in Linux as well, and it really would be worth taking a look at this distribution.
Ready for a review?
Here are some of the most outstanding among what we can find.

1. El usuario es todo.
Linux Mint fue lanzado en 2006, y tiene una muy buena reputación por su facilidad de uso.
Una variedad de herramientas gráficas le brindan a este software, impulsado por la comunidad, una dosis de usabilidad extra, mientras que la inclusión de numerosos códecs multimedia mejora su compatibilidad de hardware.
El objetivo de Mint es ofrecer "una experiencia no-convencional más completa" que otras distribuciones, de acuerdo al mismo proyecto.
1. The user is everything
Linux Mint was released in 2006, and it has a very good reputation for its ease of use.
A variety of graphics tools give this community-driven software an extra dose of usability, while the inclusion of numerous multimedia codecs improves its hardware compatibility.
Mint's goal is to offer "a more complete unconventional experience" than other distributions, according to the same project.

2. Una mano amiga.
Quizá el mejor ejemplo del enfoque de Mint en los usuarios para este nuevo lanzamiento es que, mientra que el equipo de Linux Mint ha optado por utilizar el controvertido entorno de escritorio GNOME 3, no se lo imponen a los usuarios desde el comienzo.
En cambio, hay incorporado una capa adicional, llamada MGSE, o Mint GNOME Shell Extensions, que busca ayudar a aquellos que quieren adoptar GNOME 3 a asimliarlo gradualmente. Al elegir componentes MGSE, los usuarios pueden personalizar y ajustar el escritorio que están usando.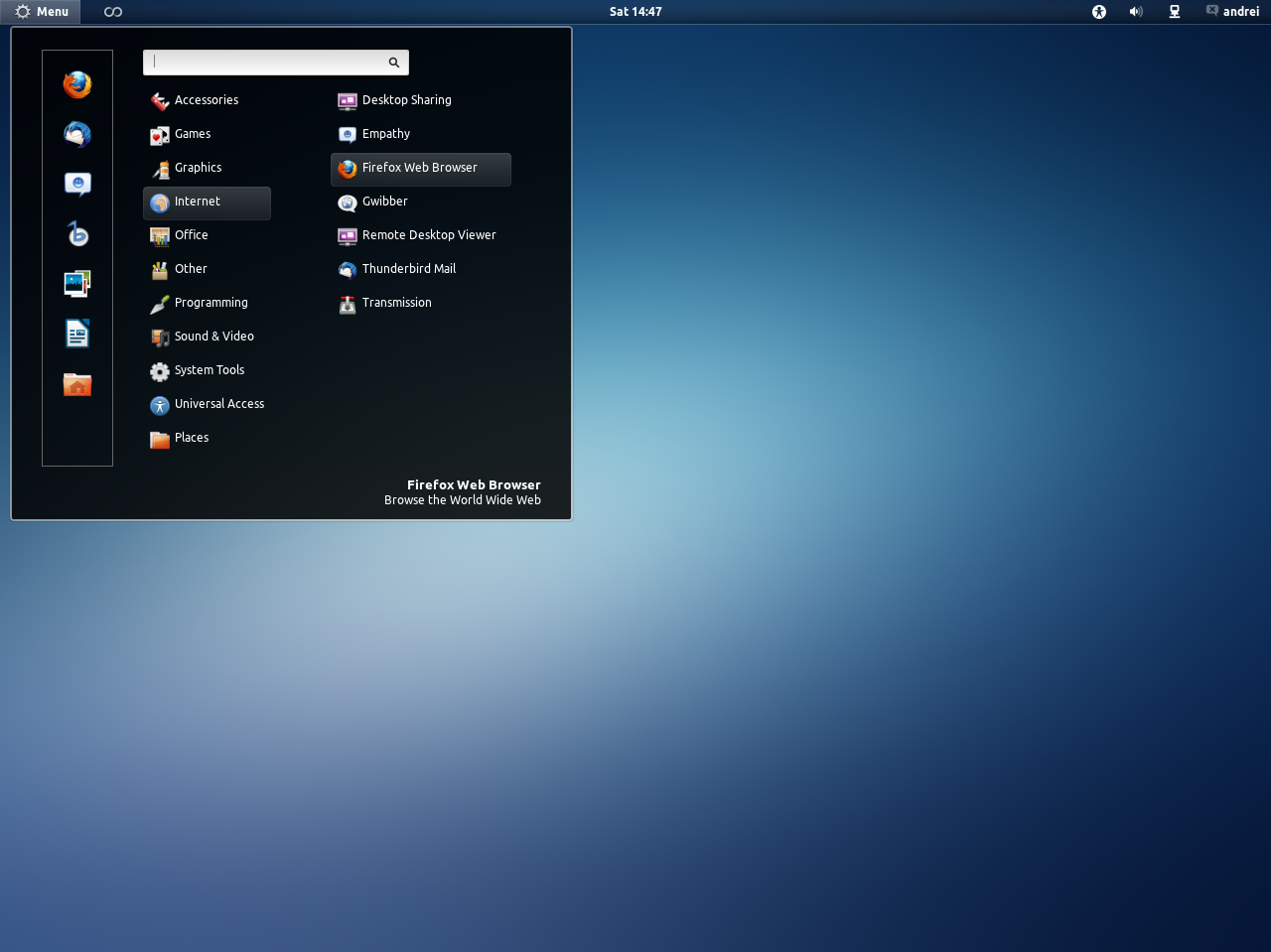 MGSE es el nuevo escritorio que propone Linux Mint.
2. A helping hand.
Perhaps the best example of Mint's focus on users for this new release is that, while the Linux Mint team has chosen to use the controversial GNOME 3 desktop environment, they are not imposing it on users from the start.
Instead, there is a built-in additional layer, called MGSE, or Mint GNOME Shell Extensions, which seeks to help those who want to adopt GNOME 3 to gradually assimilate. By choosing MGSE components, users can customize and adjust the desktop they are using.

3. Un motor de búsqueda correcto.
En lugar de usar Google o algún otro motor de búsquedas reconocido en la red, Linux Mint se ha asociado con DuckDuckGo, elaborado sobre software open-source y repleto de funciones.
Ahora DuckDuckGo aparece por defecto en Mint y es especialmente distintivo por el hecho de que no rastrea a sus usuarios: No recolecta, comparte o usa información personal para personalizar los resultados de búsqueda de los individuos.
Con DuckDuckGo, todos aquellos que buscan un elemento en particular obtendrán los mismos resultados. Claro, si tienes un buscador favorito, siempre puedes instalarlo.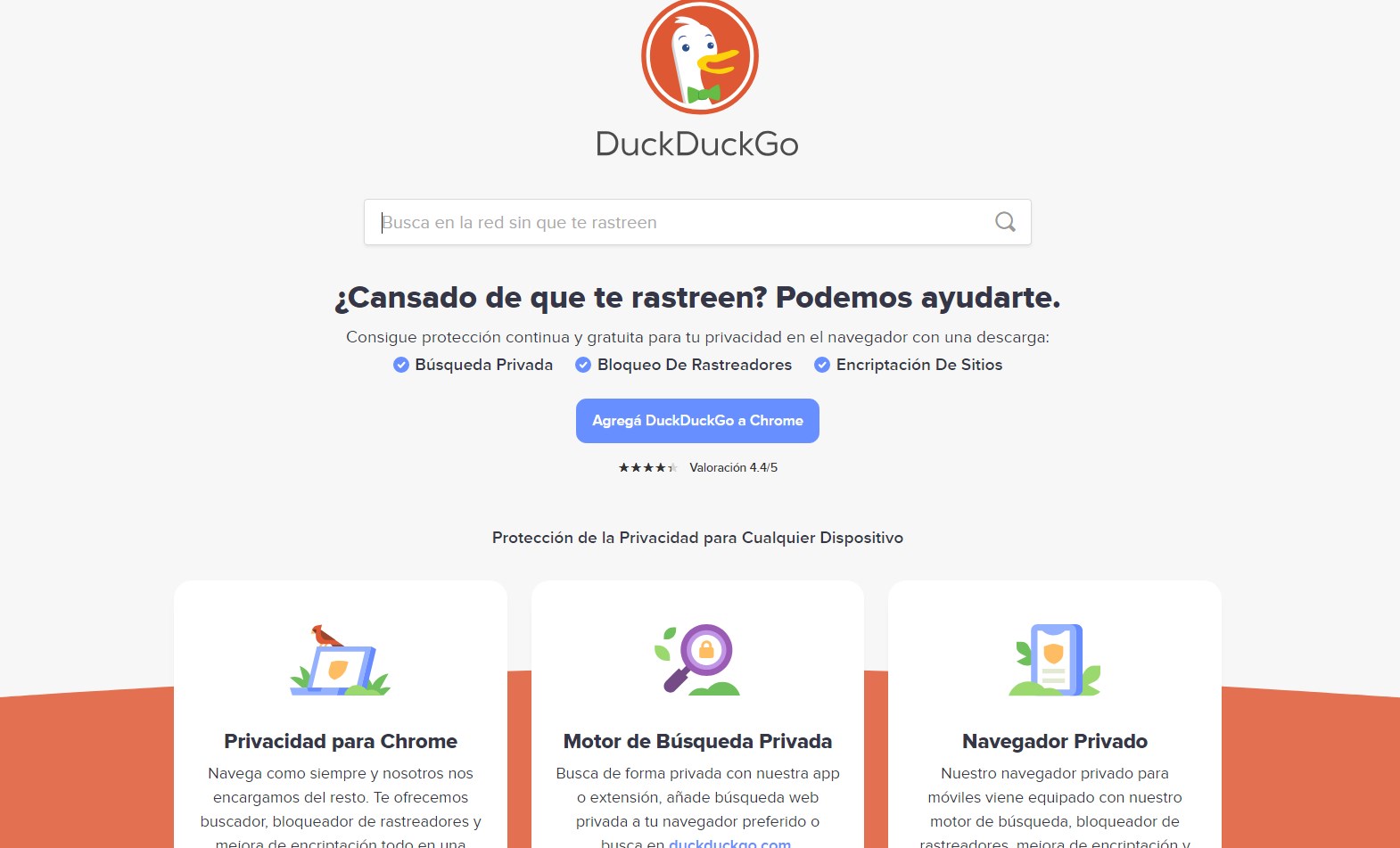 DuckDuckGo viene equipado con bloqueador de rastreadores y mejoras de encriptación.
3. A correct search engine.
Instead of using Google or some other recognized search engine on the net, Linux Mint has partnered with DuckDuckGo, built on open-source software and packed with features.
IDuckDuckGo now appears by default in Mint and is especially distinctive in that it does not track its users: It does not collect, share, or use personal information to personalize search results for individuals.
With DuckDuckGo, everyone looking for a particular item will get the same results. Sure, if you have a favorite search engine, you can always install it.

4. Arte nuevo y fresco
Mint siempre ha sido una de las distribuciones con mejor apariencia allá afuera, y la versión 20 mejora aún más su fachada con nuevos temas y arte original.
4. New and fresh art
Mint has always been one of the best looking distributions out there, and version 20 further enhances its facade with new themes and original art.

5. Poderoso con las aplicaciones.
Junto a Linux Mint viene un amplio abanico de software de aplicaciones, que incluye Firefox, Thunderbird, LibreOffice, GIMP, y el reproductor de video Totem.
7. Powerful with apps.
Along with Linux Mint comes a wide range of application software, including Firefox, Thunderbird, LibreOffice, GIMP, and the Totem video player.


Las imágenes que ilustran este artículo son propias, excepto que se indique específicamente su origen.
Los banners han sido descargados gratuitamente del sitio PNGTREE y modificados con Paint.NET 3D.
The images that illustrate this article are their own, unless their origin is specifically indicated.
The banners have been downloaded for free from the site PNGTREE and modified with Paint.NET 3D.
Más información sobre el autor, incluyendo su trayectoria y los artículos publicados originalmente, modificados y/o actualizados, la pueden encontrar visitando el blog Los Apuntes de Tux
More information about the author, including his career and the articles originally published, modified and / or updated, can be found by visiting the blog Los Apuntes de Tux