¡Saludos comunidad! Espero que todos estén muy bien. Gracias por el apoyo que le han dado a Las Letras del Rock. Para hoy elegí una canción muy famosa que todo amante del rock y de la música en general debería conocer. Ha sido declarada como la canción más escuchada y transmitida del siglo XX y nos es otra que Rapsodia Bohemia de la banda británica Queen.
Greetings community! Hope you´re all doing well. Thanks for the support you have given to The Lyrics of Rock. Today I choose a very famous song that every rock and music lover should know. It has been declared the most listened and played song of the twentieth century and it´s not other than Bohemian Rhapsody from british band Queen.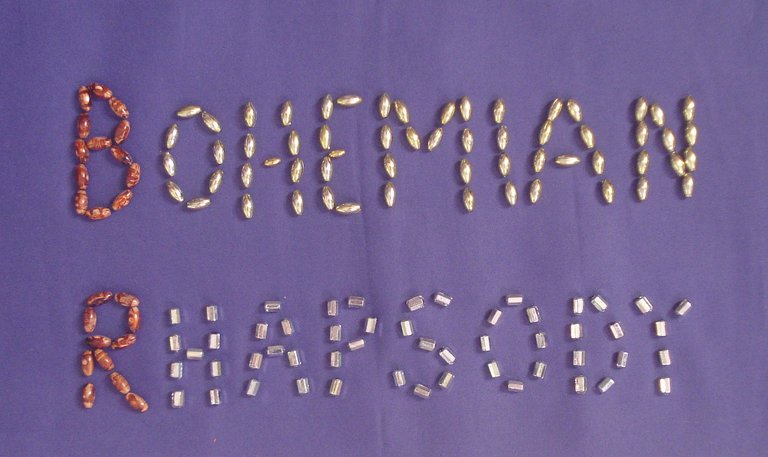 Hablar de Rapsodia Bohemia es sumergirse en un mundo complejo, misterioso, innovador y majestuoso, adjetivos que a su vez podrían fácilmente definir a esta talentosa banda. Todo lo que para esa época un músico de rock jamás pondría dentro de una canción, todo lo que una discográfica no permitiría y todo lo que una persona jamás imaginaría escuchar en la radio mezclado en una sola canción, pues todo eso, lo puso, lo permitió y lo mezcló Queen en Rapsodia Bohemia.
Talk about Bohemian Rhapsody is go into a complex, mysterious, innovating and majestic world, adjectives that could be easily define this talented band. All that in that time a rock musician never would include in a song, all that a record label would never allowed and all that a person would never imagine listen in the radio in just one song, well, all that, put it, allowed it and mixed it Queen in Bohemian Rhapsody.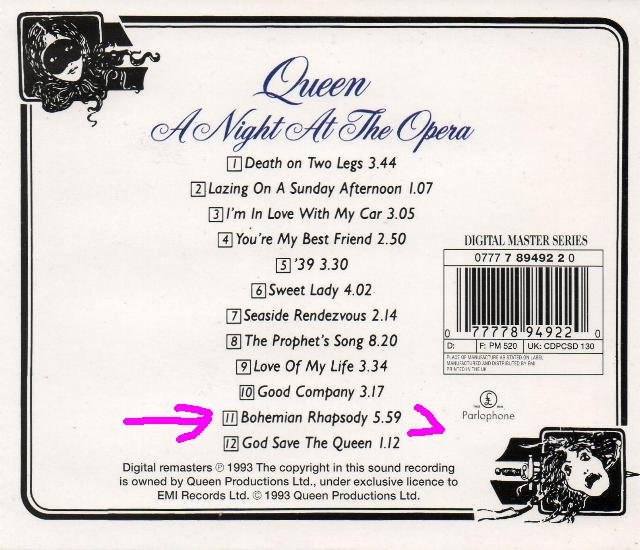 Fuente / Source
Rapsodia Bohemia aparece en el disco A Night at the Opera, publicado el 21 de Noviembre de 1975, es el cuarto disco de Queen, se grabó entre los meses de Agosto y Noviembre de ese mismo año y fue producido por Roy Thomas Baker y Queen. La canción que nos trae hoy aquí, es la número 11 del disco y dura 5:59 minutos. Rapsodia Bohemia se grabó en tres semanas, entre el 1 y el 24 de Agosto de 1975 y para la misma, se usaron cinco estudios, Rockfield Studio, Roundhouse, SARM, Scorpion Haines y Wessex, todos en Inglaterra, aunque ya Queen llevaba veinte días ensayando la canción en Herefordshire. La canción se publicó el 31 de Octubre de 1975 bajo el auspicio de cuatro diferentes sellos discográficos, EMI y Parlophone en el Reino Unido y Elektra Records y Hollywood Records, en Estados Unidos y permaneció nueve semanas en los primeros lugares de las listas. Es la tercera canción más vendida en el Reino Unido. Hasta aquí todo parece normal jajaja pero ¿qué hay detrás de esta icónica canción? Vayamos al origen.
Bohemian Rhapsody appears on Queen´s fourth album A Night at the Opera, released on November 21, 1975, it was recorded between August and November of that same year and was produced by Roy Thomas Baker and Queen. The song that brings us here today is number 11 on the album and lasts 5:59 minutes. Bohemian Rhapsody was recorded in three weeks, between August 1 and 24, 1975 and for it, five studios were used, Rockfield Studio, Roundhouse, SARM, Scorpion Haines and Wessex, all in England, although Queen had already been rehearsing the song for twenty days in Herefordshire. The song was released on October 31, 1975 under the auspices of four different record labels, EMI and Parlophone in the United Kingdom and Elektra Records and Hollywood Records in the USA, and spent nine weeks at the top of the charts. It´s the third best-selling song in the UK. So far everything seems normal hahaha but, what´s behind this iconic song? Let's go to the origin.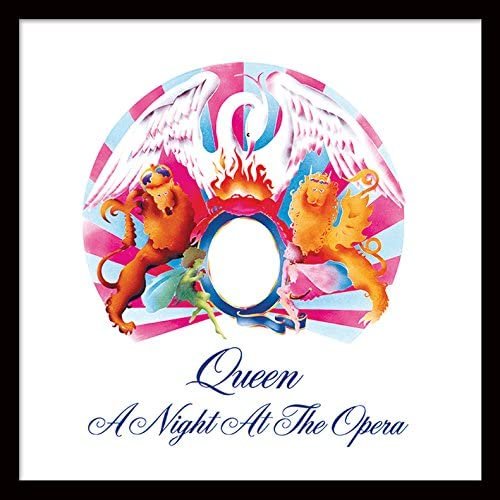 A night at the Opera fue el disco que catapultó a Queen a la fama / A night at the Opera was the album that catapulted Queen to fame
Fuente / Source
Viajamos a mediados de 1975, Queen ya tiene tres discos publicados. Freddie Mercury, cantante y principal compositor de la banda, viene arrastrando desde 1968 un bosquejo de canción que no puede concretar, todas esas ideas, muy diferentes entre sí y en su mayoría escritas en su casa de Holland Road, en Kensington, al norte de Londres, las va anotando en pequeños pedazos de papel que, según el guitarrista Brian May, siempre cargaba consigo a todas partes. Ya empezando a trabajar en el álbum A Night at the Opera, Mercury decide darle forma a todas esas ideas dispersas y transformarlas en una sola canción. En una entrevista, el cantante dijo: "Quería que fueran diferentes, y no podía terminarlas. Así que pensé, al demonio, las pondré todas juntas. Y entonces hizo erupción el llamado volcán".
We traveled in mid-1975; Queen already has released three albums. Freddie Mercury, singer and main songwriter of the band, has been dragging a song outline since 1968 that he cannot specify, all those ideas, very different from each other and mostly written at his house on Holland Road, in Kensington, north of London, he writes them down on small pieces of paper that, according to guitarist Brian May, he always carried with him everywhere. Starting to work on the album A Night at the Opera, Mercury decides to shape all those scattered ideas and transform them into a single song. In an interview, the singer said: "I wanted them to be different, and I couldn't finish them. So I thought, to hell, I'll put them all together. And then the so-called volcano erupted."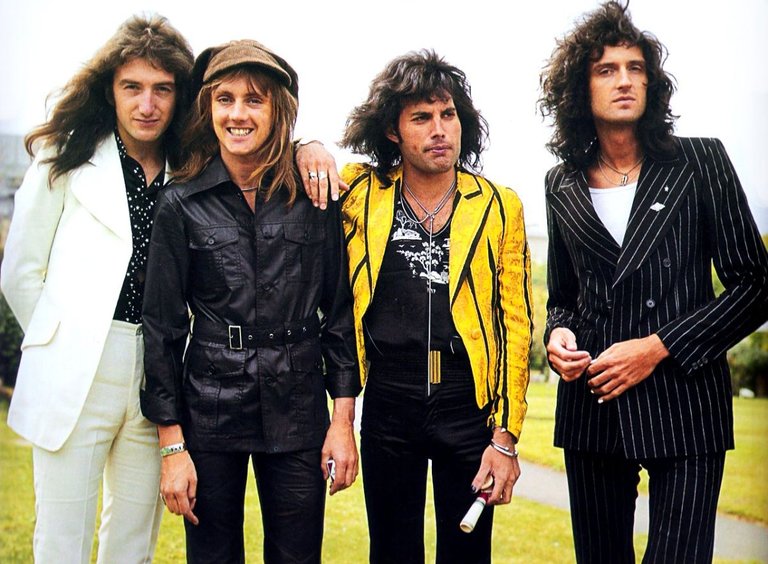 John Deacon, Roger Taylor, Freddie Mercury y Brian May / John Deacon, Roger Taylor, Freddie Mercury and Brian May
Fuente / Source
Según el guitarrista de la banda, la mayoría de las canciones de Queen se hacían en el estudio en presencia de todos pero Rapsodia Bohemia fue escrita por Freddie en privado, "estaba toda en su mente". El cantante, tenía un piano como cabecera de su cama y solía despertarse en medio de la noche para tocarlo cada vez que le venía una melodía a la mente mientras dormía. De esa manera nació la esencia de Rapsodia Bohemia, aunque poco a poco la inspiración fue llevando a Mercury a lugares nunca antes visitados que hicieron de esta canción una verdadera obra de arte musical. Cuando el cantante llegó al estudio con una muestra del tema, todos quedaron impresionados, Brian May dijo que era: "intrigante y original, digno de trabajarse".
According to the band's guitarist, most of Queen's songs were made in the studio in the presence of everyone but Bohemian Rhapsody was written by Freddie in private, "it was all in his mind." The singer had a piano as the head of his bed and he used to wake up in the middle of the night to play it every time a melody came to mind while he slept. The essence of Bohemian Rhapsody was born this way, although little by little the inspiration was taking Mercury to places never visited before that made this song a true work of musical art. When the singer came to the studio with a sample of the song, everyone was impressed, Brian May said it was: "intriguing and original, worth working on."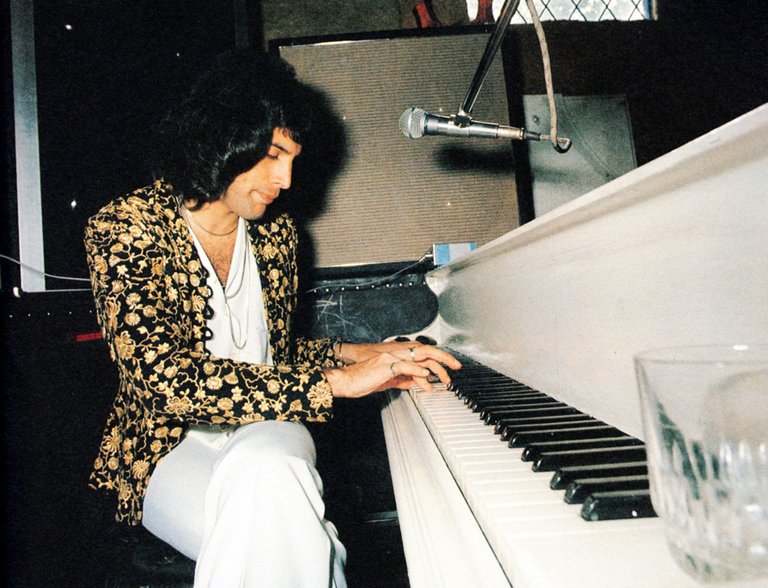 Rapsodia Bohemia nació de un piano / Bohemian Rhapsody was born on a piano
Fuente / Source
Desde un principio, Freddie Mercury quería darle una forma de opera a la canción y que tuviese varias partes de estilos diferentes ente sí. Aunque todo estaba completamente armado en su mente, plasmar todas esas ideas en un estudio era otra cosa. Desde el comienzo, y conforme Freddie iba explicando cada parte de la canción al resto de sus compañeros, pudieron notar que la misma presentaba una estructura muy compleja, con incursión de sonidos y melodías que nada tenían que ver con el rock y a su vez se preguntaban cómo diablos iban a poder hacer reales unas ideas tan locas que sólo estaban en la imaginación del cantante.
From the beginning, Freddie Mercury wanted to give an opera form to the song and that it had several parts of different styles from each other. Although everything was fully assembled in his mind, putting all those ideas into a studio was another matter. From the beginning, and as Freddie explained each part of the song to the rest of his band mates, they could notice that it had a very complex structure, with incursion of sounds and melodies that had nothing to do with rock and at the same time they wondered how the hell they were going to be able to make those crazy ideas come true that they were only in the singer´s imagination.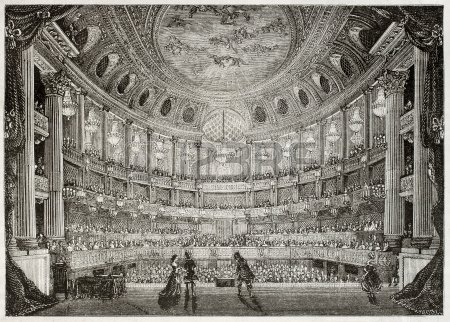 La ópera inspiró a Freddie Mercury / The opera inspired Freddie Mercury
Fuente / Source
Uno de los mayores misterios de Rapsodia Bohemia es su letra, si bien aquí en Las Letras del Rock les presento una reseña de qué inspiró la composición de cada canción que les traigo, con este tema de Queen deberán usar su imaginación para ver con que lo asocian. Les pondré sobre la mesa las hipótesis y suposiciones que han surgido respecto al mismo porque el mayor enigma de Rapsodia Bohemia es que nadie sabe sobre que trata o qué la inspiró, ¿por qué? Porque Freddie Mercury siempre se negó a hablar de eso y nunca quiso revelar su significado, lo único que dijo al respecto es que trataba sobre relaciones. A su vez, el resto de integrantes de Queen, aunque han hecho supuestos, se han mantenido fieles a la decisión de Mercury y siempre se han negado a revelar su verdadero significado.
One of the greatest mysteries of Bohemian Rhapsody is its lyrics, although here in The Lyrics of Rock I present a review of what inspired the composition of each song that I bring you, with this Queen song you must use your imagination to see what you associate it with. I will put on the table the hypotheses and assumptions that have arisen regarding it because the biggest enigma of Bohemian Rhapsody is that nobody knows what it is about or what inspired it, why? Because Freddie Mercury always refused to talk about it and never wanted to reveal its meaning, the only thing he said about it is that it was about relationships. In turn, the rest of the members of Queen, although they have made assumptions, have remained faithful to Mercury's decision and have always refused to reveal its true meaning.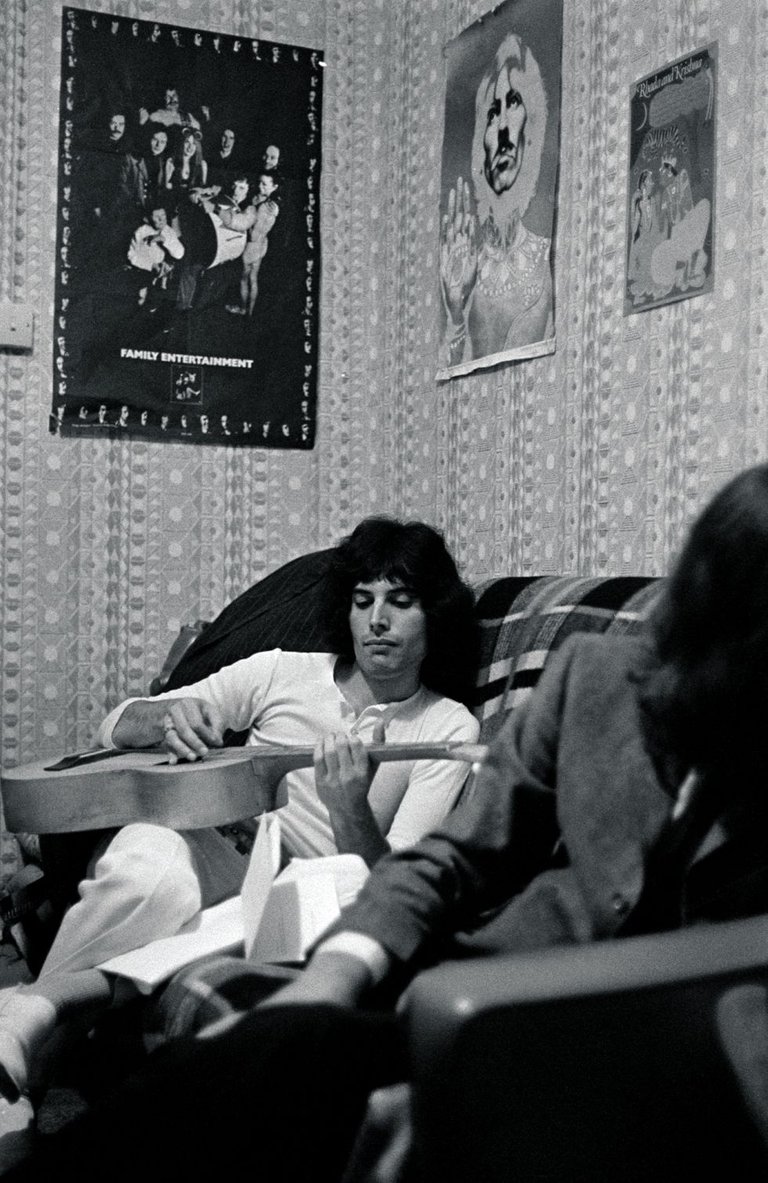 Fuente / Source
Aunque la letra por sí misma no es muy complicada, se desconoce si fue escrita a modo autobiográfico, metafórico, fantástico o simplemente tomando como referencia diferentes personajes en diferentes momentos de la historia universal. Entre las posibles interpretaciones a
Rapsodia Bohemia
están:
Narración en primera persona, inspirada en el libro El extranjero de Albert Camus, donde un suicida es acosado por los demonios de su conciencia que lo perturban antes de ser ejecutado.
Exposición del despertar sexual de Mercury con una pareja homosexual y todas las consecuencias físicas y psicológicas que eso trae a su vida.
Melodrama ficticio no autobiográfico sobre el erotismo masculino basado en el complejo de Edipo.
Una lucha entre el lado femenino y el masculino para definir su sexualidad y como tomar o no la decisión correcta lo puede llevar a la desgracia de la autocensura o a vivir libre y sin complejos.
Revela un pacto que hizo Freddie Mercury con el diablo, vendiéndole su alma para ser famoso.
Que no tiene ningún significado en especial sino que sólo acompaña la música.
Although the lyrics by themselves aren´t very complicated, it´s unknown if they were written autobiographically, metaphorically, fantastic, or simply taking as a reference different characters at different times in world history. Among the possible interpretations of Bohemian Rhapsody are:

First-person narration inspired by the book The Stranger by Albert Camus, where a suicide is harassed by demons of his conscience that disturb him before being executed.
Exhibition of Mercury's sexual awakening with a homosexual partner and all the physical and psychological consequences that this brings to his life.
Non-autobiographical fictional melodrama about male eroticism based on the Oedipus complex.
A struggle between the feminine and the masculine side to define his sexuality and how to make the right decision or not can lead to the misfortune of self-censorship or to live free and without complexes.
Reveals a pact that Freddie Mercury made with the devil, selling his soul to be famous.
That doesn´t have any special meaning but only accompanies the music.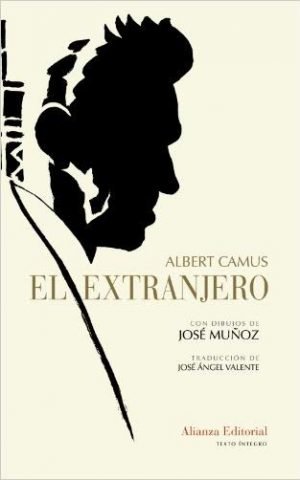 Fuente / Source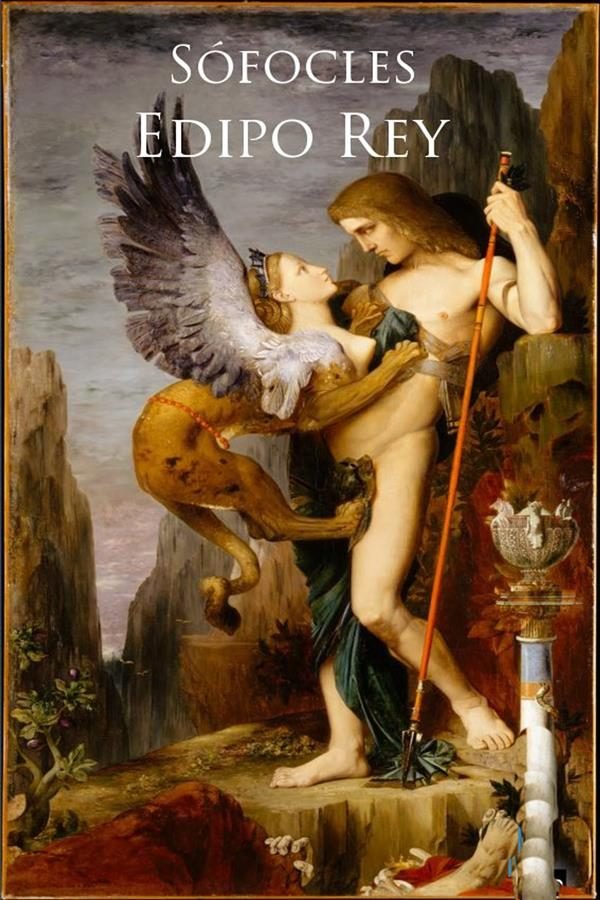 Fuente / Source
Entre las pistas que los mismos miembros de Queen han dado respecto a Rapsodia Bohemia, Brian May ha dicho: "Freddie era una persona muy compleja: frívolo y gracioso en la superficie, pero a la vez ocultaba inseguridades y problemas de su niñez. Nunca ha explicado la letra, pero creo que puso mucho de sí mismo en aquella canción", aunque siempre ha dejado en claro que el verdadero significado de la canción era un secreto exclusivo del compositor. Por su parte, el baterista Roger Taylor, señaló en un documental de la BBC que es una canción: "claramente de auto-exposición, con sólo unas pequeñas partes sin sentido en el medio". En cuanto al mismo autor, este había dicho que la letra era: "un conjunto aleatorio de rimas sin sentido" y en cuanto a la canción como composición musical y lírica Mercury había declarado: "Es una de esas canciones que tienen un aura de fantasía alrededor. Pienso que la gente debería simplemente escucharla, pensar en ella y luego formar su propia opinión acerca de lo que les dice... Rapsodia Bohemia no salió de la nada. Hice algunas investigaciones, porque está pensada para ser un modelo de ópera, ¿por qué no?"
Among the clues that the members of Queen have given regarding Bohemian Rhapsody, Brian May has said: "Freddie was a very complex person: frivolous and funny on the surface, but at the same time he hid insecurities and problems of his childhood. He has never explained the lyrics, but I think he put a lot of himself in that song", although he has always made it clear that the true meaning of the song was an exclusive secret of the composer. On his part, drummer Roger Taylor noted in a documentary made by the BBC that it is a song: "clearly self-exposed, with just a few small nonsensical parts in the middle." As for the author himself, he had said that the lyrics were: "a random set of nonsensical rhymes" and as for the song as a musical and lyrical composition, Mercury had declared: "It´s one of those songs that have an aura of fantasy around. I think people should just listen to it, think about it, and then form their own opinion about what the song tells them… Bohemian Rhapsody didn't come out of nowhere. I did some research, because it´s intended to be an opera model, why not?"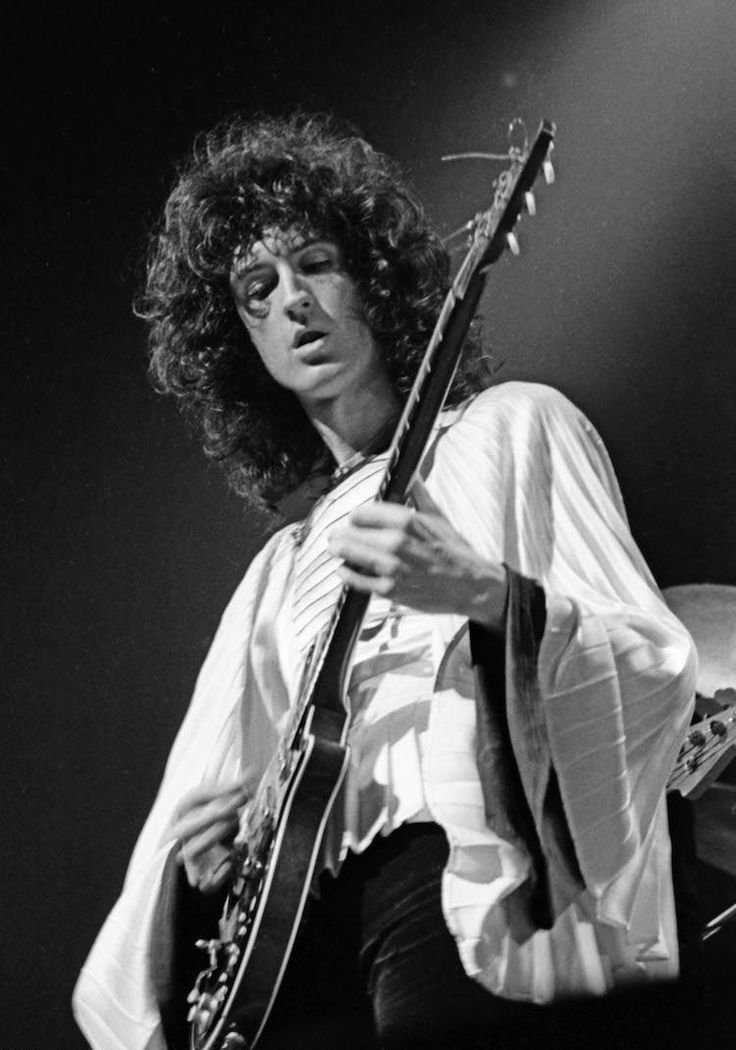 Brian May
Fuente / Source
Rapsodia Bohemia está dividida en seis partes, actos o secciones, cada una de ellas con diferente estilo y estructura musical, canto a capela, balada, solo de guitarra, opera, rock y coda que retoma el tempo y la tonalidad de la balada introductoria. Empieza con una introducción a capela y sigue con una balada en piano, mientras la balada va terminando, la guitarra va tomando protagonismo poco a poco hasta que el solo de guitarra se intensifica al máximo, seguidamente la sección de ópera comienza de manera abrupta luego que el solo de guitarra desaparece para darle paso a unos acordes de piano, esta sección es la más compleja por la variedad de tiempos, notas y sonidos que hacen de las dos estrofas muy diferentes entre sí (coros múltiples, voces graves y agudas, piano, timbales, orquestación, etc.), luego de toda esta magnificencia operística que termina con el tremendo falsete de Roger Taylor, entra en acción la sección de rock, donde obviamente destacan la guitarra, el bajo y la batería, por último, la coda, donde la canción vuelve a tomar el giro musical de la parte inicial, destacando el piano, las voces y la guitarra y como elemento final que cierra la canción, el sonido de un gong.
Haciendo un paralelismo con la letra se podría decir que cada parte representa un sentimiento o situación que enfrenta el personaje, capela (ensueño y fantasía), balada (confesión, arrepentimiento y culpa), solo de guitarra (dolor), ópera (juicio y lucha entre el bien y el mal), rock (empoderamiento y libertad) y la coda (resignación y aceptación).
Bohemian Rhapsody is divided into six parts, acts or sections, each with a different style and musical structure, a cappella song, ballad, guitar solo, opera, rock and coda, that takes up the tempo and ton of the introductory ballad. It begins with an a cappella introduction, and continues with a piano ballad, while the ballad ends, the guitar gradually takes center stage until the guitar solo intensifies to the maximum, then the opera section begins abruptly after the guitar solo disappears to give way to some piano chords, this section is the most complex due to the variety of beats, notes and sounds that make each verse very different from each other (multiple choirs, low and high voices, piano, timpani, orchestration, etc.), after all this operatic magnificence that ends with Roger Taylor´s tremendous falsetto, comes into action the rock section, where obviously the guitar, the bass and the drums stand out, finally, the coda, where the song returns to take the musical turn of the initial part, highlighting the piano, the voices and the guitar and as a final element that closes the song, the sound of a gong.
Following the lyrics we can do a parallelism and say that each part of the song is a feeling or situation faced by the character, capella (fantasy and daydream), ballad (confession, repentance and guilt), guitar solo (pain), opera (trial and a struggle between good and evil), rock (empowerment and freedom) and coda (resignation and acceptance).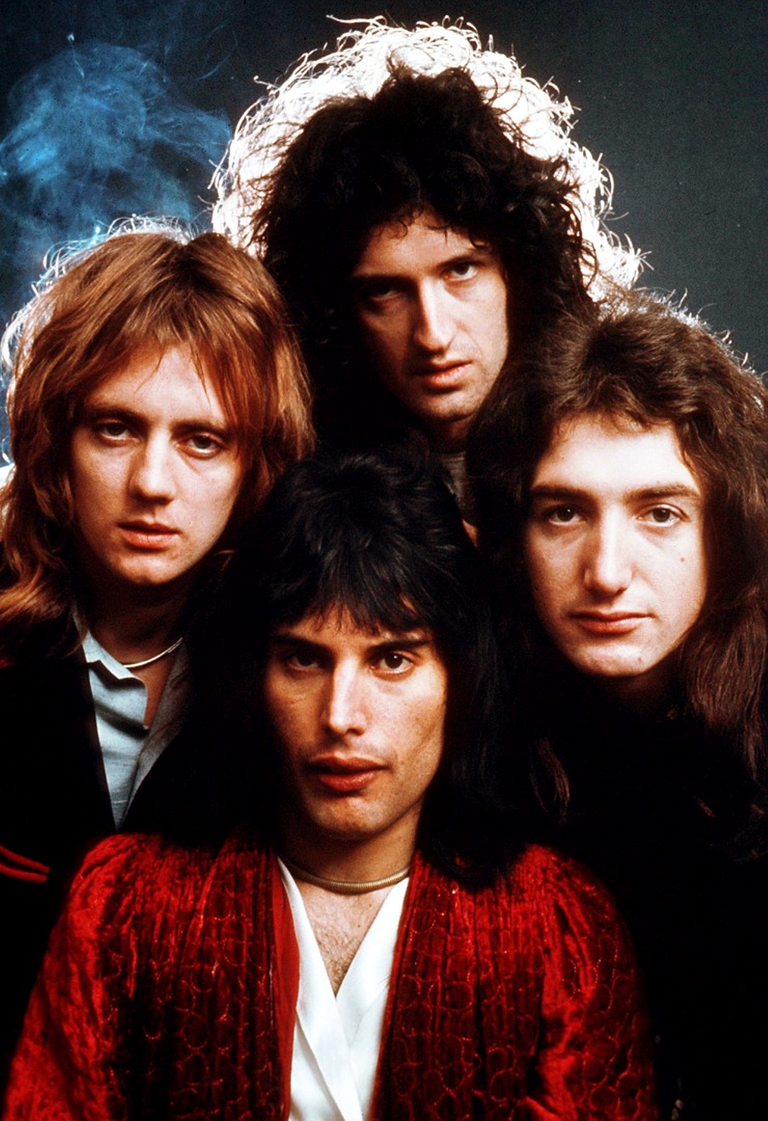 Fuente / Source
Rapsodia Bohemia, que en un principio iba a llamarse "The Cowboy song", es una canción sin estribillo o coro que se repita a la largo de la misma como se acostumbra en el rock, el pop y la mayoría de los géneros musicales. Las voces fueron todas hechas por los integrantes de Queen, a excepción del bajista John Deacon que no quiso cantar. Aunque Mercury es la voz principal, las notas graves las hizo Brian May mientras que los potentes agudos y el falsete fueron obra de Roger Taylor. Tres semanas duró la grabación de Rapsodia Bohemia, y durante ese tiempo, la banda ensayaba entre 10 a 12 horas seguidas al día para trabajar las vocalizaciones. Las voces fueron la parte más difícil y trabajada de la canción, tanto así que llegaron a tener unas 180 tomas de la voz de cada uno, y como en esa época sólo existían las cintas analógicas de 24 pistas, tuvieron que sobregrabarse varias veces hasta que terminaron usando cintas de octava generación.
Bohemian Rhapsody, which was originally to be called "The Cowboy song", is a song with no chorus that is repeated throughout how is customary in rock, pop and most of the musical genres. The vocals were all done by the members of Queen, with the exception of bassist John Deacon who didn´t want to sing, although Mercury is the main voice, the low notes were made by Brian May while the powerful highs and falsetto were Roger Taylor´s work. The recording of Bohemian Rhapsody lasted three weeks, and during that time, the band rehearsed between 10 to 12 hours a day to work on vocalizations. The voices were the most difficult and worked part of the song, so much so that they had about 180 takes of each one's voice, and since at that time there were only 24-track analog tapes, they had to be overdubbed several times until they ended up using 8th generation tapes.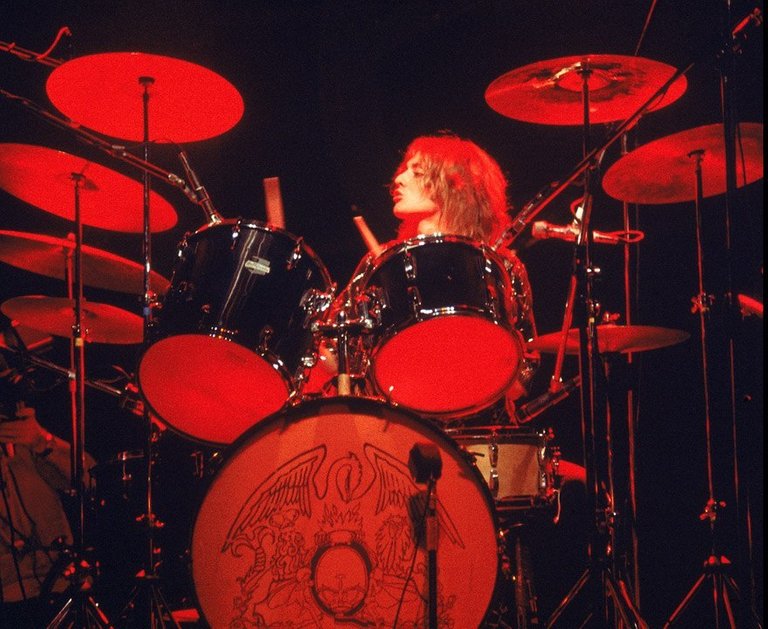 Roger Taylor cantó muchas veces hasta conseguir las voces altas que quería Freddie / Roger Taylor sang many times until he got the high voices that Freddie wanted
Fuente / Source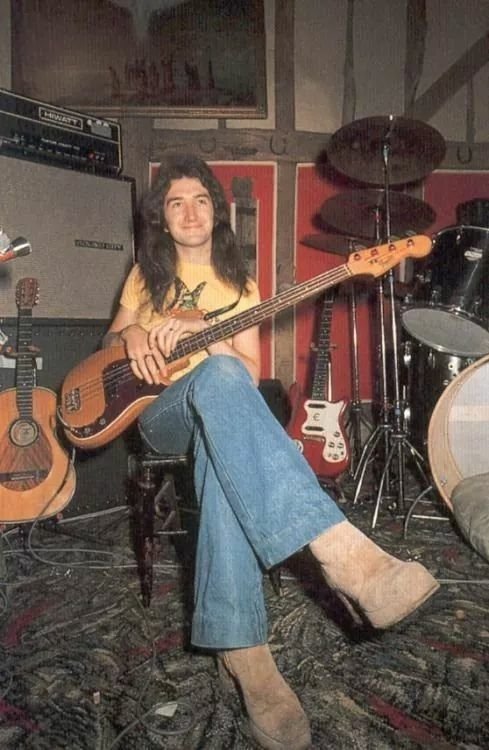 John Deacon no quiso cantar / John Deacon didn´t want to sing
Fuente / Source
Terminadas las grabaciones, fueron a su sello EMI a presentar el álbum. Queen quería que Rapsodia Bohemia fuese el primer sencillo promocional pero los ejecutivos de la disquera se negaron rotundamente. El simple hecho que durara casi 6 minutos era motivo suficiente para que la canción estuviese destinada al fracaso comercial. Pero eso no detuvo a Freddie Mercury, le había puesto tanta pasión y tantas horas de trabajo a Rapsodia Bohemia que no iba a permitir que nadie le dijera que no. John Reid, mánager de la banda, les mostró la canción a varias personas, entre estas estaba uno de sus clientes, el cantante Elton John, quien al enterarse de la decisión de la banda de usarla como promoción dijo que solo podían estar locos jajaja. Queen y su mánager fueron al programa de radio del DJ Kenny Everett y le dieron una copia de Rapsodia Bohemia, diciéndole que nunca debería sonar en la radio, a lo que este, guiñándoles el ojo, les dijo que nunca la pondría.
After the recordings, they went to EMI, their label, to present the album. Queen wanted Bohemian Rhapsody to be the first promotional single, but label executives flatly refused. The simple fact that it lasted almost 6 minutes was reason enough for the song to be destined for commercial failure. But that didn´t stop Freddie Mercury, he had put so much passion and so many hours of work to Bohemian Rhapsody that he wasn´t going to allow a no as answer. John Reid, manager of the band, showed the song to several people, among them was one of his clients, singer Elton John, who upon learning of the band's decision to use it as a promotion said that they could only be crazy hahaha. Queen and their manager went to DJ Kenny Everett's radio show and gave him a copy of Bohemian Rhapsody, telling him that it should never be on the radio, to which he, winking at them, told them that he would never put it on.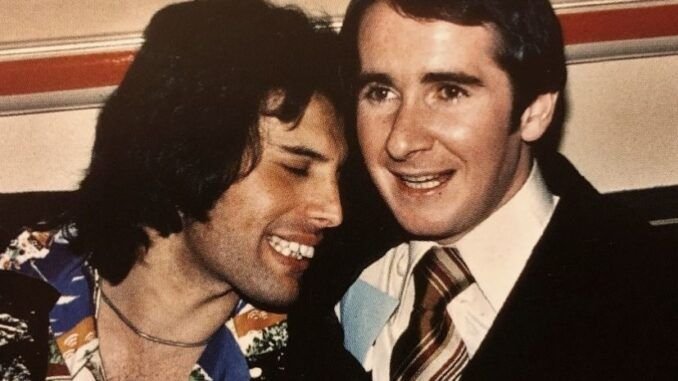 Freddie Mercury con el manager de Queen John Reid / Freddie Mercury with Queen´s manager John Reid
Fuente / Source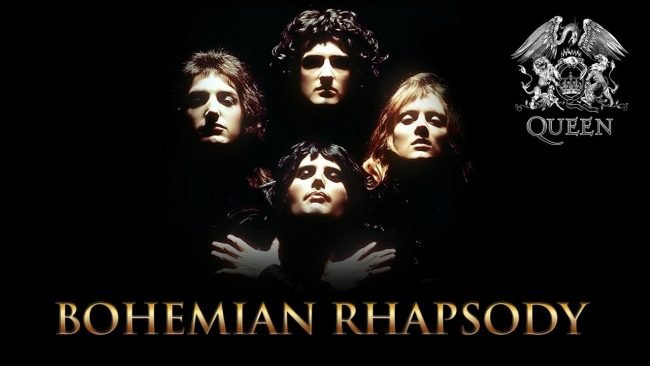 Fuente / Source
Everett decidió poner partes de la canción para probar el recibimiento del público, Rapsodia Bohemia llamó tanto la atención que la gente comenzó a pedirla y en sólo dos días había sonado unas catorce veces. Del otro lado del mundo, específicamente en Estados Unidos, Paul Drew, director de la emisora RKO, escuchó la canción y pidió una copia para reproducirla en acuerdo con Elektra Records, disquera de Queen, en ese país. Por lo que el escenario era el siguiente, en Inglaterra y en Estados Unidos, estaba sonando con gran rotación en la radio una canción que ninguna disquera quería apoyar. Luego de tanto conflicto, a la disquera no le quedó de otra que publicar Rapsodia Bohemia como primer promocional de A Night at the Opera, el lado B del sencillo era "I´m in love with my car" (Estoy enamorado de mi auto), una canción escrita por el baterista Taylor para su Alfa Romeo con una letra bastante banal jajaja y que desde el principio había sido la primera opción de la disquera…y del rubio baterista jejeje.
Everett decided to put parts of the song to test the reception of the public, Bohemian Rhapsody attracted so much attention that people began to ask for it and in just two days it had been played about fourteen times. On the other side of the world, specifically in the United States, Paul Drew, director of the RKO station, heard the song and asked for a copy to reproduce it in agreement with Elektra Records, Queen's record label in that country. So this was the stage, in England and the United States, a song was playing with great rotation on the radio that no record company wanted to support. After so much conflict, the record company had no choice but to release Bohemian Rhapsody as the first promo for A Night at the Opera, the B side of the single was "I'm in love with my car", a song written by drummer Taylor for his Alfa Romeo with quite banal lyrics hahaha and that from the beginning had been the first choice of the label…and of the blond drummer hehehe.
Portada del sencillo promocional de Rapsodia Bohemia / Cover of Bohemian Rhapsody´s promotional single
Fuente / Source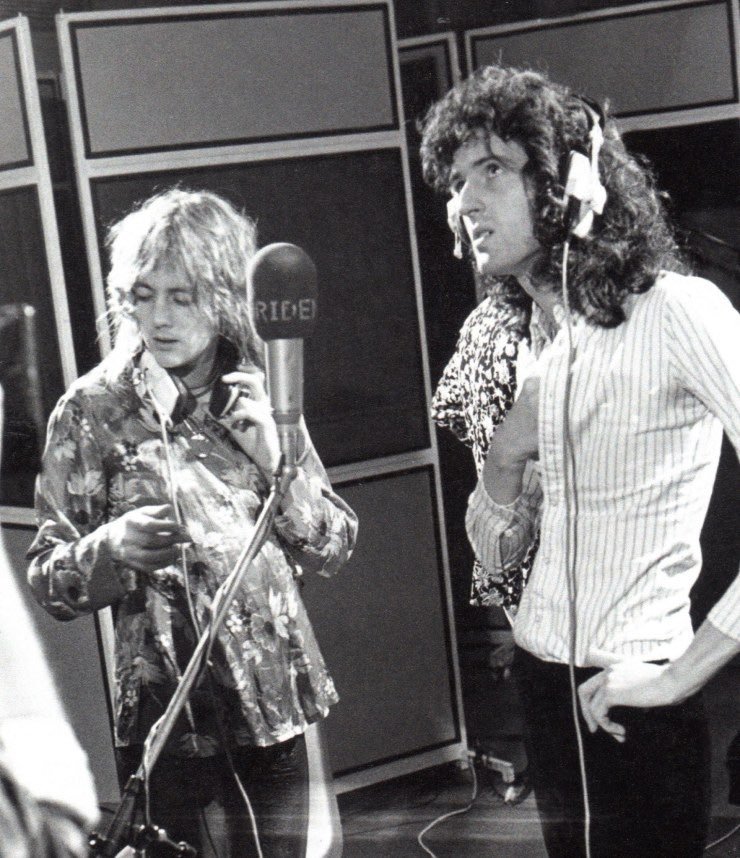 Fuente / Source
La canción presenta varios personajes que han dado lugar a muchas interpretaciones y especulaciones, y todos aparecen en la parte de la ópera, a manera de parodia, Scaramouche era una especie de bufón del teatro popular italiano del siglo XVI que solía aparecer en el género de las "commedia dell'arte", Fígaro es el protagonista de la ópera italiana "El Barbero de Sevilla", el fandango es una especie de baile, Galileo Galilei fue un astrónomo italiano cuyas teorías no le gustaban mucho a La Inquisición que lo condenó por supuesta herejía y Beelzebub (Belcebú) como bien sabrán es uno de los muchos nombres del Diablo. La presencia de estos tres particulares personajes juntos en esta sección operática, es según una de las teorías, porque los tres, al igual que el cantante, vivían una tragedia y habían hecho un pacto con Satanás.
The song features several characters that have given rise to many interpretations and speculations, and all appear in the opera part, by way of parody, Scaramouche was a kind of jester from the 16th century Italian popular theater that used to appear in the genre of the "commedia dell'arte", Figaro is the protagonist of the Italian opera "The Barber of Seville", the fandango is a kind of dance, Galileo Galilei was an Italian astronomer whose theories The Inquisition didn´t like much and condemned him for alleged heresy and Beelzebub as you know is one of the many names of the Devil. The presence of these three particular characters together in this operatic section is, according to one of the theories, because the three, like the singer, were experiencing a tragedy and had made a pact with Satan.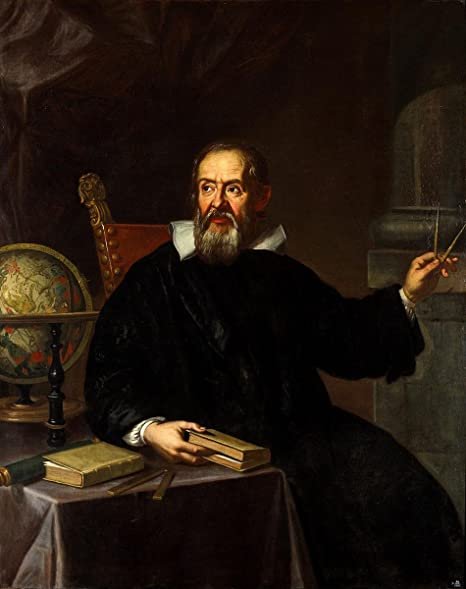 Galileo Galilei
Fuente / Source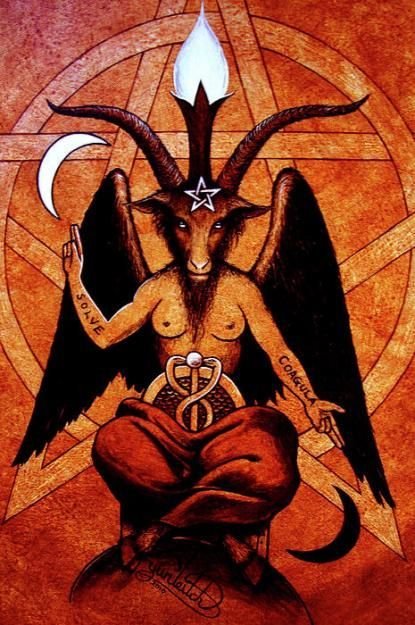 Belcebú / Beelzebub
Fuente / Source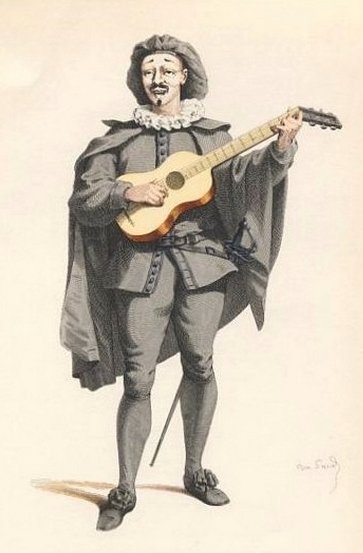 Scaramouche
Fuente / Source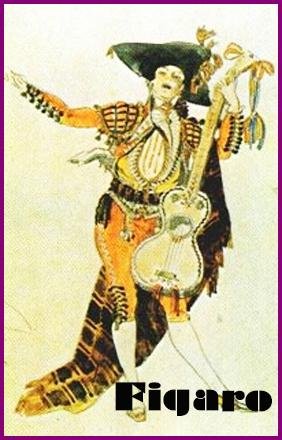 Fuente / Source
Por otro lado, la palabra Bismillah, cuyo significado en un principio la mayoría desconocía y lo asociaba a algo satánico, quiere decir en árabe, "En el nombre de Alá". En un recopilatorio de éxitos, editado en cassette que Queen sacó en Irán en el año 2004, que incluía un folleto donde salía la traducción y el significado de las letras en el idioma persa, respecto a Rapsodia Bohemia el folleto dice que trata sobre un hombre que mató a alguien y que luego le vendió su alma al Diablo. Antes de ser ejecutado, llama a Dios, Bismillah en árabe, y le pide que junto a sus ángeles lo ayude a recuperar su alma que estaba en manos de Satanás. Cabe resaltar que Queen es el primer grupo de rock occidental cuyos álbumes recibieron autorización oficial del gobierno iraní para circular libremente, parte de este permiso tiene que ver con las raíces iraníes y zoroastrianas de Freddie Mercury.
On the other hand, the word Bismillah, whose meaning was initially unknown to most and associated with something satanic, means "In the name of Allah" in Arabic. In a compilation of hits, edited on a cassette that Queen released in Iran in 2004, which included a brochure with the translation and the meaning of the lyrics in the Persian language, regarding Bohemian Rhapsody, the brochure says that is about a man who killed someone and then sold his soul to the Devil. Before being executed, he calls God, Bismillah in Arabic, and asks him together with his angels to help him recover his soul that was in the hands of Satan. It should be noted that Queen is the first western rock group whose albums received official authorization from the Iranian government to circulate freely, part of this permission has to do with the Iranian and Zoroastrian roots of Freddie Mercury.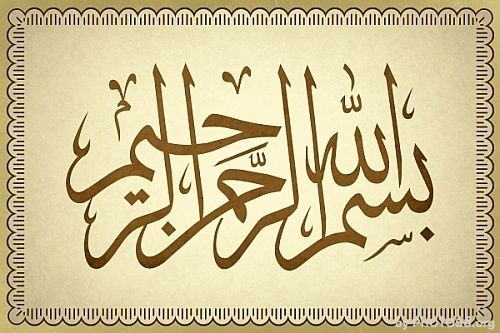 Inscripción en árabe de Bismillah o "En el nombre de Alá" / Inscription in arabic of Bismillah or "In the name of allah"
Fuente / Source
En cuanto a las especulaciones hechas por la biógrafa Lesley Ann-Jones sobre las connotaciones sexuales de Rapsodia Bohemia, donde alega que en la misma Freddie Mercury hace una confesión enmascarada y metafórica de su asesinato como hombre heterosexual para abrazar la homosexualidad y todas las culpas y luchas internas que eso genera en su vida, el guitarrista Brian May, íntimo amigo del cantante, aseguró a la BBC que son falsas: "¿De que se trata? Ninguno de nosotros lo sabe. Freddie nunca lo mencionó y no quería hacerlo, y así es como debería ser", agregando que no tiene sentido tratar de buscarle significados a la letra ya que: "Nunca lo lograrán porque nunca sabrán lo que sucedió en esas letras".
Regarding the speculations made by the biographer Lesley Ann-Jones about the sexual connotations of Bohemian Rhapsody, where she alleges that in the song Freddie Mercury makes a masked and metaphorical confession of his murder as a heterosexual man to embrace homosexuality and all the guilt and internal struggles that this generates in his life, guitarist Brian May, a close friend of the singer, assured the BBC that they are false: "What is it about? None of us know. Freddie never mentioned it and he didn't want to do it, and that's how it should be", adding that there is no point in trying to find meaning in the lyrics because: "They will never make it because they will never know what happened in those lyrics."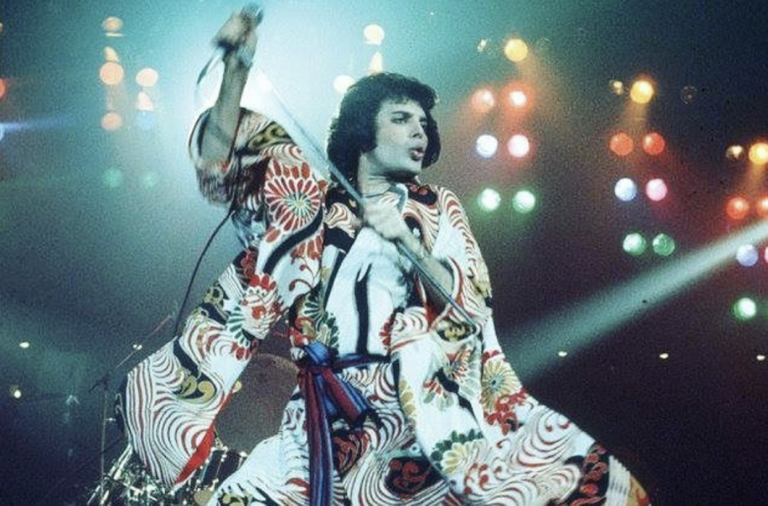 Fuente / Source
Rapsodia Bohemia fue la primera canción en llegar al primer lugar con la misma versión, (en 1975 y luego en el año 1991 cuando nuevamente fue puesto a la venta al morir Freddie Mercury, logrando estar durante cinco semanas en el primer lugar). Así mismo, Queen grabó un video para promocionar la canción, éste, dirigido por Barry Dodd, se hizo en los estudios Elstree donde Queen ensayaba para las giras y costó 4.500 libras, la toma de los planos se hizo en cuatro horas y se editó cinco horas después porque tenía que ser estrenado esa misma semana (Noviembre de 1975) en el popular programa de TV de la BBC Top of the Pops, no hace falta decir el impacto que tuvo el innovador video, considerado el primero en usar efectos especiales. Gracias al éxito y receptividad que tuvo (sin ser la primera vez que una canción se presentaba apoyada con este formato audiovisual), a partir de Rapsodia Bohemia, la producción de videos para promocionar los sencillos se convirtió en una práctica habitual. En la actualidad, el video de Rapsodia Bohemia ha superado las mil millones de visualizaciones en YouTube.
Bohemian Rhapsody was the first song to reach first place with the same version, (in 1975 and then in 1991 when it was put on sale again when Freddie Mercury died, managing to be in the first place for five weeks). In addition, Queen recorded a video to promote the song, directed by Barry Dodd, it was made at Elstree studios where Queen rehearsed for the tours and it cost 4,500 pounds, the shots were made in four hours and it was edited five hours later because it had to be released that same week (November 1975) on the popular BBC TV show Top of the Pops, no need to say the impact of the innovative video, considered the first to use special effects. Thanks to the success and receptivity it had (without being the first time that a song was presented supported with this audiovisual format); from Bohemian Rhapsody, the production of videos to promote singles became a common practice. Currently, the Bohemian Rhapsody video has exceeded 1 billion views on YouTube.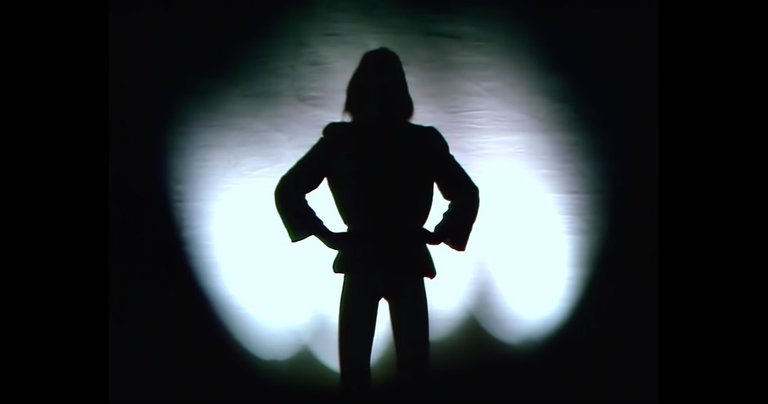 Fuente / Source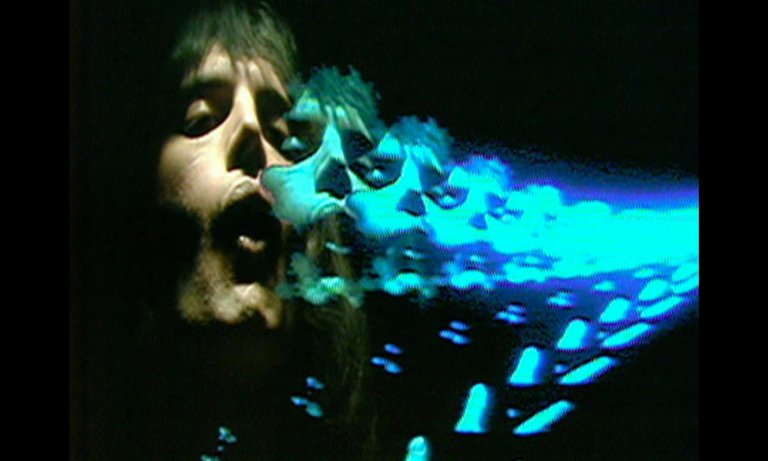 Fuente / Source
Ser una de las canciones más elaboradas y mejor producidas en la historia del rock significaba que reproducir todo eso en vivo iba a ser una tarea muy complicada y Queen lo sabía, es por eso que la sección de ópera de Rapsodia Bohemia nunca fue interpretada en vivo, en su lugar, Queen usaba una grabación que dejaban sonando mientras ellos bajaban del escenario, la introducción a capela también tuvo sus variantes y Mercury creó muchas formas para tocarla e inclusive a veces improvisaba con la misma. La primera vez de la que se tiene registro que la banda tocó Rapsodia Bohemia en vivo fue el 24 de Diciembre de 1975 en el concierto que dieron en el Hammersmith Apollo (antiguo Odeón) de Londres. Al contrario de lo que uno pueda pensar, a Freddie Mercury no le gustaba tocarla en vivo ya que no se consideraba a sí mismo muy buen pianista y sentía pavor de equivocarse en las partes donde le correspondía tocar el piano.
Being one of the most elaborate and best produced songs in rock history meant that playing all of that live was going to be a very difficult task and Queen knew it, which is why the Bohemian Rhapsody opera section never was performed live, instead, Queen used a recording that they left playing while they came down from the stage, the a cappella introduction also had its variants and Mercury created many ways to play it and even improvised with it at times. The first time on record that the band performed Bohemian Rhapsody live was on December 24, 1975 at their concert in the Hammersmith Apollo (formerly Odeon) in London. Contrary to what one might think Freddie Mercury didn´t like to play it live since he didn´t consider himself a very good pianist and he was terrified of making mistakes in the parts where he was supposed to play the piano.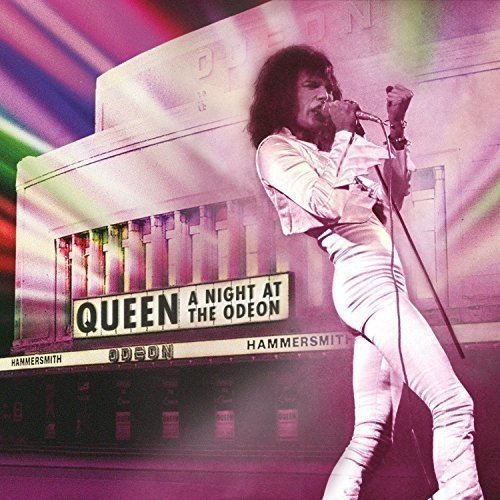 El Hammersmith Odeón sirvió de escenario para que Queen tocara por primera vez Rapsodia Bohemia / The Hammersmith Odeon was the stage where Queen performed Bohemian Rhapsody for the first time
Fuente / Source
Bohemian Rhapsody (Rapsodia Bohemia)
Letra: Freddie Mercury
Disco: A Night at the Opera (1975)
Grupo: Queen
¿Es esta la vida real?
¿Es esto sólo una fantasía?
Atrapado en un derrumbe
Sin escapatoria de la realidad
Abre tus ojos
Busca arriba en los cielos y mira
Sólo soy un pobre chico, no necesito compasión
Porque fácil vengo, fácil voy, porque soy lo que el agua trae y lleva
Un poco alto, un poco bajo,
De todas formas el viento sopla, realmente a mí no me importa,
A mí
Mamá, acabo de matar a un hombre,
Le puse una pistola en la cabeza,
Apreté mi gatillo, ahora está muerto,
Mamá, la vida acababa de empezar,
Pero ahora me he ido y lo he tirado todo por la borda
Mamá uh uh uh uhh,
No quería hacerte llorar
Si no vuelvo mañana a esta hora
Sigue, sigue, como si nada en verdad importara
Demasiado tarde, ha llegado mi hora,
Me manda escalofríos bajo la espalda
El cuerpo me duele todo el tiempo,
Adiós a todos, tengo que irme
Tengo que dejarlos a todos atrás y encarar la verdad
Mamá uh uh uh uhh (de cualquier manera el viento sopla)
No quiero morir,
A veces desearía no haber nacido nunca
Veo una pequeña silueta de hombre,
Scaramouche, scaramouche, ¿harás el Fandango?
Truenos y relámpagos, me asustan mucho mucho
Galileo, Galileo,
Galileo, Galileo
Galileo, Figaro, Magnifico
Sólo soy un pobre chico, nadie me quiere
Es sólo un pobre chico de una familia pobre
Perdonadle la vida de esta monstruosidad
Fácil vengo, fácil voy, ¿me dejarán ir?
¡Bismillah! No, no te dejaremos ir, déjenlo ir
¡Bismillah! No te dejaremos ir, déjenlo ir
¡Bismillah! No te dejaremos ir, déjenme ir
No te dejaremos ir, déjenme ir
No te dejaremos ir, déjenme ir
No, no, no, no, no, no, no
Mama mía, mama mía, mama mía déjame ir
Belcebú tiene un demonio puesto al lado para mí, para mí, para mí
¿Así que crees que puedes apedrearme y escupirme en el ojo?
¿Así que crees que puedes amarme y dejarme morir?
¡Oh, nena, no puedes hacerme esto, nena!
Solo tengo que salir, solo tengo que salir de aquí
Nada importa en verdad,
Cualquiera puede ver,
Realmente nada importa, nada realmente me importa,
De todas formas, el viento sopla...
Bohemian Rhapsody
Lyrics: Freddie Mercury
Record: A Night at the Opera (1975)
Band: Queen
Is this the real life?
Is this just fantasy?
Caught in a landslide
No escape from reality
Open your eyes
Look up to the skies and see
I'm just a poor boy, I need no sympathy
Because I'm easy come, easy go,
A little high, little low,
Anyway the wind blows, doesn't really matter to me,
To me
Mama, just killed a man,
Put a gun against his head,
Pulled my trigger, now he's dead,
Mama, life had just begun,
But now I've gone and thrown it all away
Mama oooh,
Didn't mean to make you cry
If I'm not back again this time tomorrow
Carry on, carry on, as if nothing really matters
Too late, my time has come,
Sends shivers down my spine
Body's aching all the time,
Goodbye everybody, I've got to go
Gotta leave you all behind and face the truth
Mama oooh (any way the wind blows)
I don't want to die,
I sometimes wish I'd never been born at all
I see a little silhouetto of a man,
Scaramouche, scaramouche, will you do the Fandango?
Thunderbolt and lightning, very very frightening me
Galileo, Galileo,
Galileo, Galileo
Galileo figaro, Magnifico
I'm just a poor boy, nobody loves me
He's just a poor boy from a poor family
Spare him his life from this monstrosity
Easy come easy go, will you let me go
Bismillah! No, we will not let you go, let him go
Bismillah! We will not let you go, let him go
Bismillah! We will not let you go, let me go
Will not let you go, let me go
Will not let you go, let me go
No, no, no, no, no, no, no
Mama mia, mama mia, mama mia let me go
Beelzebub has a devil put aside for me, for me, for me
So you think you can stone me and spit in my eye?
So you think you can love me and leave me to die?
Oh baby, can't do this to me baby!
Just gotta get out, just gotta get right out of here
Nothing really matters,
Anyone can see,
Nothing really matters, nothing really matters to me,
Any way the wind blows...
---
Rapsodia Bohemia empieza con unas hipnóticas voces superpuestas que parecen surgir de un sueño o una especie de letargo, poco a poco las notas del piano van dándole paso al narrador acompañándolo en su lamento hasta que la guitarra se queda sola y parece llorar, regresa el piano y empieza el enfrentamiento entre diferentes voces que discuten en un fondo operático que termina en un poderoso falsete, como en una explosión de sonido entran en acción guitarra, bajo y batería llevando la canción a su punto más dinámico para finalmente descender y dejar al piano sólo con la voz mientras la guitarra se va desvaneciendo en un suave susurro y todo termina con un golpe de gong.
Como ya les comenté, según Taylor y May, Freddie Mercury no quería que la gente supiera el significado de esta canción. Sin embargo, dicen que es una especie de conexión entre los sueños y pesadillas de Mercury, quien aseguraba que la música llegó a su mente casi completamente terminada y de una sola vez. En la letra se puede apreciar una lucha entre el bien y el mal, por medio de diálogos entre distintos personajes que al final son los mismos. Algunas partes de la canción hacen alusión a la fuerza del espíritu y a seguir luchando, puesto que todo continúa, pase lo que pase. Lo demás cada quien lo interpretará a su manera ya que es imposible tratar de explicar las visiones oníricas de otra persona. Sin embargo, algunas frases son muy buenos consejos a tomar en cuenta.
Bohemian Rhapsody starts with hypnotic superimposed voices that seem to emerge from a dream or a kind of lethargy, little by little the piano notes gives way to the narrator accompanying him in his lament until the guitar is left alone and seems to cry, the piano returns and a confrontation between many voices begins under an operatic background that ends in a powerful falsetto, as in an explosion of sound, guitar, bass and drums come into action, taking the song to its most dynamic point to finally descend and leave the piano with only the voice while the guitar fades into a soft whisper and it all ends with a gong strike.
As I already mentioned, according to Taylor and May, Freddie Mercury didn´t want people to know the meaning of this song. However, they say that it is a kind of connection between Mercury's dreams and nightmares, who claimed that the music came to his mind almost completely finished and in one go. In the lyrics you can see a fight between good and evil, through dialogues between different characters that are the same in the end. Some parts of the song allude to the strength of the spirit and to keep fighting, since everything continues, whatever happens. The rest, each person will interpret it in his own way, because it´s impossible to try to explain the dream visions of another person. However, some phrases are very good advice to take into account.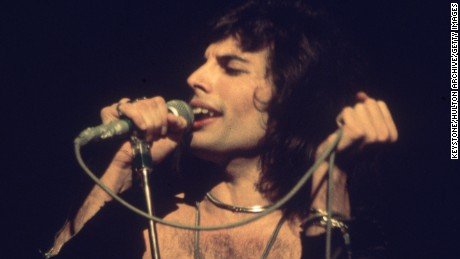 Fuente / Source
Bueno amigos, hasta aquí Las Letras del Rock por el día de hoy, espero que hayan pasado un momento agradable leyendo esta publicación y que de ahora en adelante tengan una visión diferente cada vez que escuchen Rapsodia Bohemia. Recuerden estar siempre atentos a lo que ocurre porque en esta vida no sabemos si lo que vivimos es real o es simple fantasía jejeje. Un placer para mí hacer esto para todos los que como yo aman el rock y para los que no lo amen por lo menos lo vayan conociendo jejeje.
Well friends, that´s all for today´s The lyrics of Rock, I hope you had a pleasant time reading this post and that from now on you have a different vision every time you listen to Bohemian Rhapsody. Remember to be always attentive because in this life we don´t know if what we live is real or is it simple fantasy hehehe. A pleasure for me to do this for all those who like me love rock music and for those who don´t love it at least get to know it hehehe.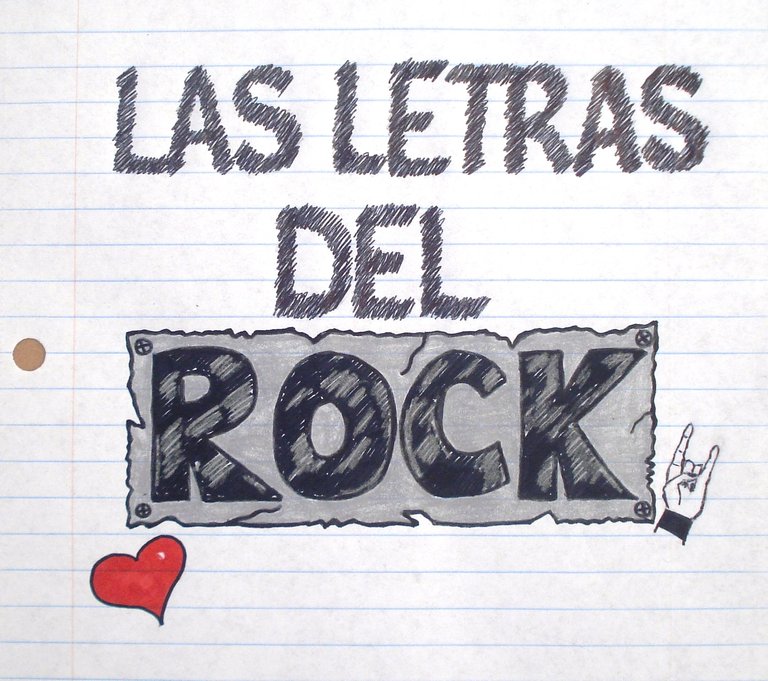 Si te gusta el rock y quieres leer las otras ediciones de
Las Letras del Rock
, te invito a darle click a los enlaces. Y si me quieres seguir, únete que lo mejor está por venir.
¡Que viva el Rock!
If you like rock music and you want to read past posts of The Lyrics of Rock, I invite you to click on the links. And if you want to follow me, join, the best is yet to come.
¡Long life to Rock!
Enlaces / Links:
https://hive.blog/hive-148441/@gatubela/las-letras-del-rock-1-acto-de-salon-nirvana-the-lyrics-of-rock-1-lounge-act-nirvana
https://hive.blog/hive-148441/@gatubela/las-letras-del-rock-2-dile-hola-al-cielo-temple-of-the-dog-the-lyrics-of-rock-2-say-hello-2-heaven-temple-of-the-dog
https://hive.blog/hive-148441/@gatubela/las-letras-del-rock-3-dios-salve-a-la-reina-sex-pistols-the-lyrics-of-rock-3-god-save-the-queen-sex-pistols
https://hive.blog/music/@gatubela/las-letras-del-rock-4-larga-vista-green-day-the-lyrics-of-rock-4-longview-green-day



A excepción de las señaladas, el resto de las fotos y dibujos fueron hechos por mi / Photos and drawings by me excepting those identified
Gracias por leer, compartir, apoyar, votar y comentar.
Hasta la próxima.
¡Miau!


Thanks for read, share, vote and comment.
Until next post.
Meow!