Vanilla extract seems to be a basic ingredient in every single US baking recipe. I've usually ignored it, mostly because we don't typically use any vanilla extracts and the single one I can find in our local supermarket doesn't seem too good quality.
However, a friend of mine told me how amazing a good vanilla extract can be so I had to give up and give it a try. Too bad I'm not buying vanilla extract and testing it, but instead I decided to make vanilla extract at home. I can't taste it yet, as it takes at least 2 months to be finished, so I'm writing a post about instead.
If this is a bad recipe, I'll keep this post in shame. Probably edit the title to give a warning.
Also, I've had to take photos for this using my smartphone instead of my DSLR. I feel really bad for this, but please endure with me.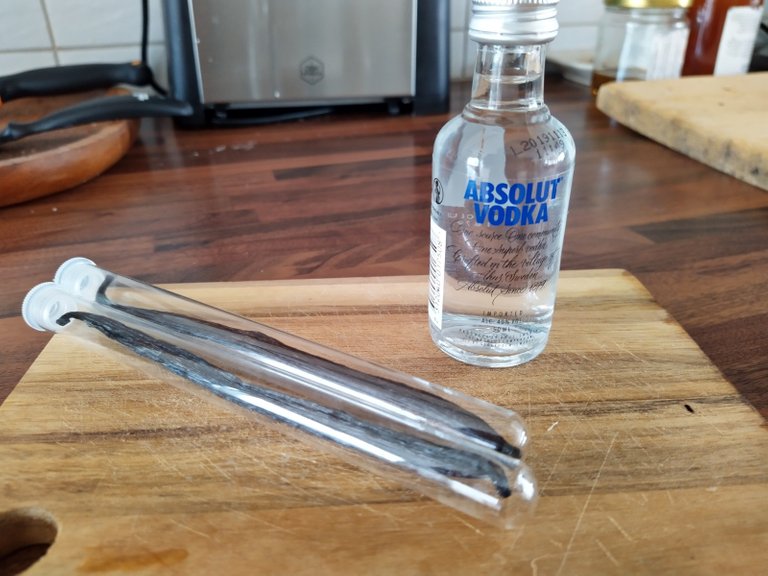 This is what you need:
50 milliliters of good quality vodka
2 vanilla pods
I would have bought a Finnish vodka, but they were in too large bottles and I didn't want to buy a too big one. I don't drink any vodka, so it all has to be used in the extract.
You can use other strong alcohols too, but vodka leaves more room for the vanilla flavor! If you use something like scotch it'll have both vanilla and scotch flavors. Some might like it, but now I'm focusing on the vanilla side so at this point I'm doing only the plain vodka one.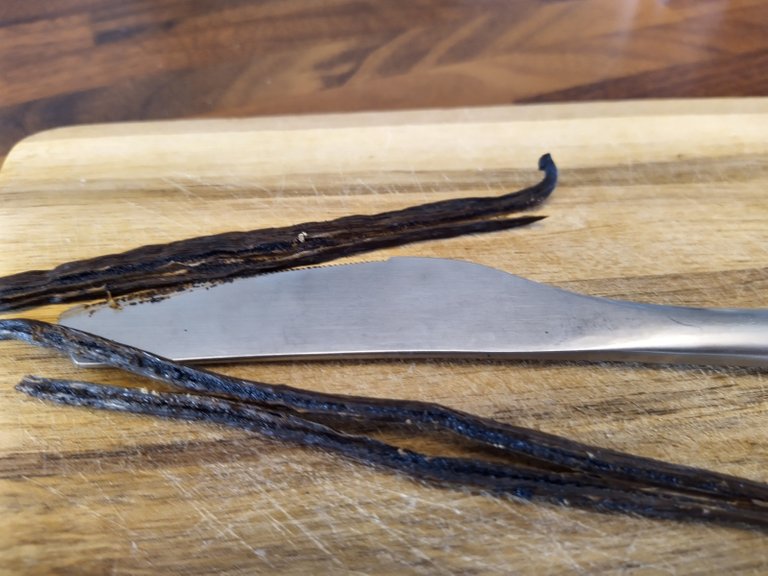 Cut the vanilla pods in half or cut them open.
This is done so we can scrape the vanilla seeds out from the pod. They are also an important part of the vanilla flavoring AND if you use vanilla otherwise, you can usually use both the pod and the seeds. I've been making vanilla sugar with the vanilla seeds and used the pods in other cooking.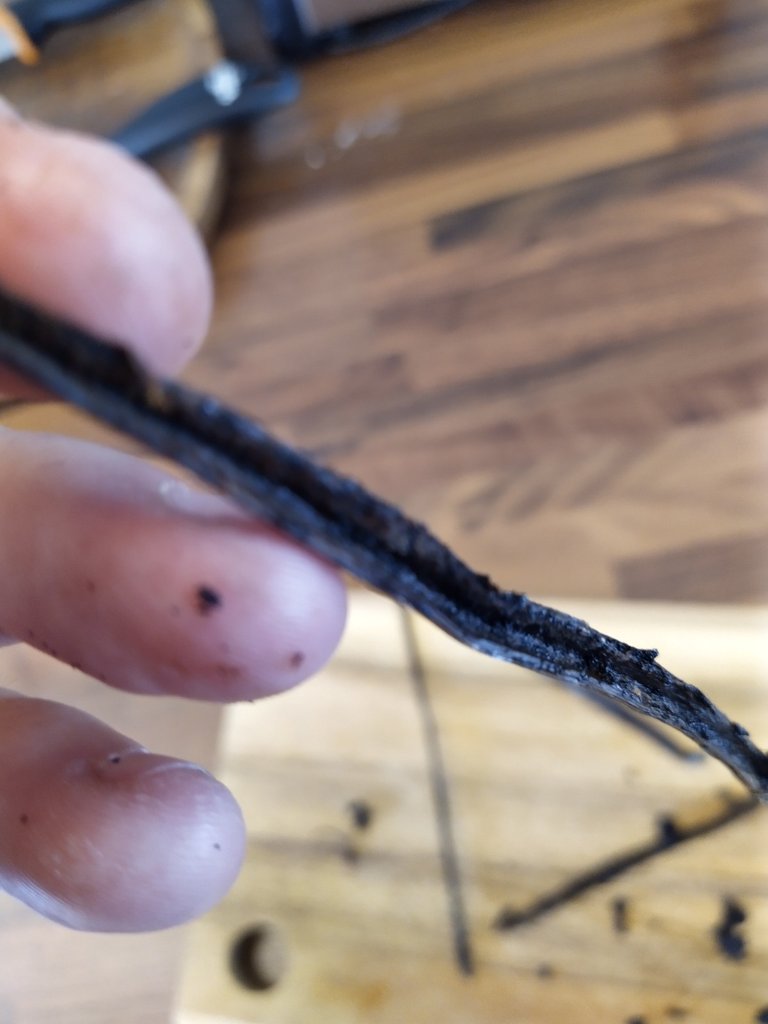 Scrape the vanilla seeds out from the pod. Don't use a sharp knife, but you can use a dull one instead.
It's really hard to take a nice photo of this, but you can see that even though I have scraped a bit of vanilla seeds out of the pod, there's still plenty.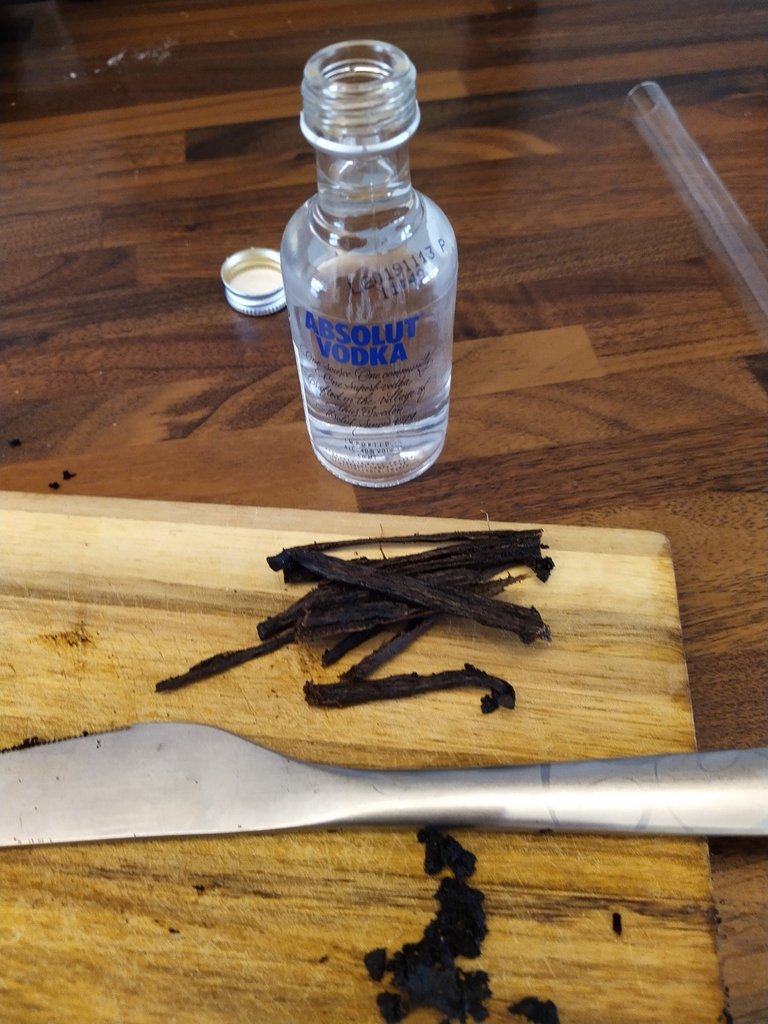 When the seeds have been scraped off, cut the vanilla pods that they can fit the bottle. If you're using a larger amount of alcohol and the bottle is bigger, you don't need to cut them. But as this bottle is so tiny, I've cut each pod into three pieces.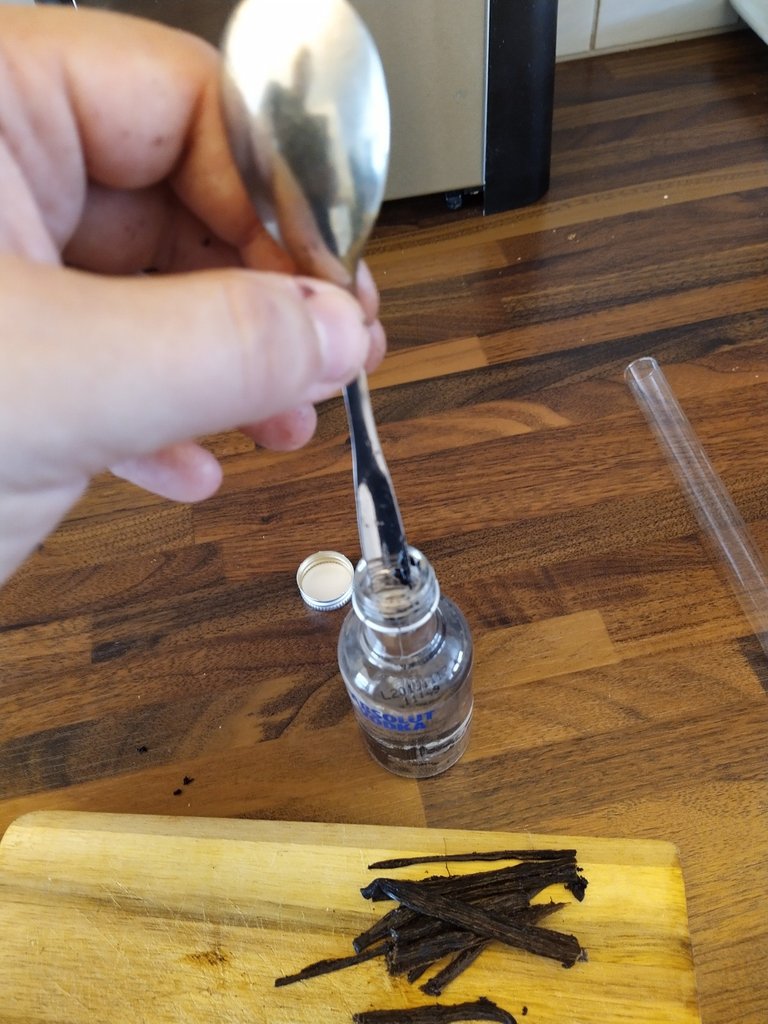 Both the seeds and pods are added to the bottle.
The knife was too wide to be used and vanilla seeds got stuck in my fingers, so I used a small teaspoon to add the seeds. I couldn't use the spoon part, so I took the seeds on the spoon handle and used it to get the seeds in the bottle.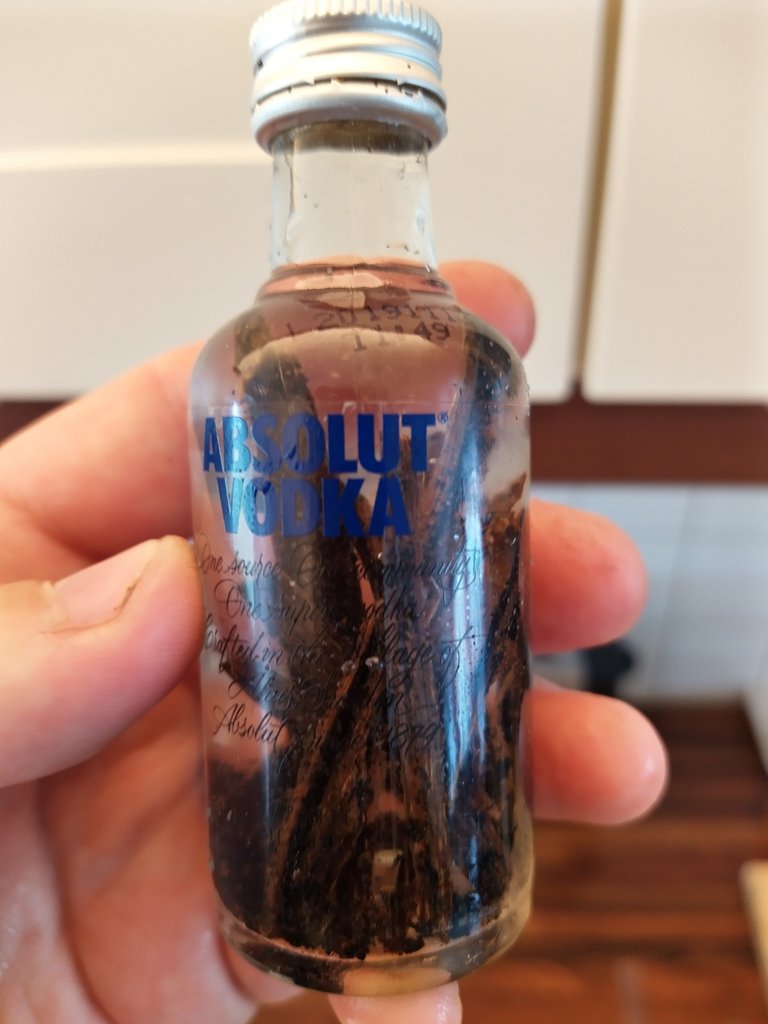 After the seeds I added the pods.
The only thing left is to wait and turn the bottle upside-down every now and then. According to the instructions I got, for the first week it should be done daily and after that you don't need to do it daily, but once per week is enough.
Now a leap far to the future!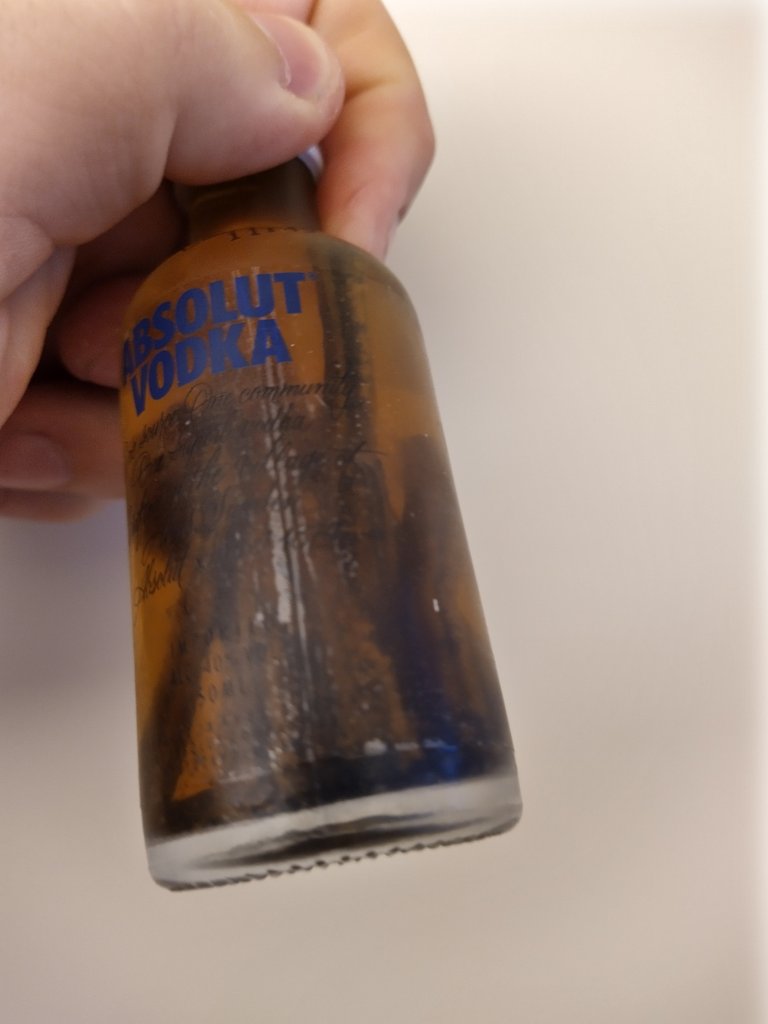 After five days, the color of vodka has started to change. This will probably be absolut-ly delicious as it's ready!