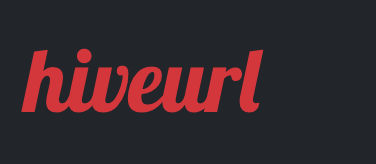 HIVEURL: The ultimate HIVE promotion tool - Track Clicks with short URLS.
Hello everyone! Today is the launch & release of a project:
---
Hiveurl was coded by @originate with ♥ for the Hive community!

Please follow @hiveurl for future updates!
---
What is HiveURL?
Hiveurl is a shortening service that is bespoke to the Hive community and eco-system. It's time we step up our link sharing game!
Along with the ability to generate short hive branded urls to share your Hive content, you can now see analytics for your efforts including click count rates & inbound traffic sources as you share on various outlets such as (https://twitter.com, https://facebook.com, chat, whatever you might fancy).
This can be useful analytics for users who want to see the effectiveness of their link sharing with new data points.
Content creators will have access to these data sets to give them greater understanding how their links are performing.
In the future a great deal more features will be added including
Link automation & much improved link management.
Detailed Inbound Referrer Information for Links.
API functionality for 3rd party services inside the Hive eco-system
(Front-ends, dApps or developers) who might want to incorporate in bulk fashion for their users or with custom domains.
@hivesigner & @keychain integration.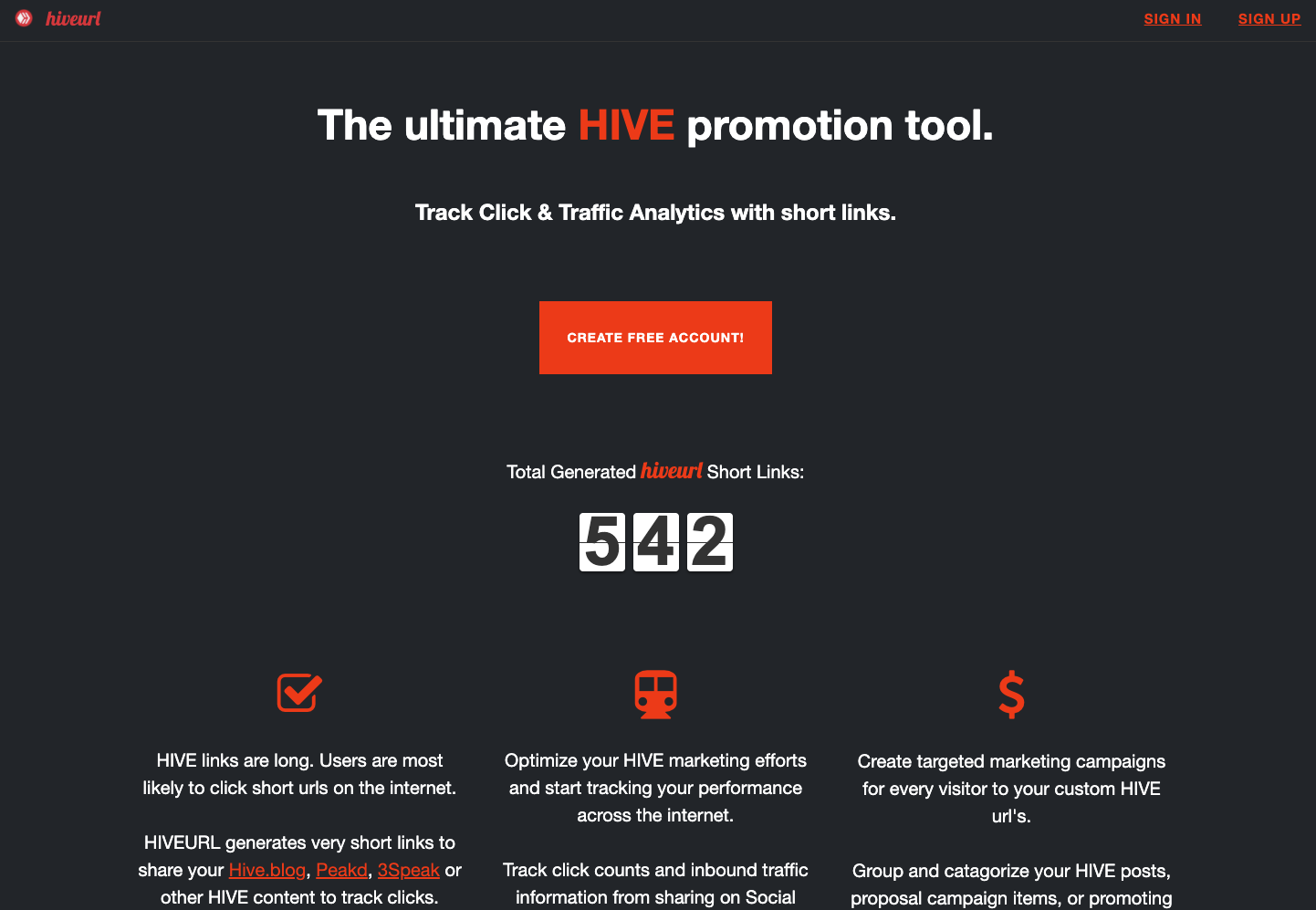 How exactly does this work?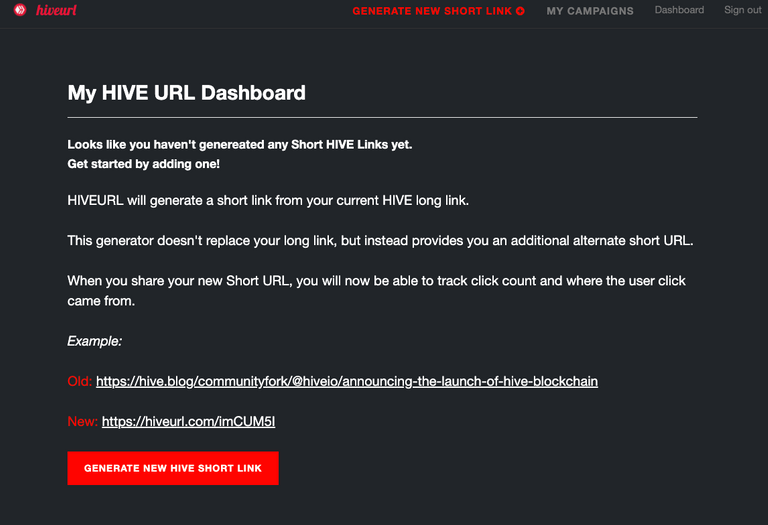 Here is a screenshot of your intial dashboard until you add your first Hive link
After creating your https://hiveurl.com account, you will be shown your new hiveurl dashboard.
The main call to action is the option to "Generate new short link" which will bring up a small form to insert the long Hive link you want to convert.

Example Conversion:
Current:
https://hive.blog/hiveblockchain/@hiveio/huobi-global-hive-ama-april-22-discord-telegram-ciara-sun
Will become:
https://hiveurl.com/LTssYpE
With your new short URL, when you post this short link on the internet it will now have access to additional data for click count and even traffic sources.
*Currently referrer information(where the end user clicked from) is being recorded. A update soon will allow you to see all the traffic sources for each link you generate in a list format with clicks associated.
Users also have the ability to create "campaigns" which is an easy way to organize and group together links for various purposes.
Hiveurl is currently in beta, as time permits many more features will be coming with the goal to provide value back to the hive ecosystem with powerful link utility.
Get started now -- generate your short urls and get to sharing!
Lastly! Please consider support for my Hive Developer Evangelist Proposal.
By supporting my proposal it will allow me to be full time coding:
Hive.blog(Condensor), my previous job at Steemit Inc.
Front-end Hive wallet improvements.
Creating & improving more great Hive Tools for the community(like https://hiveurl.com).
Developer Portal (http://developers.hive.io ) maintenance and improvements.
On-going Developer Outreach to the masses(online & offline).
Proposal posting:
https://hive.blog/hive-139531/@originate/hive-developer-evangelist-proposal-or-full-time-hive-position-update
To Vote "Yes" with hivesigner:
https://hivesigner.com/sign/update_proposal_votes?proposal_ids=%5B%2296%22%5D&approve=true

@originate
Hive Developer Evangelist & Creator