Oh time flies. Totally forgot to post an update last week. An initial (under the radar) Pre-Pump event to test the headsets was held and some initial experiences on how meetings go (from an organiser perspective) in AltspaceVR. Great findings which will be applied for HiveFest. Three more weeks to go!
New names have been added to the HiveFest website! HiveFest will launch with a coredev vision for Hive's future and Q&A with @Blocktrades & @Howo. Also added to the list are @Crimsonclad for NFT Showroom and experienced VR lady. @Yabapmatt & @Aggroed from @Splinterlands and ofcourse Aggroed's extensive fire behind various other Hive related project won't go unnoticed: Hive-engine, smart contracts on the side chain. By the way did you know this saturday 28 November they run the initial Dygycon event! Long time hiver @Detlev will present something somehow and we need some beers for that! @TheyCallMeDan & @Starkerz will represent @3Speak. Blocked on Twitter but alive and well on Hive with some fresh air... More speakers to be announced next update.
Recap: HiveFest will take place in AltspaceVR: Mac/Win/VR supported
AltspaceVR is social virtual reality software available for Macintosh, Windows and several VR Headsets. HiveFest will also be livestreamed. If you want to join HiveFest through AltspaceVR, please setup your account right now, this can only be done in-app of AltspaceVR.
Check out the FAQ about HiveFest for all information.
TLDR;
Register for Hivefest on https://hivefe.st (free until December 7)
Download AltspaceVR
Register your AltspaceVR account
Customise your avatar.
It's BlackFriday! HiveFest merch prices slashed + extra discount code.
I checked the printful merchandise fulfilment backend and noticed the difference between cost and selling price was ridiculously high. Fixed that! So now prices for almost all goods have slashed with 25%-30% off regular prices. Additionally, if you shop over 20 EUR you will get 25% extra discount using blackfriday as discount code. Visit merch.hivefe.st to explore the offer and be VR in R.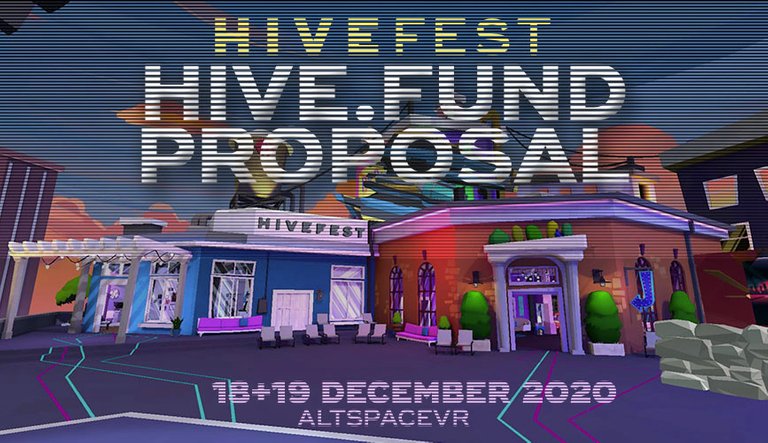 HiveFest5 is free of charge (if you register before December 7th) but will see some costs in organising the event. Some of these costs have been kindly covered by sponsors but still looking for support for the Hive.Fund Proposal. The proposal extensively details the real costs and proposes a partial cover for those costs through blockchain fund issuance. Currently the proposal is 75% voted in, and looking for the last 25%. It is number 142. Yes that's one the answer to live & everything.
HiveFest day 2 (19th of December) added!
Where Day 1 - Friday 18 December - will be the "serious" program with plenary sessions, discussions and panels, day 2 will be fun. Together we explore AltspaceVR through games, an NFT Showroom Art Gallery, and a world tour exploration through bizarre, creative and wonderful 360 Immersive creations deep in the other reality called Alt. Also, it's #beersaturday then, so we should find something for that.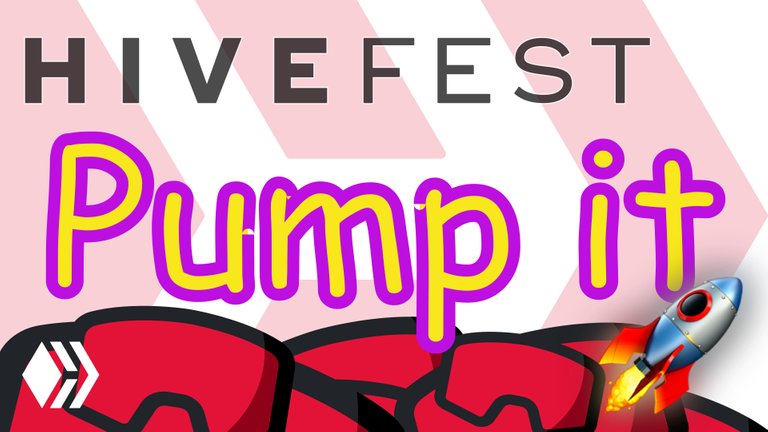 HiveFest Pump-It II - Sunday 29 November - 8PM UTC - AltspaceVR
Let's huddle up for another pre-event. Very informal. If anyone wants to present or perform: the floor is yours for 10 minutes tops (send an email to [email protected]). We'll be testing live-streaming, audio and maybe photobooth app for the real HiveFest event in 3 weeks time. RSVP for the pre-pump 2 on AltspaceVR.
See you there?
And at HiveFest of course - 18 & 19 December - AltspaceVR.
Beneficiary of this post: @hivefest