Ladies and gentlemen. Thanks for coming out of your caves, or actually, staying in your caves and connecting together in the world HiveFest. This year was another epic edition and thanks to all speakers and attendees we managed to make the best performing social hangout of the year on AltspaceVR :)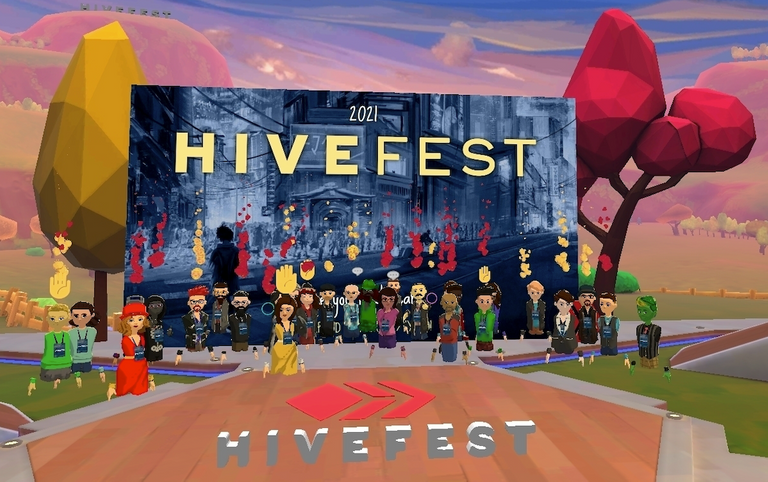 I enjoyed many of your presentations when I was not to stressed out of some little bugs, but all in all the event went way smoother compared to last year. AltspaceVR's upgrades made the app work better for more people. Personally I found it pretty cool to see the "conference badge" application work this year across all "rooms" and therefore being visible also on the livestream. All the HiveFest 2021 presentation video recordings will be cut up later this week to bitesized format and posted on youtube.com/hivefest for you to enjoy.
Thanks all for coming out to the 2021 edition and let's hope for an IRL / Hybrid combo in 2022 for HiveFest 7!
Stats: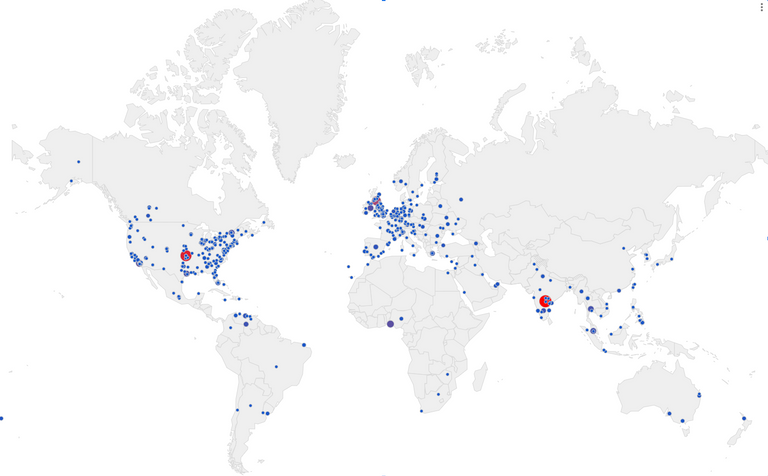 256 HiveFest Hive users registrations managed to decode their memo secret word and unlock the badge. Very decent! Last year had 174.
1146 unique users joined the event worlds, this is badged and non-badged users! In comparison: last year saw 782.
The HiveFest worlds saw 14,895 visits (2020: 4,629) from 84 unique countries across the world, see below for the top 20 in a table and a worldmap of all countries!
Thank you!
This event would not have been possible with support of:
You: for your enthusiasm, devotion to stick with the Hive community and join (again) in the realms of VR. Also, because of your vote of approval for the Hivefest HiveFund!
All speakers: for introducing and/or updating us on your projects and educating and entertaining us!
Splinterlands, 3Speak and Blocktrades for your sponsorship support!
All donations to @HiveFest, big and small! Thank you! Did you see that epic sponsors (100 HBD+) had special conference badges in the HiveFest world?
@poezio for being such a great sidekick, overall support, anchor and helping out for the 5th year in a row!
@arcange for the HiveBuzz integrations
@crimsonclad & @juliakponsford for NFTShowroom Art Gallery
@jeanlucsr and @traciyork for HiveChat!
@lordbutterfly for support through his managed Hive Marketing fund for the give away and ads on Twitter!
@guiltyparties for the background connecting and promoting of HiveFest speakerslots to many Hive partners and projects in our wonderful ecosystem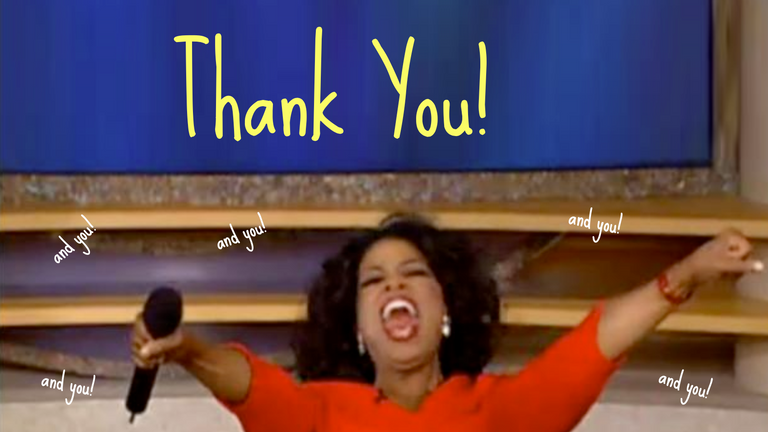 So that's it for this year. The videos will be cut up and published soon on some internet video hosting provider and brought under your attention in a separate post.
Thanks for coming out and hope to see you (IRL???, yes please...) next year!
As always, see you on the chain
@roelandp
Btw. Have you been Punkd? I missed out... to busy with the event and aftermath...