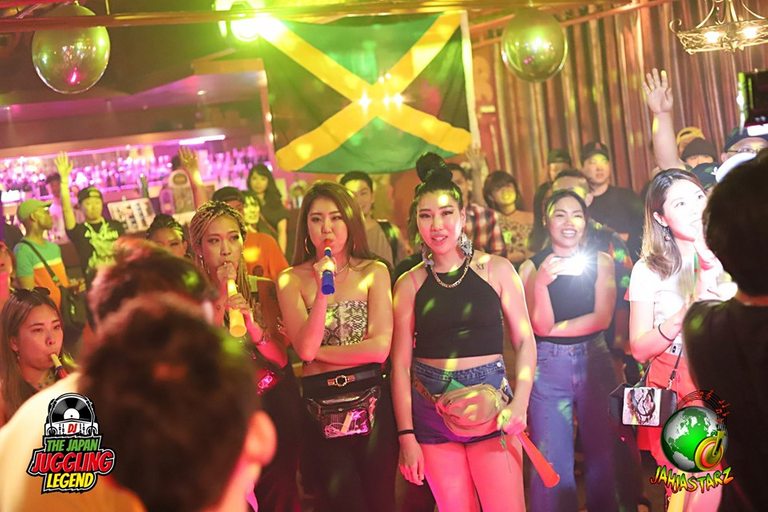 Hey Hey! Whatagwaan?
I finally got around to doing this intro post.
What a vast world within a world you all have here with steem. Big shout out to @reggaesteem for showing me the ropes though it seems there is a lot more to learn.
Allow me to introduce team JahjaStarz, your Jamaican link. Our main service is providing Reggae/Dancehall events in Japan, mainly in the Tokyo area. Some of our events include, Tipsy, Flex Fridays, Kanpai the silent party and most recently The Japan Juggling legend which is a soundclash competition.
Jahjastarz represents Brand Jamaica in Japan through its events and services. With these events & services, we strive to build a bridge between the 2 countries. We carry out artist tours in Japan & other Asian countries. We market Jamaican brands in Asia such as Magnum and Appleton. We also facilitate trips to Jamaica from Japan. Need to translate Patois Lyrics to Japanese or want to brush up on your patois? We offer English-patois lessons as well.
We are well known for our authenticity in everything we do especially unique Reggae Branded events.
Our motto is Your Jamaican Link.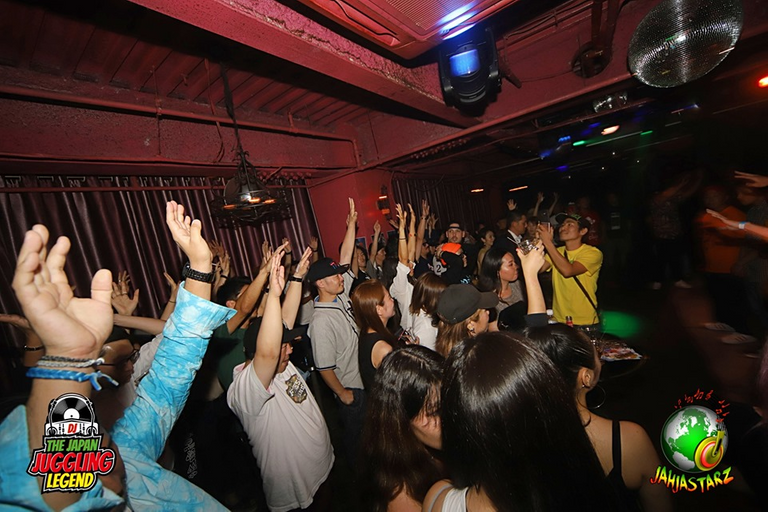 Our events are the perfect blend of many cultures as we stand by the Jamaican motto, "Out of many, one people".
Japan can be a lonely place for a foreigner, so we provide a space for reggae lovers to converge and have a good time. We always have authentic Jamaican foods for sale at our events. Our after work party called flex Fridays is a real Jamaican experience. Jamaican games such as loodie and dominoes as well as all you can eat Jamaican foods and rum mixes are whats on the menu.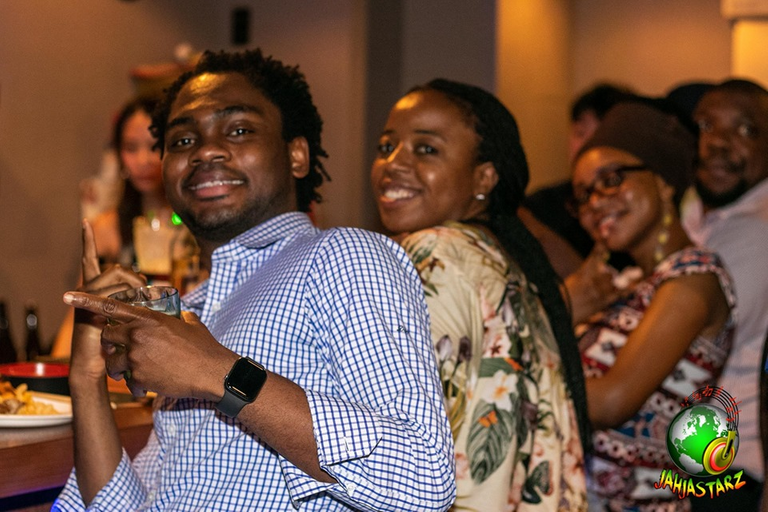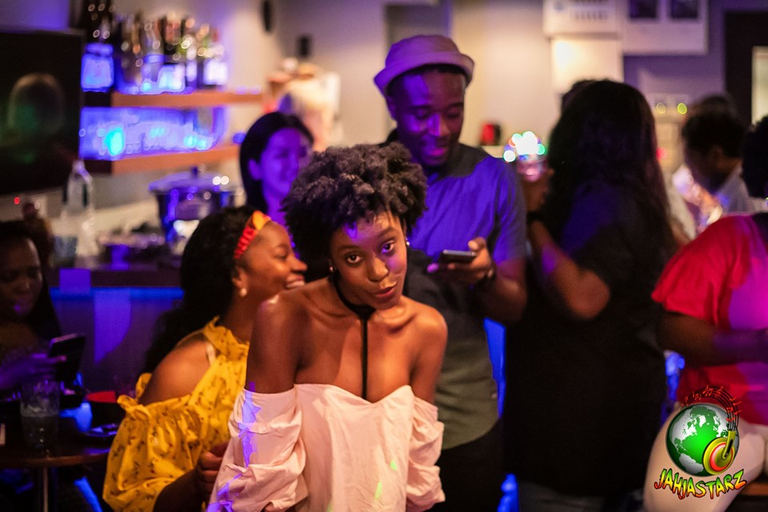 As mentioned before, Jahjastarz also does tours for reggae artiste & DJs coming to Japan, our latest guest will be DJ Delano from the Renaissance Sound. He will be a guest judge at our Japan juggling legend competition finals. He will also be doing a few club tours across the island. If you are in Japan this September, you wont want to miss this.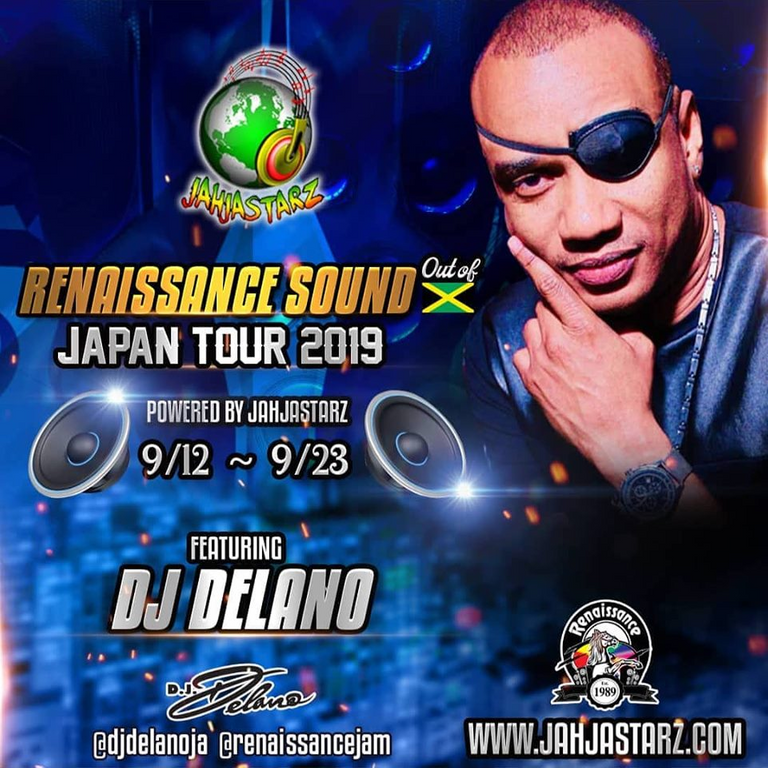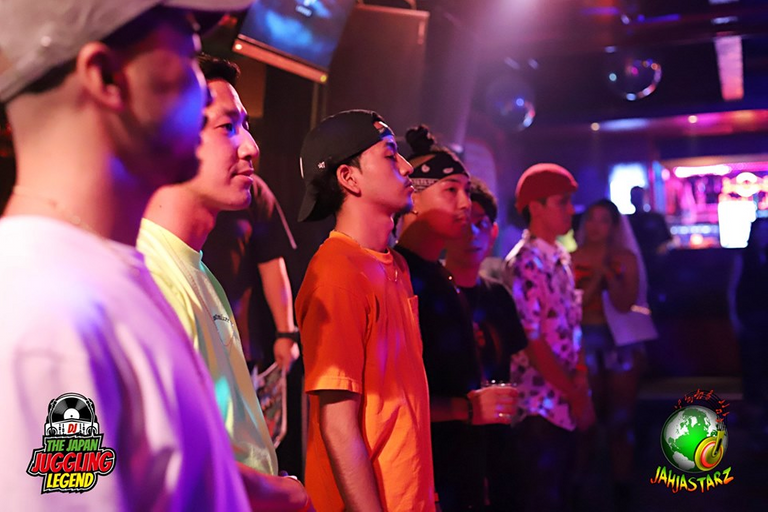 Japanese reggae Djs battle for a chance to win a free round trip to Jamaica, the 2019 juggling legend Trophy, two nights stay at the Jamaican Ocean Retreat Villa, debut and play at Dream Weekend party 2020 events, Appleton Jamaica and Magnum Gift packs, a feature on zip 103 a Jamaican radio station and other promotional prizes.
Jahjastarz is hosting a Young Bloodz DJ Competition before the main competition in September. In this competition, 4 young blood DJs will compete. The winner of the Young Bloodz Competition will then compete against Rio (King Life Star), Diamond Nutz(Big Blaze), and Hero (Sky Green) in the Main competition.
We plan to post event updates with some popin pics as well as occasional videos of our events. We look forward to growing with the entire steem community and building wonderful connections that last a lifetime. Many blessings to this interesting space. Walk good and stay blessed.
I leave you with a clip from our Tipsy party series held last year to celebrate Independence Day in Jamaica.