---
Get Snailed and Jump In ...🐌
---
Hi there,
This is an alt account for @mcyusuf and would be focusing mostly on updates regarding the snail farm I am trying to get running.
---
How It Began ...🐌
---
"One thing at a time, all things in succession. That which grows fast withers as rapidly; and that which grows slow endures."
— Josiah Gilbert Holland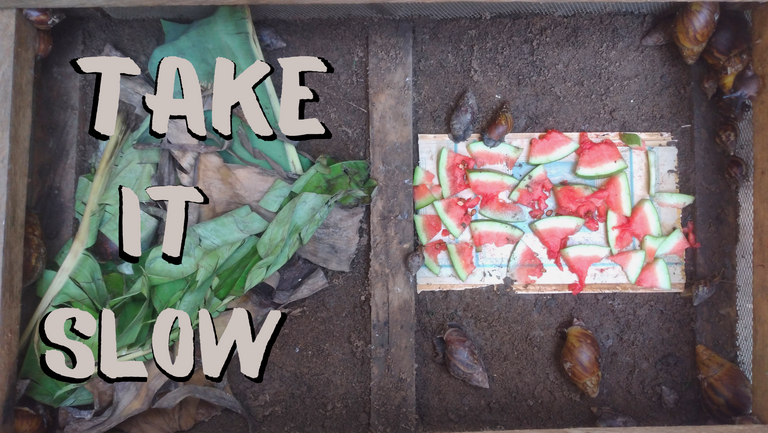 'Start small and grow big' was the last statement I took note of after attending a 2- weeks training on snail farming and agripreneurship (simply agricultural entrepreneurship). In the little time spent, the participants which includes me were able to learn one or two things in addition to what we've known and also correct a few of what we thought was right before.
---
All Thoughts and No Action ...🐌
---
A lot of people have plans and can't actualize them basically because of the finance involved in starting up. Sourcing for funds is one of the key issues many face if they decide to venture into one business or another. This was the first thing that actually came to my mind. How would I even start? having close to zero funds at hand. Banks won't lend money to a startup and agricultural aids would prefer to collaborate with cooperatives rather than individual.
A point of lay snail cost on average ₦500 (~$1) and the 'e' in me wouldn't think of buying it. I'm just starting out an adventure that's unfamiliar, the risk of losing what I have is on the high side. I needed to start from somewhere actually, but not by stocking a few snails bought. That kinda amount would be a good option if I were planning to atatinate (a coined word meaning 'to make a pepper snack out of'). 2 weeks passed by with nothing but ideas on paper.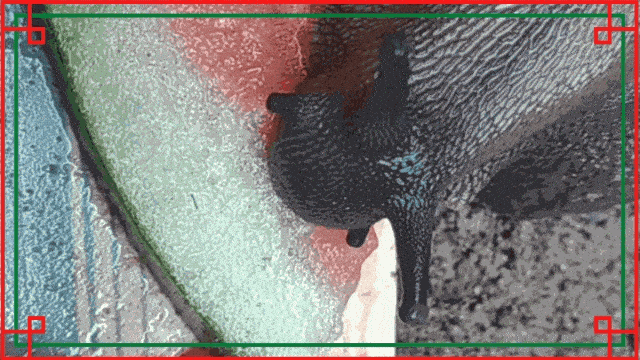 gif - 6x speed
---
Lucky or Not, Actions First ...🐌
---
The following week got me the idea of constructing a simple hutch and taking my chances at finding snails within close vicinity. Sourced for wood and nettings from discarded items at home, got nails and tools, then made a hutch of about one by half by half meter (length, width and height). It looked amateurish, but who cares, at least it stands and would work as needed.
As if the heavens were waiting for the little efforts I had to put forward first, In a span of three days, I was able to gather 20 gems, I mean snails. And that was just right for a start. Got them into the hutch and added some fruits and vegetables as feeds. The first image in this post was taken then. Some plantain leaves as mulching material, 3 inches of soil and watermelon as feed. At least I was able to put something together. The joy that gave me requires a scale to measure. Lol.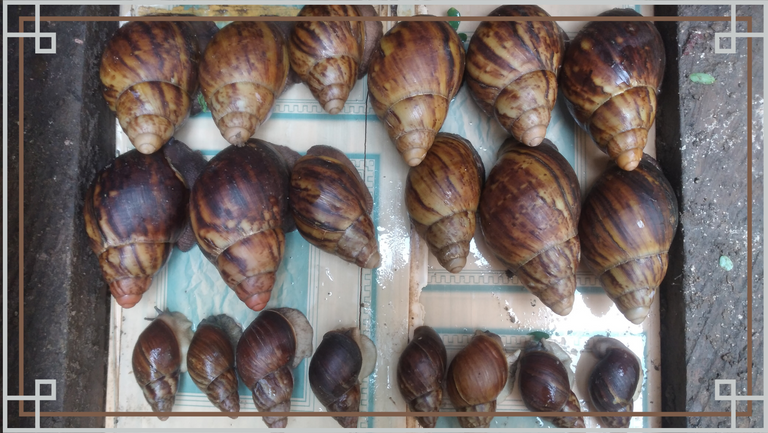 ---
Thanks for gliding with me on this slimy trail ...🐌
---
Period: 3 weeks prior to 18th June 2022.
All images and gifs are taken with taken on Samsung A20s, edited using Canva and phone's Gallery editor.