Dear Hiveans,
How are you?
Last week I held a Bitcoin presentation within my employer company. Nearly 150 colleagues attended. Though it was via Skype, I had heavy stage fright 😨 Phew! But I survived and it went quite well. Many colleagues were sincerely interested and afterwards they asked me specific questions about where and how to buy.
The last 3 slides gave an overview over other "blockchain"/"crypto" projects, and - as you probably suspect - I used this to focus on Hive 📢.
I summarized why Hive could be a big advancement for social media
Content producers can be rewarded directly via an integrated token (Hive).
No censorship
Direct (intellectual and monetary) feedback between content producers and consumers
Ability to buy a stake in this network (aligning long-term incentives)
This decentralized network can be accessed via further websites (@peakd) or apps (@partiko and @ecency), which can specialize for specific content like videos, movies, or science (@steemstem platform (https://stem.openhive.network/) for scientific publications which could bring a big enhancement to the peer-review process).
We need a lot more active users of Hive in order to grow the pie, so that every long-term Hivean can not only make new contacts and learn new things, but gets a bigger slice financially. The more Hiveans, the greater the incentive for developpers to build new and better apps, the more attractive Hive becomes (a virtuous cycle).
I hope my presentation was a tiny contribution to that effect.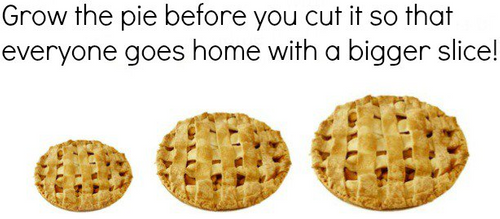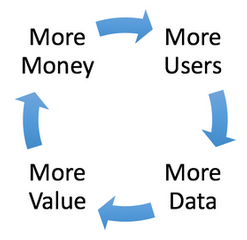 What about a new delegation spree?
As done in October 2020 (https://peakd.com/hive/@zuerich/who-wants-to-get-a-delegation), I'd like to offer 5 delegations à 2'000 HP (preferably to newbies).
Who do you think should get a delegation, and why?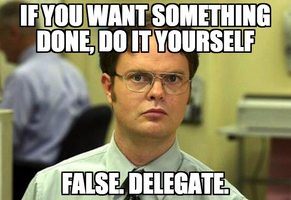 Have a great day,
zuerich
---
Liebe Hiver,
wie gehts Euch?
Letzte Woche habe ich eine Bitcoin-Präsentation in meiner Firma gehalten. Knapp 150 Kollegen nahmen teil. Obwohl es über Skype war, hatte ich heftiges Lampenfieber 😨 Puh! Aber ich habe es überlebt und es lief ganz gut. Viele Kollegen waren aufrichtig interessiert und haben mir anschließend konkrete Fragen gestellt, wo und wie man kaufen kann.
Die letzten 3 Folien gaben einen Überblick über andere "Blockchain"/"Krypto"-Projekte, und - wie Ihr wahrscheinlich vermutet - nutzte ich dies, um Hive zu promoten 📢.
Ich habe zusammengefasst, warum Hive ein großer Fortschritt für Social Media sein könnte:
Content-Produzenten können direkt über einen integrierten Token (Hive) belohnt werden.
Keine Zensur
Direktes (intellektuelles und monetäres) Feedback zwischen Inhaltsproduzenten und Konsumenten
Möglichkeit, einen Anteil an diesem Netzwerk zu kaufen (+Zinsen und Curation Rewards)
Auf dieses dezentrale Netzwerk kann über weitere Webseiten (@peakd) oder Apps (@partiko und @ecency) zugegriffen werden, die sich auf bestimmte Inhalte wie Videos, Filme oder Wissenschaft spezialisieren (@steemstem Plattform (https://stem.openhive.network/) für wissenschaftliche Publikationen --> möglicherweise großer Fortschritt für den Peer-Review-Prozess).
Wir brauchen viel mehr aktive Hiver, um den Kuchen wachsen zu lassen, so dass jeder langjährige Hiver nicht nur neue Kontakte knüpfen und neue Dinge lernen kann, sondern auch finanziell ein größeres Stück abbekommt. Je mehr Hiver, desto größer der Anreiz für Entwickler neue und bessere Apps zu bauen, und desto attraktiver wird Hive (ein sich selbst verstärkender Effekt).
Ich hoffe, mein Vortrag war ein Minibeitrag dazu.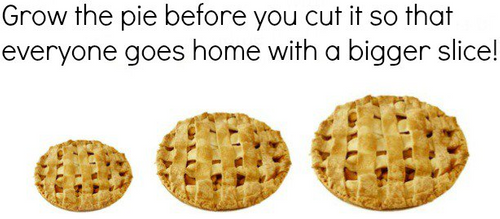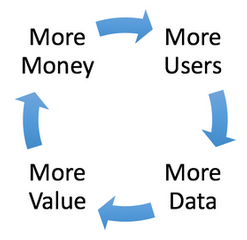 Wie wäre es mit einer neuen Delegationsrunde?
Wie schon im Oktober 2020 (https://peakd.com/hive/@zuerich/who-wants-to-get-a-delegation) würde ich gerne 5 Delegationen à 2'000 HP (vorzugsweise an Neulinge) anbieten.
Wer sollte Eurer Meinung nach eine Delegation bekommen, und warum?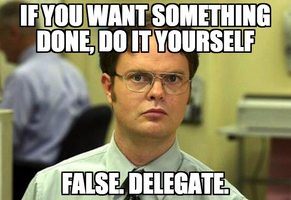 Have a great day,
zuerich
---
Queridos Hiveanos,
¿Cómo estáis?
La semana pasada hice una presentación de Bitcoin en mi empresa. Asistieron casi 150 compañeros. Aunque fue por Skype, tuve mucho miedo escénico 😨 ¡Uf! Pero sobreviví y salió bastante bien. Muchos colegas estaban sinceramente interesados y después me hicieron preguntas concretas sobre dónde y cómo comprar.
Las últimas 3 diapositivas dieron una visión general sobre otros proyectos de "blockchain"/"cripto", y -como probablemente sospechen- aproveché para centrarme en Hive 📢.
Resumí por qué Hive podría ser un gran avance para los medios sociales
Los productores de contenido pueden ser recompensados directamente a través de un token integrado (Hive).
No hay censura
Retroalimentación directa (intelectual y monetaria) entre productores de contenidos y consumidores
Posibilidad de comprar una participación en esta red (alineando los incentivos a largo plazo)
Se puede acceder a esta red descentralizada a través de otros sitios web (@peakd) o aplicaciones (@partiko y @ecency), que pueden especializarse en contenidos específicos como vídeos, películas o ciencia (plataforma @steemstem (https://stem.openhive.network/) para publicaciones científicas que podría aportar una gran mejora al proceso de revisión por pares).
Necesitamos muchos más usuarios activos de Hive para hacer crecer el pastel, de modo que cada Hivean a largo plazo no sólo pueda hacer nuevos contactos y aprender cosas nuevas, sino que obtenga una mayor porción financiera. Cuantos más hiveanos haya, mayor será el incentivo para que los desarrolladores construyan nuevas y mejores aplicaciones, y más atractivo será Hive (un círculo virtuoso).
Espero que mi presentación haya sido una pequeña contribución a ese efecto.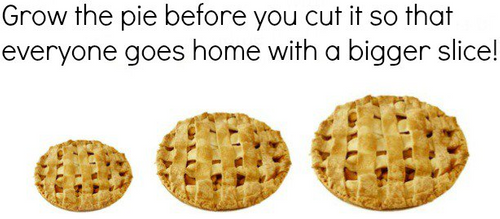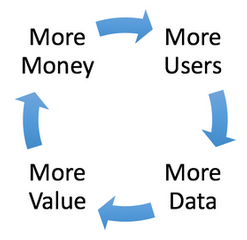 ¿Qué hay de una nueva juerga de delegaciones?
Como se hizo en octubre de 2020 (https://peakd.com/hive/@zuerich/who-wants-to-get-a-delegation), me gustaría ofrecer 5 delegaciones a 2'000 HP (preferiblemente a novatos).
¿Quién crees que debería recibir una delegación y por qué?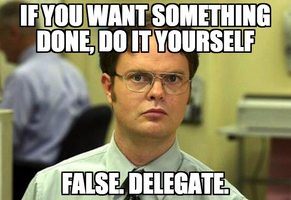 Que tengáis un buen día,
zuerich