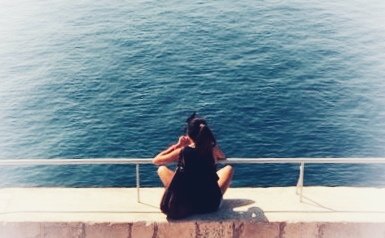 How many times do we feel insecure about our actions and even feel bad about ourselves because we assume that others know what they're doing when at the same time we have no clue? Personally, I've been there many times. However that is not the case at all.
People select the side of themselves they will show to others. Sometimes this is not even a side of themselves it's just an ideal side of the person they would aspire to be or superman's bright side. We want to hide our insecurities, act like we have everything under control, that we have no stress, no bad moments, only success and happiness.
This is what we show, but is this the truth? Of course not. Everybody struggles his way through life. Even you, when you feel insecure, you will not announce that to everybody. You pretend that everything is perfectly fine and you go through an internal procedure to get things organised.
That's what others do as well. There are no super humans, there is no manual on how you can have everything under control. You are not the only one who doesn't know what you're doing. This is an irrational and naive belief that we tend to develop just to make things worse. People just fake the same way that you do.
Don't get trapped in this belief. Life is not rainbows and unicorns for anyone. Always keep in mind that more or less we all go through the same worries and insecurities. What differentiate us, is just the way we choose to deal with those problems.