Just recently, our city has allowed us to go out without food and medicine pass. That doesn't mean everyone is allowed to go out tho. 18 years old and below (or is it 21? forgot) aren't allowed to go out. Citizens must wear masks outside and maintain social distancing. So, that means I am now allowed to go out.
My dad was busy and I wanted to buy groceries myself so I went to the supermarket alone. I just rode a cab well cos I don't have my own car. XD
Public transportations need to have something to separate the passengers from the others for less risk of spreading the virus.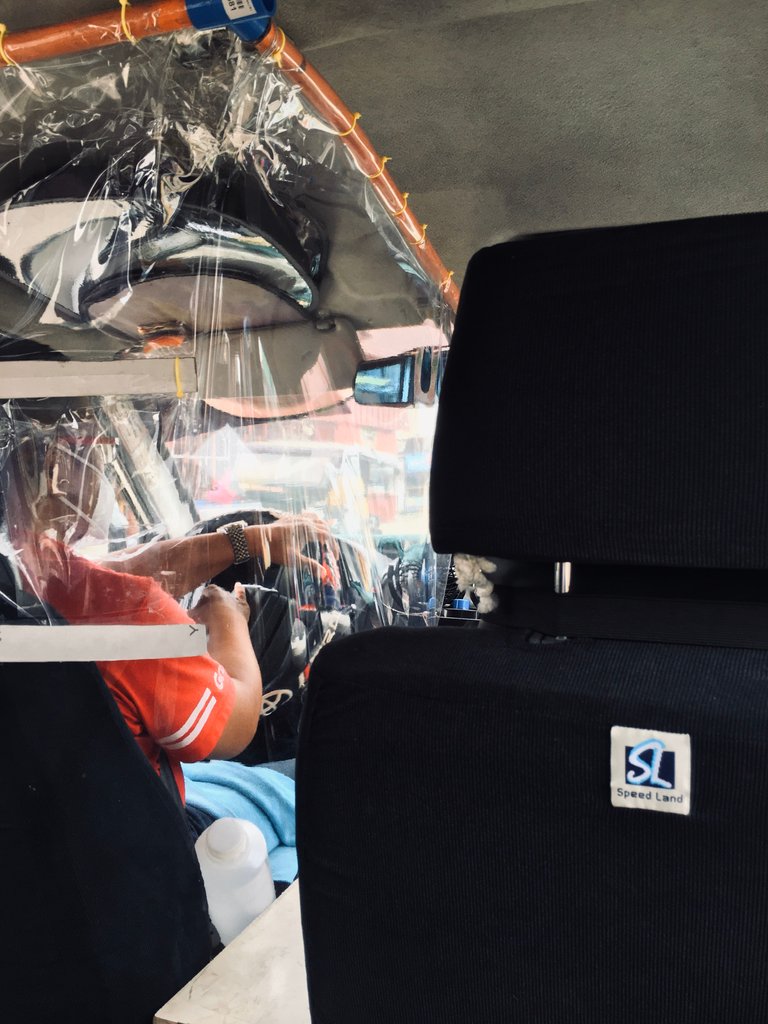 This is how it looks like inside. They also have to bring alcohol with them at all times (us too) and wear face shields.
At the mall entrance, the guards are checking each customers' temperature and spraying their hands with alcohol at the same time.
When it was my turn, the guard asked for my age. I got shocked by the question and I immediately said 18 cos I was thinking "I'm 18 above already!" lol. But then I immediately said 23 (which really is my age) and he got suspicious and asked for my ID for a proof. T_T
Well, if you got asked with that question out of nowhere, will you be able to answer quick? LOL.
Anyway, he let me in cos my ID says I'm already 23 even though he suspected I was probably 14 or something.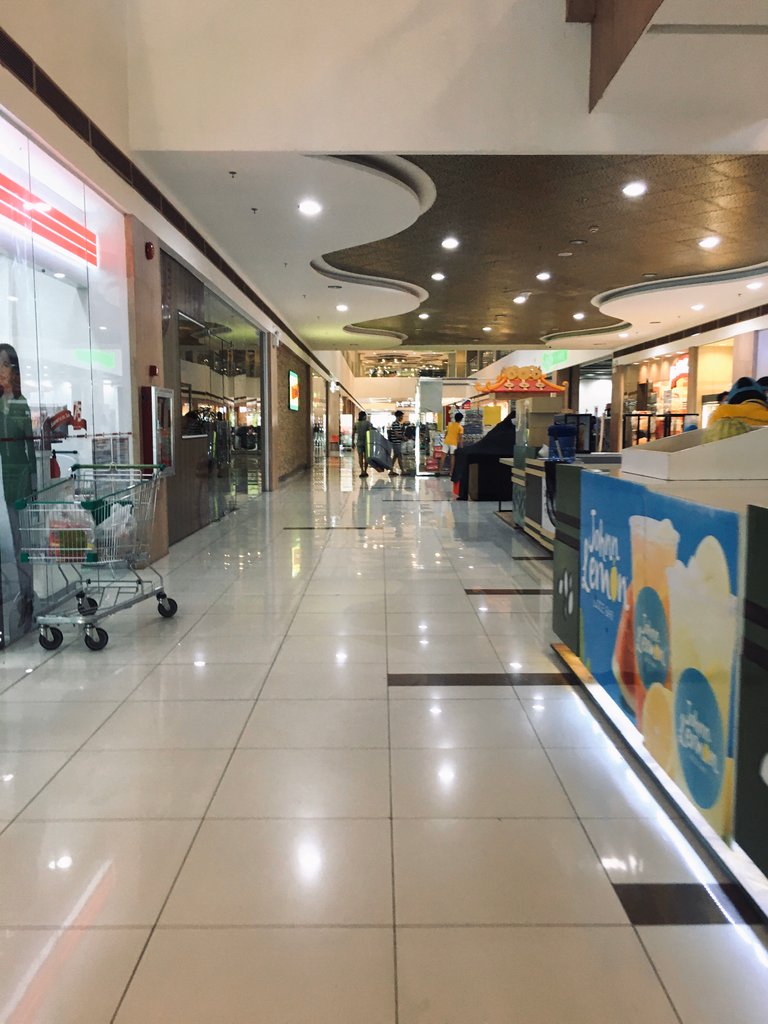 Inside the mall, I can say there were quite a few shoppers... but it is enough for us to keep distance with each other. It wasn't like a ghost town either.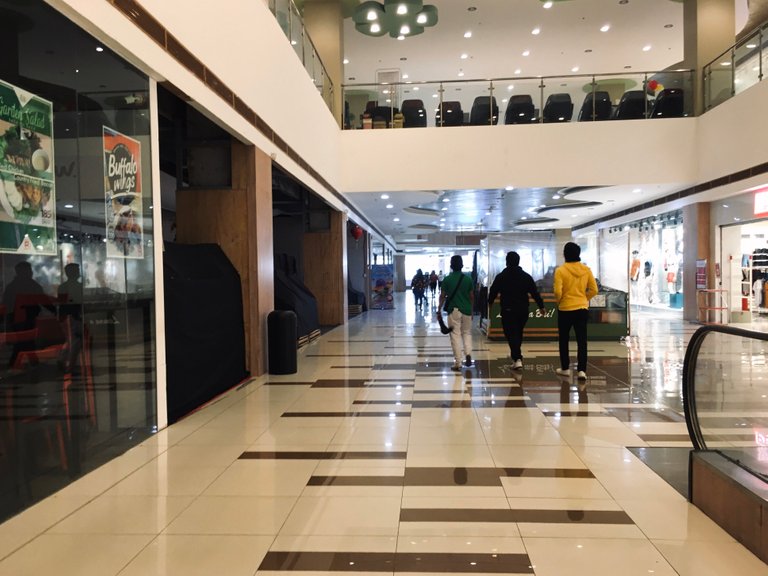 A few shops are also closed but the more popular ones (clothing stores, fast food chains, beauty stores, and etc.) are opened. I went to the beauty store as well and bought some shit for my face. You know, face wash and whatever to remove the whatever-stuff-is-growing-out and to prevent me from picking it, I have to take care of it.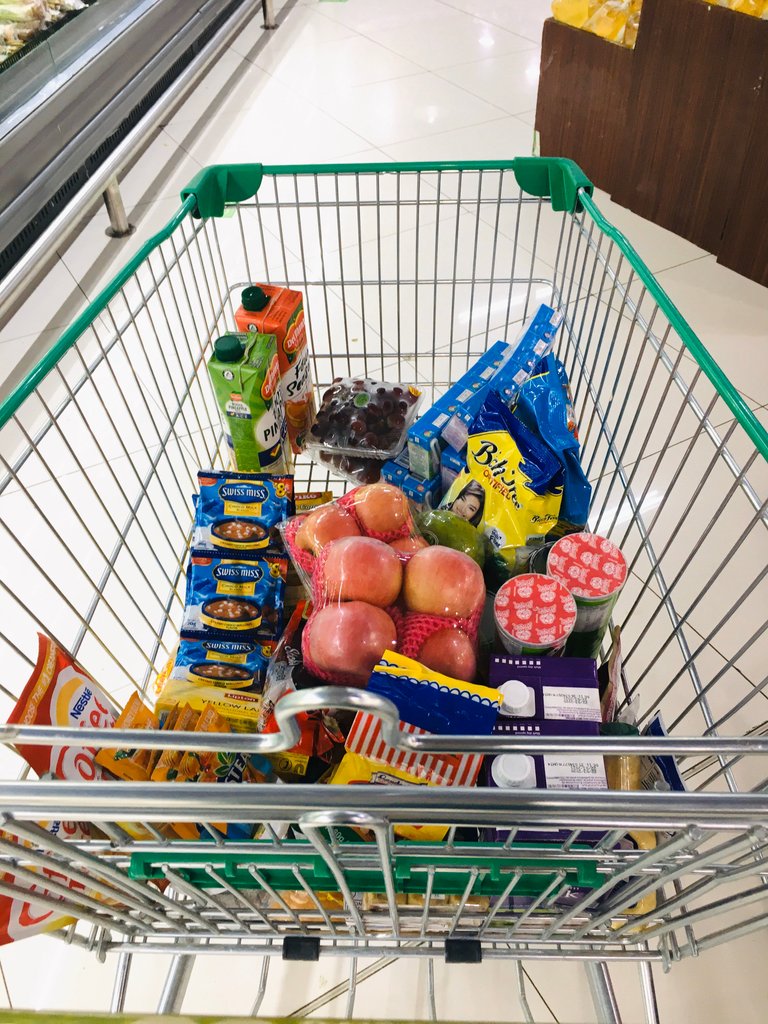 You know why I wanted to buy groceries myself? Cos I can choose whatever I like for myself lmao. I got some junk foods as well but I wasn't able to take pics of it.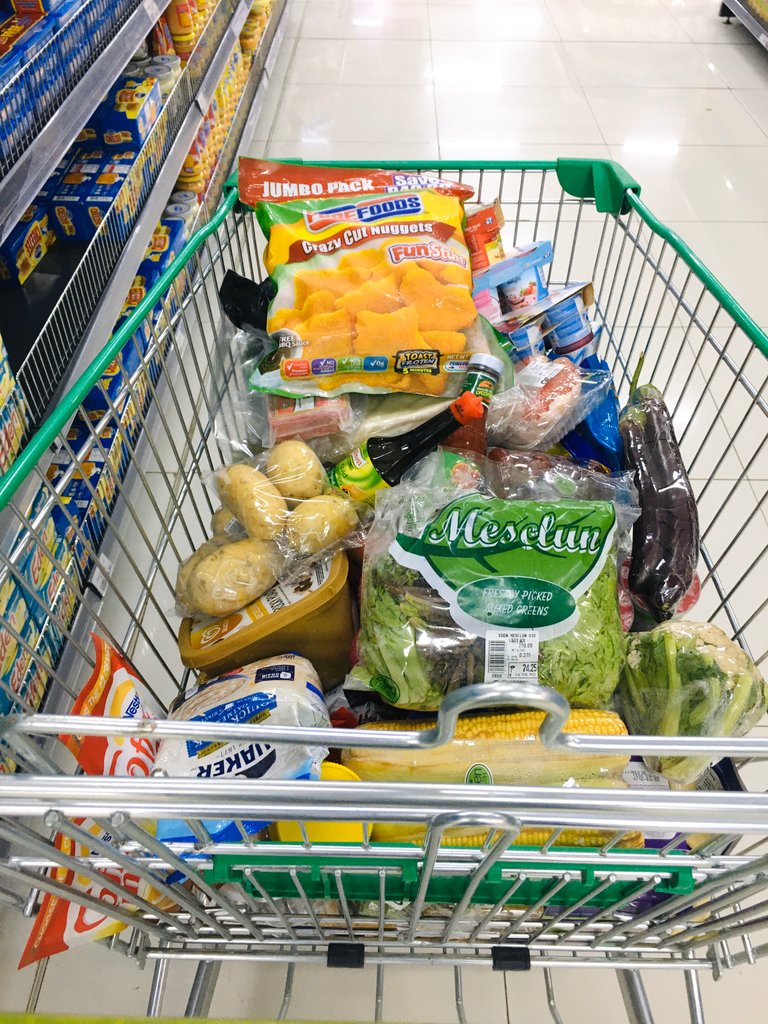 Of course I have to get that chicken nuggets. It is life.
After a while, my cart is already like a mountain (it's full of junk foods and instant noodles, like for real). I was kinda getting worried it's gonna go beyond my budget limit.
I put the essential ones at the counter first (meat, coffee, etc.). As the cashier was scanning the items, I was getting really nervous cos it was like 25% of my budget already and the cart still looked like a mountain!!!
I was just really picking out the most important ones and thankfully they all just went okay with the budget lol. :/
I wish I took some pics, but yeah after they have packed my items, I was surprised to see 2 carts in front of me. Omg how am I gonna bring these all at the cab area lol.
Thankfully, they (from the supermarket) helped me with carrying the other cart and took them to the cab. I went home safely. :3
Of course when I got home I got those looks from my parents, they have expected me to buy snacks along with the ones on the list and joked about me opening a store to sell what I have bought. T_T