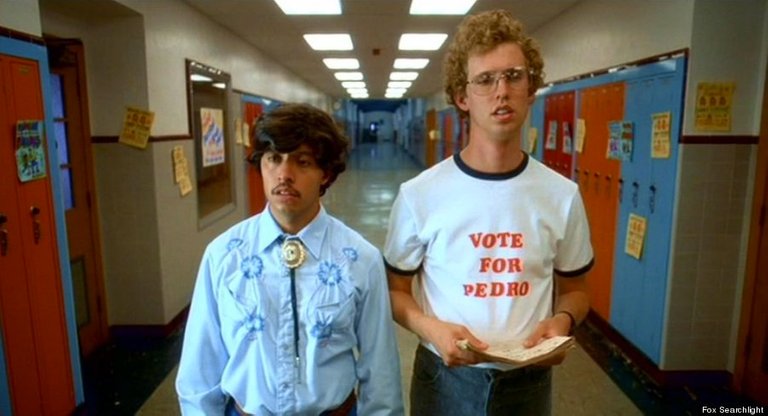 Dorky
I travelled into central London by tube today at around the same time that school finished for the day. I found myself looking at, and eavesdropping on the conversation of, a couple of secondary school kids. They were a bit dorky, their trainers weren't well known brands, their hair wasn't the latest style and probably needed a wash. Yes! I thought. That's my crew right there. Not now, because that would be super weird as I'm old enough to be their mum! But back when I was a teenager those would be the kind of kids that I would be hanging out with at school. They would naturally navigate towards me because I was one of them. And even later when I pretended to be be cooler, by wearing my hair in a high ponytail with a bandana wrapped around it and bought a fake Karl Kani top (it was the 90s!) I still had friends that were geeky and awkward and I liked their vibe. I was comfortable being myself with them.
CCP (Cute, Cool and Popular)
The kind of girls who my Mini Me 1 and Mini Me 2 now refer to as "the CCPs" (Cute, Cool, and Popular) were never my friends. They wore make up, short skirts, had boyfriends and social lives and were basically the opposite of me. I never even attempted to befriend them. We'd talk in class but they were never my crew.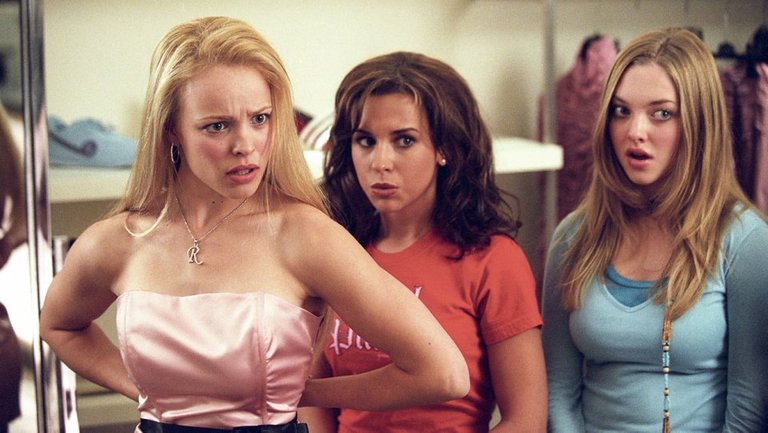 She would never want to be friends with me
I distinctly remember still feeling this way when I started university at 18 years old. I have this really vivid memory of sitting behind a really beautiful Indian girl in one of my first lectures. She had awesome hair and the most amazing eyelashes I had ever seen. She'd made loads of friends already too. So obviously she was the type of person who would never hang out with me. I was wrong. We've been friends for 20 years and she's actually one of my best friends today. She probably has no idea I ever sat there in lectures behind her staring at her eyelashes like a total weirdo. And since she became my friend, maybe she wasn't that cool after all!
Secure and confident
I'm 40 years old now and still when I see women who are beautiful and who always seem to know the right things to say and do, have awesome hair, stylish clothes and have cool occupations, I subconsciously put them in a category of "would never be interested in being my friend". Basically CCPs! It's not because I'm an insecure person. Over the years I've developed a quiet confidence and am totally secure with who I am. I even think I look better these days than when I was younger (I was a late bloomer!) However, inside I'm still that awkward dorky chubby girl who couldn't afford nice clothes. I found it laughable when a few years ago a colleague who became my friend told me that when she first met me she thought I was "too beautiful" to ever be friends with her!
It makes my heart ache
I mentioned that my daughters now use terms like CCP, which they learnt from the Dork Diary books. It kind of makes my heart ache a little when they tell me "sometimes the CCP girls actually hang around with me" as I know how they feel. I always tell them to just be themselves and that people will always like them for the beautiful girls that they are. And they truly are. Inside and out. I also make them feel better by telling them that all the CCPs from my primary and secondary school cared about being popular more than education and are now stacking shelves in supermarkets looking like hags because they started wearing make up at 10 years old (I have to admit only parts of that are true!) and that dorks rule. But I still understand that there is a core cool crew that they are not part of and know how that feels. Even though my kids actually have some cool clothes and trainers, which I never did at their age. I guess these days the CCPs have their own phones and Instagram accounts too and drink cans of coke when they go home from school. All things I won't let my kids do, however much they beg me. If that means they are assigned to the dorky subculture or remain on the outer periphery of coolness then so be it.
Humilty
A few things I've learnt from never being one of the popular girls are humility, never looking down on anyone, always trying to include everyone because I know how it feels to be left out. I try to teach these values to my kids too. I tell them that regardless of how beautiful and cool they look on the outside, it's what is inside that counts and true friends will see that. I'm not saying that that people who have always been cool, beautiful and popular don't have these qualities but I couldn't tell you as I've never been in their shoes.
I work harder to prove myself
Experiences and friendships help to shape us into the adults that we grow up to be. I don't know how I would have turned out if I was in some Mean Girls type clique at school. I'm happy to be the person that I am today......sure of my own abilities but ready to work harder to prove myself, happy to be on stage hosting an event for 1000 people, but scared of small talk at social events, easily making friends with different kinds of people, but with a soft spot for dorks :)
MummyImperfect x