Sometimes, persistence pays.
There was a blockchain boat cruise today in Vancouver. I had first got notification about it via some meetup.com group I've been subscribed to. At that point, I was thinking of passing.
A couple weeks later, I got a private message on LinkedIn from the event organizer, extending another invitation for this cruise with "high-profile" people. Here, I figured the second invite might be a "sign" and began considering it more seriously.
Now, as I've gotten into astrology, I tend to regularly check my daily transits... and the combination of transits on this day were such a loud sign, they couldn't be ignored. There wasn't just a couple "good" transits suggesting it was an outstanding day for networking, making business connections, breaking routine and having a great time in good spirits, and winning the support of new people - there was like a dozen, the cumulative total of which would have been ridiculously fucking stupid to ignore.
However, I procrastinated on buying tickets. Naive to think they wouldn't sell out, I went to purchase this morning to find, they sold out.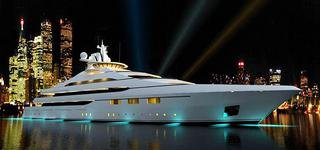 Well, they say the wife is the brains of a couple, sometimes; and today, I must concur...
Telling her of my predicament, she suggested just showing up upon the boarding to see if there were any dropouts or no-shows, testing for any possibility if I might be able to squeeze on last minute.
And, about the same time, a received the following emojis in a Facebook chat with a soul brotha after sending him a collection of my Steemit writing:
🙏🏽😇🚤
A boat...???
So, I went.
Upon arriving, social anxiety kicked in. I've never loved networking events, and it's been years since I've been to one. I was pretty close to backing out. But... the astro chart for the day couldn't be ignored. Neither could that silly boat emoji.
Asking the guy greeting guests at the top of the boat launch, he said there might be two spots available. So, I got in line.
A few minutes later, he informed me there was one spot remaining.
And a few minutes later, he regretted to inform me it had been taken. But suggested waiting until the final boarding call to see if they had reached capacity and could possibly fit me in.
Here again, I was nearly tempted to walk away, back to my comfort zone, free of the social anxiety that was building up inside.
But those astro transits. And that boat emoji.

🚤

The final countdown...
I got squeezed on.
Past the gate, the anxiety lightened a little bit. Walking in, a couple of presenters started up a lighthearted chat and put me at ease. Their business seemed pretty cool, and when they asked what I did and I told them I write on Steemit, the feedback was wonderfully positive. Off to a good start. And once settling into the event while listening to the speakers, free of pressure to shake hands and chit chat.
First break...
I end up outside, next to a very cool guy I haven't seen in 9 years and another dude, both of whom are marketing geniuses. I was more observing than participating in the conversation, as it was some pretty heavy-duty technical marketing stuff. But, it was quite interesting, and the vibe was good.
Then came the drops...
A trick to get a book up to best-seller status on Amazon. (Highly relevant, given my direction of writing a book.)
A question-based linguistic system/trick, whose relevance relates pretty much directly to some conceptual modeling I was working on last night brainstorming on Tauchain ideas. Such a invaluable component, it's not even funny.
And a sister who's a pop singer. (If you don't yet know, I'm an "up-and-coming" music producer).
Bam.
Anyways... the event carries on.
More speakers, none magically-captivating. And turned out the boat cruise was wonderful - going deep into a cove, exploring an area my wife and I have had in mind to move to, giving fantastic views from the water and an idea of just how magnificently beautiful the area is from the water.
All the while, it's clearly on my mind: I need to find that guy and ask what his girlfriend's name is, so I can check out her music and see what collaboration potential there might be.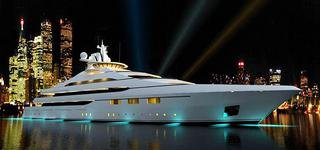 Fast forward...
After the speakers were done, the social anxiety creeped back in. Though, not even two minutes later, I find myself in conversation with a highly-outgoing dude in a completely extravagant bling-bling outfit.
Turns out he's not only a fashion designer, but passionately focused on music.
Bam.
And sure enough, while in the midst of the magical magnetic syncronicity unfolding, discussing music with the guy, the other marketing guy comes back.
And turns out, while I had thought his marketing skills were directed strictly towards internet business - as he had introduced himself earlier as being part of a retail crypto payments processor company and discussing all this advanced SEO and black hat marketing stuff - he's also got extensive experience and connections in the music biz, beyond his pop star girlfriend. (Nothis sister, as I first thought I heard.)
At this point, the goosebumps all over my body were electric. My head, buzzing.
I honestly felt like somebody had spiked my glass of water with MDMA. And I was nearly clenching my jaws as though I were. No joke.
The astro transits today DID NOT LIE.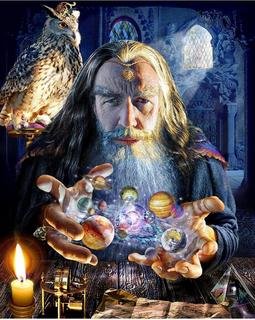 Morals of the story?
Sometimes when it seems like the universe says NO, you need to knock again. Refuse to take no for an answer. Get off your ass and go out of the way to make things happen.

Carry an extra capsule of magnesium with you when you follow the signs, in case you find yourself in the midst of a magical moment so strong you feel like you're on fucking Ecstacy and need to stop yourself from gurning.

In such a situation, be sure to find a nice hotel lobby in which to ground yourself by writing the energy out into a Steemit post, so as to not float off into the clouds walking home.

Read & follow the signs.