During the last month or so and mainly due to the lockdown, I've been contemplating the very real struggle of sticking to a regimental diet and exercise plan. I live in a city of many culinary temptations. So much awesome food placed conveniently a few minutes drive away. Restaurants are opening up again driving the craving to new heights and boy, does that makes things tough. But then again, it's easy to blame variables in your life that contribute to your own shortcomings. It's not the damn restaurants fault for choosing to establish themselves near me. In fact, it's quite a successful strategy on their part, given that I'm talking about it right now. So, what is the best technique I should employ to battles those inner demons whose hunger pangs know no boundaries?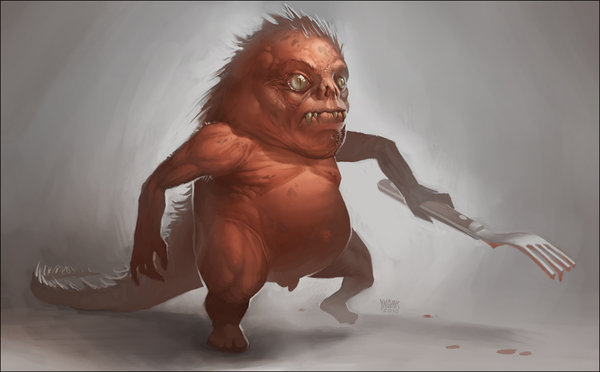 ---
Well, the way I see it, the answer lies in depression. A feeling of manifesting temporary low self worth or actualisation. If you're a free spirit, happy in tone and mind, I find these feeling to be easy extensions into other areas of implied joyful creation. In other words, tasty food. Running in stark contrast to when I'm down or forlorn and in consequence, have almost no appetite whatsoever. Now, of course starvation is not the right way either, but I'm fully aware of the "quantity" I eat being the main culprit to the underlying problem. So, the way I see it is it's basically all about mindset. Easier said than done, however.
But the mind is a complex tool, at the end of the day. Something that "can" be manipulated by oneself to view things from a different perspective. Definitive command over this tool in an environment such as a weight loss program or exercise routine, is the perfect match. So I've decided to give that a try. Not only as a way to achieve the desired outcome, but also as a personal challenge to myself. I ain't been pushed in a while now so it's time to step up to the mark again. It's so scary just how easy is it to slot yourself into a "comfort cycle" and remain there, blissfully ignorant of your surroundings. I do think it best to stay sharp and do all you can to prevent yourself from succumbing from that.
Yeah, been having a lot of reflections in my life, as you can see. And inspirations too. Carrying them out is the obligatory next step.

Hope you enjoyed this post, please look out for more on the way... (author: @ezzy)
---