Since i am still not satisfied with the sound for streaming, i decided to re-install the 2nd Midi Trigger, i removed when i figured out, it's not necessary for live. But as i had so many issues switching between a un-plugged and my re-plugged sound i have put it in again.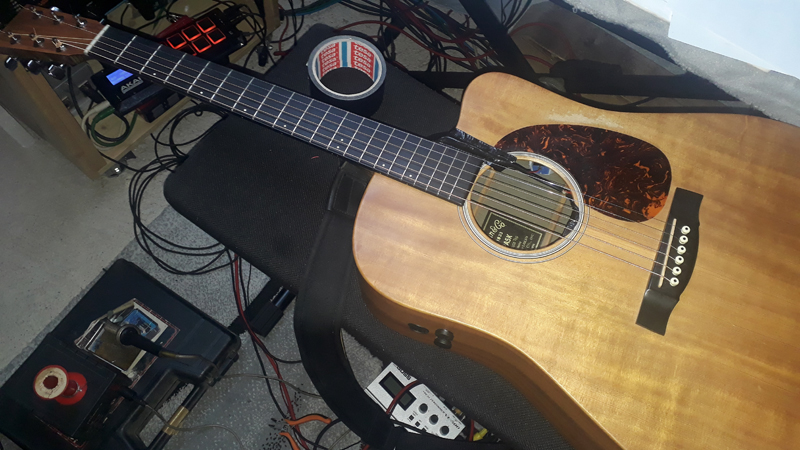 If the System works as i desire, i will beauty up the installation, till that time, tape will do most of the job :)
The Midi Pickups are there to trigger Kick and Snare Samples. Till now i only relied on the built in Microphone for the Kick. The 'Drum' sound is always a blend between the samples and the built in microphone.
Here's a short overview on the signal way: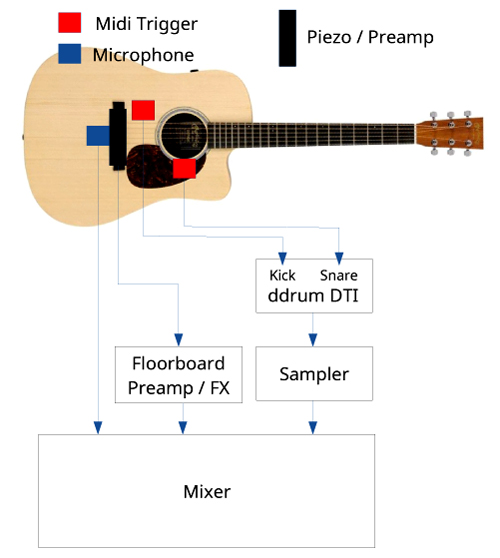 It will take a bit of time to find best settings on thresholds, gain and cross-talk, but the first try outs made a good impression to me.
The 'standard' out of the guitar gets all the processing from the Floorboard.
If you don't have an idea on what i mean by re-plugged, you can check out a the songs on this youtube playlist and the posts i did here on producing the last re-plugged song:
The Drums
Guitar and Bass
Hope you found it interesting, and have a wonderful day my lovely ones!