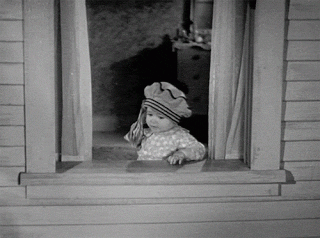 Yep that's right, today I consumed content.. on a content site.. a lot of it.. and I think I should be paid directly for doing so. I mean, I know the whole point of the site is to consume content I like, and I know I actually get rewarded (based on my stake) for curating it.. but that's just not enough. And I don't really want to make rewards for voting what adds value.. that's too complicated.. I just want you to pay me to read it.
I mean I spent hours reading this one tag.. I mean there must have been like 20 posts that I had to go through in that tag to find the good stuff. Now it wasn't really "undiscovered", as most of it was on trending already, but I read them all for you.. and now I'm going to put the links here for you.. as a public service.
There is a steemfest happening
https://steemit.com/steemfest/@roelandp/steemfest-updates-mobile-app-live-evening-venue-day-2-revealed-and-art-at-steemfest
Steempeak did some stuff
https://steemit.com/steempeak/@steempeak/steempeak-v1-19-downvotes-value
3speak
https://steemit.com/threespeak/@threespeak/3speak-s-citizen-journalist-onboarding-program
There is a cool village
https://steemit.com/ecotrain/@eco-alex/steem-ecovillage-update-land-aquired-in-portugal-website-launch-ecovillage-token-is-live
Good read by anyx
https://steemit.com/dpos/@anyx/how-vote-incentivization-monopolizes-delegated-proof-of-stake


Pretty links, right?
Now I'm not going to ask you to go read them or support them.. as like I said - most are already trending. So just push that upvote button down there to reward me for my work.
No I didn't write any of them, or even really curate them.. as my goal is not to get them seen. I just want to make a post for my blog, so I put them in this post, for you, so now you owe me money.
stop questioning me, this is a public service.
I mean it took me a few minutes and that is time I will never get back.. so just upvote this post to trending and we will call it fair. I mean because what more do outsiders want to see than a post on trending.. linking to all the other posts on trending.. right?
Oh and don't worry, I got three more posts coming today that just link you to others peoples work too.. and I'll need a check for those too.. as well as a pat on the back.
So just stick me on auto to make this easier and then I'll have even more reason to crap out a few more posts like this, maybe I'll up it to 6 posts a day to really get what I think I deserve. And no one can downvote me for being over rewarded because I'll just say repeatedly how much value I add, and try to guilt people for not paying me to read posts.. so.. you can't downvote me bro, that's rude. I mean not as rude as taking advantage of autovotes by doing repetitive posts multiple times a day ... but it's rude.
Because after all, this isn't a site to consume content and there is no incentive to do so.. we gotta spam and milk those autos help add value whenever we can.
As the real goal is to grab all we can while the ship sinks.. make a place people want to come, right?
Who cares We care about longterm price of STEEM after all ...
See, I said "Steem" ... that means I care.


---


This is a snarky satire look at what I see on Steem lately. Take it how you want, I think we have a long way to go.
All rewards are being burned,
As quite frankly if it gets rid of some of the inflation this round to not go to this bullshit anymore then I count that as a good call for my investment in STEEM. Maybe I'll burn links daily just to even it all out...🔥