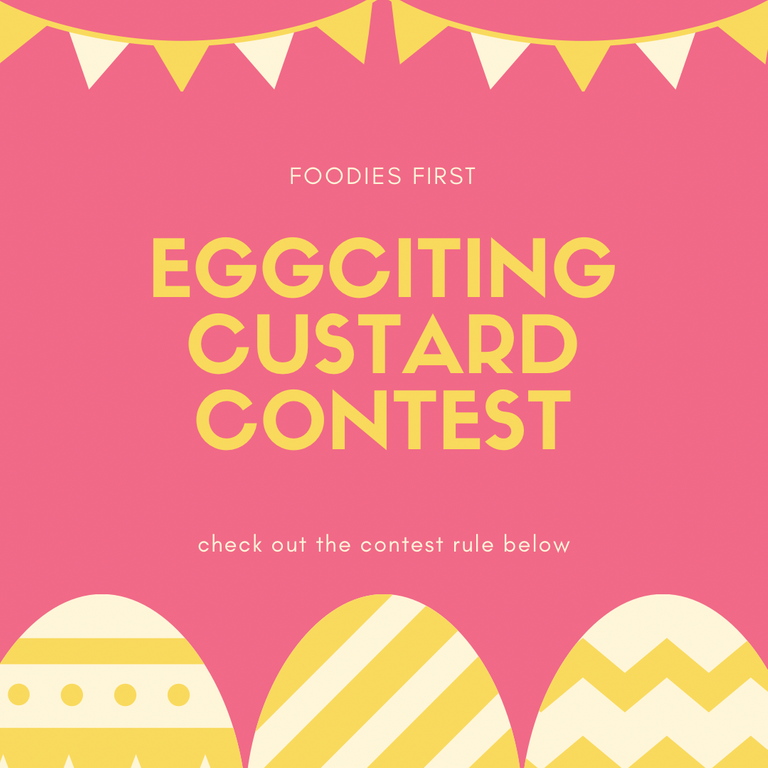 Hello Fellow Foodies!
Easter is around the corner and I know you are planning your Easter weekend meals, but DESSERTS are always the guilty pleasure of a long weekend with family and friends.
This is your opportunity to get creative and share your most exciting Easter Custard inspired dessert with us! Check out the rules below.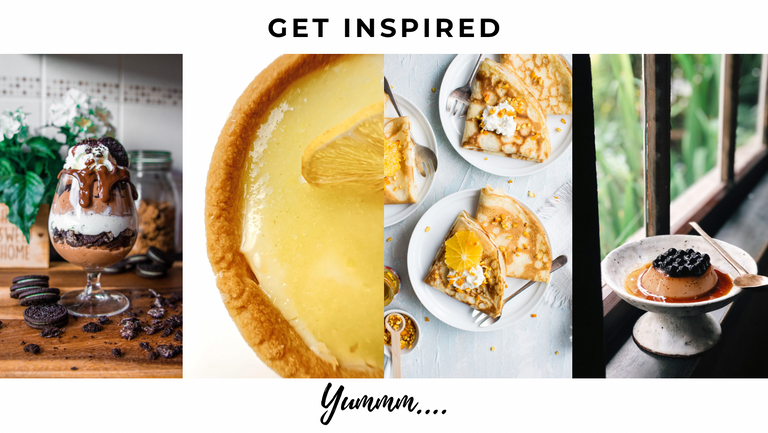 THE EGGCITING CUSTARD CONTEST RULES
Share your custard inspired recipe by posting in the Foodies Bee Hive Community.
Show us a picture of your pudding with you in it
Your recipe and presentation should be Easter inspired
Share the link to your post in the comments of this contest post (we don't want to miss any entries!)
The contest will close in 7 days on Thursday evening 1st April.
And HASHTAG #custardcontest in your tags and post!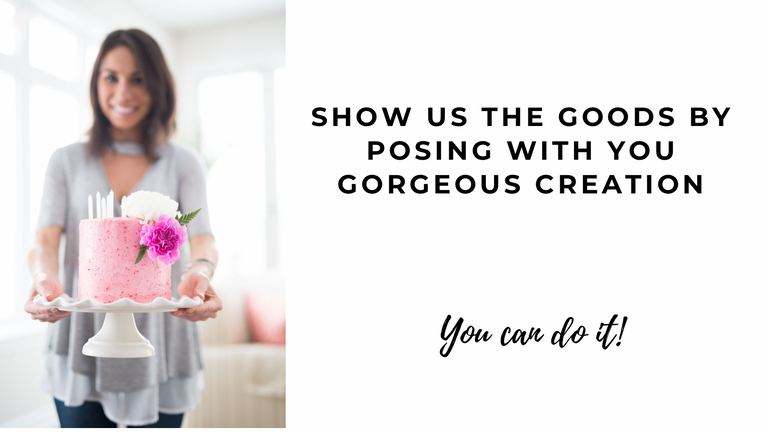 PRIZES
Massive thanks to @brittandjosie for being the inspiration and reason for this contest and going above and beyond by sponsoring the awesome prizes.
1st Prize 5 Hive
2nd Prize 3 Hive
3rd Prize 2 Hive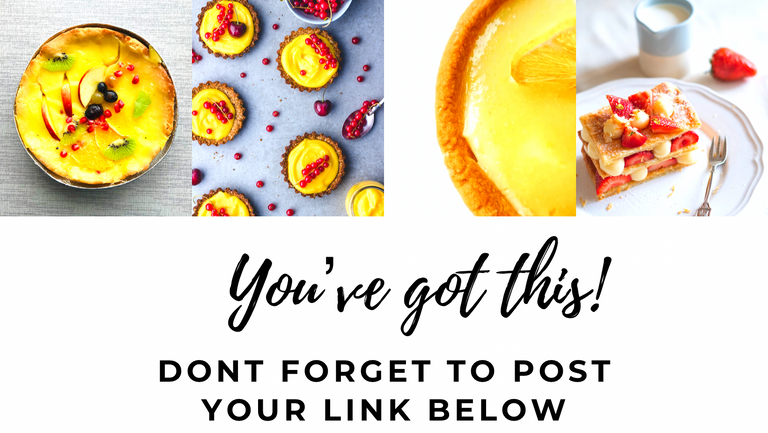 We can't wait to see what you're going to come up with!
Aaaaaaand GO!!!
All photos sourced from Canva and Unsplash.