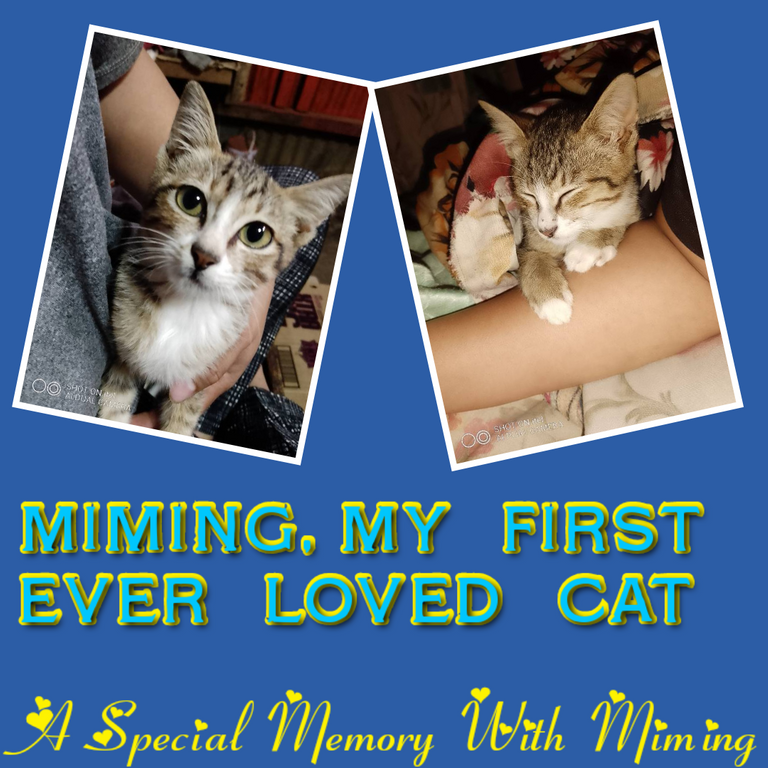 I was not a cat lover and never did I plan to take care of one not until Miming came into our house last five months ago. His sudden appearance in our house surprised us. Honestly, when I feed him for the first time, I was thinking that I would let him go and be back to where he came from but it never happened. He stayed with us on that very day, slept beside my kids, and even came and laid beside me.
On the first day of Miming in our house, he instantly captured our hearts. His behavior made me love him more. Every eating time, he would just wait when would his food be given to him, unlike those others that I saw who would immediately run to the table where the food is displayed.
---
---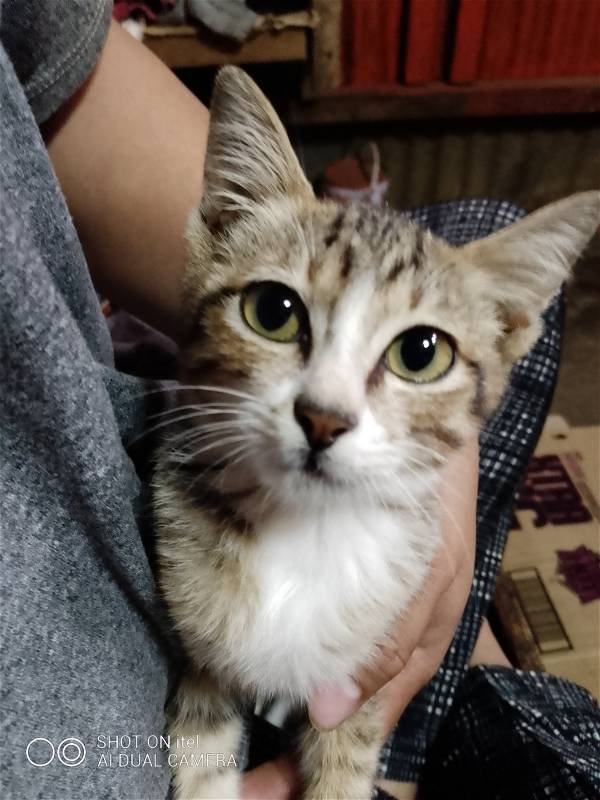 This is the first cuddle that I had with Miming. It was one morning as I woke up when Miming suddenly jumped on my lap so I cuddled him and we took a photo together.
Mimings Different Sleeping Positions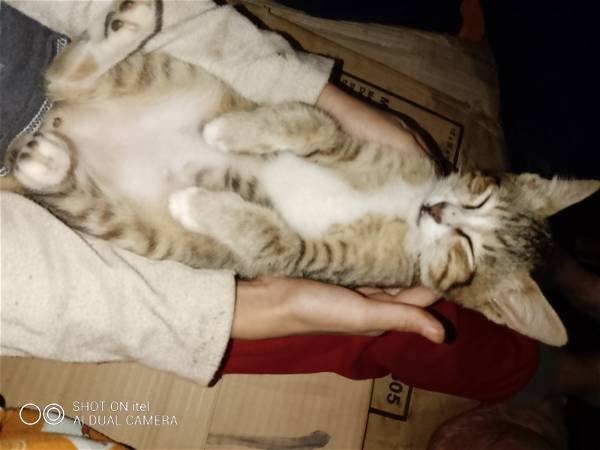 Being put in the lap like a baby. This was Miming sleeping peacefully while his head rested on my daughter's hand and his body was on the lap of my daughter. He was able to sleep for almost an hour when he was put to sleep in that position.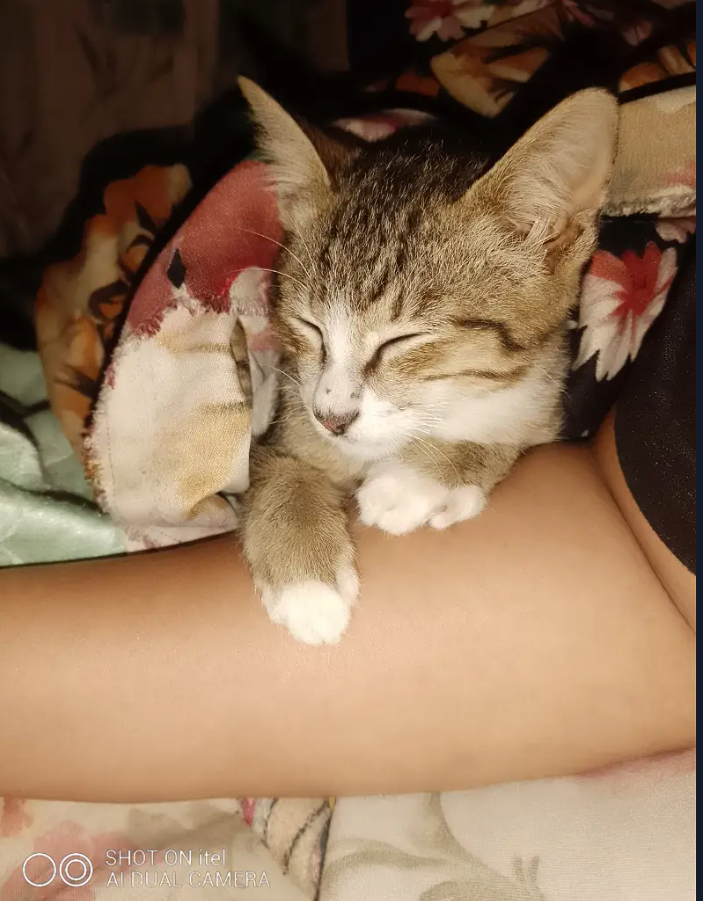 Slept on my arm. This was taken one morning when I was just lying on the bed then he came beside me. Then Adam cover him with a blanket because it was so cold. After all, it was gloomy outside.
While my hand was so busy scrolling the phone, he rested his head on my arm and slept. Even if my arm hurts and became numb, I didn't move because I'm afraid that I would wake him up. He just woke up when Adam get and cuddled him.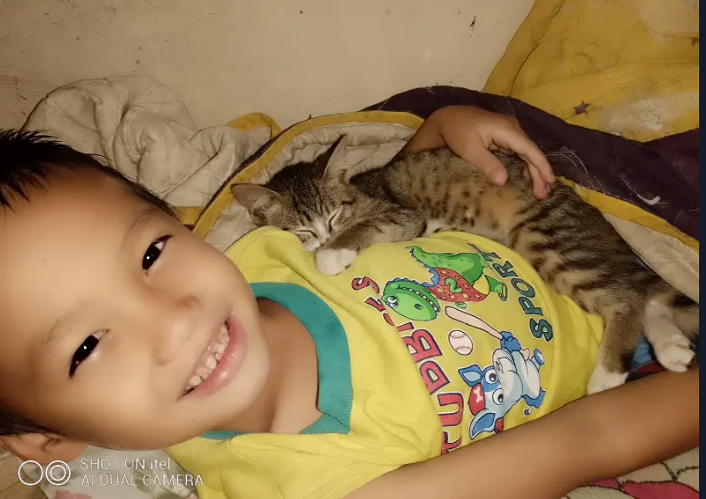 Being hugged by Adam. Miming was very close with the kids. I think he liked it most when kids gave a lot of attention to him. Letting him sleep on the chest or hugging him made him fall asleep fast and it gave him more hours of sleep. He really was like a baby in the family and no one could resist him. He was just not cute but he was also put to sleep so fast as long as we cuddled him.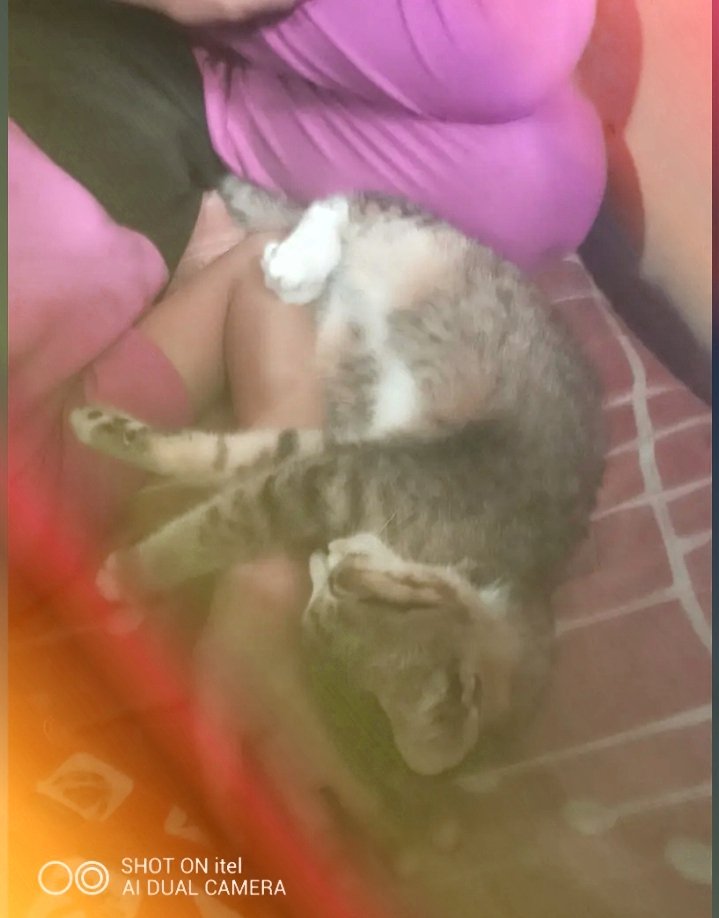 Sleeping beside my daughter while his legs were both put on my daughter's arm. When he saw my daughter sleeping, he transferred beside her and slept in that kind of position. Same as me, my daughter didn't move too when Miming was still on her arm because she didn't want to let him awaken.
---
---
This was my story about my first love Miming. We treated him like a baby in the family but one day he was gone all of a sudden. It made me sad and I cried for hours because I miss him a lot. Knowing that he became attached to us, it was really hard to accept that he was not anymore with us. He was back to its owner who happened to be just our neighbor. There were times when I heard him making sounds while I was in the backyard cleaning. I wanted to see him but I can't because he was already caged by our neighbor. Those longing that I had felt lasted for weeks but it slowly fades when we had another pet cat. Having a new pet fills the emptiness that I had felt when Miming was gone. New pets become a new source of joy for our family.
Cats and Dogs that come into our life doesn't only become our pet but also becomes our family that gives joy and happiness to our hearts.

That's all for today!
Happy Tuesday everyone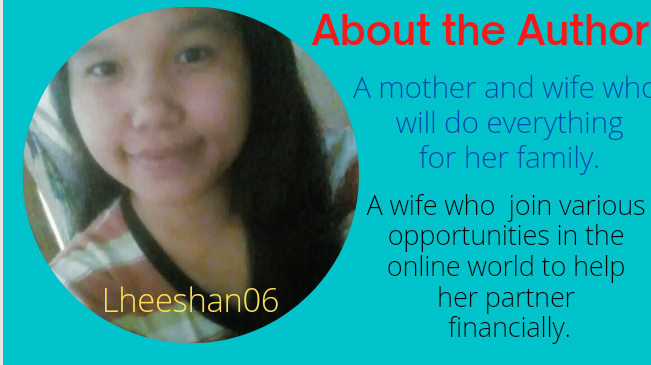 You can also find me here: || noise.cash || read.cash || Blurt||