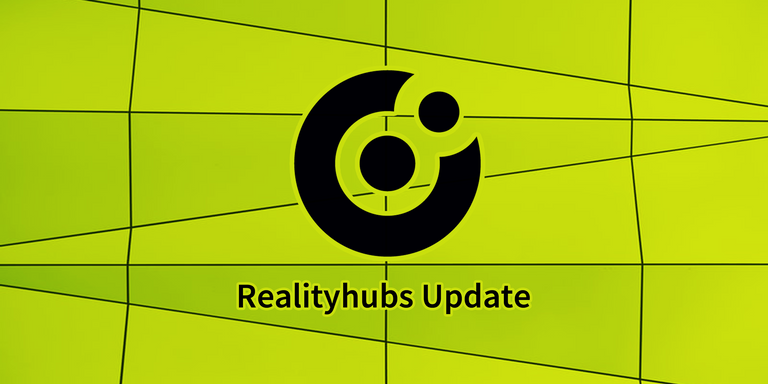 Hello Realhubbers!
Our community continues to grow, and we are truly excited about that. However, this large influx of Realhubbers comes with its negative effect. Since our launch, we've been faced with people trying to game the platform for their interests. We've seen several cases of vote farming, plagiarism, and the likes. These activities affect not only the sanctity of our community but also the stability of our token in the market.
We tried to curb this menace by regulating our platform with moderators. Our moderators have been doing a great job so far. The burden that comes with their job description is quite heavy, and we are grateful for their help so far. Based on the activities of our moderators, we have been engaging actively in curating posts on our platform. That is; upvoting and downvoting posts where necessary. This has helped us to maintain a bit of sanctity, but the menace continues.
Over the past few days, we (the Realityhubs team) have been seeking alternatives to rid our platform of abuse. After several days of thinking, we came up with a mechanism which we hope will reduce the negative activities on our platform.
We have made a few changes to our SCOT settings. We hope that these changes will be effective as we envisage. These are the changes we've made;
Post upvote window is now 4 days.
The post upvote window was previously 5 days. We decided to step it down a bit further. A lot of vote farmers use this window to exploit and game the platform.
Rewards for comments is now disabled.
Another highly exploited area of our platform is; the comments section. We have proofs of several people gaming the platform through this means. We scrapped out rewards on comments.
Mute feature is now enabled.
We have enabled the mute feature on our platform. When a user gets muted, they can no longer vote with their RHB power. In other words their vote will add no weight on the post payout.
Rewards payout is now 50%/50%(ie; 50% liquid RHB 50% RHB Power).
We have also activated the 50%/50% reward protocol. What this means is that when you claim your post reward, it is equally shared between Liquid RHB tokens and RHB Power to your wallet.
---
These changes seem very strict, but they are essential to maintaining the health of our platform and token. Please note that these measures are not put in place to harm or spite any community member. And if you are a legit Realhubber, you'll have no issues with these measures. Everything we do (whether strict or not) is for the development and growth of this platform. And we are convinced that this is a step in the right direction. We'll continue to fight against abuse on our platform ruthlessly.
There will be more changes in the future, depending on how this one pans out. We are sorry for any inconveniences these changes may cause. We implore you to keep writing and publishing awesome reviews, and we'll see that it is duly rewarded.
We'd love to hear your thoughts on the new SCOT settings on the comment section. We'll review all your opinions and suggestions, and make changes if possible.
Our resolve which is to create a better environment for all Realhubbers remains absolute. We thrive on your continued trust in our platform.
RealityHubs Team