Maybe someone will read this who is capable of putting it together, or @hiveonboard/ @roomservice would like some of the ideas and implement them on his website or the @peakd devs, or it'll just get some discussion going on gamifying signups and making it easier for existing users to discover and guide them. Either way wanted to drop some thoughts I had after checking some of the new signups through referral links out.
Anyone remember MySpace Tom?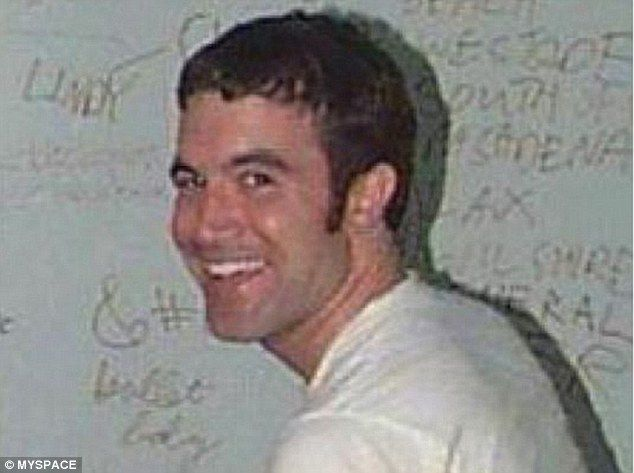 Those who don't or never used MySpace, he was pretty known there as he'd be your default first friend on the platform, he later became president of MySpace as it was sold and now travels the world and does photography as a hobby.
For anyone not aware yet, @peakd allows you to generate referral links now by sharing any post onto other platforms now. You just click on the three dots above the upvote button in a post, hit share and then get "referral link" copied to your clipboard, this'll get you the peakd link along with a referral link under your username like this one: https://peakd.com/hive-167922/@joshman/how-i-bought-tangible-artwork-from-italy-using-hive?ref=acidyo
The idea initially came to me when we were discussing "the point of #posh" with @berniesanders, a few moments later sharing it with @roomservice and a couple days later it was live on peakd.com. How cool this network is when people can co-operate with eachother for the benefit of everyone here. So the point is, this is a great tool including posh and poshtoken, the latter is unfortunately still somewhat in development, the daily stats and richlist is not visible at the moment but bear in mind it's still working and handing out tokens on your posh activity.
About the idea I had that would be useful next, is to have an alert page either on peakd.com or hiveonboard.com that would scan all referred accounts or even accounts created by hiveonboard, peakd, 3speak and other future bigger accounts that are using the same method. You may say, they already have an alert function when they send the referrer a memo letting them know an account was created. I don't think this is enough though, for instance a few weeks ago a user created an account through me and when I got lucky and he had happened to write a post when I checked and then I sort of forgot about the account. We need reminders, a page that lists referred accounts based on who recently posted/commented, preferably a page on peakd as well because that's way more popular and easy to remember to check in your referral page than having to go to hiveonboard. Nothing against hiveonboard but it's not like it's something you check often unless you want to invite someone and most of the time you already know your referral link or would just use the peakd one by now.
So this wouldn't just be for accounts you have referred but also for accounts that sign up through the bigger accounts, i.e. peakd.com and 3speak, the latter I think had some issues recently as it was generating accounts without SMS verification letting a lot of people farm accounts (probably/most likely). A page that would update on any account that recently posted, on the side it would show the referrer, maybe the referrers reputation if it's not one of the known accounts. This would create a place for people looking for newcomers to go and welcome so they would have some genuine engagement of someone actually having read their intro or first post and responded with something other than the regular spam some bots are doing on first posts. At some point I'm planning on muting all the bot accounts from commenting onto the OCD community cause most of the time they don't help much even if their comments are full of useful links - a genuine human is way more helpful.
Anyway, having this tool would open up and make onboarding initiatives a lot easier. Say one of the OCD accounts would for instance follow people actively checking the list showing activity of referred accounts and if they deem some of them to be genuine and having presences on other socials they'd just have to reblog the post and receive a nice reward through our curation and possibly also some tips we'd generate in one way or another. More about those initiatives another time.
Once poshtoken is finetuned, fully working and is an actual token with a marketplace we'll also make sure to incentivize people in different ways and give the token some value and usecases. Hopefully more people will find value in it and the direct and indirect benefits it brings to the platform aside from what posh is already doing and the plans of covering more centralized platforms in the near future. Posh along with referral links should be a powerful combination, allowing anyone whether they are authors or not to earn a token that will have some value and then beneficiary rewards of referred good authors that will also get more curation because there's people tracking down the new accounts that are giving the platform a try. Most importantly, not missing out on people giving the platform a try but happen to comment on a few authors who don't give two cents about replying or engaging back with their audience which may result in them just leaving.
Anyway, would appreciate some opinions or other additions to this alert page thought I had. Don't think it would be too difficult to set up either and OCD would be more than willing to incentivize existing users to make the most of it and help bring forth new users and get rewarded for their time.
On Hive we can all be MySpace Tom.
---