This is a quick reminder for people to review permissions they gave to various dApps to post /vote/downvote on their behalves.
If you have in the past used dApps/services such as SteemAuto, Busy, Partiko etc... If you are not using those apps anymore, it is a good idea to revoke permission for those apps to post and upvote on your behalf.
These are the posting authorities that I gave to some apps on Steem.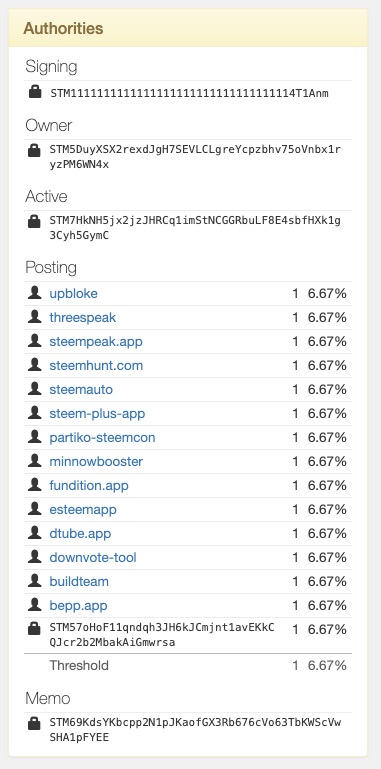 They were also ported to Hive. Some of those dApps were never ported to Hive, some of them were but I don't use them anymore. So there is not point keeping those permission active, I don't want accidental posts or upvotes like it happened to Utopian in the past.
I can't even remember what @upbloke is all about...
SteemConnect used to have a dashboard that makes it easy to revoke multiple apps but now you have to do it one by one. Unless there is an app that I don't know of.
Review your permissions
To review what apps can post, upvote, downvote in your behalf head:
On the left hand side, you will see a panel called Authorities. Under the Posting label is the list of dApps.
Revoke permission
To revoke, you will need use the links below. Replace partiko-steemcon with the name of the app:
---

---
I'm also a Hive Witness, I have been helping some communities and contributing to the Condenser (the software that powers this blogging platform). Support me by voting for my Witness