Happy and blessed present Hivers and Community of @naturalmedicine!! It's @miriannalis here, announcing the new challenge for April!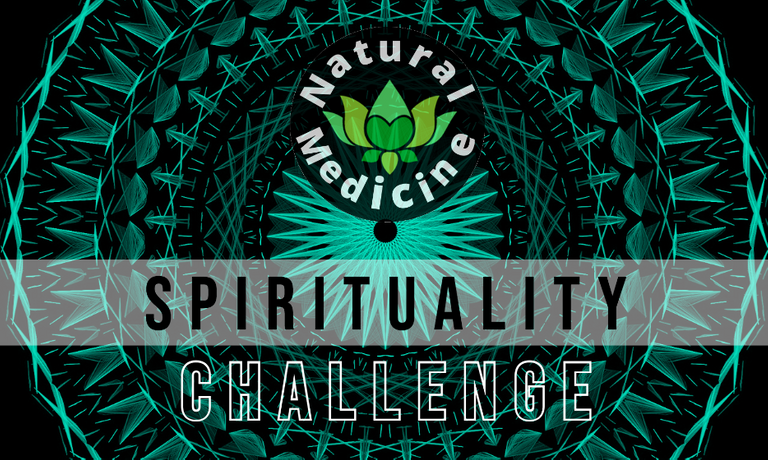 This challenge comes at a time that invites us to reflect on these days in which the passion, death and resurrection of Jesus Christ is commemorated over Easter. Whether you believe in the Christian God, or perhaps are simply celebrating the coming of Spring in a pagan tradition, identify with Pachamama or Buddha, many of us feel that some aspect of the 'divine' assists us to be fully present with Love, and help you cope with life experiences.
Thus, this challenge asks us to reflect on the broader theme of #SPIRITUALITY and the impact it may have on your healing processes. You might choose to reflect on some or one of the bullet points below:
What is spirituality for you?
How do you experience spirituality? Have you had any mystical experience?
Who is a spiritual Master for you?
What practice would you recommend to achieve a spiritual connection or development?
What impact does a spiritual life have on your healing processes?
We can confuse spirituality with religion, and the truth is that without belonging to a specific religious doctrine or philosophy you can be spiritual. I am not going to give much information in this sense so as not to influence your answer, but what we want to know with this initiative is about your spiritual connection, not so much the religious one, although of course they can be intertwined.
It is not limiting what kind of beliefs you have in this regard, even connecting with Pachamama can be a sublime experience that takes you to higher states of consciousness.
How can you express your response?
All forms are possible, you can write a post relating your experience, express it through a drawing, a photo or even a plate of food, as long as you explain why the form of expression you chose responds to this question.
Until when can you participate?
We will be receiving responses until Saturday 17/04/2021.
Other Guidelines:
You can make multiple posts as long as it is a different question.
Your post can be in two languages, but one of them must be in English.
The post must be published in the @NaturalMedicine community
Invite at least one user to join this initiative.
Comment on at least 5 other posts in the #naturalmedicine community
Leave your post link below
Use the hashtags #NATURALMEDICINE and #SPIRITUALITY
Good posts will..
Earn upvotes from @lotusshares and @naturalmedicine
May be nominated for OCD rewards
Be included in wrap up posts with beneficiaries
May be shared on TWITTER
May be given a tip
Of course this is dependent on the quality of the post! Do make it over 300 words, and ensure it's original too.
I hope it will be an excellent opportunity for reflection and that your experiences can inspire us!

We always like to reward one of our delegators with a little post beneficiary to say thankyou. On this post, it's @anafae - thanks for your recent delegation and your great content in this community! - Love, @riverflows.

Earn Instantly For Writing Natural Health Content
Earn LOTUS and HIVE rewards for sharing your natural health content on www.naturalmedicine.io. If you don't already have a HIVE account, you can sign up for FREE here. We support writers sharing about herbalism, TCM, yoga, meditation, vegan and other healthy diets, as well as earth centred practices such as foraging, permaculture and biodynamics - read more about us here!


DelegateIICommunityIIDiscordIILotuschat