Hello Steemians! Markets are crashing everywhere 😔. While everything is looking all doom and gloom, allow me to lighten up the mood a little 😂. Yesterday, I made a post on a new Steem web interface, Steeve. There are many who commented and to my surprise, it seems that there are still a good number of Steemians who are not aware of alternatives to Steemit.com.
In my attempt to educate the public a little, I am writing this post to showcase the 4 Steem web interfaces that I know of and get you to tell me which one you like the most. The top 3 comments (entirely ranked and determined by me 😎) will get 3 SBI shares from me. Feel free to also share any other Steem web interfaces which is not listed here. Without further ado, here is the summary of the 4 Steem web interfaces that I know of.
---
Steempeak.com
Steempeak is an interface which is being developed at a rapid pace and is quickly gaining traction. It offers a grid layout for your feed which is something not found on other interfaces. On top of that, it has a "Tools" section with some in-depth data analytics on your profile. It also has a Witness section for you to vote for witnesses easily and a feature to help you calculate what is the "Guaranteed Steemit Minimum Income / Voters" based on past voting activities. Overall, it is an awesome interface with loads of neat features that can really help with your blogging.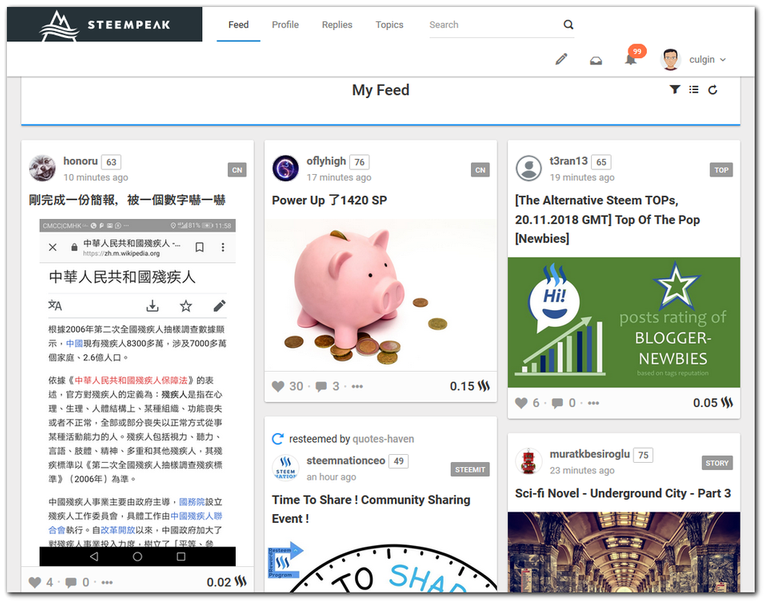 ---
Steeve.app
Steeve is a relatively new interface. Its focus is on helping fellow Steemians discover good contents through the use of AI. It has a nice user interface. However, having just launched its public beta less than a month ago, it is still lacking some features the other interfaces have already built in. For instance, notifications system and the funds transfer system are not available yet. That being said, the whole idea of using AI to customize your feed is a great and I am looking forward to future developments from the team.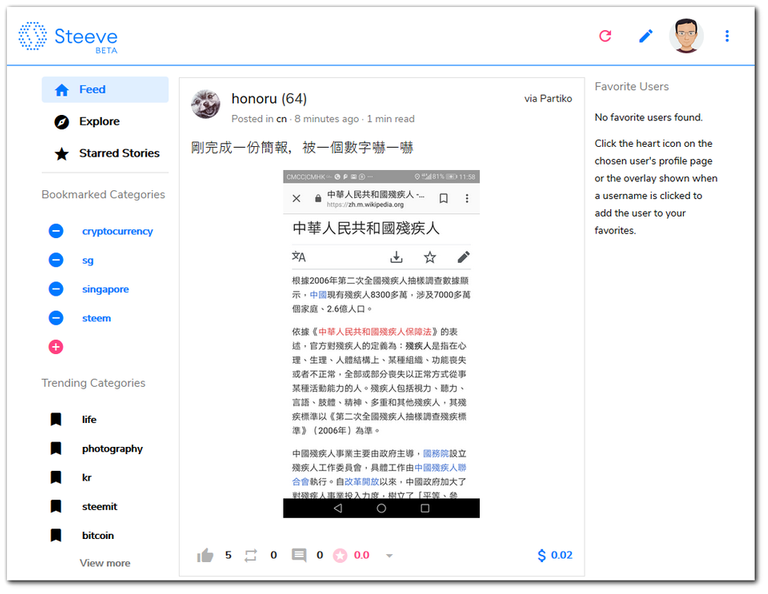 ---
Busy.org
Busy has been around for sometime and it is probably the second most popular interface other than the default Steemit.com. Being around for a while, Busy.org is a rather well-polished interface with most basic features that you need on your Steem journey. One unique feature on Busy is the "Interesting People" section. The section will generate some Steemians who you might be interested to follow which aids you in discovering more content which you may like.
---
Steemit.com
Last but not least, the first Steem interface ever built. I think there is not much introduction needed. It has all the basic functions you need to interact with the Steem platform and nothing more. These days, I do not post on Steemit.com anymore, however, I am still using their currency market to convert SBD to STEEM.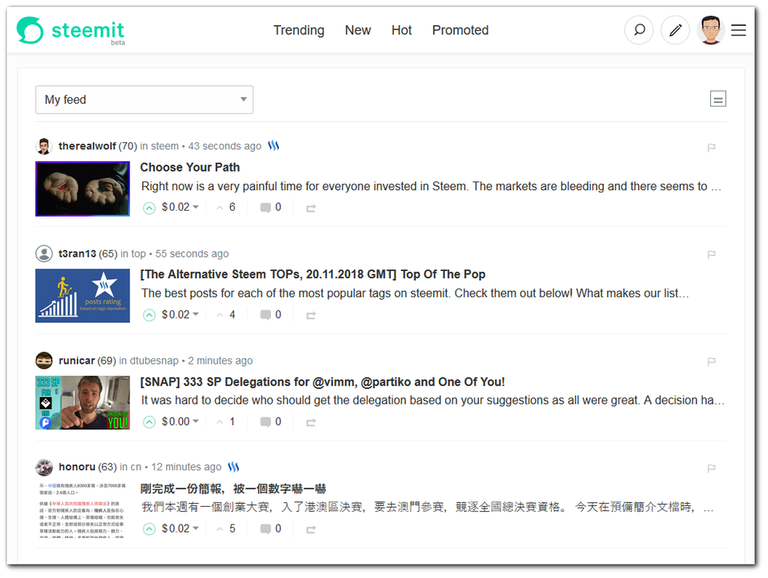 ---
So, tell me which is your favorite interface and why. Try to restrict only to pure web interfaces, so mobile apps like eSteem and Partiko are not counted. Thanks for reading and shill me your favorite Steem web interface now to win some SBI shares!

Projects/Services I am working on:
---
You can find me in these communities: