@likwid service uses Steem's built-in beneficiaries feature in a clever way to get you liquid Steem right after post payout instead of getting the SteemPower portion that require a 13 week power down phase before being transferable.
When creating a post using Steemit, Steempeak or Steemium editor you can enter a list of accounts that will receive shares of the reward when the post pays out. To setup @likwid to send you instant liquid Steem, enter @likwid as beneficiary by accessing the advanced settings at the bottom of the editor.

On Steempeak.com click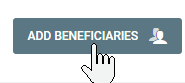 or simply select the Likwid Payout option.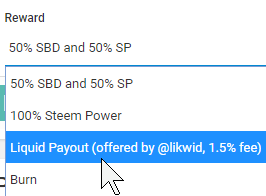 (needs to be activated on this page )


To verify your post is properly set to receive liquid, you can check the set beneficiary on Steemit by clicking the arrow next to reward.


Likwid currently charges a 1% fee for this service instead of the usual 1.5%, Check @likwid profile description for updated fees.