Hello Everybody!
 I don't usually post on social media to demonstrate any kind of help I may offer to my fellow humans, and I definitely never ask for any donations, but this is beyond my powers and pride. I saw this morning with my own eyes the disaster the fire left back in Kineta and I decided to put aside my anger for the filthy politicians of this country and do all I can to help instead of ranting for what happened. 
It's moments like this I wish I was a millionaire to help as many humans as possible, but unfortunately I am not and I have so many responsibilities and other people to look after. Regardless, I will donate 50 Euros from my own pocket to buy medications such as antiseptics, burning creams, clothing toiletries such as baby wipes, pads, toothbrushes and so on, but as you can easily understand, the more money we gather, the more people (and especially children/the elderly) we will help. 
Please donate whatever you can (Steem or SBD are welcome), vote and resteem this post until Friday morning (Greek time) and I promise to take photos and post all the material and receipts of the shopping I do for the sufferers. 
I am sure we are all sad (especially the Greeks) and some of us mad with our irresponsible authorities, but let's put our emotions aside for a moment and help as much as we can with actions. It's not time to be angry right now (even though I am); it's time to be generous and help!
PLEASE LET'S ALL PUT A HAND HERE. ANY HELP BEFORE FRIDAY MORNING WILL BE VERY APPRECIATED!!!
PS. The medications and rest products will be donated on Friday noon to ΕΛΛΗΝΙΚΟΣ ΕΡΥΘΡΟΣ ΣΤΑΥΡΟΣ - ΤΜΗΜΑ ΚΟΡΙΝΘΟΥ, Κύπρου 89, Κόρινθος, 20131, ΚΟΡΙΝΘΙΑΣ. Here's the phone number where you can ask about the donation, even though I will take photos of all the material and post them as proof on Steemit: 2741023209. 
THANK YOU AND GOD BLESS!!!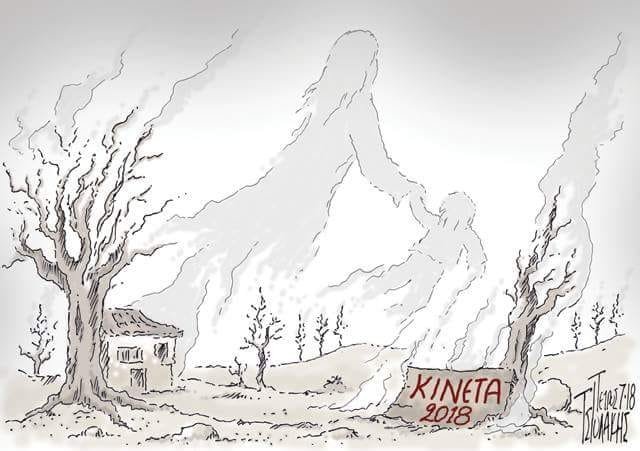 Art by Petros Tsiolakis.