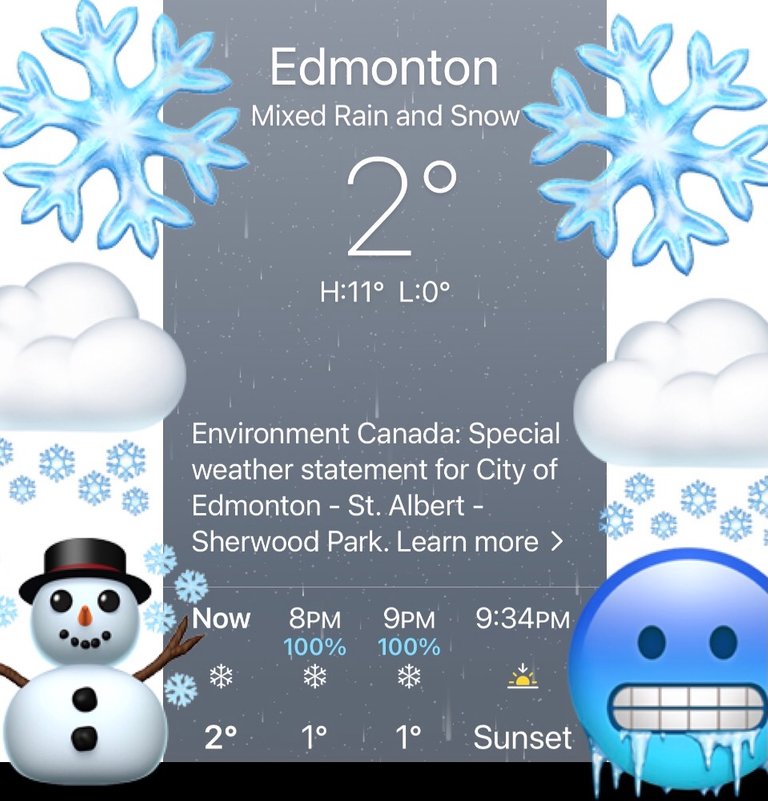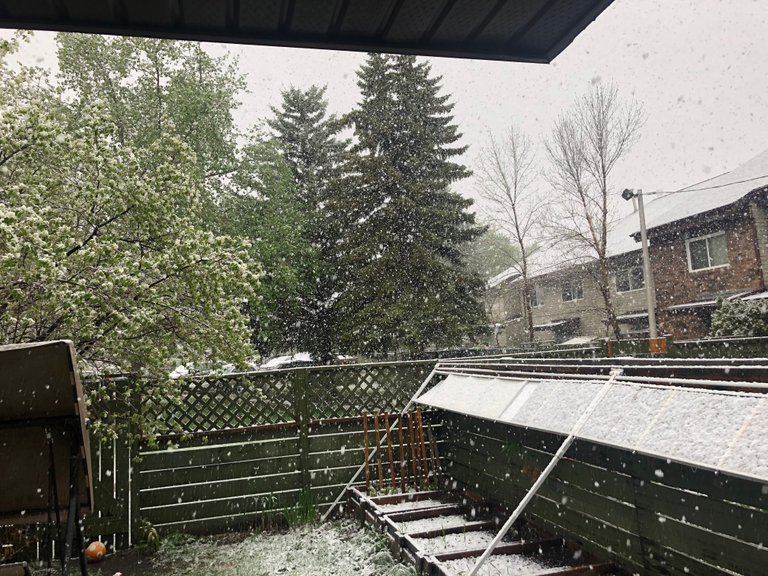 ---
I'm absolutely speechless... I hope the garden survives this one! But honestly... as a Canadian... none of this comes as a surprise. I just gotta roll my eyes, shake my head, and continue on as if none of what's happening outside matters... lol!
😳😱😨😰😭🥶😵
How all you all doin today? Gettin the monkeys off your back?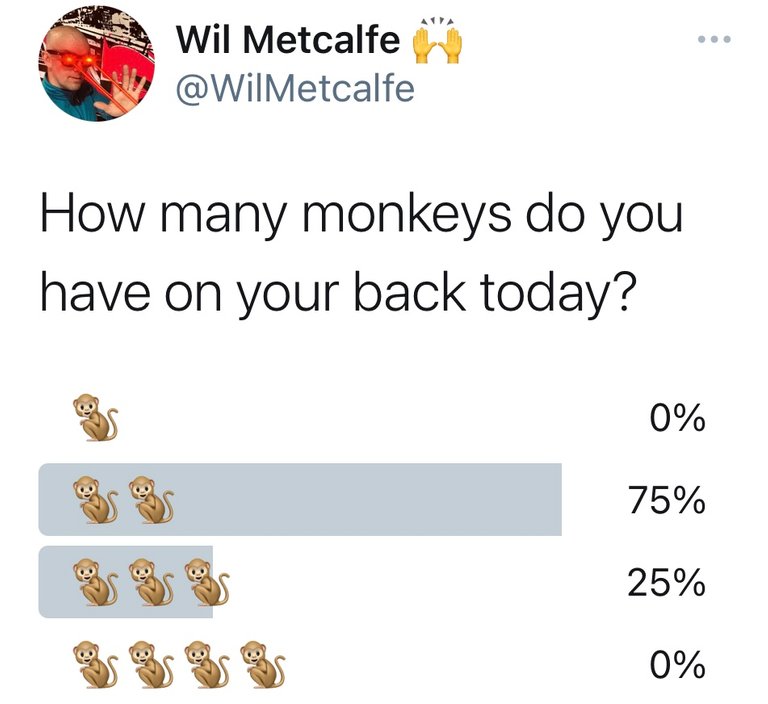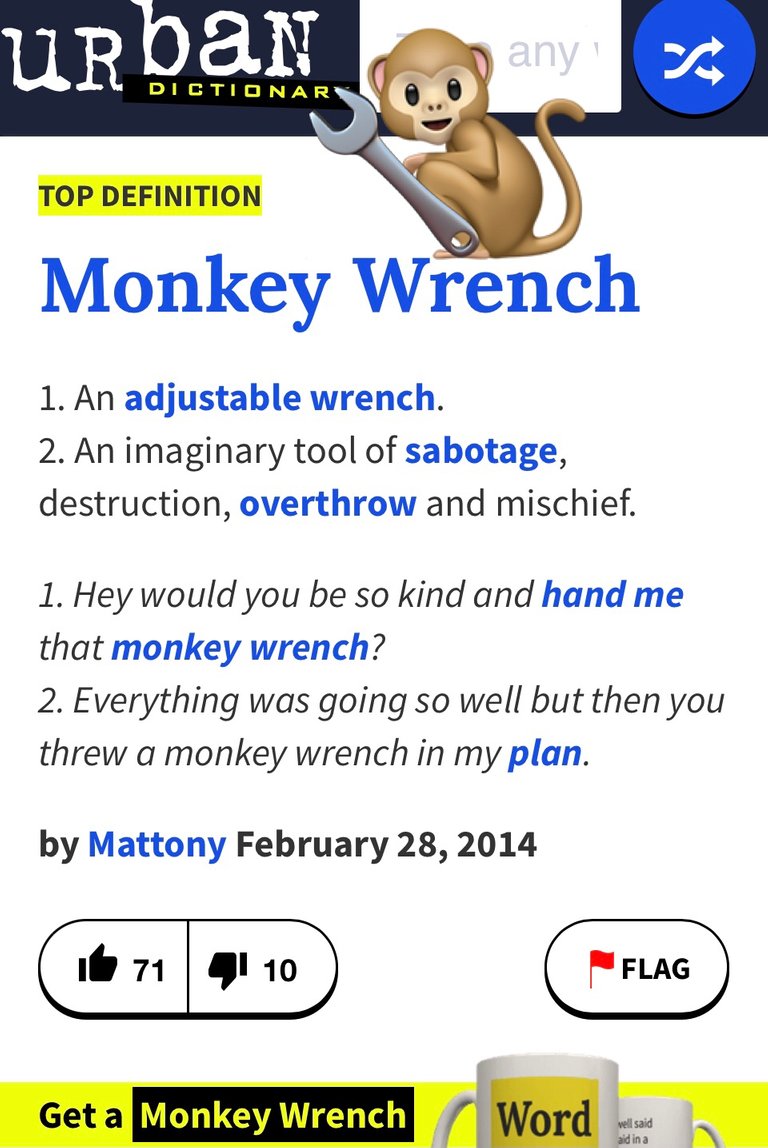 It feels like I got about 10 monkeys on my back right now... from flat tires to freak blizzards in the middle of May! (And this is just where it starts!) In fact it feels like I was ambushed by a whole troop of monkeys all throwing wrenches like in Dodgeball... 🔧🐒🔧🐒🔧🐒🔧🐒

Soooo this is how it feels... but it's a clue that I must be on to something... whenever the resistance rears its ugly head it means I'm doing something right and I'm about to make BIG things happen! I think of it like this ... When does the opposing team bring out its biggest baddest players? Right when your close to scoring a touch down... that's when the resistance is the toughest!
In one of my favorite books Steven Pressfield talks a lot about the resistance in his book, "The War of Art."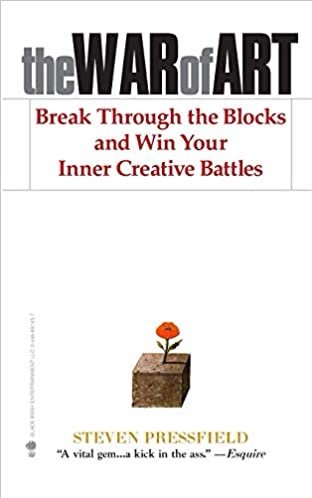 I think that it might be time to read this book again...
Let's all keep making good things happen everybody! Never quit!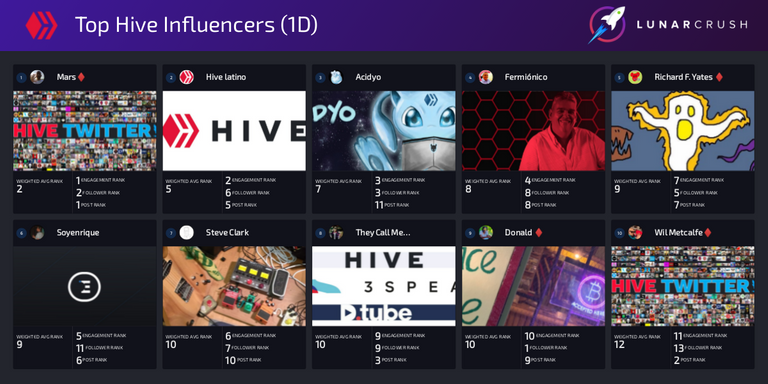 Just checking in... in the middle of a May Blizzard...