Dear Hive bloggers,
As I complete my third year on this blockchain platform (previously on Steemit), I wish to highlight my top 10 written works I think may be worthy of a look in case some of you haven't come across them in your feeds.
(For previous top posts check out those of 2019...)
Although I still don't have that many followers and views, I do think I help contribute to the greater truth movement and the enthusiastic talent pool of Hive bloggers who wish to expose the true state of the world in order to make it a better place for the future.
First though, I'd like to take a moment to personally express my gratitude to @xeldal who has generously supported my work on this platform in 2020. I have no idea who he (or she?) is but this person has been so kind as to upvote many of my posts which have generated a lot more exposure to them. I could certainly say the same for @krnel and @canadian-coconut. Thank you!
This year, I will first bullet-list these top 10 posts which I think are worthy of attention and review, followed by a link and brief summary of each.
So, here we go:
EXPOSÉ: BillGates-COVID-19-ID2020-WHO-CDC-BigPharma-Gavi-Rockefeller: Connecting the Dots (a 7-part series on the whole Covid-19 evil scamdemic plan) - April, 2020

Real Sheriffs serving their People, Protecting Constitutional Rights - May, 2020

International Air Travel to require COVID-19 Test or Vaccine | Immunity Passports - May, 2020

Why Sidney Powell - Gen. Flynn's Attorney - should be appointed US Attorney General and Reform its Systemic Corruption to Restore the Rule of Law - July, 2020

Re-launching The Liberty Academy - A new paradigm in Education, perfect for homeschooling - August, 2020

Commentary for: The COVID-19 Scamdemic, Part 1: The Hard Road To A New World Order - August, 2020

Apple inc. – 10 years of Exploiting Slave Labor Revealed in Bombshell Book 'Dying for an iPhone' - September, 2020

CANADA IS NOT AUSTRALIA! Finally they are waking up and standing up for liberty in face of Covid-19 Tyranny - September, 2020

How DeFi is Defying Traditional Finance & Banking - September, 2020

CBDCs, IMF's New Bretton Woods, WEF's Great Reset - Where is it all headed? (2-part series) - October, 2020

BONUS: Trump: Against All Odds December, 2020
Summaries and Links to the Top 10 Posts:
EXPOSÉ: BillGates-COVID-19-ID2020-WHO-CDC-BigPharma-Gavi-Rockefeller: Connecting the Dots (a 7-part series on the whole Covid-19 evil scamdemic plan) - April, 2020
Though I had originally commenced posting this on Steemit where it didn't gain much traction, I then reposted it on Hive - where I was a bit late migrating to.
Some real foul stuff had occured on Steemit upon its takeover by a very corrupt Justin Sun who managed to mess up the platform completely; thankfully, some very bright witnesses and patriots were able to "fork" the blockchain here over to Hive where it is a much more robust platform, free from corporate greed and interests (thank you guys!) Anyway, back to this post: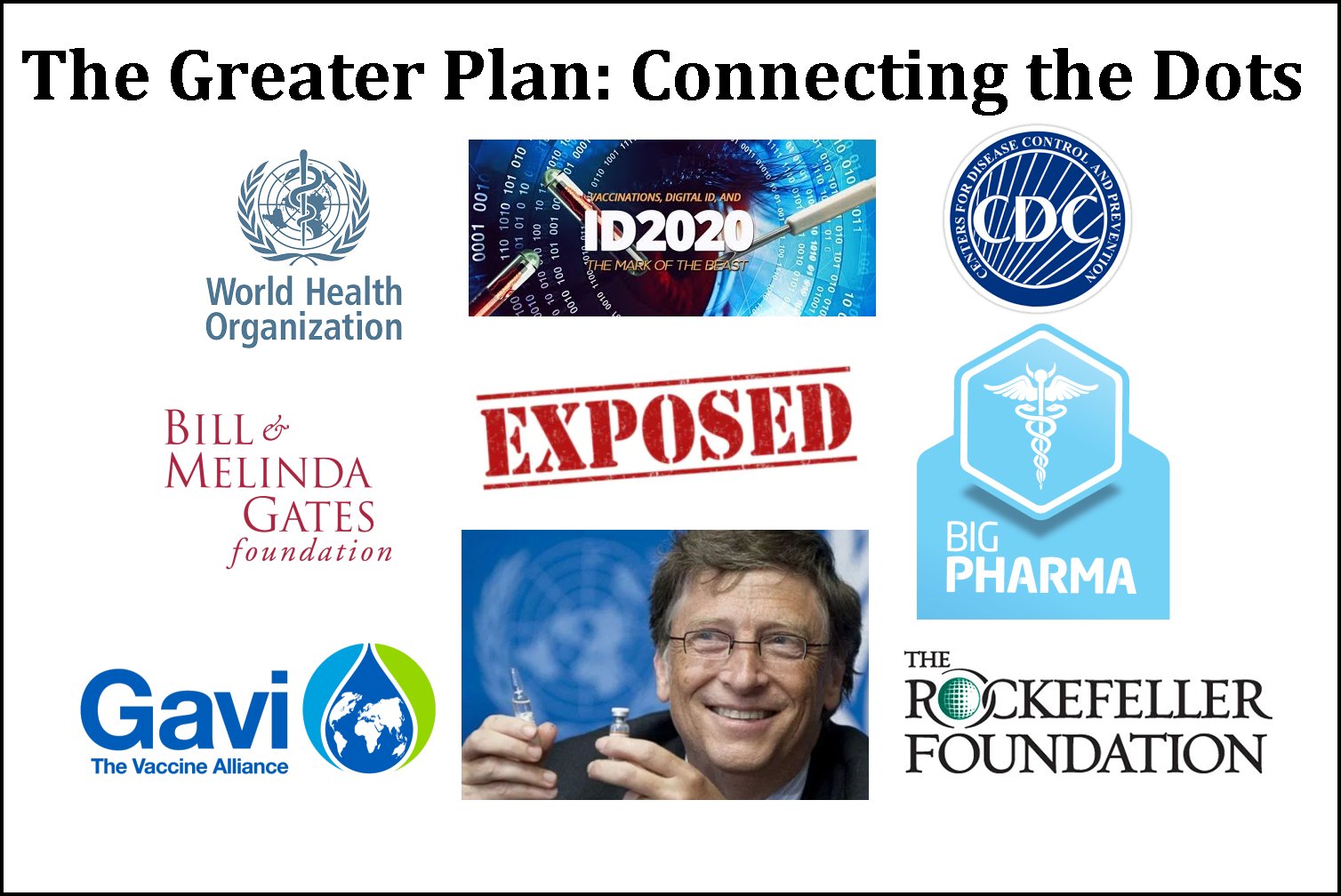 This is the post for which I spent the most time writing. I had to eventually break it down into 7 parts with a conclusion (and even part 6 on the Rockefellers was too big for Hive, so I had to split that one as well!).
Basically, I went through all the nefariousness of how this whole "Pandemic" had been planned and organized by some very bad actors including Bill Gates, the Rockefellers, and Big Pharma, but to name the main culprits.
Here were the links to each part should you wish to have a quick look:
Of course this story is "To be continued" in 2021, as we are already seeing the ill-effects of Government overreach and dangerous Big-Pharma Covid-19 vaccines moving into this new year. How far will they get away with their planned destruction of the global economy and peoples' economic and mental well being? How will the masses respond in 2021?
Hopefully, members of our Hive community and others will continue to expose these parasites and prevent them from getting their "Great Reset" and jabbing billions of helpless souls with their toxic eugenics poisons.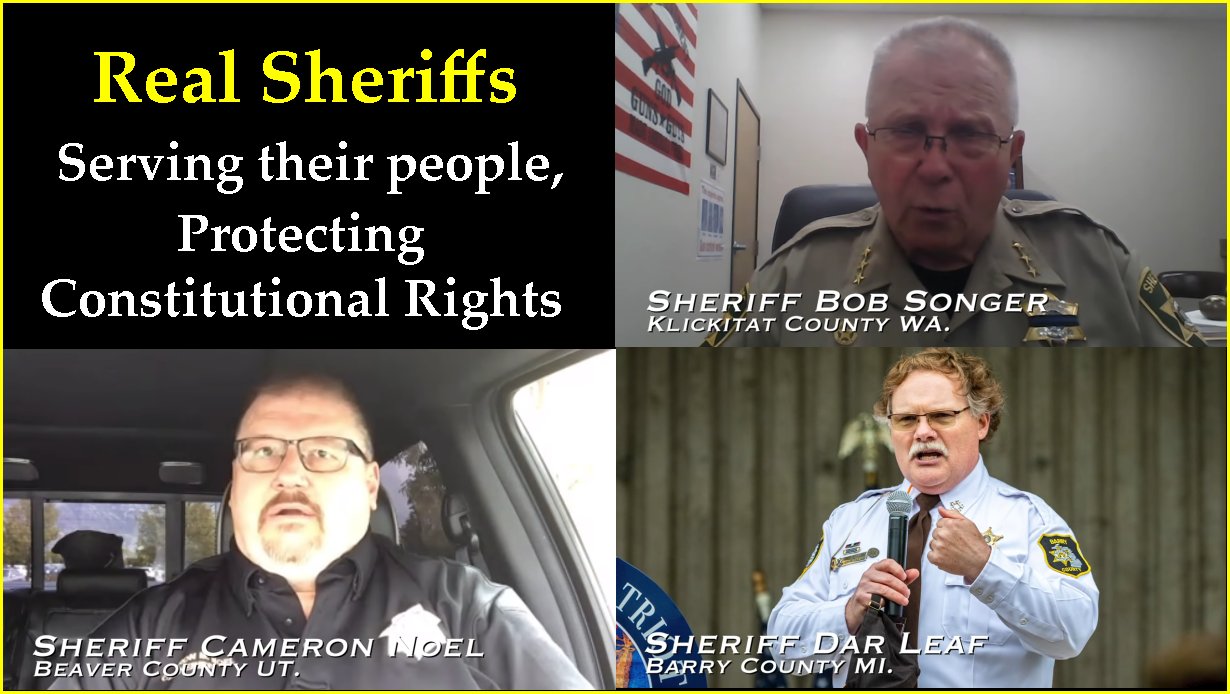 The reason I think this post is important is because Sheriffs (at least in the United States) might actually be the only person in your neck of the woods who will defend your constitutional rights.
While tyrannical Governors and mayors across the US (particularly in "blue" states) impose their strict and draconian Covid-19 lockdown rules and restrictions, some sheriffs across the country have stated that they will not enforce these unconstitutional regulations. What is encouraging is that we are even seeing this take place in blue states like California where sheriffs in Los Angeles and San Diego are simply not enforcing these absurd and unconstitutional directives.
Problem is, however, there are still too many sheriffs and law enforcement officers around the country who are ignorant of the Oaths they have taken to defend the Constitution. Hopefully, more of them will wake up and do so.
It is really up to members of communities all across the country to contact their local sheriffs and demand that they do so and warn them that they will vote them out of their positions if they don't.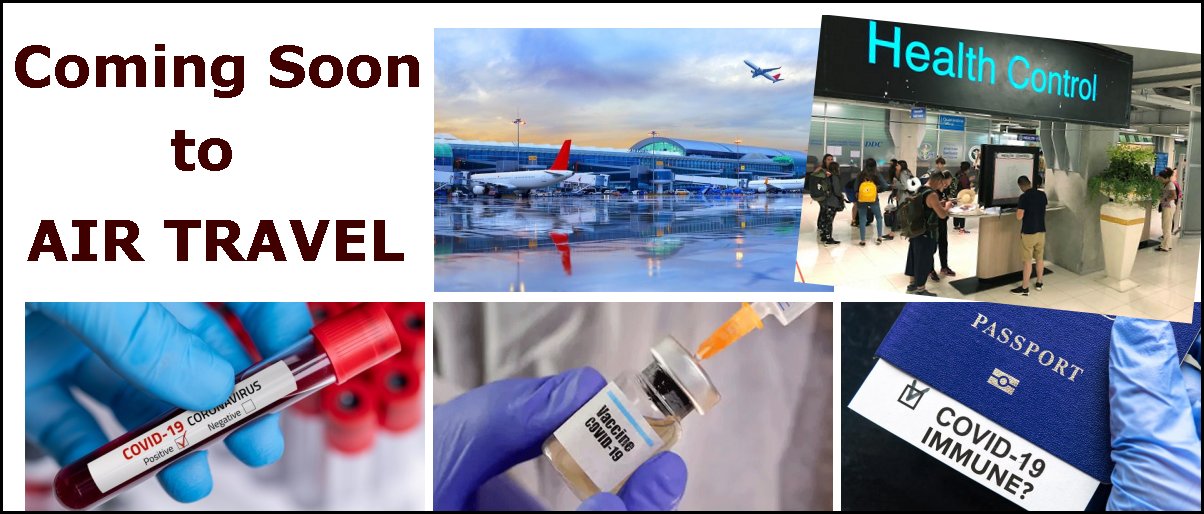 As far back as May, I predicted that the powers-that-shouldn't-be would use their clout to coerce and entice travel associations, airlines, and health authorities to impose mandatory Covid-19 testing, tracking, and vaccinations as a prerequisite for international air travel.
Sadly, I was correct since we are seeing more and more airlines and countries imposing such egregious medical tyranny on international travelers.
This is all part of their greater plan and I have made a few other posts documenting it:
Disturbingly, there are too many of these developments occurring every single week and it is hard to keep up and document it all. ZeroHedge does a good job at keeping us up-to-date on these and I will continue to keep an eye open for further developments.
My fear is that there will not be enough push back by travelers - other than perhaps showing their disagreement by opting not to travel on their airlines should they enforce such nonsensical policies and procedures.
At the end of the day, particularly with all the lockdowns and travel restrictions, I think that the airlines that will pursue such policies will bleed cash and go bankrupt long before they realize their folly.
As far back as July, I immediately recognized the incredible intelligence, courage, and dedication of a true legal warrior and patriot, namely Sidney Powell.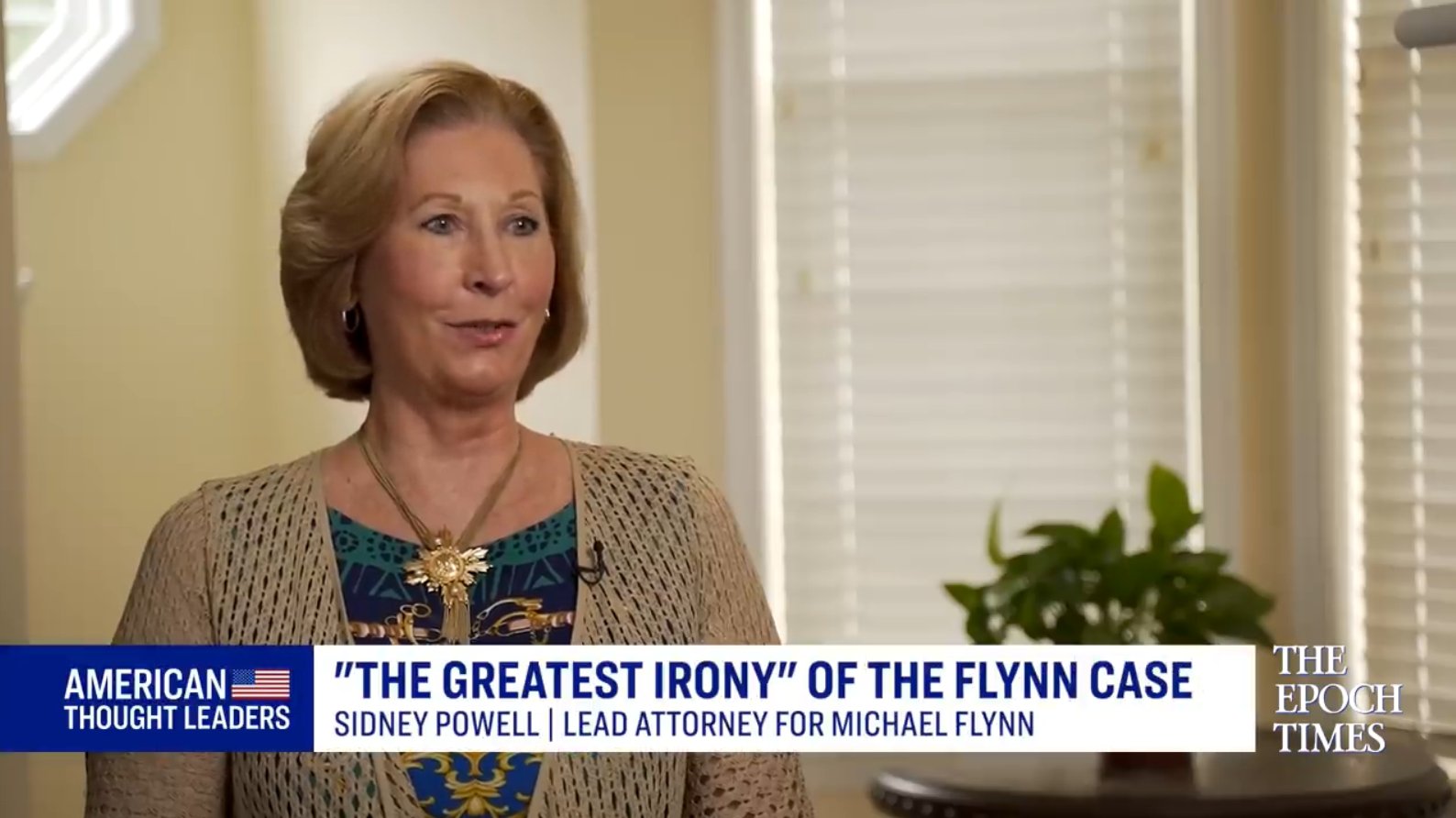 Apart from applauding her for an outstanding job in defending General Michael Flynn - who was maliciously set up by some very corrupt agents of the DOJ & FBI - I even went as far as to suggest that she would be a great US Attorney General.
She is probably the only one who would actually have the know-how, ability, and, most importantly, the kahunas to clean house in that cesspool of injustice (of course I am referring to the DOJ).
Deep State parasites like former DOJ pussy William Barr have no place holding such high office and Trump should have never hired that sellout coward and traitor in the first place.
Who knows, if Trump miraculously does get a second term, perhaps he will be wise enough to place Sidney Powell in that critical position. Otherwise, expect the same level of corruption and business-as-usual in the DOJ going forward under a Biden administration.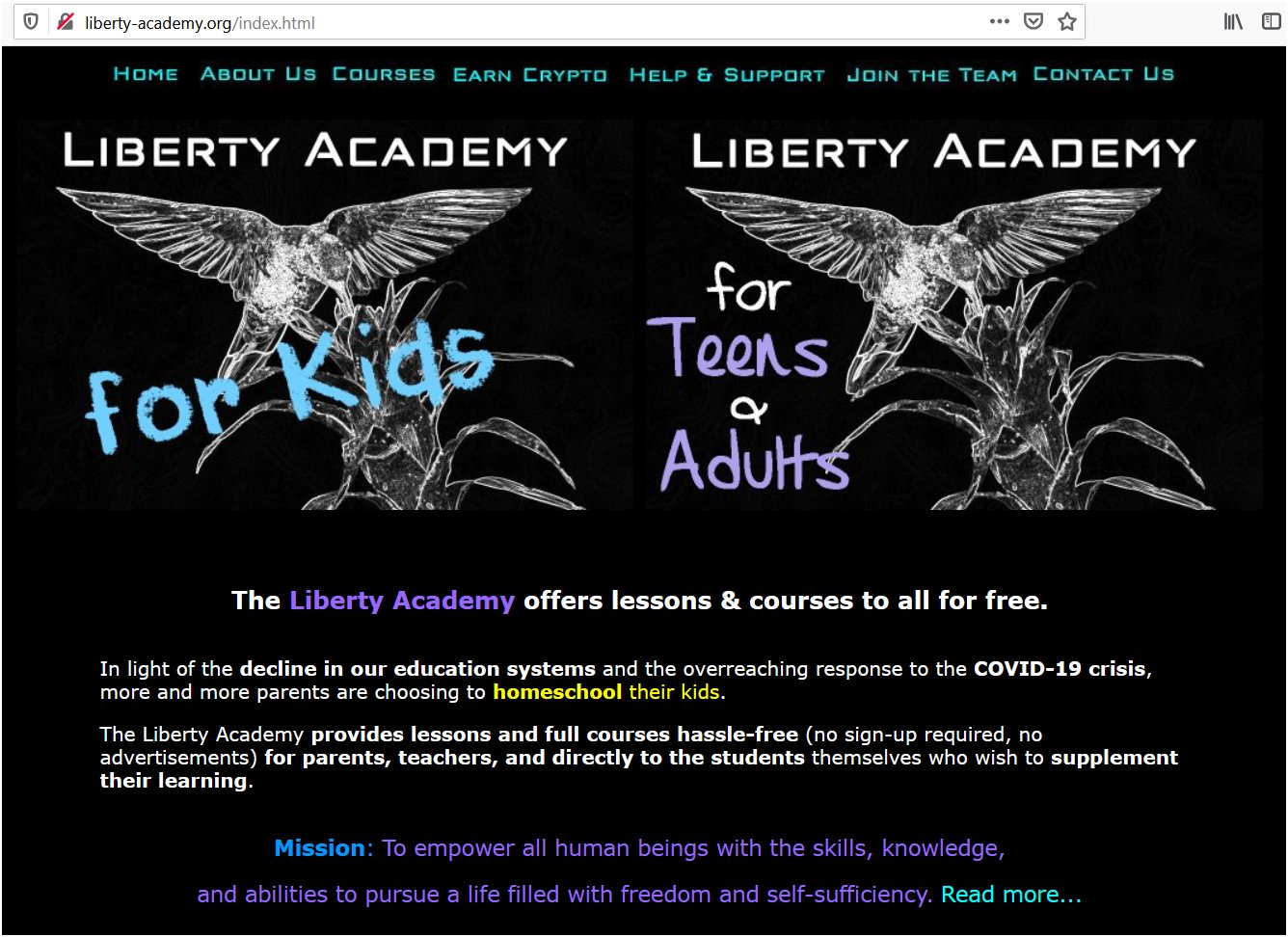 Amidst the 2020 Global Pandemic countless students have had to stop going to their respective schools and learn online instead. This provided an awakening for many parents who quickly realized that what their children had been learning at school wasn't what they thought.
Moreover, this incentivized many parents to opt for homeschooling whereby they could better control what subjects and ideologies their kids are exposed to.
Since the relauch, I have added several lesson offerings:
Kids - Short Stories:
Kids/Teens - Who is? / Who was?
Kids - TV Series
Teens & Adults: Short Stories
Teens & Adults: At the Movies
Though this Liberty Academy (https://liberty-academy.org/) project is still very much a work-in-progress for me, I do plan on adding many more courses (for kids, teens, and even adults) during 2021 and growing the website and its viewership.
Furthermore, I also plan to devise a compensation scheme whereby students can be rewarded with cryptocurrency though I am still not sure what will be the best crypto to use for this feature. Heck, I might even start my own native token.
Suggestions are certainly welcome.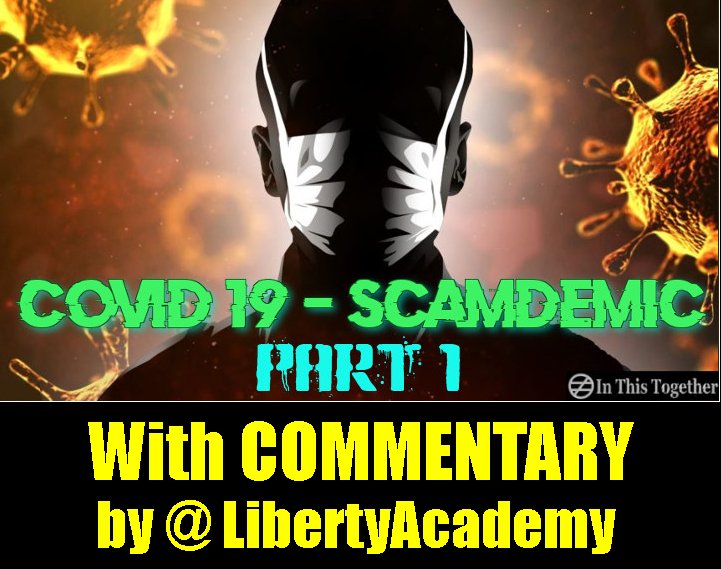 One of the best articles I had read (originally via ZeroHedge) during the year with regards to the Covid-19 pandemic was one by Iain Davis entitled COVID 19 – Scamdemic. I found it to be so comprehensive and to-the-point that I had to both highlight it via my own blog feed and also offer my own observations and commentary about it.
If you haven't seen it, it is definitely worth a look.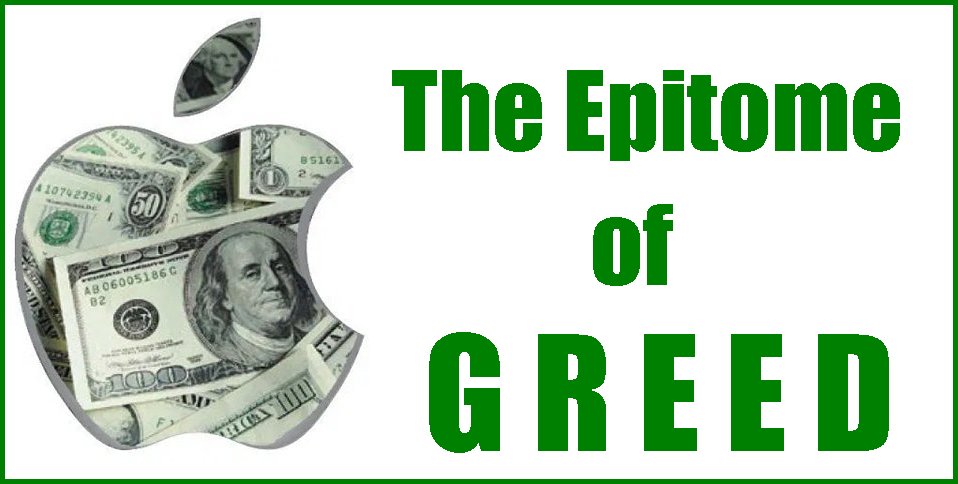 This piece was very personal to me for a few reasons.
First, I have been living in China since 2008; so, I have never liked the way in which the richest company in the world exploited its wonderful people. Never has this greedy company shared a fucking single penny of their profits with their slaves that make their phones and star products; and this despite the fact that they sit on nearly half a trillion in cash. How utterly reprehensible.
Secondly, having taught business at the collegiate level for nearly a decade before moving here to China I have seen the corporate world deteriorate at an ugly pace with regards to how it favors one stakeholder and one stakeholder only - namely, shareholders.
Apple epitomizes this destructive phenomenon that has plagued capitalism since the latter decades of the last century and the two that we have just completed in this one.
Call me a pessimist, but I don't see this trend improving any time soon.
To get to the "core", or rotten [Apple?] core of the matter, I invite you to have a look at this particular article post about Apple - the poster child of greed and exploitation.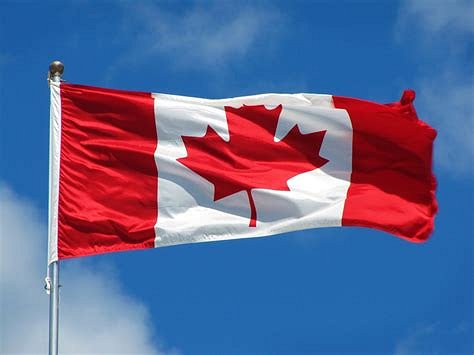 Being a native Canadian I was proud to see how some courageous patriots were standing up against all the Covid-19 lies and tyranny.
Just this past holiday season most of my family members and friends back home have been under strict lockdown.
This mockery, ultimately, stems from the top as a puppet prime minister to the Queen named Justin Trudeau who openly admits to being totally on board with the Build Back Better/Great Reset agenda of the World Economic Forum wishes to impose the will of his masters on freedom-loving Canadians. What an utter disgrace and sellout.
Moreover, it seems that health authorities in Canada are posturing and positioning themselves to impose mandatory [toxic and DNA-modifying] Covid-19 vaccines on their citizens.
Thankfully, we have true Canadian patriots such as Dan Dicks from Press for Truth who are exposing these evil plans (see his various videos on the subject including how Canada has bought enough vaccines to inoculate the entire population). And I can only hope that Canadians across the country will push back on such kind of medical tyranny.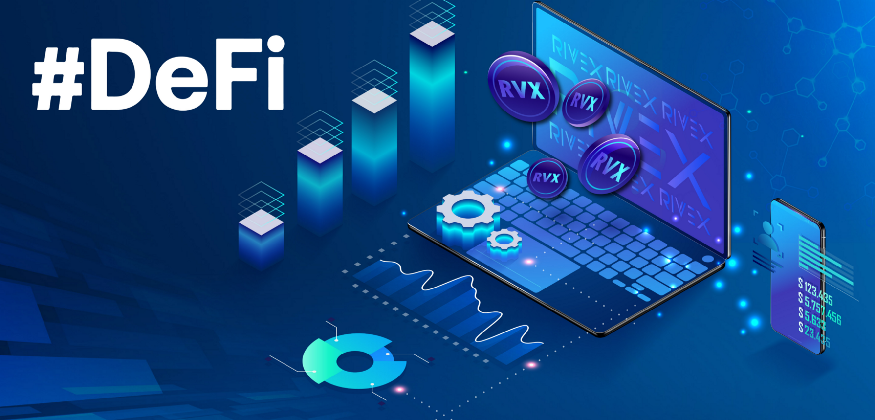 2020 has seen a resurgence in the cryptosphere. Of course, Bitcoin made a huge comeback and reached all time highs in late December. But one of the brightest surprises of the year in the space has been how DeFi (Decentralized Finance) has begun to reshape and redefine finance.
Though still in its early stages, DeFi is rethinking finance and how finance ought to be. More specifically, how finance can fairly serve interests of everyone rather than just the financial "elite" and swindlers.
The space is poised for some more amazing growth in 2021; and I can't wait to see what new projects come out swinging to replace those of outdated dinosaur financial services institutions.
DeFi will help bring back true economic and financial freedom to the masses which will be a great thing.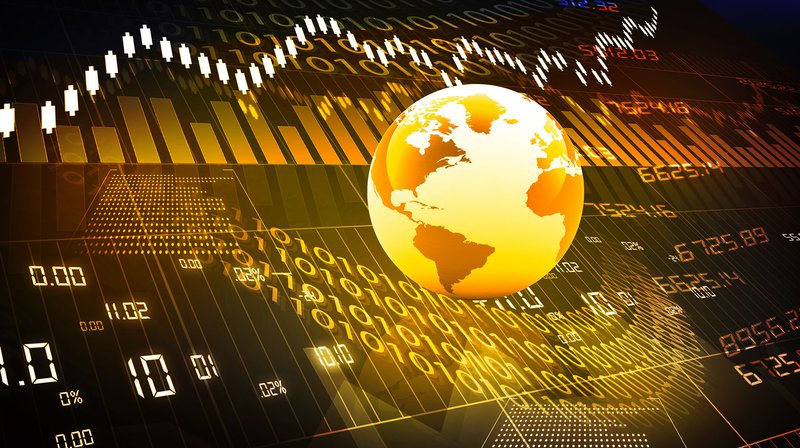 On the back of the great DeFi surge in 2020, there's been a tremendous amount of talk about CBDCs (Central Bank Digital Currencies). So, I felt that I had to make a lengthy analysis and post about it.
Central banks and criminal organizations such as the BIS (Bank for International Settlements) and the IMF (International Monetary Fund) see the writing on the wall with regards to their centuries-long fiat currency looting schemes and know that they need a "monetary reset" which the IMF outlined last fall.
But the beauty of it all, is that they are (in my opinion) so far behind the curve that they are even struggling to play catch up.
2020 saw a staggering amount - 20 trillion $ or so (who the hell can keep track of the real amount?) of base currency conjured out of thin air in 2020.
23% of US dollars in existence have been created in 2020 alone. Think about that for a minute.
The implications of this new monetary reset will probably entail the single most significant event that will impact your life going forward as well as the lives of your children, grandchildren, and generations to follow. Therefore, I strongly suggest that you have a look at this post if you don't want to find yourself hung out to dry with the rest of the serfs they plan to swindle in their new CBDC schemes.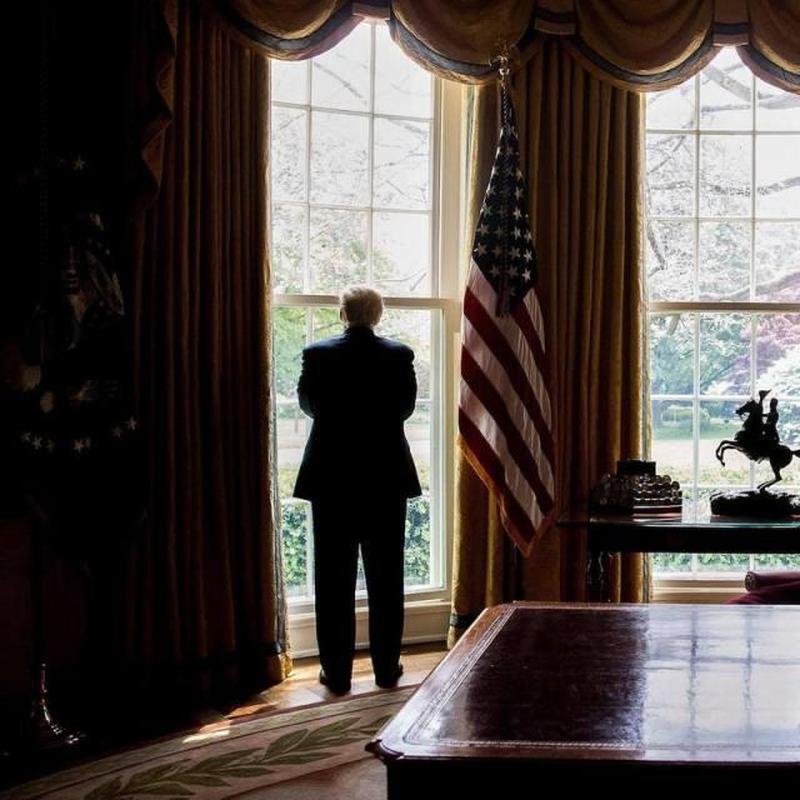 As a bonus, my next to last post of the year entitled Trump: Against All Odds outlines the culmination of everything that has gone wrong with the American experiment and how a controversial president such as Trump may be the only thing standing between the end of the Republic and a continuation of the ideals set forth by the founding fathers of this great nation.
Love him or hate him, I don't really see any other figure as prominent as Trump who has been attempting to take on elements of the Deep State that have plagued the US and the rest of the world. Have you? If so, I'd love to hear who that may be and you are free to post it below in the comments section.
For a long time (and even recently) I also had my doubts about Trump. But one has to really ponder the following: why the hell would any individual put up with what Trump has had to put up with in the past four years - particularly with the venomous Mainstream Media? Money would seem out of contention here, as Trump is already a billionaire. So, what other possible motivation would he have? I can think of no rational one.
Furthermore, hasn't anyone noticed how the usual US wars in the Middle East and elsewhere have abated in the past year or so? With Biden on the Whitehouse's doorstep, we can already see anti-Russia fabricated BS rhetoric starting with the CIA- and Deep State-controlled Mainstream Media; it's like they're already salivating at the prospect of re-boosting the profits of their Military-Industrial-Complex buddies. Do we really want this crap to start all over again?
While the very corrupt Biden has yet to be sworn in, it still remains to be seen what will take place in the coming days and weeks. There is still a chance that enough Senate Republicans reject the electoral college votes from disputed states.
One way or the other, things are bound to get ugly.
Final Words and Thoughts Going Into 2020
Without a doubt 2021 will be filled with both expected and unexpected turns.
Ultimately, we will all have to look out for ourselves, our families and loved ones, as it is our own responsibility to do so. It will be up to us to assert that we are free and sovereign beings with the Divine Spark our Creator has endowed us with.
Matthew 5:10-12
Blessed are those who are persecuted because of righteousness,
for theirs is the kingdom of heaven.
Blessed are you when people insult you, persecute you and falsely say all kinds of evil against you because of me.
Rejoice and be glad, because great is your reward in heaven, for in the same way they persecuted the prophets who were before you.
God Bless you all. Stay safe and have a Happy and Prosperous New Year!