PLEASE - IF YOU WANT TO JOIN IN... FOLLOW THE INSTRUCTIONS WELL!! and SAVE THIS POST as a reference if you need it! It will also be on the DreemPort HomePage
p.s. at the bottom - there will be an EASY way to earn your FIRST 25 points for the leaderboard... don't forget to check for it!!
---
We knew that December was going to be held especially for DreemPort to finish the year with our dreemers in a special way. It's been an unpredictable year - with so many surprises (both good and bad) and we simply wanted to wrap up this 2022 year in a beautiful gift bag with lots of ribbons, balloons, confetti, giggles and love!
What better way to do that - than to have a Beauty Pageant. hahaha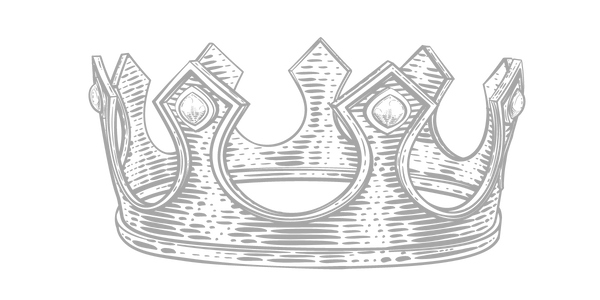 Well - not a traditional beauty pageant complete with ball gowns and swimsuit competitions - but rather, a collection of competitions where we will tally up the points earned - and make the GRAND announcement of DREEMER OF THE YEAR, where they will reign for the full year of 2023. STAFF - YOU CAN PLAY ALONG TOO!!! THERE ARE LOTS OF PRIZES AND FUN!!! BUT STAFF CANNOT BE NAMED DREEMER OF THE YEAR. That's the ONLY thing off limits for staff - but the rest is for you to join in and play too!
Sound fun? Ok - here are the details!
When is it?
December 1-22.


How do we earn points?
There are a variety of events throughout the month of December. Some posting challenges, Some engagement challenges, Some "attendance" marathons, some "hidden clues to find", and more!!! I'll show you the calendar and you can make your plans as to how you'll compete for the most points!!!


Here is the calendar
It will look very busy - but once you make your own plan for how you'd like to earn your points - GO WITH IT!!! Click on the image below to zoom in, or download the image and print it out for yourself to stay on top of all deadlines!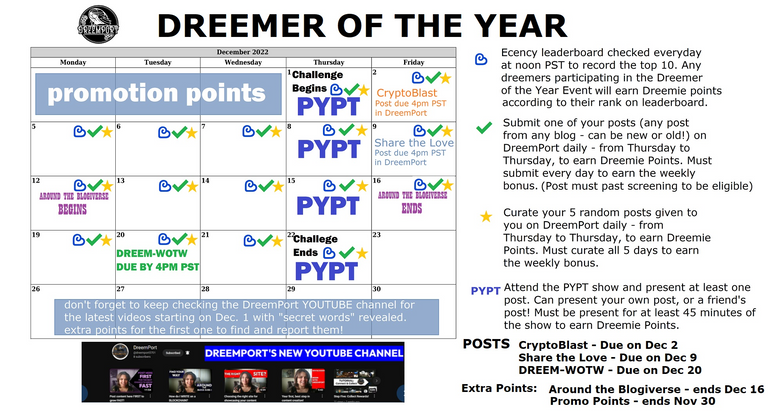 HOW TO START???
Before December 1 hits - you can start promoting the contest all around. For every place you promote - you'll earn 5 Dreemie points. Share this post on Twitter? Earn 5 points. Share the word on a Leo Thread? Another 5 points. Make a little YouTube Short about it? 5 points again! There is no limit to how you share -
Simply paste the links where you promoted on 👉THIS SURVEY👈, and we will keep track of all your points for you!

Yes, you can start RIGHT NOW. But all surveys must be filled in with your promotional links by November 30, 8pm PST. You can literally begin NOW, racking up those points!!!
On the FIRST day of the challenge - December 1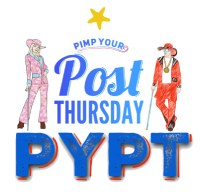 We will be heading to PYPT for the official launch of the Dreemer of the Year Event. EVERYONE who shares a post of theirs - or a friend's post - will be earning 10 points FOR EACH POST SHARED! So don't be shy!!! Share and earn and RACK UP THOSE POINTS!!
See??? the calendar looks busy- but it's stuff that MOST of you are already doing! Now you're just getting points for it!!!
And what about those little symbols on the calendar? If you look to the right of the page, youll see the description of what they mean - and they're pretty simple!
These are QUICK AND EASY tasks that are available everyday , and every point will move you higher up that leaderboard!!! But do you HAVE to do everything on the calendar??? NOPE. Do whatever you think gives you the best chance to win! But... have fun! If you're not having fun - pull back to the things that actually ARE fun for you!!!
Here are the daily options that are available to you!

The @ecency e is for everyday engagement - Starting on Dec 1 (Thursday) and ending on the following Wednesday - to begin again on Thursday for the next week! We will be taking a screenshot at NOON PST. to see who is in the TOP 10 on the daily leaderboards. How do you get up there? By using the @ecency front end to POST, COMMENT, UPVOTE, and more. Most of you dreemers are familiar with how that works since we have had a LOT of fun with @Ecency in the past! But if you're not familiar - head over to 👉their discord channel👈 here for all the help you can get!! @melinda010100 ahd @beeber are two of the best people to help you with all things Ecency!



The GREEN CHECKMARK - just symbolizes that it's a day you can submit ANY post from your blog - even if it's an oldie but goodie!!! You do NOT have to write a new post each day. On days where you dont' have time to write - simply choose one of your older favorites from the past, and submit that to DreemPort! Just be sure it aligns to our Guidlines! The posts MUST past screening in order to earn your points. How many points do you get for submitting 5 days of the week? (From Thursday to next Thursday) You get 100 POINTS! but you MUST submit Thursday, Friday, Monday, Tuesday and WEdnesday in order to get that week's Bonus points!!! we are rewarding CONSISTENT dreemers with these points!!!



the YELLOW STAR - is simply for curation! On Thursday, December 1 - start curating your 5 random posts on DreemPort! Keep this up everyday - and earn your 100 Dreemie Points for CONSISTENT CURATOR! Just like the submissions - they MUST BE DONE everyday - Starting on December 1, Thursday , Friday, Monday, Tuesday, Wednesday to earn the full 100 Dreemie points. If you miss a day- simply start again on the following Thursday and cheer everyone else on during PYPT! :)
---
---
Since the FIRST WRITTEN POST is due on December 2
I'm giving you time now to start thinking about what to write!!! It is just like any other DreemPort Challenge post. It must be submitted INTO DreemPort by 4pm PST on December 2.
The Topic:
CRYPTO BLAST!
So many things are happening in crypto right now. So many projects, so many scams, so many new things that are promising on the horizon... Put on your reporting hat, and get us a fabulous, detailed, juicy, exciting story on something in our crypto world. Maybe it's a new project on Hive? Maybe see if you can grab yourself an interview? Maybe you can get the scoop on some great news that you'll be the first to release? What about those Hive films? Think you might get some exciting scoops there? @psyberx? What about an interview with a whale? GO BIG! Thrill and captivate us! Make this a super polished, well-written, fun piece of journalism that gets our juices flowing for crypto!!!
Same rules apply as always.
Meet all of DreemPort's guidelines. Proper image sourcing. No copyright infringement or plagiarism. Nothing beyond PG-13 rating. and - make sure its shared into DreemPort by 4pm PST on Dec 2.
POINTS EARNED FOR THIS POST: 100 FOR EACH ENTRY, AS LONG AS IT PASSES SCREENING.
Additional points earned for claiming a top 5 ranking!
---
---


I'm giving you A LOT of info.... but it's all that you need for that first week! If you wait, you'll miss out on precious points! My advice is to start early and start gaining points to push you up the leaderboard early!!!!
It might seem intimidating, but once you start with PYPT - you'll see - the rest just flows like normal!
I will explain more for the following weeks in another post - you have MORE THAN ENOUGH to get you started!!!
---
---
Wanna know the prizes?
This post is too long already. hehe - I'll let you know tomorrow for Sublime Sunday!!
You can be sure to follow the #dreemeroftheyear tag to not miss any updates!!!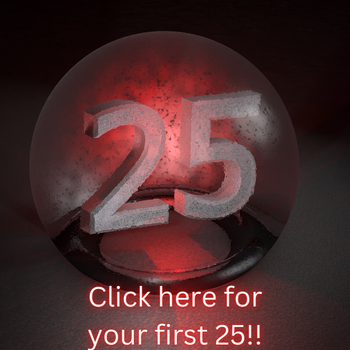 ---
---

Thanks to @shadowspub, @jamerussell, @penderis, @bluefinstudios, @kenechukwu97, @kemmyb, @wesphilbin, @mypathtofire, @melinda010100, @samsmith1971 and @dreemsteem for making the @dreemport voting power go farther! ❤️
---

Images used:
Social media balls
crown
PYPT logo, created by @shadowspub
ecency logo, owned by @ecency
25