I've been working with jeans for the last two months. Black, but mostly all kinds of blue, those were the colors I've been working with. I love them but sometimes it's good to change the routine, do something different, work with different fabrics.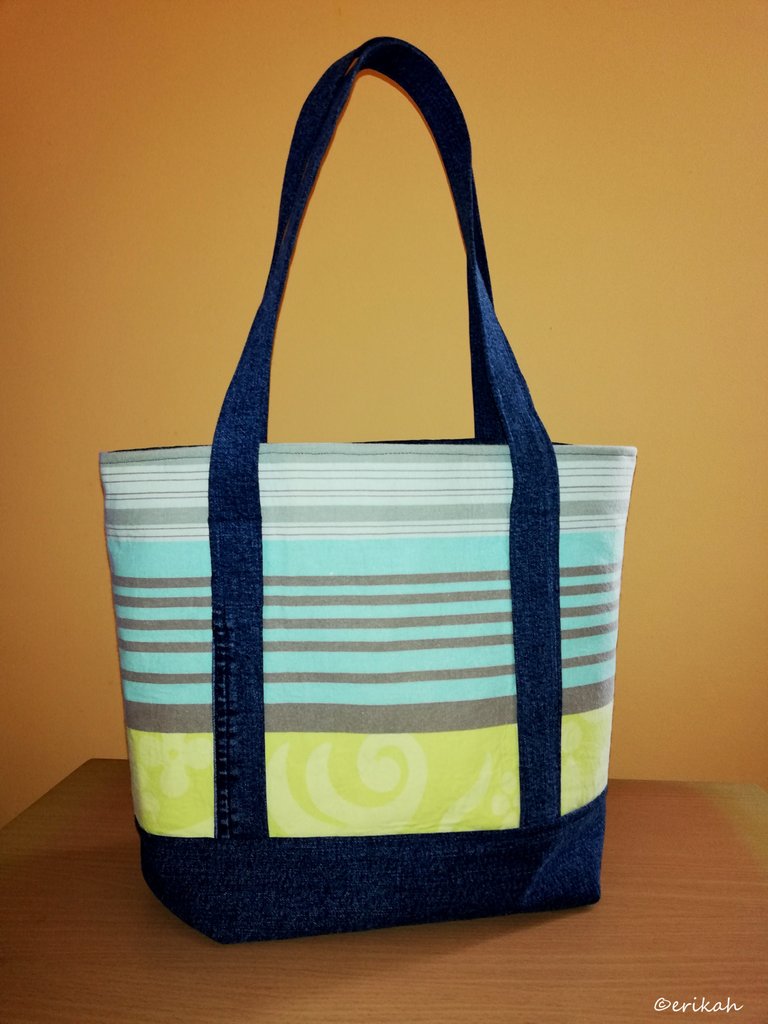 This fabric you see above, the light green and light blue, I have that for one year and have been waiting for the occasion, or better yet, to decide what to do with it.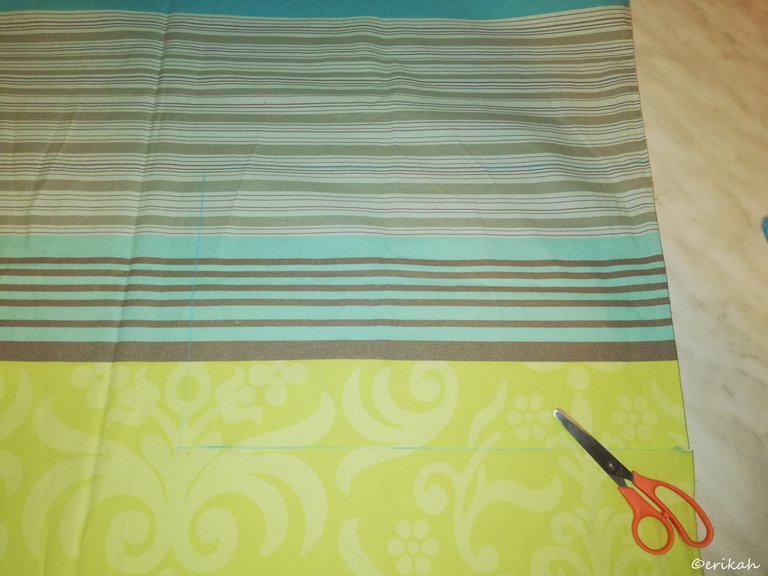 Fabric Choices
This week was the week that I decided to use it. These colors are perfect and go well with the blue jeans, plus the kiwi green is my favorite. My plan was to cut a piece that includes both colors to make it more interesting.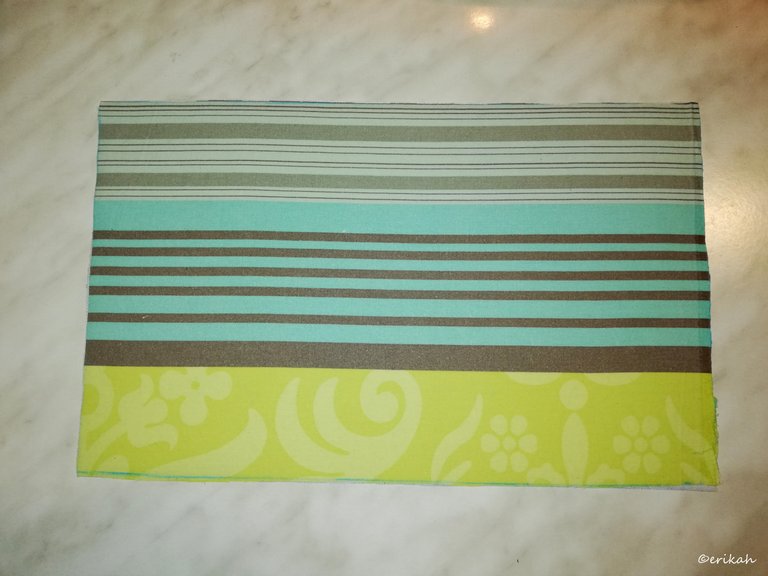 This is the piece that I cut out at the end and applied interfacing as well as this is not jeans quality fabric.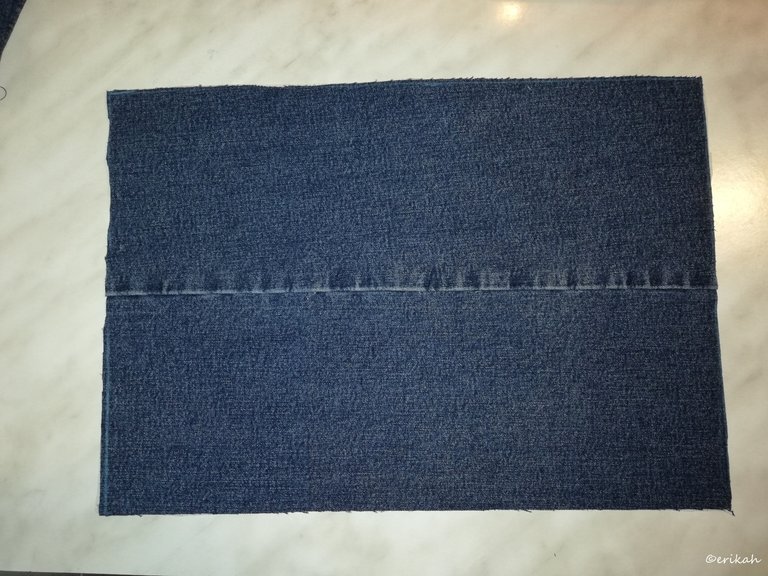 For the bottom part I used this piece, with a sewing in the middle. I don't really mind as it looks good.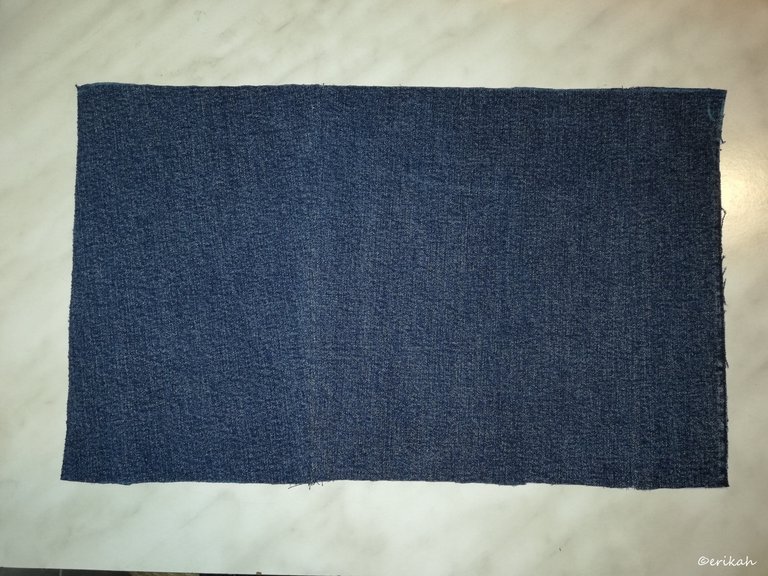 This is the back, simple, made of tree pieces. Initially I wanted to make it out of one piece but made a mistake with cutting it out and didn't want to let it like that. My plan is to get better and better, so mistakes must be corrected.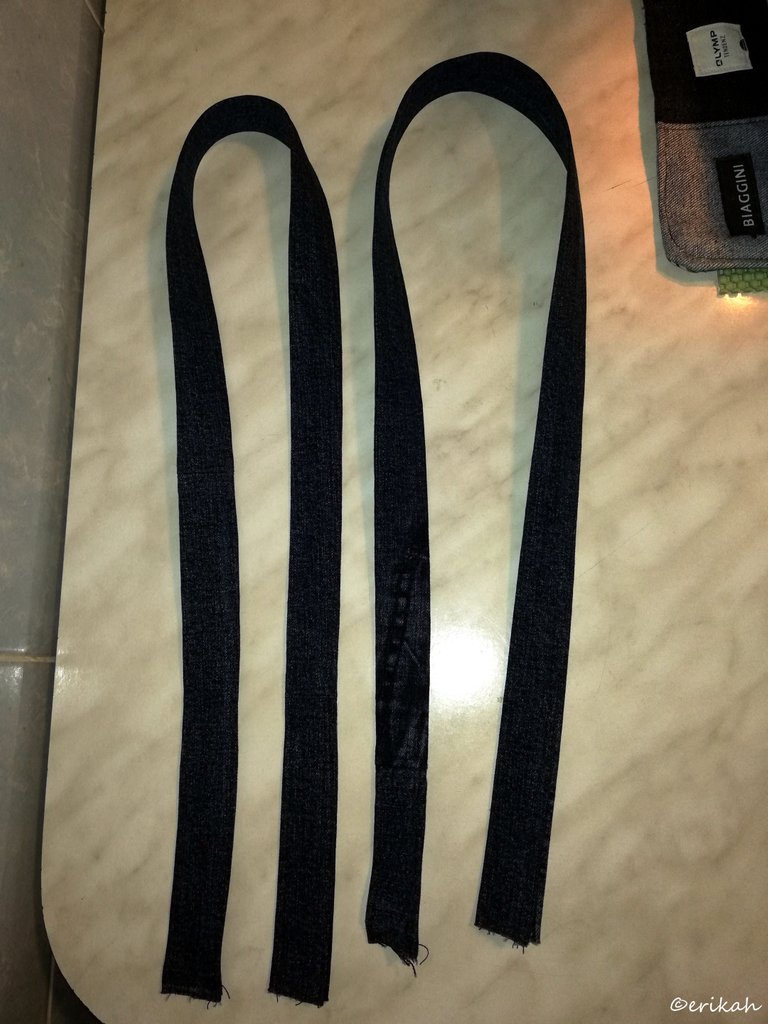 Carry Straps
These are special and the longest I've done so far.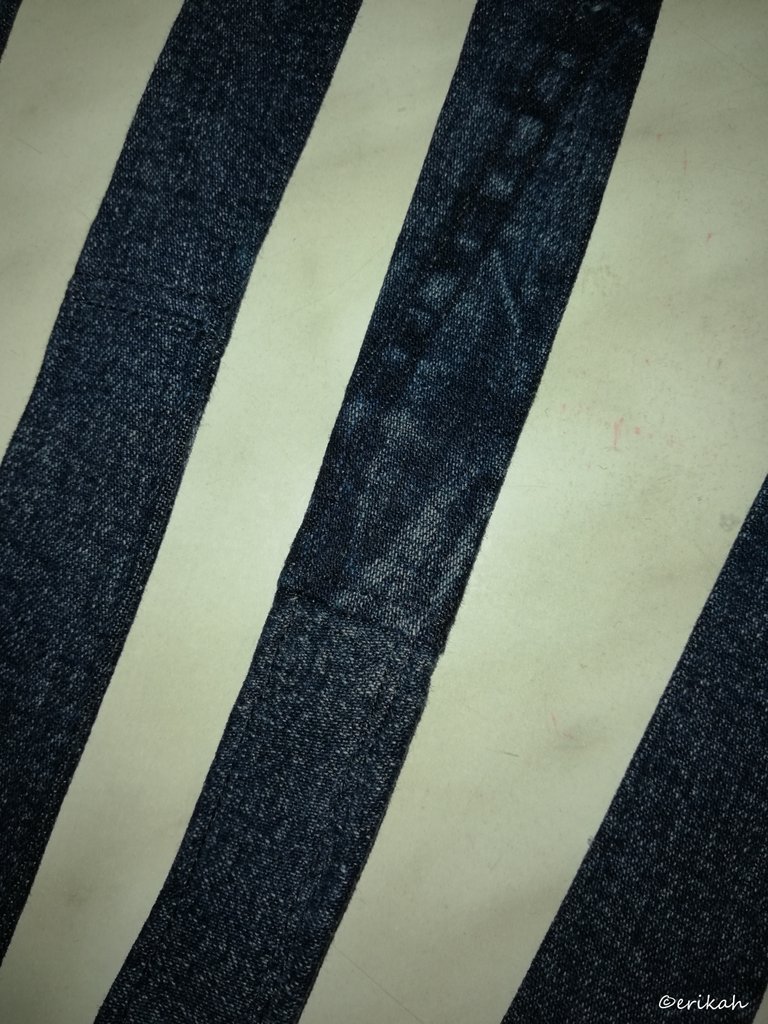 It wasn't easy as you can't get 86cm long carry straps out of a pair of jeans in one piece, so I had to stitch together more pieces.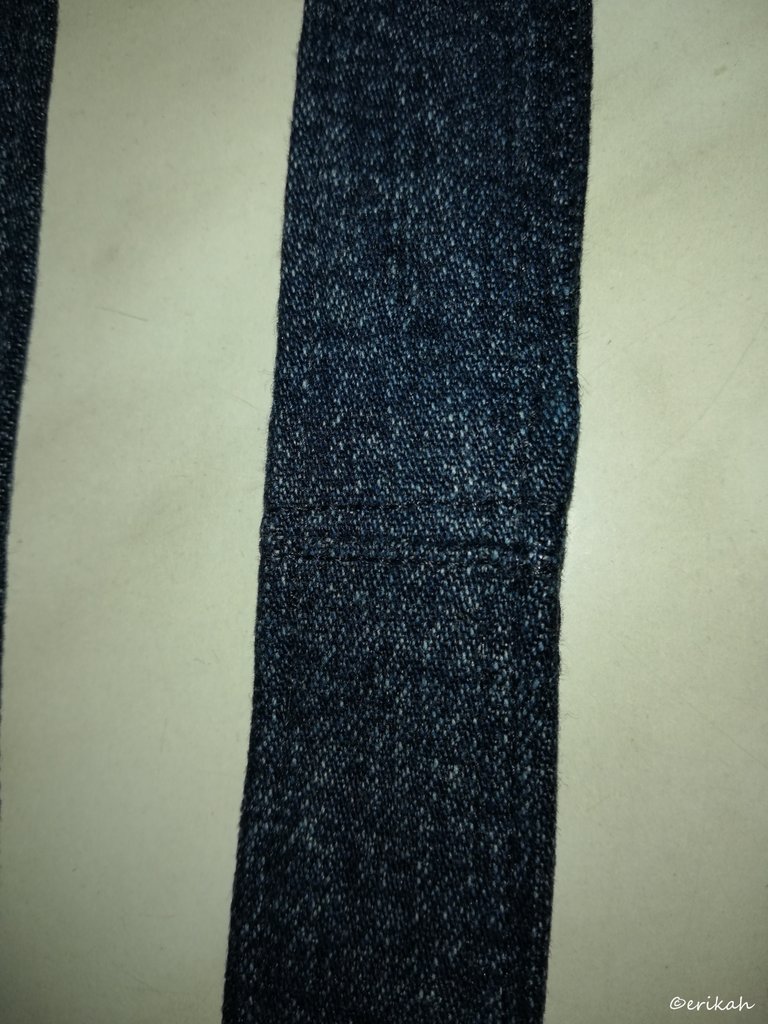 Surprisingly it went well, there were no major issues with it, which I'm grateful for. It stresses me out when I have to make carry straps with multiple pieces. Maybe in time it's going to be easier.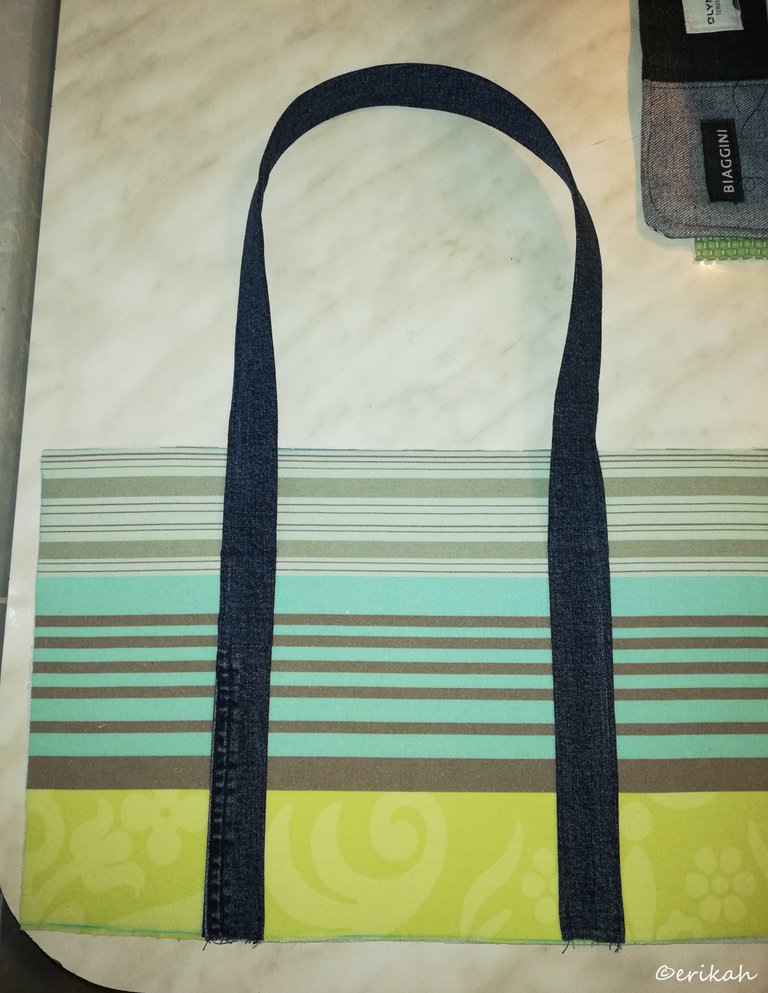 The front upper part after the carry straps were applied.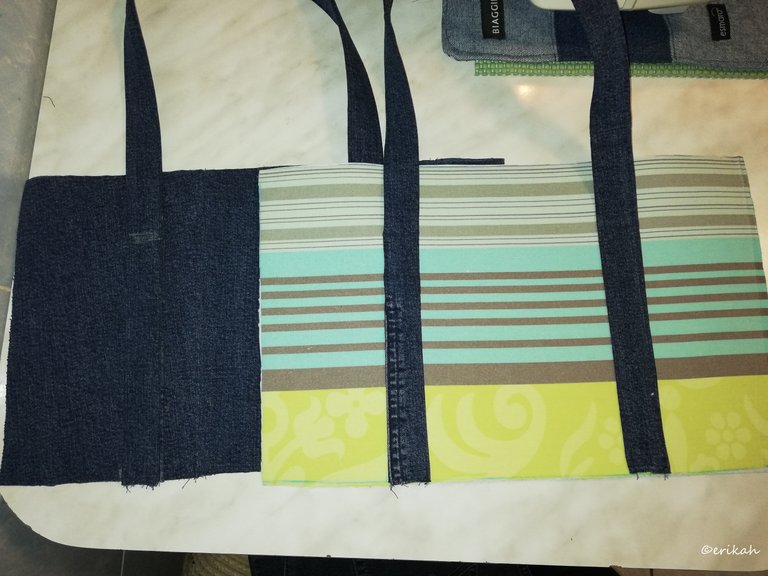 Back and front ready.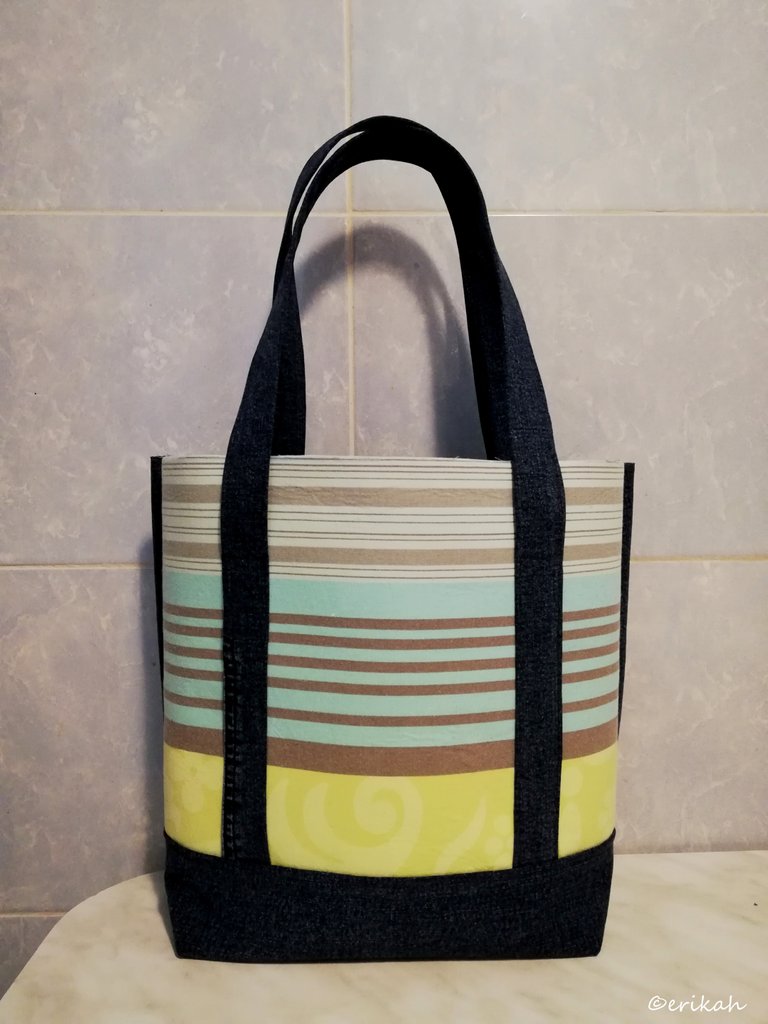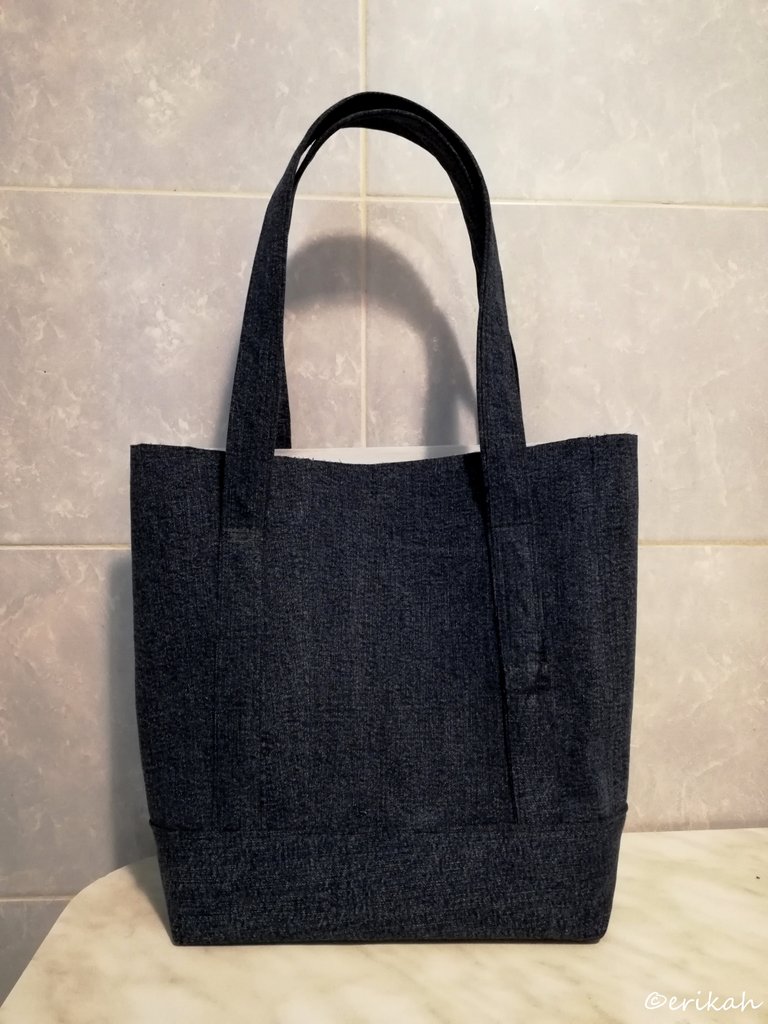 And the bag put together, half ready, without the lining.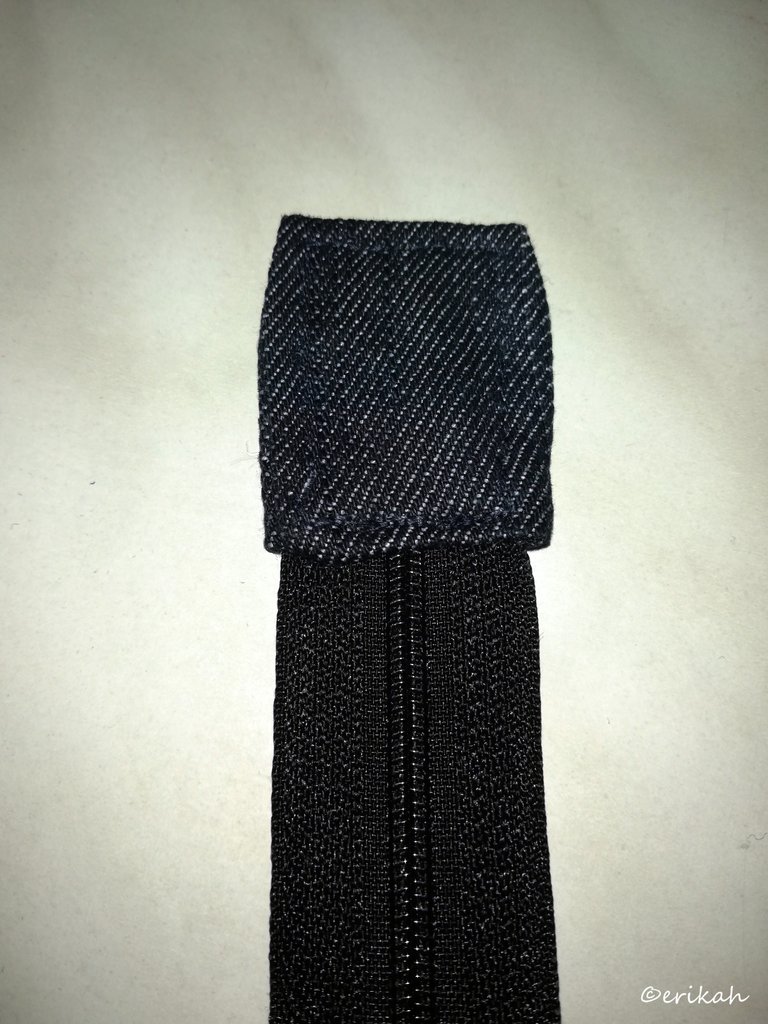 Zipper And Lining
As I said earlier, this bag is different but not only because of the two type of fabric I've used. The zipper position is different as well. I've never done one like this before, so it was a challenge that turned into a nice experience.
You need a 45cm long zipper for this, which is insane as I could not find that size anywhere, you can only get 50cm long zippers or shorter. So I had to improvise gain, as always, cutting off 5cm from the 50cm long zipper and covering the end.
The tutorial video says use a part of the lining to cover the end of the zipper, I did that but looked awful, so I used denim and it looks better. Not great but better, let's say acceptable.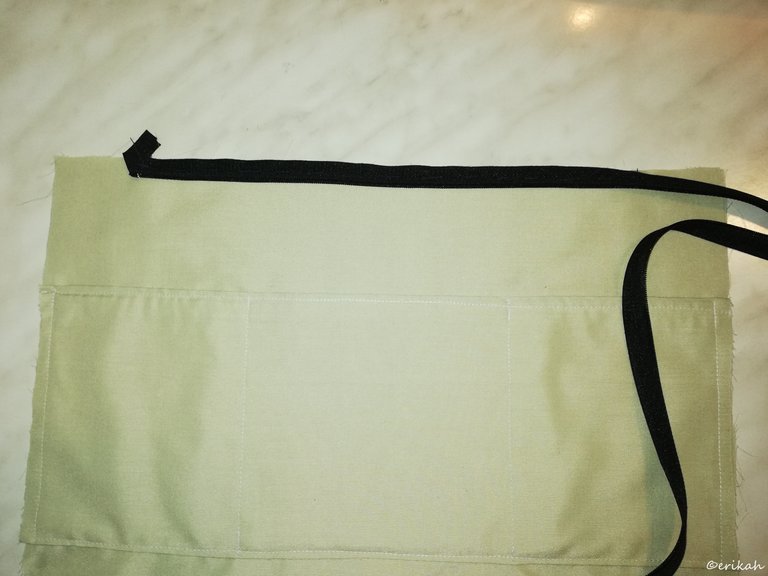 The lining is a simple dark cream with the usual three pockets, plus another big one on the other part.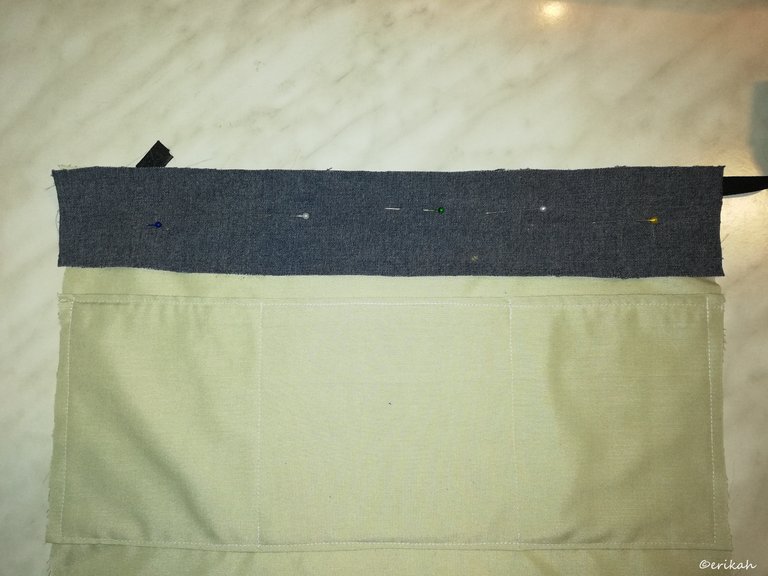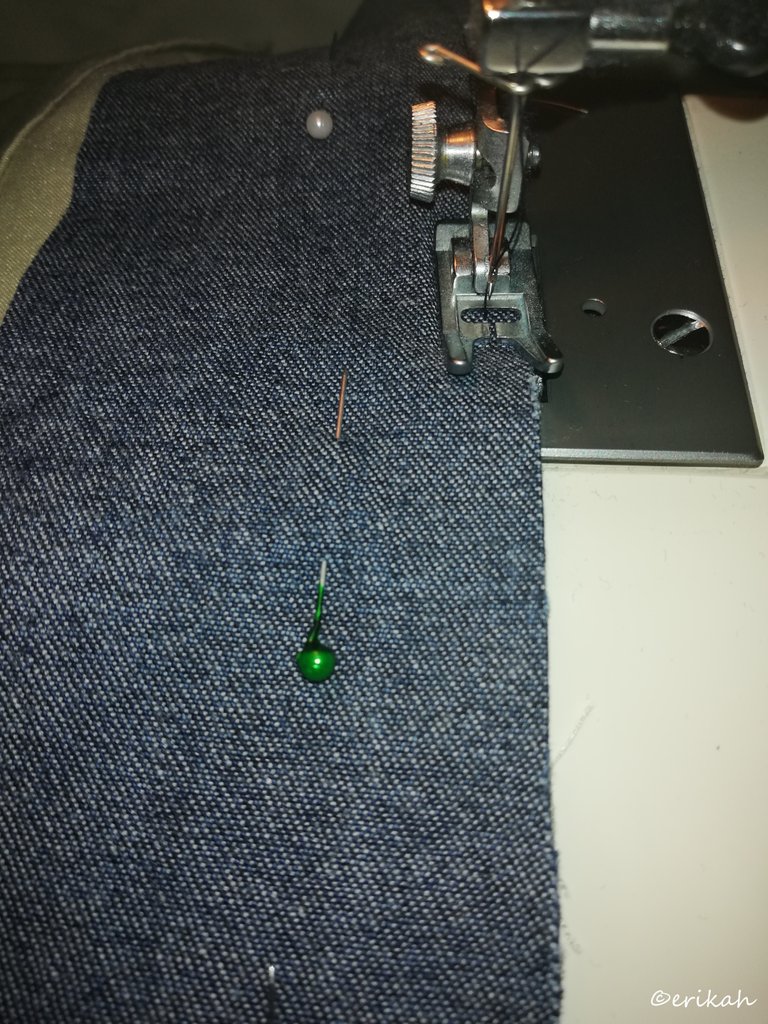 Applying the zipper was different in this case. I had to leave out 4.5cm on both parts.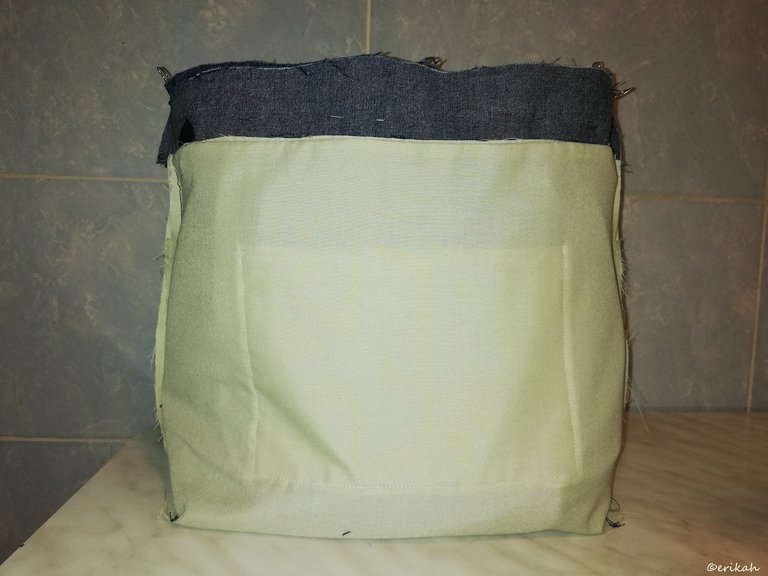 And this is where the tress starts. I mean real stress. Assembling the two pieces together is risky and needs a lot of precision. I've done this a few times and must admit, the first was not so good, the second only acceptable, so this one had to be good.
I did everything I could so the sizes to be exact, which matters the most. What you see there is the lining and inside the outer part of the bag.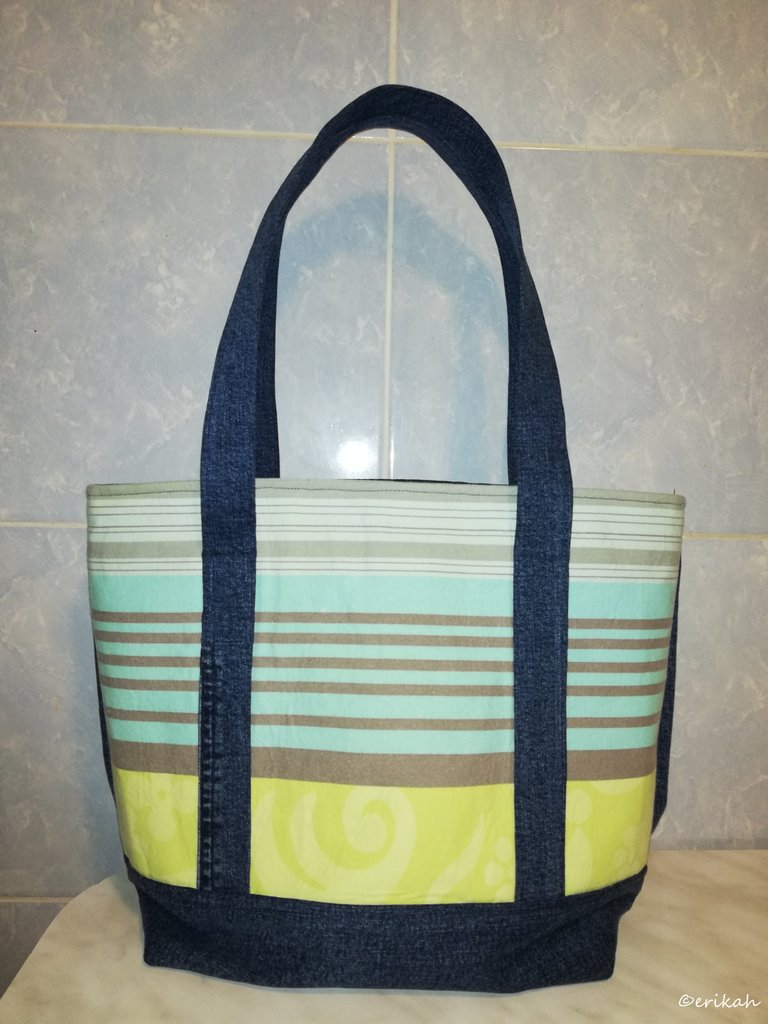 And here it is. Not saying it's perfect but I'm satisfied with it. I'd say the next one will be better. Now I know what to pay attention to to be ok and that matters.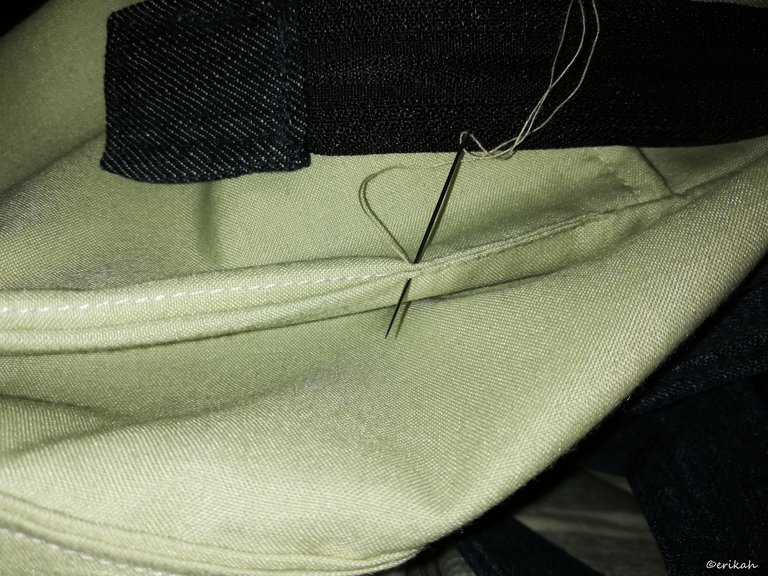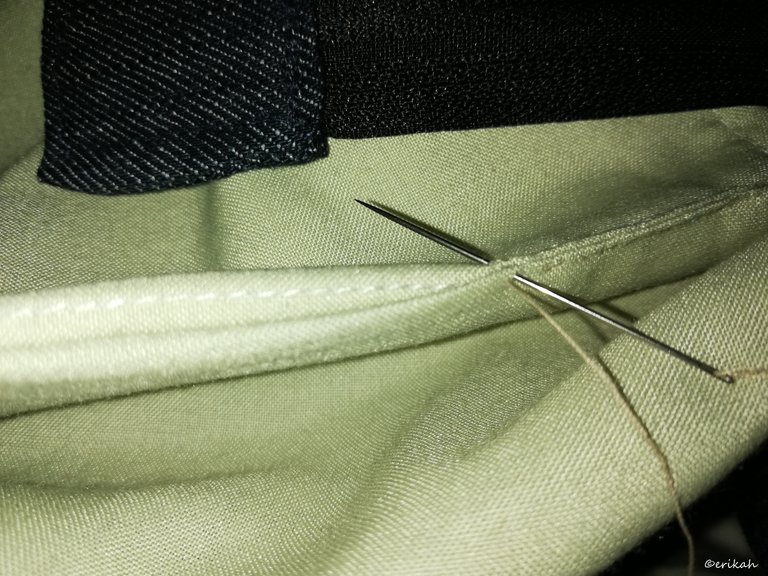 "Invisible" Stitching Style
There's always a gap on the lining that is left open, so we can turn the bag out. That gap must be sewed manually or with the sewing machine. I use both but lately it seems better do do it by hand as it looks nicer. I am using this "invisible" stitching style.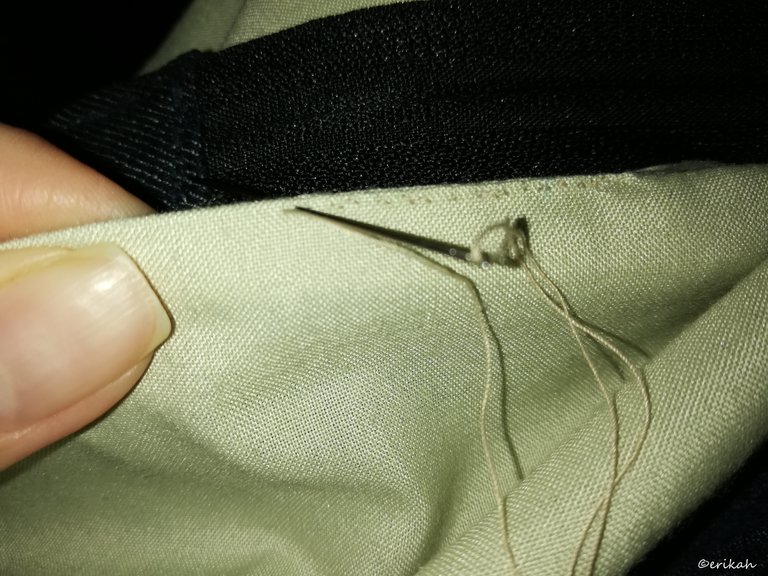 Barely visible, so just perfect.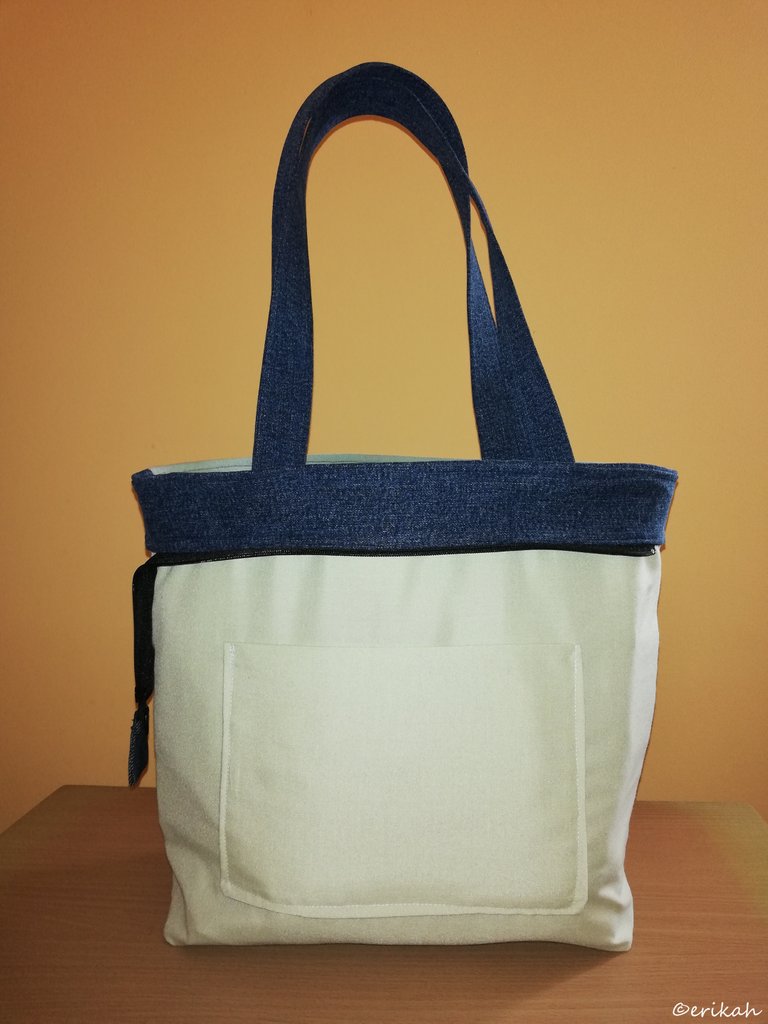 This is one of the pockets inside the bag.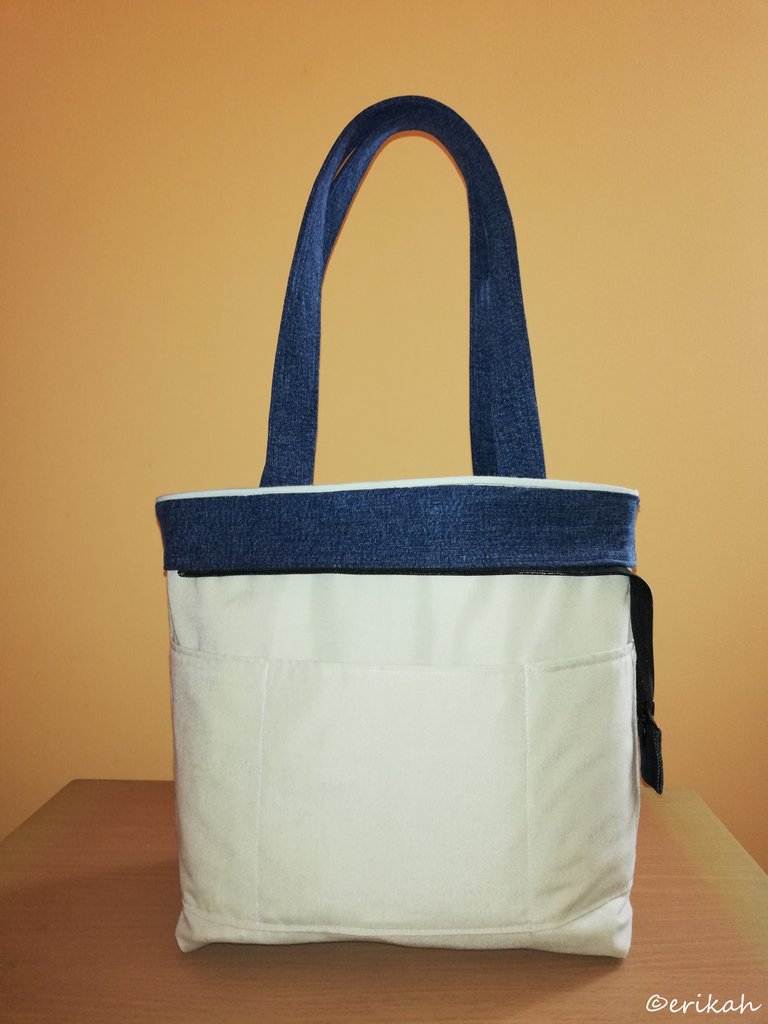 The other side with the tree pockets.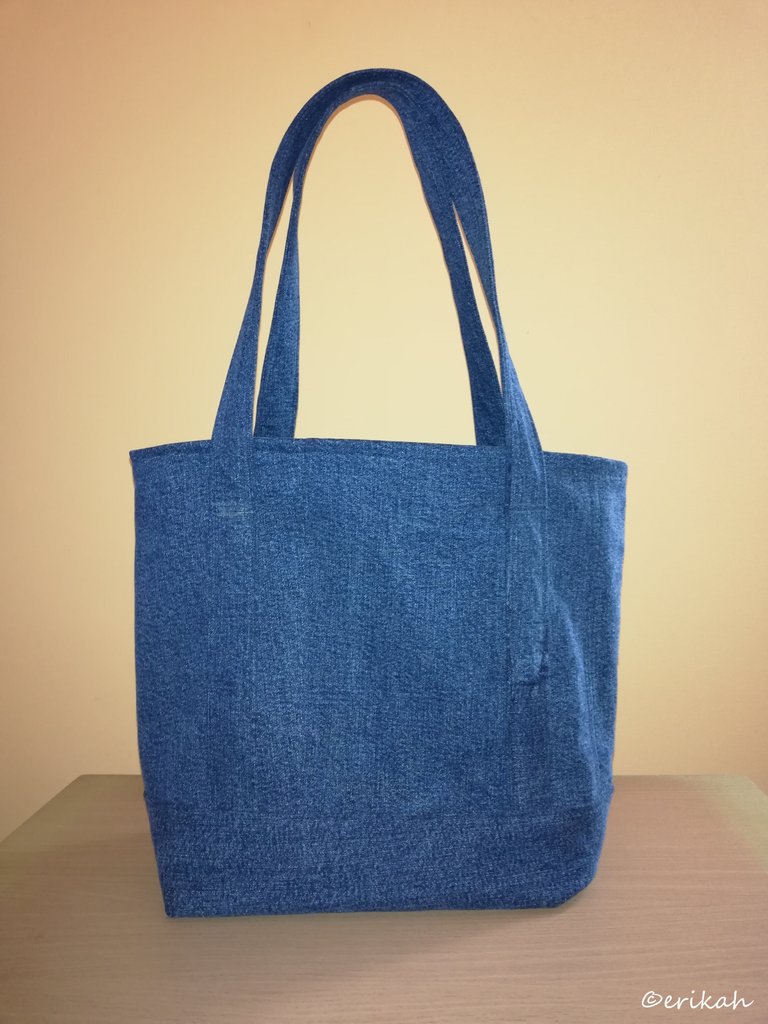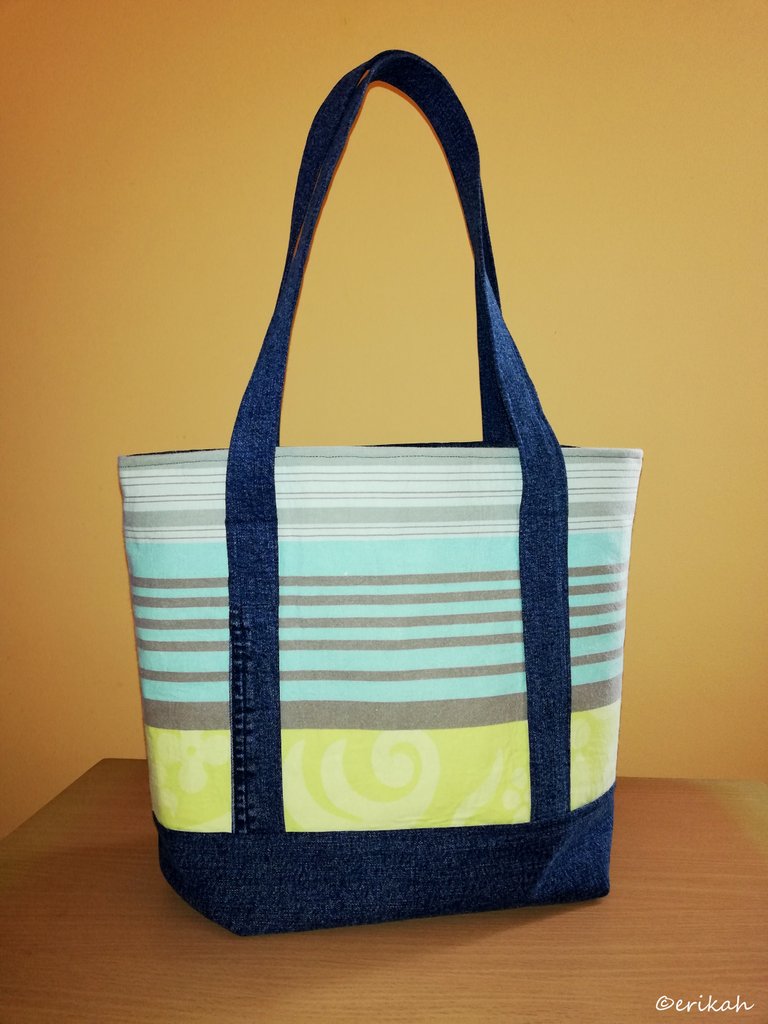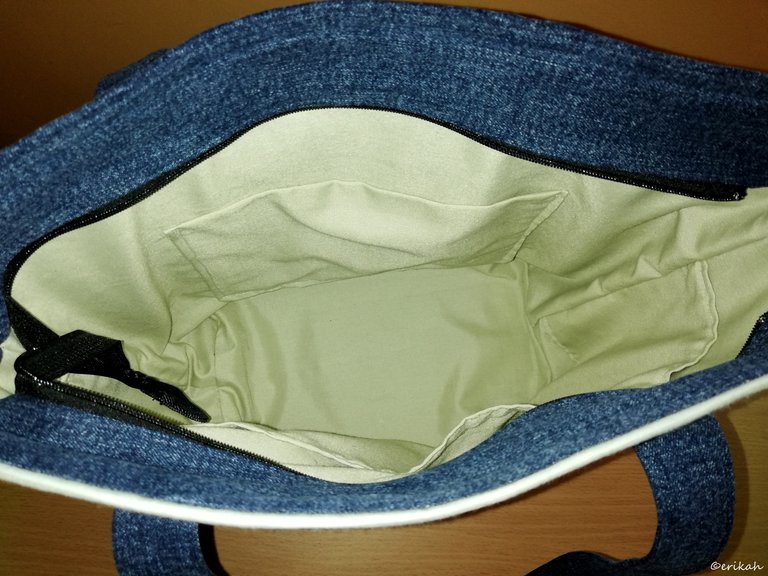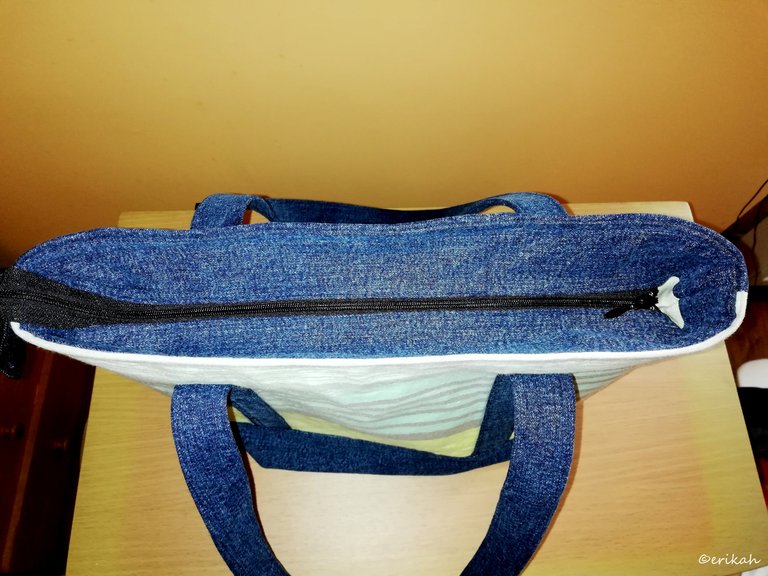 This is my contribution to #needleworkmonday.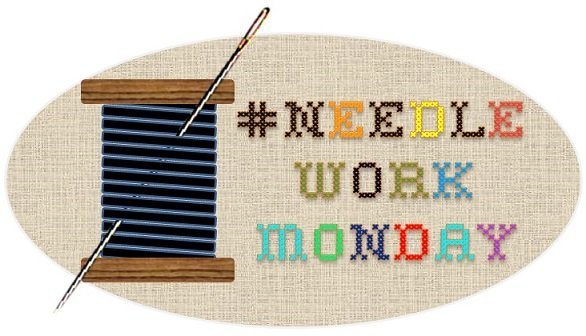 source
#NeedleWorkMonday founder: @crosheille 🧶

Hostesses (admins): @muscara, @shanibeer and @marblely

Check out my other sewing posts: