INTRO -
Welcome to another Post on my Blog Guys, which I'm Really Excited about. If you haven't already, Take a look at my Previous Post on how I started Messing around with AI Art and What I think about Generative Artwork.
So what do we have here Today? Well, After this Past Week's Share Your Battle Challenge, I might have Discovered a New Monster that I Really Liked. Share Your Battle is a Great Way to Learn about Splinterlands Monsters on a Deeper Level, and I Discovered about Diemonshark, A Water Elemental Monster belonging to the Chaos of Legion Card Edition.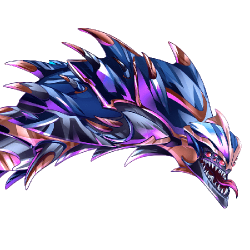 Diemonshark has been on my Mind ALL Week, So I Decided to Create an Artwork Around Him. Let's Check Out the process of How I Went About this;
Step 1: First What the Heck Am I Creating?
Well, When I said I Loved Diemonshark - I mean that for Two Reasons; (1) He's a Solid Attacking Monster and I'm more of the Aggressive Type in Battles, so we Sync (2) He's a Versatile Monster - His Lore Says He's a Hunter in the Sky, on the Ground and in the Sea. Well, that just Bumped me Up xD.
So Yeah, I decided to Create Artwork of Diemonshark in three Different Scenes; Sky, Ground, and Sea. It Was Wonderful
STEP 2: I go and Collect Reference Images
So for this, I had to Once again be Strategic about My Collection, In my Last Generative AI Post where I Created Artwork around Fire Elemental, the Process for Gathering Reference Images was Easier Due to the fact that the AI Generative Model Most Likely has Past Training on Fire and Elemental Prompts with a Solid Idea on It Over More Rarer Terms.
In this case, Diemonshark is a Monster Unique to the Splinterlands Collection(as you will see from a google search), So I Judged that It will be difficult for the AI Model to Create Realistic Artworks Of Him if the Reference Images were OFF.
For this Step, Based on the Features I Visualized for My Output, I Sourced Around for these Monster types;
-

Purple , Bluish Colored Monsters
-

Water Monster & Ground Monster
-

Close Anatomy to Diemonshark Monster - One Example is `The Mystical Pangolion Creature`
-

Piercing Eyes Creature (He's in Hunting Mode Remember?)
Here's What my Collection Looks like in the End;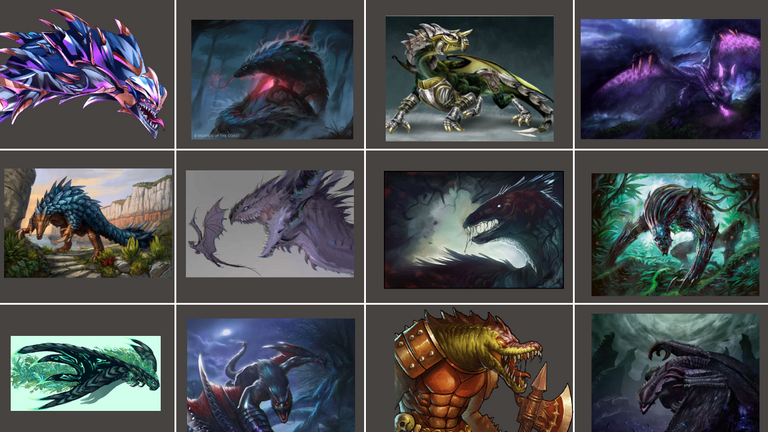 STEP 3; Time to Train / What do we Have Here?
Fine Tuning Process ( This Includes Tweaking my Prompts to Better Suit Desired Images): 3 Hours
Time to Train: About 30 Minutes
Generative Model: Again, I'm experimenting with DreamBooth Stable Diffusion
Anddd... Check Out these Bad-Boy Artworks;
Diemonshark Hunts in the Sky
Comments: I Absolutely L.O.V.E this Artwork. It's Super Gorgeous and Freaking Looks like the Original DiemonShark. That's just what got me!.
I'm Keeping this First to truly Reveal How much this Was Fitting Into my Visualized Concept.
Short Story: This is DiemonShark Diving Down From the Sky, His Eyes Already Set on A Prey. The Weather Perfectly reflects His Glowing Armored Plates. His Teeth are Bared, Ready to Strike!

Diemonshark Hunts on the Ground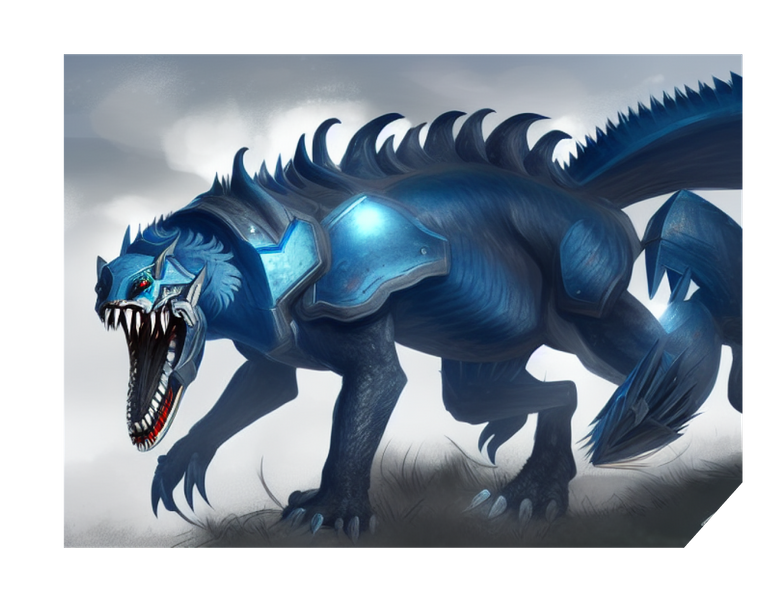 Short Story: This is DiemonShark Striding Confidently on the Ground. The Legend of His People Tells Us that his Race has Been Known to Grow Legs when they Come in Contact with the Dry Surface of Earth. He's Exclusively Dangerous When He's Curious, and Right Now He is - Curious about the New Prey He'll Discover in this Hunting Mission

Diemonshark Hunts in the Sea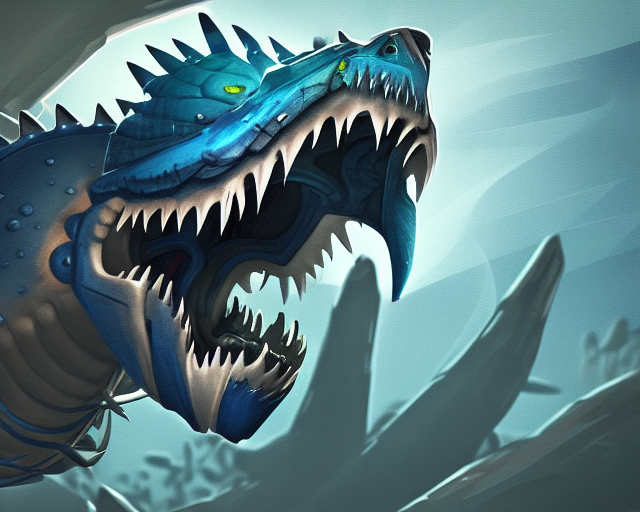 Short Story: Finally, He's Back to his Home, His Place of Birth. His Legs Gone, and Once More Back to his Slithering Nature, Gliding Over Rocks and Carcasses in the Depths of the Ocean. Ready, Always Ready to Stun Prey at the Bottom AND Surface of the Sea. Humans are Not an Exclusion!
And Gosh, Is My Story-Telling Game ON? 😎

STEP 4: Post-Processing Thoughts and Iteration
Ok, I'm Sure We've Both Had Fun BUT Going Forward I Just wanna Keep Doing Better. At this Point, I'm really Still Amazed at the Quality of Generative AI Models, Their Realism is Top Notch!. I also think that the AI Generative Models in existence today will Continue to Integrate State-of-the-Art Techniques to Achieve Better Results.
In Respect to these, I rate my Creations 7 / 10. In my next Artwork Model; I want to Start Fine-Tuning Artworks that are in a variety of Environmental Styles and Actions!
What Are Your Thoughts about My Artworks?
Thanks for Reading my Blog, If your Love it, Send me an Upvote 💖, Share this Post🤝, and Follow for More 📰.
Your Gamer & Builder,
Chel_
Check Out My Other Splinterlands Posts